Texas Ranger June Peak helped bring down Sam Bass.
Relatively speaking, Junius "June" Peak spent few years in law enforcement. But he accomplished a great deal—especially in the fight against Sam Bass.
Born in Kentucky in 1845, he fought for the Confederacy during the Civil War. Afterward, he ended up in Texas. In the early 1870s, he was appointed a deputy sheriff in Dallas County. Less than a year later, he took a lucrative job in New Mexico, serving as a range detective, tracking down rustlers. In 1874, he was elected marshal of Dallas. Four years later, in April 1878, he was appointed a Texas Ranger lieutenant in charge of Company B.  
The following three months helped define his life and legacy.
Peak's assignment: raise troops for the company and bring down the Sam Bass gang. He had some success—bringing in about 30 men to the Rangers and seeking Bass around his home base of Denton, north of Fort Worth. Peak's company got into one firefight with the outlaws, but for the most part they just kept the heat on the gang, eliminating hideouts and taking accomplices into custody. He was also promoted to captain of his company.
June Peak was essential in bringing about Sam Bass's demise. In May 1878, he helped negotiate a deal with gang member Jim Murphy. Murphy would turn traitor and inform on Bass. In exchange, Murphy would be cleared of all bad doing and his sick father would be released from custody.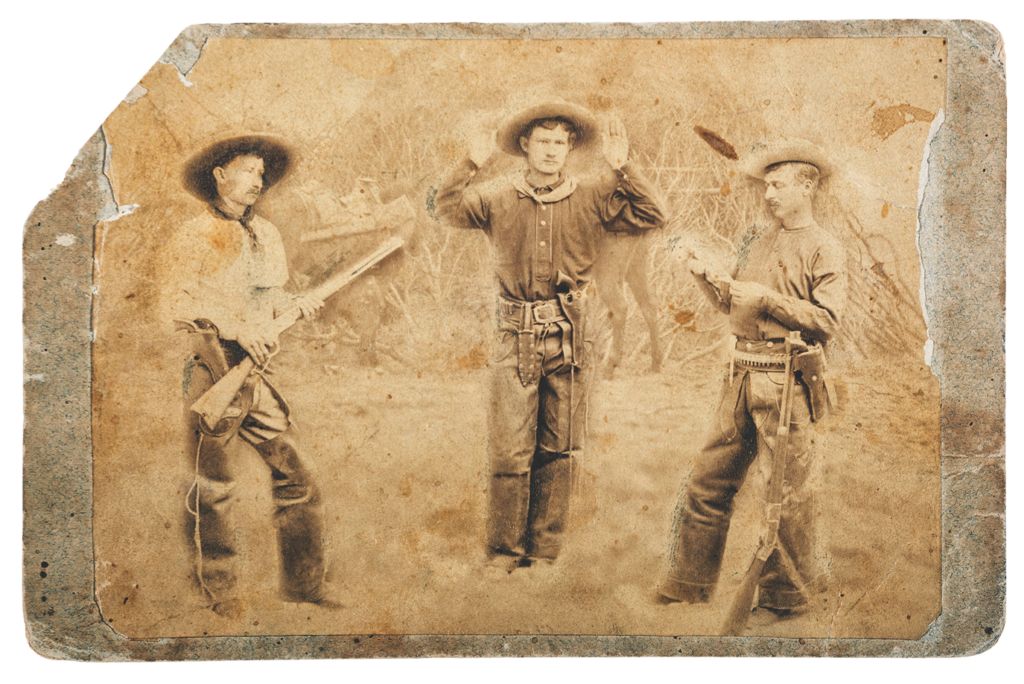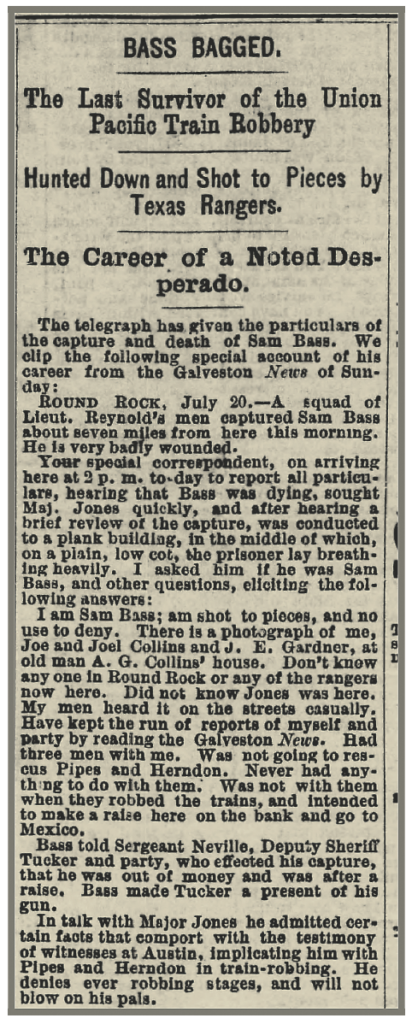 While Peak and Company B stayed in North Texas just in case Bass showed up, the gang moved south with the intent to rob a bank in Round Rock. Murphy sent word about the planned heist. Bass and his men got into a gunfight with lawmen on July 19, 1878. The outlaw leader was mortally wounded and died two days later.
After the Bass situation was resolved, Peak's Ranger career took a big turn. He and Company B were sent to West Texas to protect citizens from renegade Comanches and Kiowas, who'd gone off the reservation. They engaged in a major fight from June 29 to July 2, 1879, losing one Ranger before driving the Indians off. It was one of the last big Indian battles in Texas.
After a while, Peak had enough of law enforcement and Indian fighting. He resigned his commission on April 15, 1880. Over the years, he became a builder, a rancher and a real estate agent. Eventually, he settled in northeast Dallas on land owned and developed by his father, and he became superintendent of White Rock Lake. He died in Dallas in 1934 at the age of 89. June Peak would be remembered mostly for his two years as a Ranger, and mostly for the three months when he helped bring down the Sam Bass gang.