The award-winning Hollywood icon saddles back up for Dead for a Dollar, a new Western.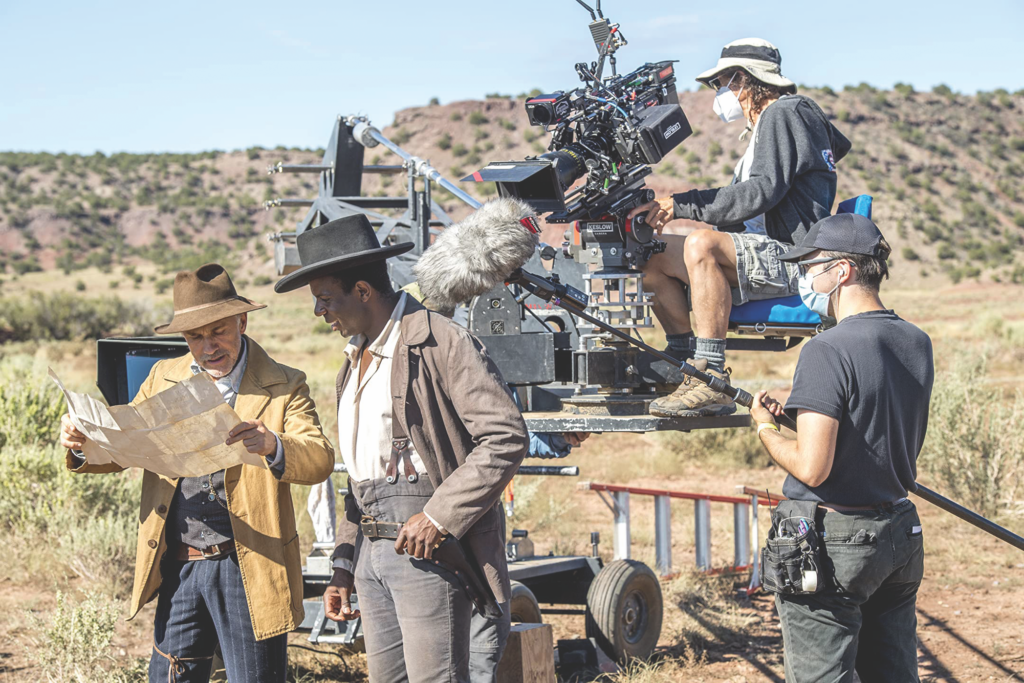 Having not directed a Western since 2006's Broken Trail, Walter Hill is happy to be back in the saddle again. "Oh, it's very good. I like making Westerns. I think I've made more of them than anybody else that's still working except for Eastwood. You're out in beautiful country, and I like working with the actors and the crew. This shoot was done very quickly, in 25 days, outside of Santa Fe. We shot digital. Other than that, I wouldn't say things have changed much. Lloyd Ahern, the cameraman on Dead for a Dollar—he and I first worked together in 1966 on Gunsmoke. I was a production assistant, and Lloyd was a camera assistant."
Many who've seen Dead have commented on the dedication at the end, "In Memory of Budd Boetticher," a fine action director best remembered for his 1960s collaborations with Randolph Scott. "Budd and I were certainly friends, but that really wasn't the reason. I went out and I shot this movie." He was watching a cut. "When it ended, I looked over to the film editor, Phil Norden, and I said, you know, Budd Boetticher would've liked this movie. It's kind of like his. It's a bunch of people out in the middle of nowhere. It's obviously made quickly. It's about codes, values, ethics, what is proper behavior. It's a Western in the purest form, which I think Budd was really a master at. And, I thought, Budd doesn't get enough credit. And I ought to say this: of the seven (Randolph Scotts) that he did, the four best ones were all written by Burt Kennedy. Kennedy was a wonderful screenwriter, and later on, a good director."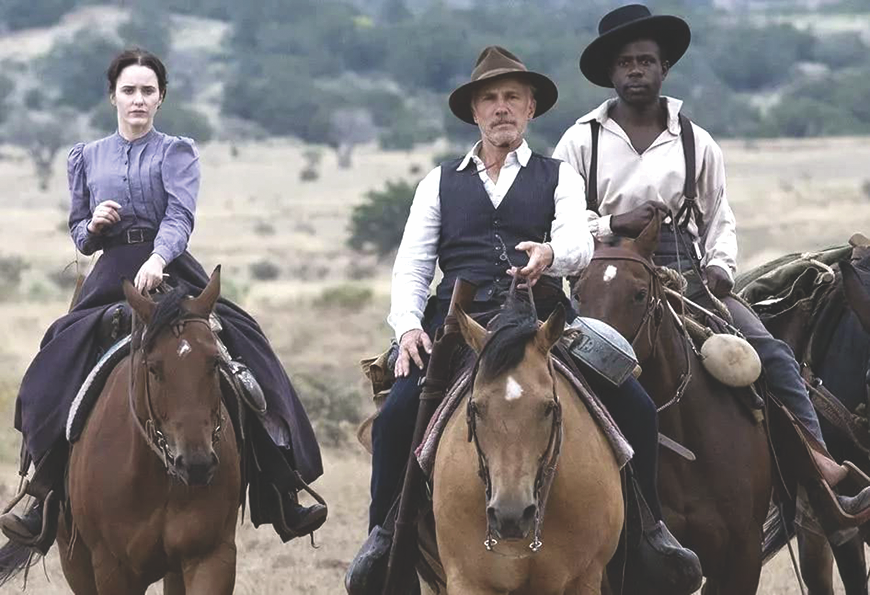 Christoph Waltz plays bounty-man Max Borlund, hired to rescue the allegedly kidnapped Rachel Brosnahan. "Rachel was a rather accomplished horse-backer. Christoph rides very well in a European style that was correct for the character."
Instead of bright colors, the world of Dead for a Dollar is practically sepia tone. "The dominant color is really kind of tan, bleached out. These are not Mexican towns, and 90 percent of the movie takes place in Mexico. One thing about northern Mexico, the sun is constantly with you. We're kind of a scavenger movie. We can't even build any sets. These are all standing towns, and sets that have been built for other movies. We could alter the sets to our needs—we had enough capital for that—but we couldn't build anything." 
"Like every director, I wished I had another week to make the film, but we had just enough. I was very, very pleased with the cast we put together, of very distinguished actors. I wanted a movie that was more than touching the bases of traditional Westerns. I also thought we had to have more contemporary issues, something not just frozen in amber, in a movie that could have been made in 1940 or '60. So, I introduced the race elements and the feminist element, and tried to keep it all in a balance. The hardest part was to keep the dialogue in the context of 1897, and not just echo current attitudes."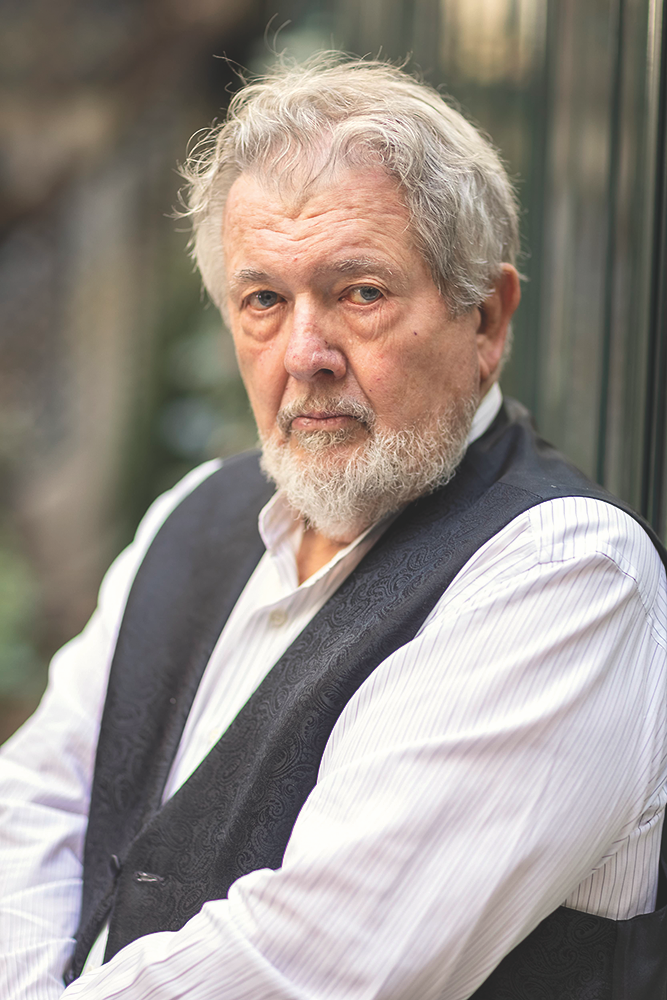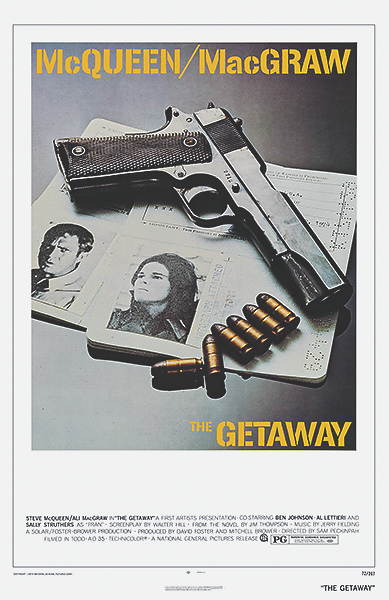 While Dead had a limited theatrical run in the U.S., Hill says, "It will be a theatrical release in most of Europe and Asia and Latin America." He is optimistic as to the future of Westerns. "You know, the biggest fans of Westerns is an older crowd. And the older people get, the less they want to go to movie theaters, but it doesn't mean they don't wanna watch what they wanna watch. And now the delivery systems, streaming services, are really getting so good. So potentially the hidden audience for the Western will come out through streaming, video on demand."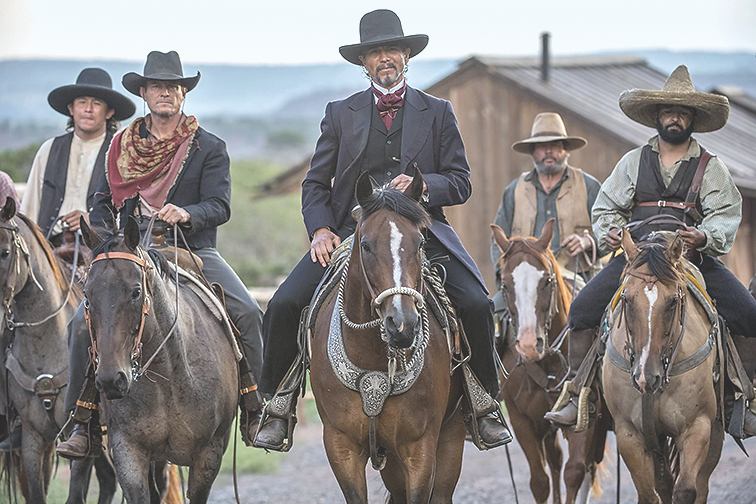 His favorite character, Max Borlund, was inspired by a real Western legend, "Chris Madsen, who was mainly in the old Oklahoma Indian Territory. He was born in Denmark. He fought against the Prussians, he joined the French Foreign Legion, did a tour of duty in North Africa, went to Marseilles, got on a boat to New York, went West, joined the Army, was a scout for the Army. And then he drifted into law work, worked as a sheriff, and a town marshal. So many of the people of the West of this period were immigrants. Wouldn't it be interesting to have your bounty-man, instead of the classic kind of Anglo, represent a European sensibility, reflecting their attitudes and education? But at the same time, Americanized."
Christoph said his favorite line in the movie was where he and Poe (Warren Burke) were talking. Poe is trying to find out what his origins are and what he is. And the scene ends with Christoph saying, "'I'm an American.' And that's the kind of guy Christoph is. It was a good moment."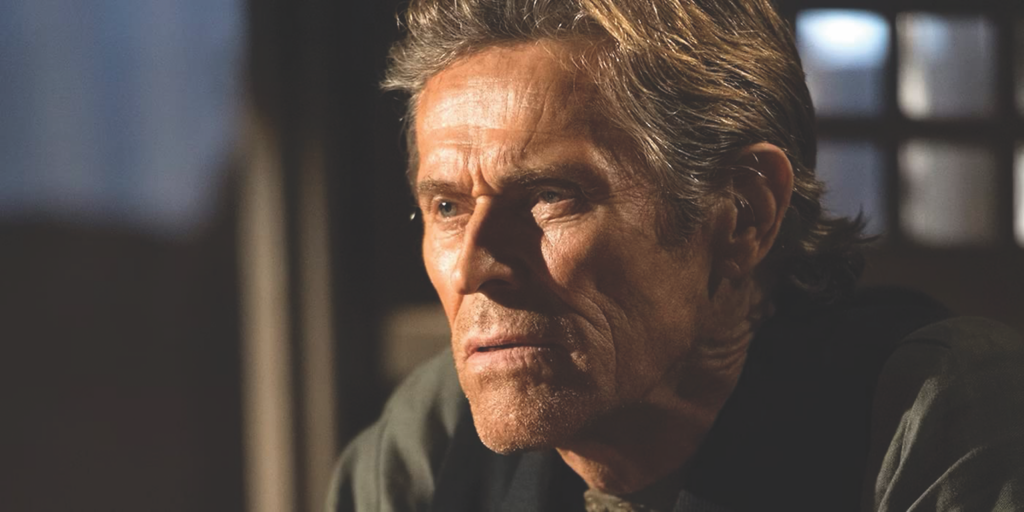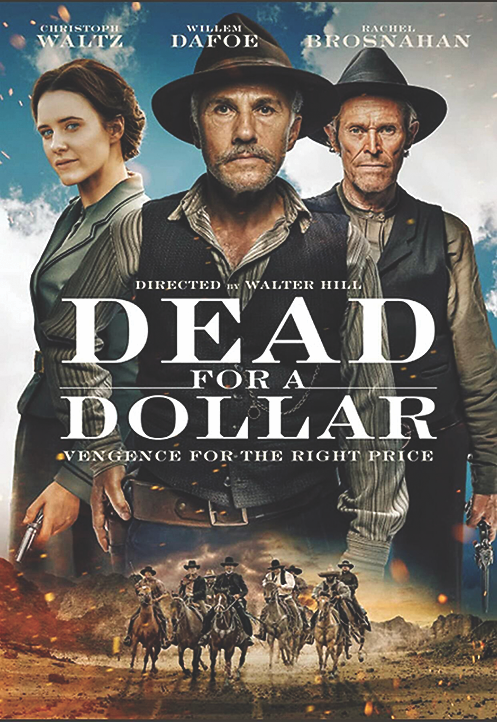 REVIEW
Butch Cassidy and the Wild Bunch (TUBI original)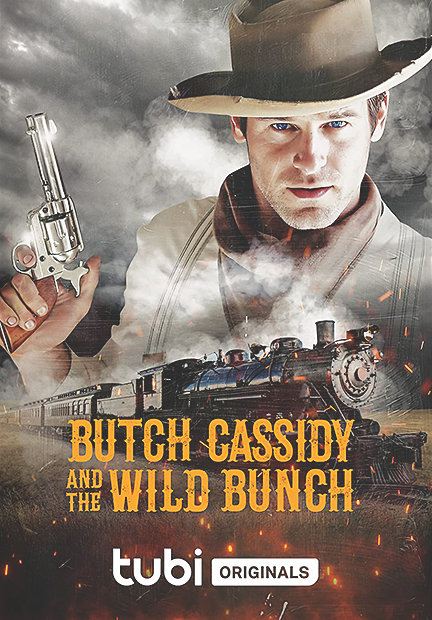 Screenwriter Geoff Mead (6 Guns) and director Anthony C. Ferrante (Sharknado) have imbued their Butch/Bunch 2023 prequel with an unexpected amount of near-history. Bruce Dern and Dee Wallace play the cattle-rustling couple who took Butch in as a teen, and whose last name he takes. Jeffrey Combs (Re-Animator) plays Charlie Siringo, and Anthony Palermo plays Tom Horn—the brain and the brute sent after Cassidy by the Pinkerton Agency—and it's a bloody path they hew. Ross Jirgl not only resembles Butch, but is effective as a likable outlaw who is crushed when an innocent man is killed by psychotic Kid Curry (Mead). They make the most of their restrictive budget with strong art direction, location photography and performances, including Jilon Vanover as Sundance and Nikki Leigh as Etta.
Henry C. Parke, Western Film and TV Editor for True West, is a screenwriter, and blogs for the INSP Channel, and at HenrysWesternRoundup.blogspot.com. A book based on his True West columns, The Greatest Westerns Ever Made, will be published by TwoDot in spring 2024.