The day I met a living legend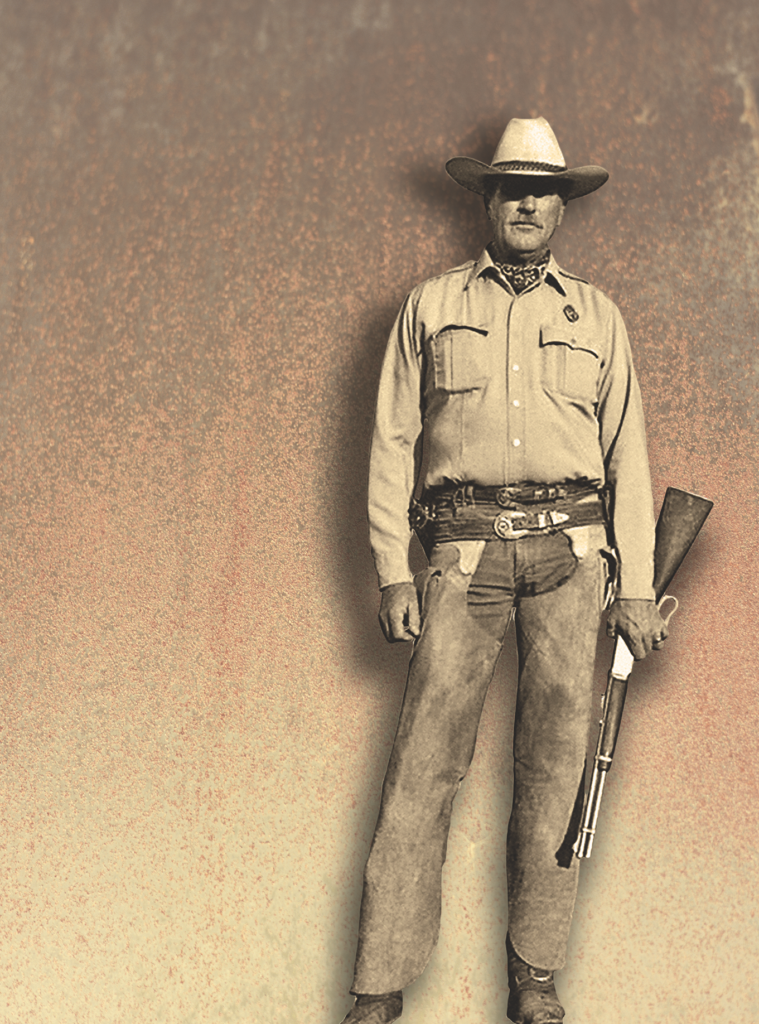 On February 25, 2006, I got to have breakfast with a living legend. Joaquin Jackson, Texas Ranger and best-selling author (his first book One Ranger: A Memoir was in its sixth printing at the time). He picked me up at the Museum of the Big Bend on the Sul Ross State University in Alpine, Texas, and took me downtown to the Holland Hotel for breakfast. Joaquin was six-foot-four and quite imposing, and as we walked into the restaurant, you could see the heads turn and hear the whispers.
Nick Nolte played Joaquin in the movie Extreme Prejudice and spent several weeks hanging with the Ranger to get down his speech and mannerisms. "He's a damn good mimic," Joaquin said with a laugh. "He had down all of my mannerisms." Joaquin told me plenty of great stories but the one that stopped me short was when I asked him if he ever ran into any old-timers who knew King Fisher (see Chuck Parsons and Thomas C. Bicknell's "Into the Den of Infamy: The Last Hours of the Notorious King Fisher," p. 32). Joaquin smiled and said he was at Uvalde when they dug up King in 1959. He said King Fisher had a glass window coffin and he still had his mustache in place and a nice black suit.
Someone later asked me what it was like to meet Joaquin, and I said it was like meeting Wyatt Earp. At 10 a.m., the local newspaper took a photo of Joaquin and me in front of the museum. I am still trying to track down that photo of the day I met a living legend.