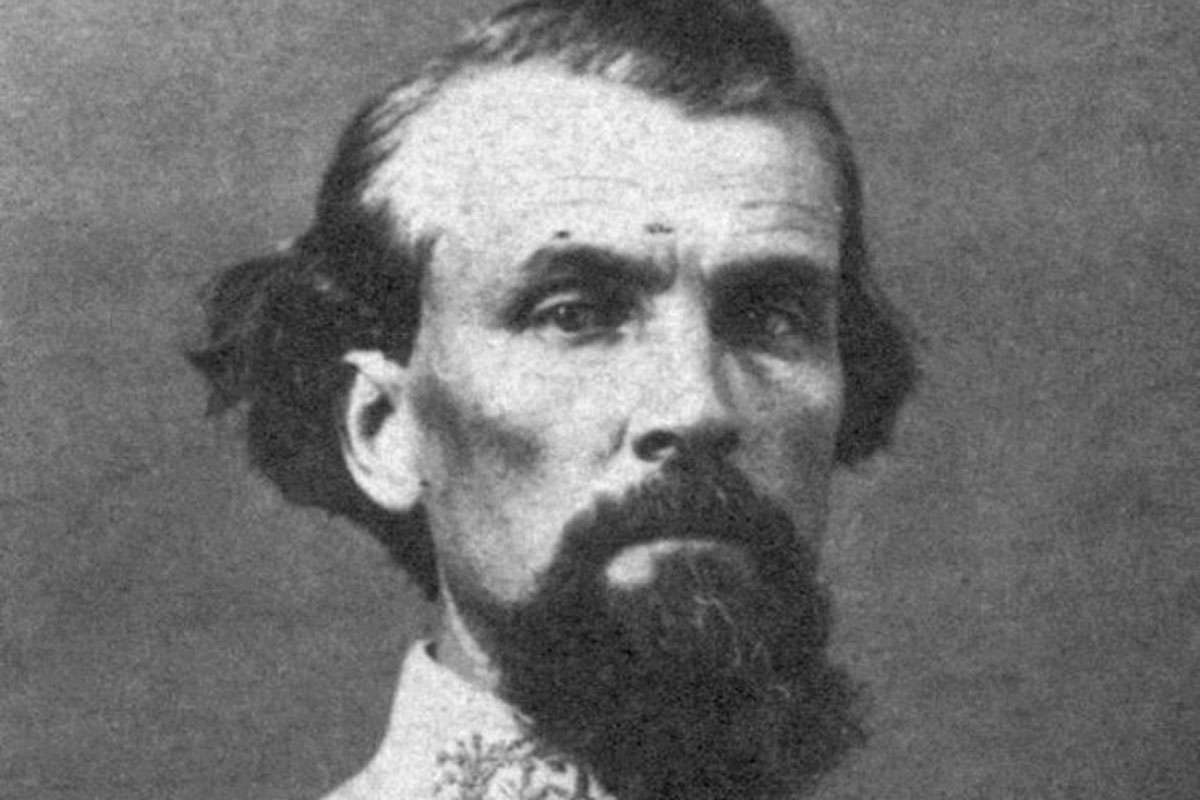 Someone asked me the other day if famed Confederate General Nathan Bedford Forrest brilliant or slightly insane.
For those of you who are not familiar with Nathan Bedford Forrest, he is recognized as one of the most brilliant generals in the Civil War — Union and Confederate. I've always admired his innovative ability as a field commander.
When the Civil War broke out he formed his own cavalry unit, lost twenty-nine horses shot out from him over the course of the war, had a bounty on his head placed by Union General William Tecumseh Sherman.
He was a natural born, leader, physically imposing and a self-made man. Forrest is remembered for his gift of strategy and tactics which earned him the nickname as the "Wizard of the Saddle."
He had no previous military experience prior to the War in fact he was one of the few men who enlisted as a private and rose to the rank of general.
True, he was involved with the Confederate veterans who founded the Ku Klux Klan but withdrew from the group in 1869 when they turned to violent acts against blacks.
Two years before his death in 1877 he espoused harmony and equality between the races when he was invited to speak to a group of black Southerners. General Forrest was the first white man to be invited by the forerunners of the first Civil Rights group to speak to their members.
Several years after the War, when rumors of war with Spain was sweeping the nation, Forrest offered his services. That war was postponed for a few years but General-in-Chief of the Army Sherman wrote Forrest that had war broken out he would have been proud to served side by side with him.
I think Nathan Bedford Forrest was as complex a person as were his military maneuvers that confounded the Union Army. Yes, he was a fierce warrior, but insane? It's impossible for us to make that call. Sometimes there's a fine line between brilliance and insanity. Combat veterans today would declare in the heat of battle, war itself borders on insanity.
Marshall Trimble is Arizona's official historian and vice president of the Wild West History Association. His latest book is Arizona Outlaws and Lawmen; The History Press, 2015. If you have a question, write: Ask the Marshall, P.O. Box 8008, Cave Creek, AZ 85327 or email him at marshall.trimble@scottsdalecc.edu.