Just in time for great summer reading, Tom Clavin's latest Western history, Follow Me to Hell: McNelly's Texas Rangers and the Rise of Frontier Justice (St. Martin's Press, $29.99), has hit the bookstores and digital platforms for readers who love the Old West. Currently, Clavin is one of the most popular and bestselling Western authors writing about the Old West. Follow Me to Hell should sell a lot of books, and the author has done an excellent job of providing readers—who may never have read a history of the Texas Rangers—with a thorough overview of the development of the Lone Star law enforcement agency from a nascent frontier militia to one of the best known frontier fighting forces in 19th-century America. Clavin states in his Author's Note: "Because this book is not necessarily a history of the Texas Rangers, not all events and participants leading up to the 1870s have been included. I have presented an overview of the main events that had an impact on southeast Texas before the Civil War."
The first half of Follow Me to Hell acts as an introduction to Texas history from the last decades of Spanish rule through the Civil War. The second half picks up after the Confederate surrender and the rebuilding of the Texas Ranger battalions. Many of the men called to service in the Rangers were Texas regiment veterans who had survived the war and were eager to rebuild their lives in the Lone Star State. Captain Leander McNelly was one of those men. A four-year veteran, McNelly was only 21 when he came home from the war. He became a farmer, took a wife and attempted to settle down. But, by June 1870, McNelly had accepted a commission in the reorganized state police. Four years later, he is wearing the badge of a Texas Ranger. 
The second half of Follow Me to Hell follows the courageous, violent and legendary trail of Captain McNelly and his Ranger Battalion from 1874 to 1877. Despite suffering from the symptoms of tuberculosis before the age of 13, McNelly fought off the ravages of the disease until he could no longer serve the Rangers. 
Readers familiar with Clavin's work will rediscover his easy-reading narrative style. His pace keeps the story moving forward, and he provides details on the historical characters and events that make you want to read more on the topic after finishing the book. 
What's next for Clavin? Based on his publishing pattern, I expect to see another volume of modern U.S. history jointly written with one of his longtime writing partners Bob Drury or Phil Keith. Hard to guess, but there are some great topics out there ready to be researched, resynthesized and popularized for a broad audience eager to learn about the Old West. I for one am grateful the New York author is regularly inspired to find his muse in our grand Western history 
—Stuart Rosebrook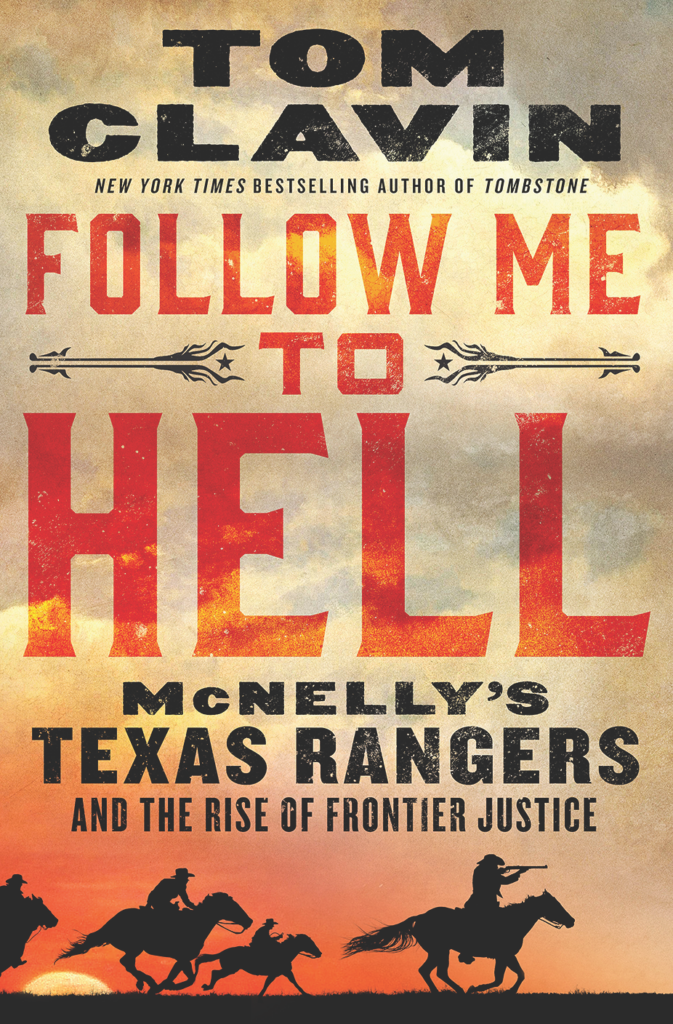 On the Outlaw Trail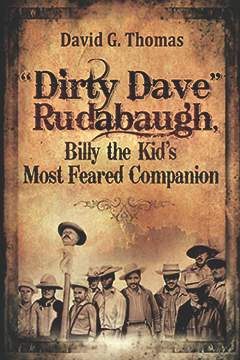 No question—Dave Rudabaugh is one of the more interesting figures in Old West history. David G. Thomas has attempted in "Dirty Dave" Rudabaugh: Billy the Kid's Most Feared Companion (Doc45 Publishing, $24.95) to lift the veil on Dave, with mixed results. Outside of a brief period in the 1870s followed by his time in Lincoln County and Arizona, there's not much info on Rudabaugh's life. Yes, there is a transcript of his testimony in a trial, and it is revealing. But there's not much else. The hallmark of the book is the attempt to prove that the famed decapitated Dave photo is the real thing. But Thomas relies on a very questionable source whose credibility has been questioned in the past; as a result, questions about the photo remain. And the title itself proves problematic—there's no evidence (and Thomas acknowledges this) that Rudabaugh was called "Dirty Dave" in his lifetime. Thomas usually does excellent work in sifting through various historical figures and events, but this one is lacking. 
—Mark Boardman, editor of  The Tombstone Epitaph
A Haunted Western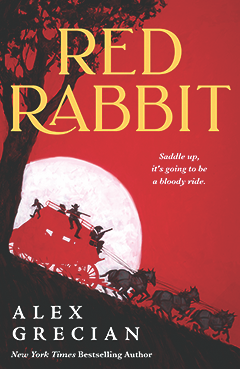 Red Rabbit by Alex Grecian (Tor Nightfire, $28.99) is one of a growing crop of "weird Westerns"—novels set in the old West, typically with familiar Western tropes, but with added elements of science fiction, fantasy or horror. Horror takes center stage here, as a witch named Sadie Grace seemingly terrorizes Burden County, Kansas. When a bounty is placed on her head, witch hunter Old Tom is determined to collect it. Along the way, he's joined by the aimless cowboys Ned and Moses, the widow Rose Mullins and the wanted man Benito Cortez—along with the mysterious, inexplicable child Rabbit—all headed for a dramatic showdown. This West is populated by wandering ghosts, demons, ghouls and witches, and magic is commonplace. Grecian's prose is smooth and polished; at 454 pages, it's not a quick read, but it's not a hard one, either.
—Jeffrey J. Mariotte, author of Byrd's Luck & Other Western Stories
A Howling Good Western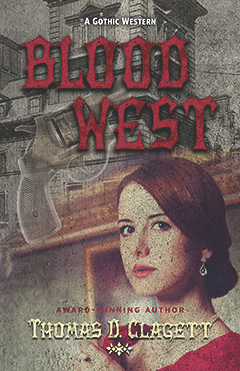 The setting of Thomas D. Claggett's Blood West (Five Star, $25.95) is the Wild West of railroad-enlivened Las Vegas, New Mexico, which was once prowled by the likes of Billy the Kid and Doc Holliday. Suddenly, "people who won't be missed" are disappearing or are found with throats torn out and are completely drained of blood. An enormous, black wolf is suspected, and the wolf hunters gather. A Texas Ranger arrives hunting a murderer and a bounty along with one of Pinkerton's undercover lady "Pinks." A photographer is puzzled by his negatives. The action moves to the nearby Montezuma Hotel, a spectacular, huge, Harvey House that by the end of the story has burned down and been rebuilt twice. The hotel is still there. The action is quick- paced as suspicion settles on three "lungers," a gambler, a deeply conflicted gentlemen and a lady in a wheelchair. 
—Doug Hocking, author of Southwest Train Robberies: Hijacking the Tracks along the Southern Corridor
Grit and Grace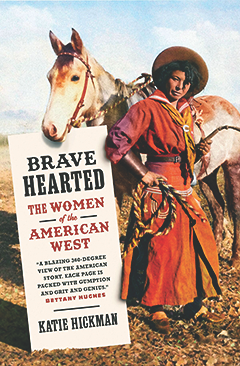 In Brave Hearted: The Women of the American West (Spiegel and Grau, $32), acclaimed author Katie Hickman presents a vivid and engaging collection of stories about the strong women who helped to settle the western frontier. The women range from mothers and daughters on the Oregon Trail to prostitutes and poker players. Hickman's narrative in Brave Hearted is an honestly written and lively addition to the growing catalog of narrative history relating to westward expansion. A robust book which is carefully illustrated and complemented with many notes is a welcome contribution to what has long been the story of the White man's West. 
—Erik J. Wright, assistant editor of The Tombstone Epitaph
Rough Drafts
Q&A with Author Jeff Mariotte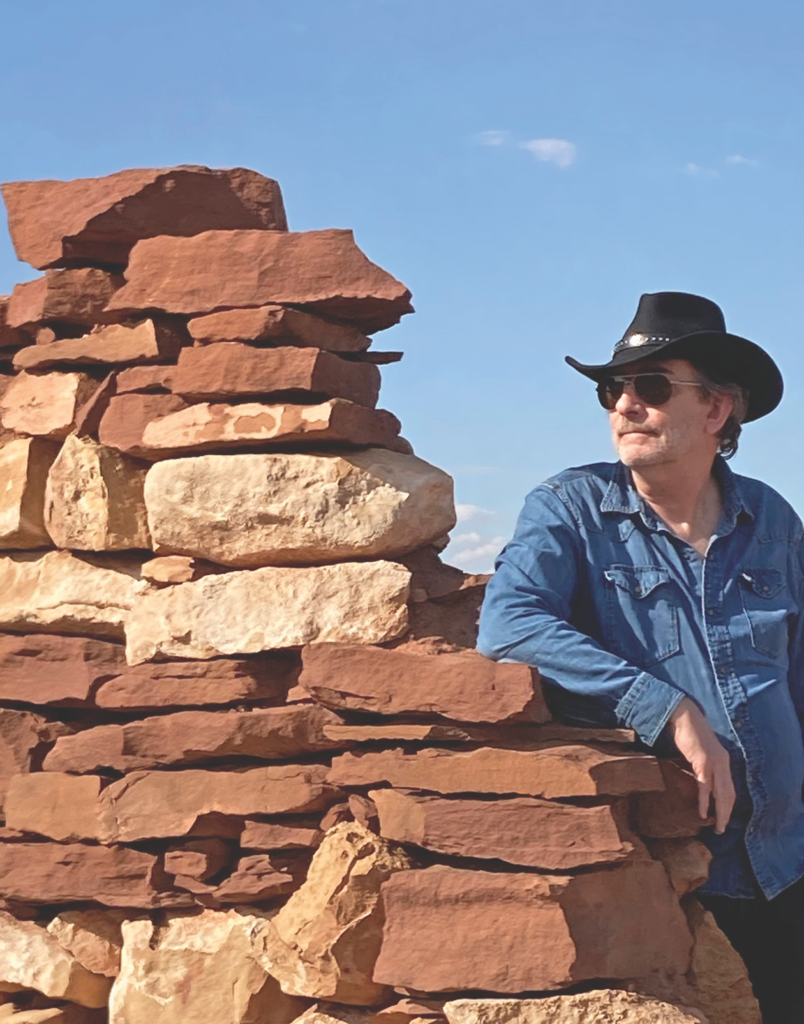 Why did you start Silverado Press with Crazy 8 Press?
The number of major publishers that accept and publish Western fiction is getting smaller and smaller. I wanted to be able to take my career into my own hands and help other Western writers do the same. For decades I've made my living in bookselling, publishing and writing, so I wanted to put that experience to use. At Crazy 8 Press there's already an established infrastructure, and experts in various fields who can help authors achieve their goals.
Did you start Silverado with another writer?
Yes, it launched with me and Howard Weinstein, whose novel Galloway's Gamble 2: Lucifer & The Great Baltimore Brawl is a sequel to a popular book published by Five Star before that company folded its Western fiction program.
What is your long-term goal for your new imprint?
We'd like it to be a home for Western writers who are willing to put in some effort to invest in their own careers. The changing landscape of publishing is a challenge these days.
How could an author write for Silverado?
Published Western writers can reach out to me through the contact page on jeffmariotte.com, and I can make an introduction.
What are you working on right now?
I'm working on a Western short story and ghostwriting a thriller. 
—Stuart Rosebrook
Building Your Western Library
Colorado Native Shares Five Must-Read Favorites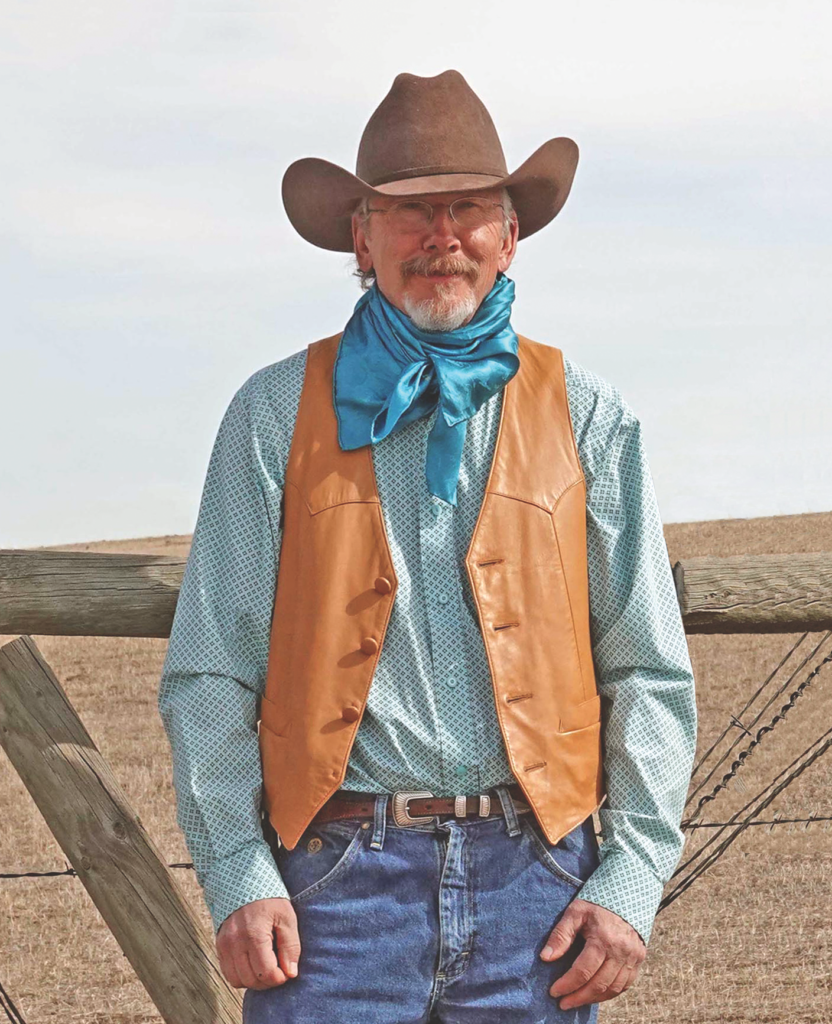 Award-winning architect Bob West changed his life's path and became a cattle rancher. With Janet Fogg, he recently wrote his memoir Twenty Miles of Fence: Blueprint of a Cowboy about ranching near Wyoming's Laramie Peak. He also owns The Forks Mercantile and Saloon in Livermore, Colorado. He believes we must understand today's West by reading books that challenge our assumptions as well as our history to educate the younger generations about the importance of the Western lifestyle. He recommends these titles:
The Cowboy Way: Seasons of a Montana Ranch by David McCumber (Avon Books): The challenges of the four seasons on a Montana Ranch are discussed by a 44-year-old journalist who decided to become a ranch hand for a year on the massive Birch Creek Ranch.
The Big Burn: Teddy Roosevelt and the Fire that Saved America by Timothy Egan (Houghton Mifflin Harcourt): Respect for the bravery and skill of wild land firefighters is told in breathtaking detail by the stories included in the book about battling the largest forest fire in America in 1910.
Defending Beef: The Ecological and Nutritional Case for Meat by Nicolette Hahn Niman (Chelsea Green Publishing): The book is the "new rancher's bible" full of historical science-backed facts, figures and well documented arguments to arm yourself for a debate against the mounting attacks on the future of cattle ranching in America.
Neither Wolf Nor Dog: On Forgotten Roads with an Indian Elder by Kent Nerburn (New World Library): Originally written in 1994, the book explains the honest history of broken treaties, defeat, loss of a way of life and the challenges associated with American Indians living in the modern West.
Where Rivers Change Direction by Mark Spragg (Riverhead Books): This book tells the vivid story of the author growing up in Wyoming on the oldest dude ranch in America.