Father de Smet built the first permanent settlement in Montana.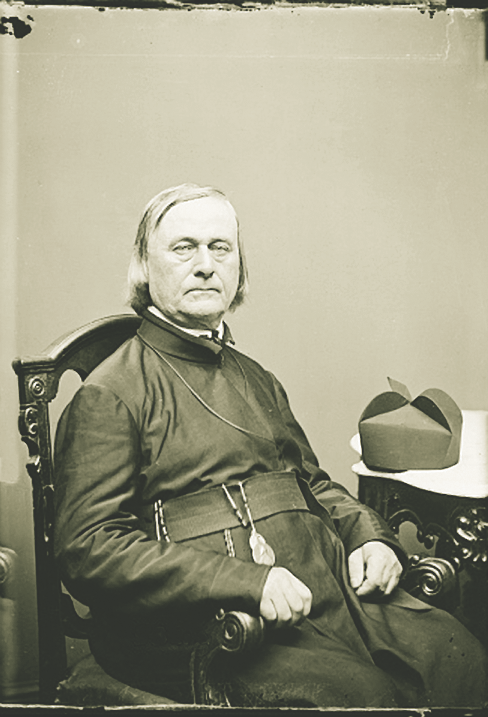 It took the Salish Indians of Montana nearly three decades to acquire a Catholic mission on their land. It took far less than that to tear it down.
The Salish people were exposed to Catholicism at some point in the 1810s, when Iroquois traders brought the faith with them. The Salish liked what they saw; they began petitioning the church to build a settlement on their land. There were attempts at doing so. The first two failed to even reach the land. A third was massacred by Lakotas in 1837.
Enter Father Pierre-Jean de Smet, who had already built a reputation as a missionary to various Indian tribes. A couple of Salish tribal members, by chance, ran into him in St. Louis in 1839. They persuaded the Jesuit to come to their land, to preach, to help start the mission they so desperately craved. De Smet agreed.
So the next year, de Smet was greeted by more than 1,000 Indians upon his arrival in what is now eastern Idaho. He promised that he would return and construct the mission.
The priest was good to his word.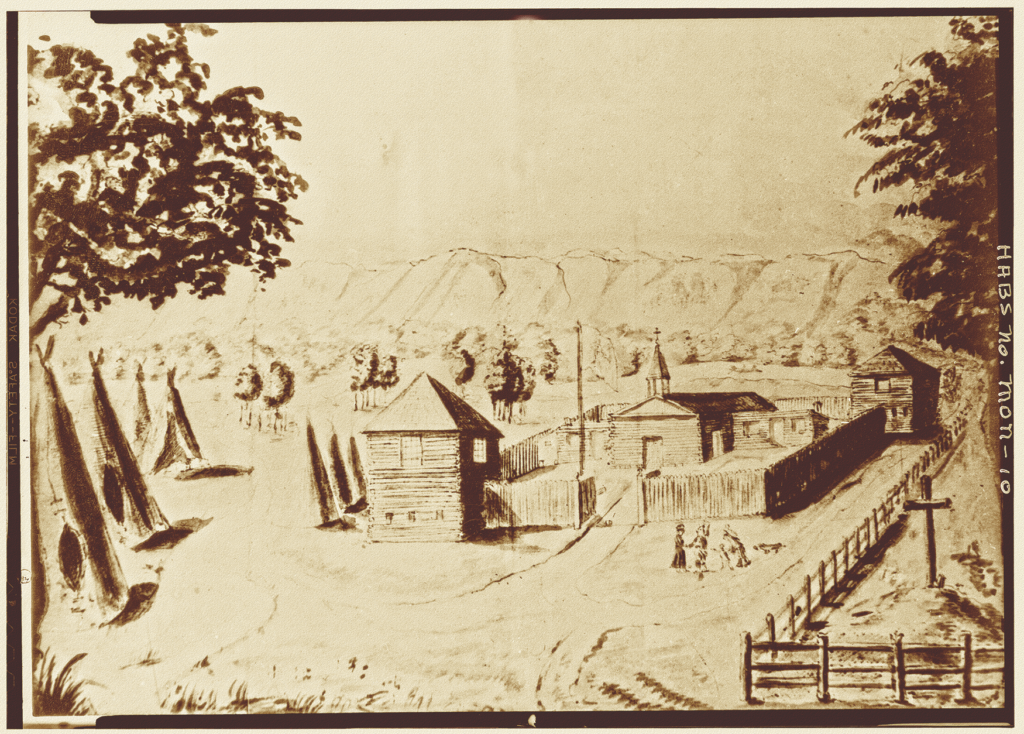 In September 1841, de Smet and five other Catholic clergy arrived in present-day Stevensville, Montana, in the far western part of the state. Under the priests' leadership, the Salish people helped to construct several buildings, especially a 900-seat church. They named the place after St. Mary—and it was the first permanent White settlement in Montana.
More clergy arrived in the next couple of years, including a doctor who inoculated the Salish against smallpox. Additional buildings were built to meet the growing needs of the mission.
At first, the Indians were avid followers of the faith. But then the church made a big mistake: it built a mission for the Blackfeet tribe, the historic enemies of the Salish. Many Indians at St. Mary's fell away from Catholicism, feeling that the church had betrayed them. For their part, the Blackfeet wanted a monopoly on the religion, so they attacked and burned St. Mary's in 1850.
The church sold the land and the remnants of the building to a trader for $250 (even though it was Salish territory). But this wasn't the end of St. Mary's.
In 1866, the Jesuits returned and built a new mission about a mile south of the old one. Many Salish came back to the church; other Indian residents of the area began attending worship as well. In the 1920s, the mission was turned into a parish, indicating the end of its work with the Indians. St. Mary's was replaced by a new building in the 1950s—but the old church was placed on the National Register in 2010.
And so it stands today, a tribute to a tribe that went to great lengths to get a church—and to the Jesuit who made it happen.