Museums from coast to coast celebrate our Western heritage for all generations.
Museums across the country are expanding their collections and broadening the stories they tell as they continue to grow and reimagine their presentations. Stories of the land and how people connect with it are enhanced by the artwork from myriad creators—both historic practitioners like Alfred Jacob Miller and contemporary image masters. This year's roundup of the best collections, interpretations and experiences in museums includes exhibits that range from ancient pottery to modern-day cartoons. Ranching, American Indians, trails and geography are part of the smorgasbord.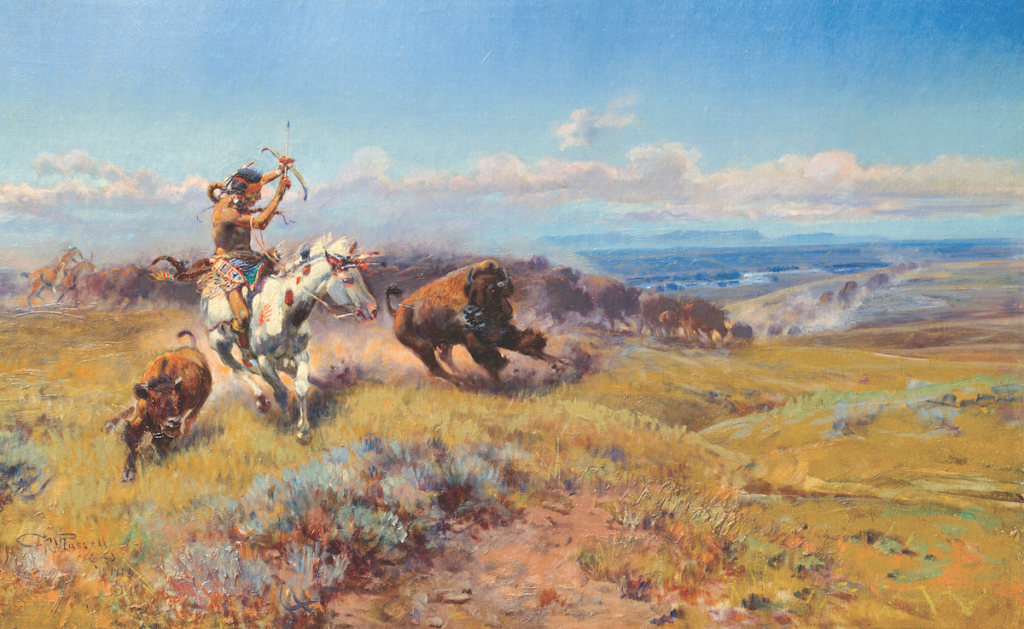 Top Western Museums of the West 2023
#1: Western Spirit: Scottsdale's Museum of the West
Scottsdale, Arizona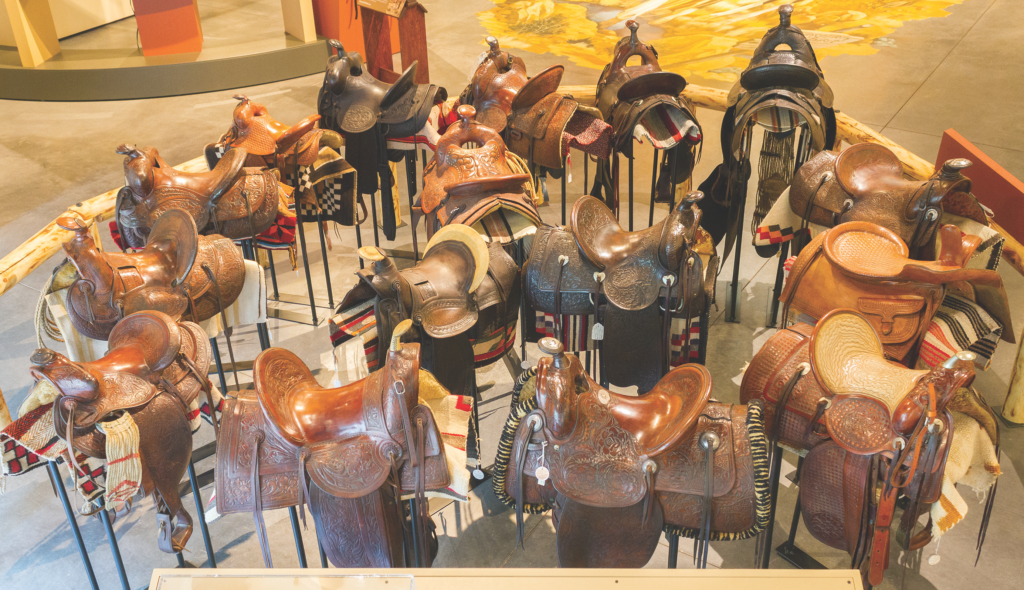 "Dazzling Array: The Richard A. Gates Collection of Native American Jewelry" includes belts, necklaces and cuffs among other pieces of contemporary jewelry by Native makers. And in the theme of pop culture this year the museum has exhibitions of works by Andy Warhol and Billy Schenk. Warhol's "Cowboys & Indians" calls attention to the cultural significance of both Indians and cowboys, while "Myth of the West" is a different take on those same subjects by Schenk, a cowboy inspired by Warhol's work. On exhibit for the first time are more than 65 pieces of Hopi pottery from the Allan and Judith Cooke Collection. And the museum features the photography exhibit "The Gather—A Portrait of the American West" by Scott T. Baxter. The museum is also in new hands. In May, highly experienced local business and com-munity leader Todd Bankofier was named the new chief executive officer and executive director. He will be at the forefront of Western Spirit's crucial next phase of growth and development.
scottsdalemuseumwest.org
#2:
National Ranching Heritage Center
Lubbock, Texas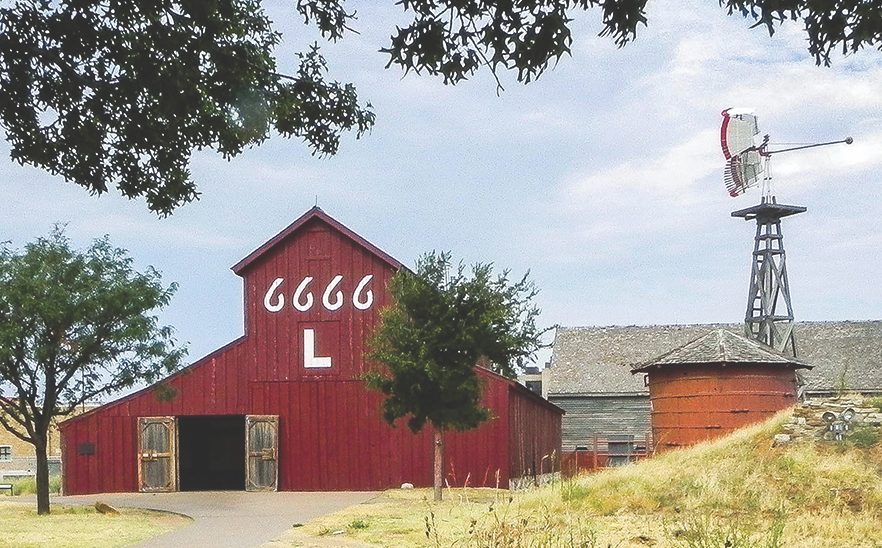 Props, scripts and costumes from 1883, the Taylor Sheridan production that tells the origin story of the popular Yellowstone TV show, are on display in the Don and Kay Cash Gallery, providing a film connection to the reality of Western expansion and ranching. A new experience in development will feature Hank the Cowdog, the lovable creation of West Texas rancher and writer John Erickson. When finished, the ranch life center will offer information on natural resource stewardship, animal husbandry, wildlife habitat, ranch ecology, animal nutrition and ranching. Hank will guide visitors on their explorations. In advance of the museum exhibit opening, the Cowdog series has two new books: The Incredible Ice Event and Double Trouble. 
ranchingheritage.org
#3:
Buffalo Bill Center of the West
Cody, Wyoming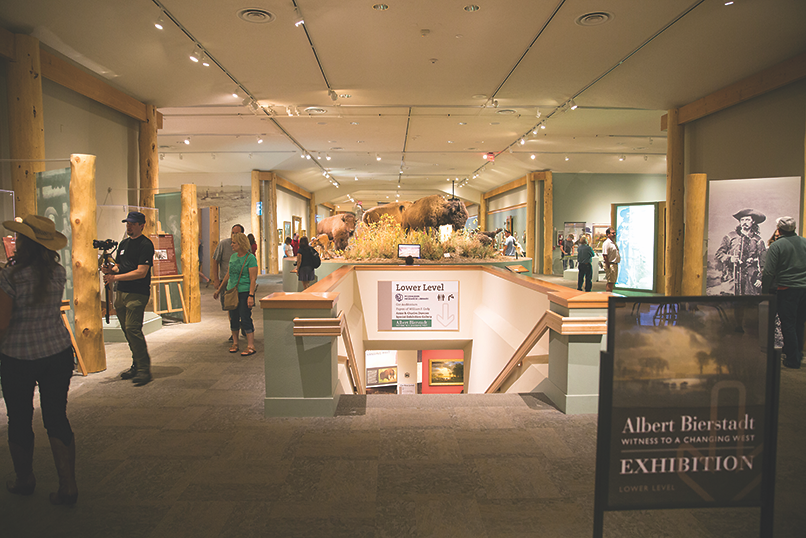 The new exhibition "Alfred Jacob Miller: Revisiting the Rendezvous—in Scotland and Today" opened in May and includes some of Miller's most iconic paintings, many from the collection at the Center of the West, but others from the American Heritage Center in Laramie, WY, and private collections. "Watercolour Diaries from the Green River" is also new at the center this year. It includes 16 artworks by Tony Foster executed en plein air at various locations on the Green River, from its headwaters in Wyoming to its confluence with the Colorado River in Utah. Both exhibitions are on display until October 22.
centerofthewest.org
#4:
Five Civilized Tribes Museum
Muskogee, Oklahoma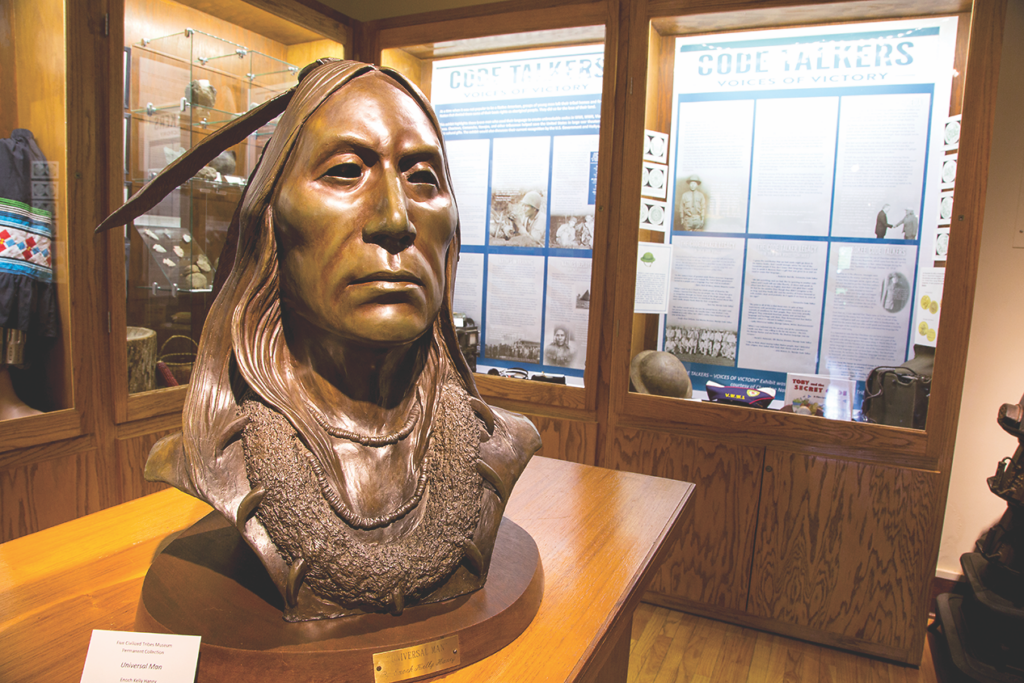 Art, artifacts and antiques of the Cherokee, Choctaw, Chickasaw, Seminole and Creek tribes are on display in the Union Indian Agency building, which dates to 1875. Art in the collection comes from members of the five tribes and includes the largest single collection of Jerome Tiger art in the country, as well as his sculpture Stickballer, which is on permanent display. Among the exhibits are those devoted to the removal of the five tribes from their homelands, the history of stickball, pottery and basketry.
fivetribes.org
#5:
Booth Western Art Museum
Cartersville, Georgia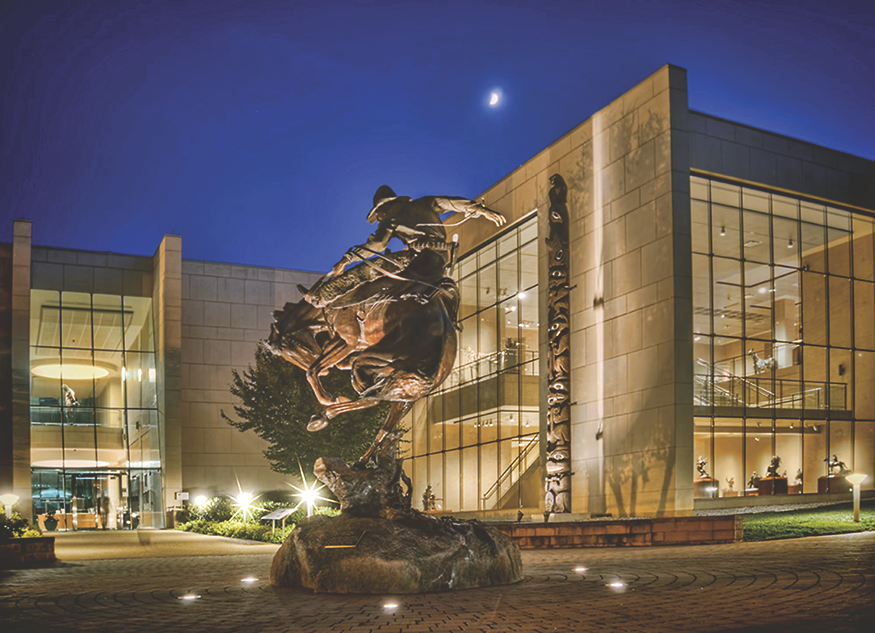 "Barbara Van Cleve: Women of the West," a collection of 78 black-and-white-photographs by Van Cleve of contemporary ranching women, is on display at the Booth until mid-October. One of the Oregon Trail's most well-known women, Keturah Penton Belknap, is the focus of "We Set Our Faces Westward: One Woman's Journey 1839-1848," which opened in July and continues until the end of 2023. Artist Heide Presse studied the journals Belknap wrote between 1839 and 1848, including details about the journey Belknap took to Oregon; Presse's work directly relates to the trail traveler's journeys. Any visit to the museum is an opportunity to view the more than 100 traditional Western paintings and sculptures that are part of the permanent collection.
boothmuseum.org
#6:
National Cowboy & Western Heritage Museum
Oklahoma City, Oklahoma
Firearms, cowboys, rodeo and film memorabilia are all good reasons to visit the Cowboy. When visiting take time to stroll through the gardens, where the museum recognizes some of the great rodeo stock of the past, including the bucking horses Midnight, Five Minutes to Midnight and Steamboat. This year the museum hosted "ARToons!," an exhibit featuring Western comics and cartoons by Dave Powell, Duane Bryers, Jolly Bill Steinke and others that show a variety of styles and techniques. "ARToons!" included an interactive space where visitors could create their own cartoon. The exhibit was one of three that encouraged a bit of fun in the museum space. The other two were "Have you Died of Dysentery?" and "Play-ing Cowboy." 
nationalcowboymuseum.org
#7:
C.M. Russell Museum
Great Falls, Montana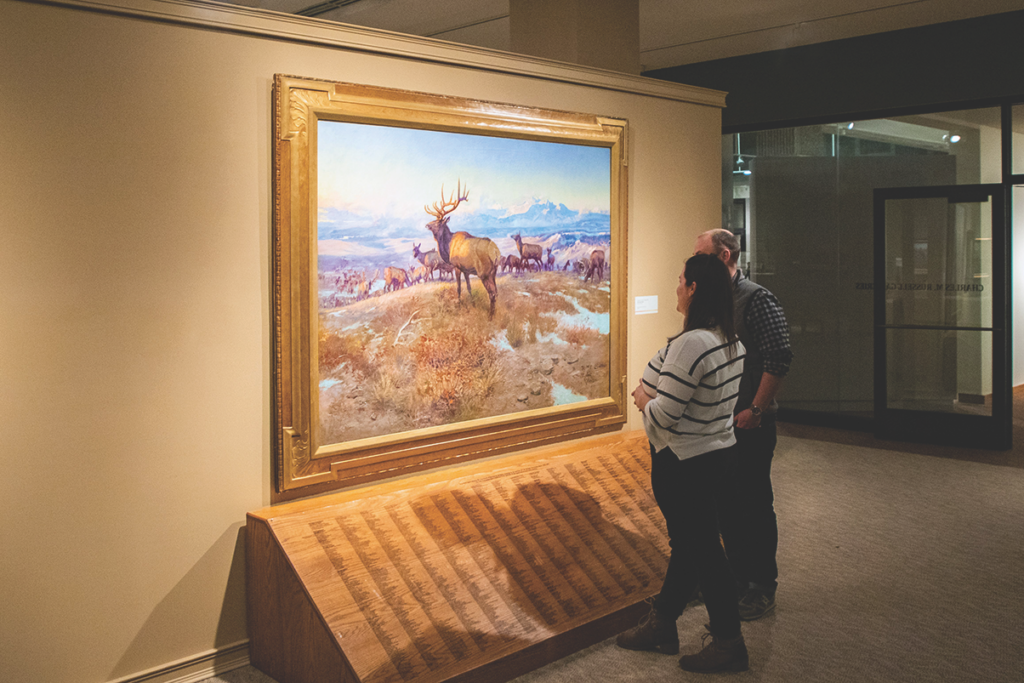 The Montana Cowboy Hall of Fame exhibit in the museum's gift shop is just an introduction to the cowboy story told at the C.M. Russell Museum, which is filled with Russell's art, and has his studio and his home. A collection of miniature replica horse-drawn vehicles includes stagecoaches, freight wagons, farm wagons and dozens of other frontier-era conveyances. Other artists featured within the museum range from those who worked during Russell's era to individuals still creating today. The museum holds annual art shows and sales.
cmrussell.org
#8:
Hutchinson County Historical Museum
Borger, Texas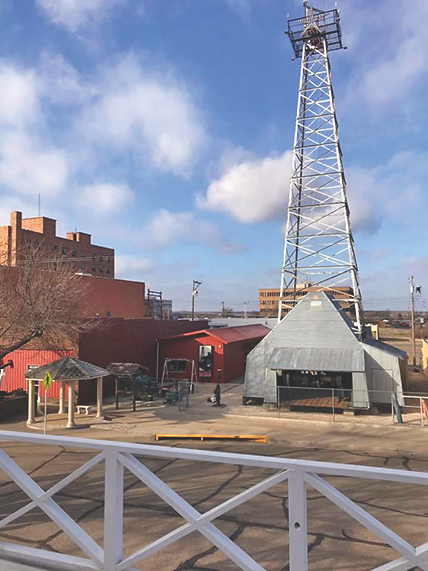 Archaeology, geology, paleontology and the stories of Francisco Vasquez de Coronado are among the many content areas at this museum. Visitors will also have a chance to learn about some of
the people who have formed the area his-tory—from those involved in the Battle of Adobe Walls and the farming and ranching culture to oil production. The outdoor "Oil Patch Place" is a collection of antique oilfield equipment. 
hutchisoncountymuseum.org
#9:
Boot Hill Museum
Dodge City, Kansas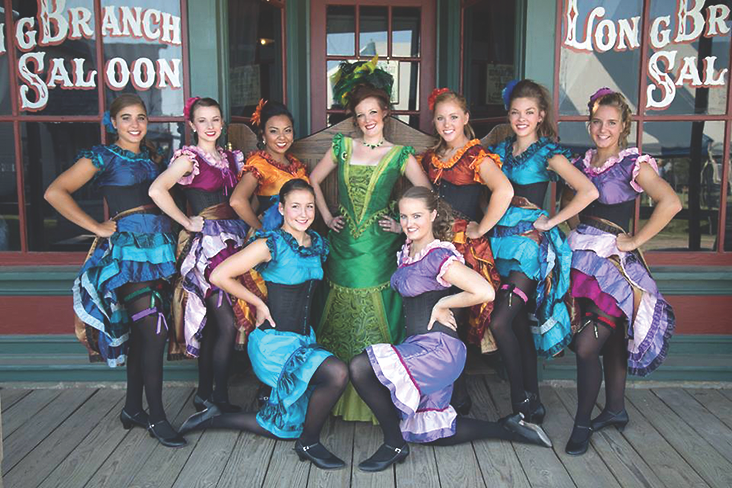 Boot Hill preserves the cattle trail, buffalo-hunting Wild West history of one of the iconic towns in Kansas. The connections to the Gunsmoke television series remain strong with clothing that was part of the wardrobe worn by Miss Kitty (Amanda Blake) and the Long Branch Saloon. For over 20 years, the museum has also been the location of the Kansas Cowboy Hall of Fame, which annually inducts a small number of people connected to the state's ranching industries. 
boothill.org
#10:
Legacy of the Plains Museum
Gering, Nebraska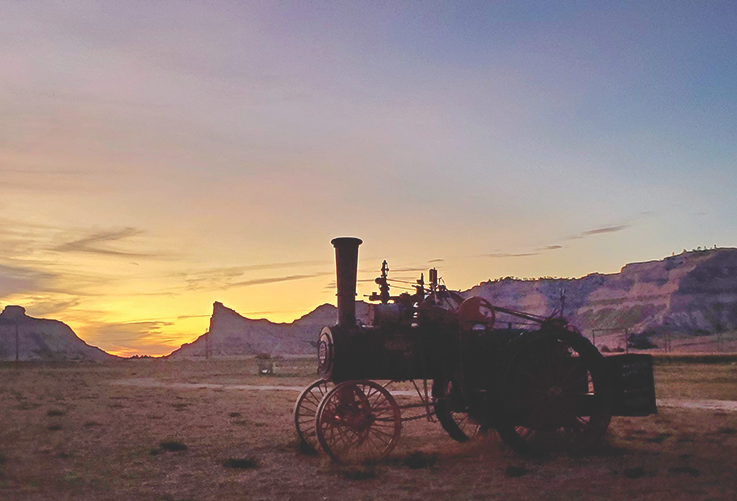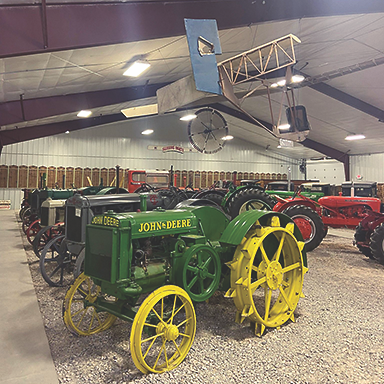 Located on the route of the Oregon-California Trail and near Scotts Bluff, the natural landmark that was a key travel marker for 19th-century wagon trains, this museum tells the stories of the trails by showing various modes of travel. Other exhibits focus on dryland farming, livestock production and early settlers in the region. A sod house, blacksmith shop and herd of longhorn cattle are part of the museum's outdoor exhibit area. 
legacyoftheplains.org
Editor's Pick: Special Exhibition
National Historic Trails Interpretive Center

 
Casper, Wyoming
Children (and adults) can make an Indian war shield or sit in a tipi and listen to stories told by Northern Cheyenne Linwood Tall Bull and Arapaho Benjamin Ridgely, both elders in their tribes, in the recently opened special exhibit "The Battle of Red Buttes" at the National Historic Trails Interpretive Center. Told from perspectives of military and Indian wars historians as well as tribal members whose family members were involved in the July 1865 battle, the documentary film developed for the exhibit has won multiple awards. In addition to learning about the battle and the people involved, visitors to the trail center can walk along the trail and through the landscape where the fighting occurred. This center is managed by the U.S. Bureau of Land Management which also manages the site of the Red Buttes battle, just to the west of Casper, making it possible to easily connect an exhibit to the place where the events took place.
nhtcf.org
Editor's Pick: Temporary Exhibition
Oregon Trail Interpretation
Baker City, Oregon
The National Historic Oregon Trail Interpretive Center and Oregon trail segments, managed by the Bureau of Land Manage-ment, on Flagstaff Hill near Baker City, Oregon, are currently closed for renovations, but you can still get a dose of Oregon Trail history in the city at the temporary exhibit in place at the Baker Heritage Museum. 
bakerheritagemuseum.com
Favorite Western Regional Museums
Superstition Mountain Museum 
(Apache Junction, AZ): Perhaps a visit here will inspire you to find the legendary Lost Dutchman Mine. At a minimum you'll learn about Jacob Waltz and the history of the mine. superstitionmountainmuseum.org
Fort Smith Museum of History 
(Fort Smith, AR): Arkansas and Oklahoma history are included in the interpretive content at this museum, which also has a working soda fountain. fortsmithmuseum.org
Kern Valley Museum & Historical Society
(Kernville, CA): Ranching artifacts plus fossils and geological exhibits are reasons to visit. kernvalleymuseum.org
History Colorado Center
(Denver, CO): Cheyenne and Arapaho tribal members worked closely with History Colorado on the newly opened exhibit "The Sand Creek Massacre: The Betrayal That Changed Cheyenne and Arapaho People Forever." historycolorado.org
Museum of the Mountain West 
(Montrose, CO): One man's collection forms the core of this museum that includes 28 historical buildings from the communities of Montrose, Delta, Ouray, Telluride and Ridgway. museumofthemountainwest.org
National Mining Hall of Fame and Museum
(Leadville, CO): Dinosaur footprints, meteorites, rocks and mineral specimens are just some of the items on display. Learn about miners and miner techniques. mininghalloffame.org
Museum of Idaho 
(Idaho Falls, ID): Learn about the human and environmental story of Idaho while the kids have experiences that take them into a settler's home and an Indian tipi. museumofidaho.org
Finney County Historic Museum 
(Garden City, KS): The livestock industry, Santa Fe Trail and agriculture production all have their place in the exhibits. finneycounty.org
Santa Fe Trail Center Museum & Library
(Larned, KS): Horse-drawn vehicles and photographs, stories and artifacts related to the Santa Fe Trail, a road of commerce between two nations that started in 1821, are among the collections. santafetrailcenter.org
Missouri History Museum 
(St. Louis, MO): In addition to permanent collections, the museum has a special exhibition about soccer that runs until February 2024. mohistory.org
World Museum of Mining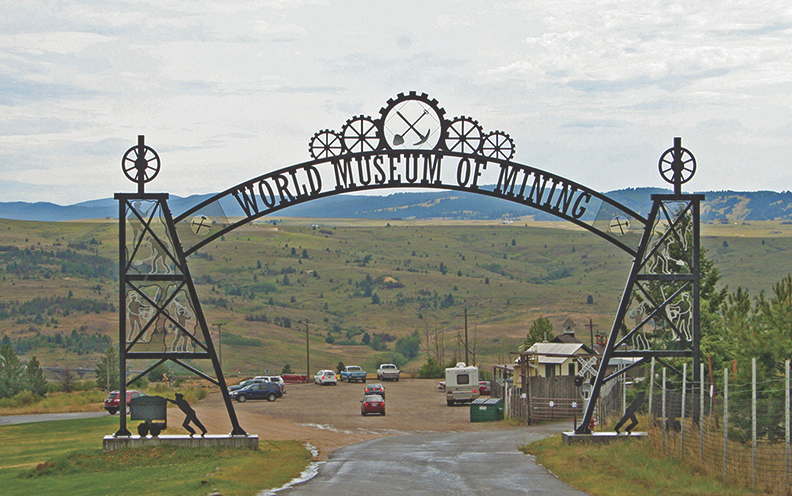 (Butte, MT): A collection of historic structures that depict Butte's mining heritage includes the facilities of the Orphan Girl Mine. And you can peer into the pit of one of the world's largest mining enterprises. miningmuseum.org
Knight Museum and Sandhills Center
(Alliance, NE): Local history stories about people in the towns, American Indians and people in the Sandhills mean there is something to interest any museum visitor. knightmuseum.com
Cowboy Arts & Gear Museum 
(Elko, NV): This is buckaroo country, so you'll find the working gear they use as well as bits and spurs so finely crafted they are best appreciated as art. cowboyartsandgearmuseum.org
Northeastern Nevada Museum 
(Elko, NV): Check out the wildlife dioramas, the art of Will James and other special art exhibits. This year the museum featured an exhibition "Jeff Nicholson: 40 Years Painting Nevada." museumelko.org
Museum of the Great Plains 
(Lawton, OK): This museum has artifacts both large and small from steam engines to saddles. Step into the era of the fur trade at the recreated Red River Trading Post, which is often populated by a group of living historians. discovermgp.org
Museum of the Big Bend 
(Alpine, TX): The opening exhibition for the new museum, which opened in June, was "Western Beef Cattle," a series of rarely exhibited paintings by the late El Paso artist Tom Lea. Also on display in the newly imagined facility are works from The John L. Nau III Collection of Texas Art and murals by Clint Baermann, Xavier Gonzalez and Julius Woelt. museumofthebigbend.com
Living History Museums
OK Corral Historic Complex
(Tombstone, AZ): ok-corral.com
Marshall Gold Discovery State Historic Park
(Coloma, CA): parks.ca.gov
Kaw Mission State Historic Site and Last Chance Store Museums on the Santa Fe Trail 
(Council Grove, KS): nps.gov
Mahaffie Stagecoach Stop & Farm Historic Site 
(Olathe, KS): mahaffie.org
Old Cowtown Museum
(Abilene, KS): oldcowtown.org
Pony Express Museum 
(St. Joseph, MO): ponyexpress.org
Little Bighorn Battlefield National Monument
(Crow Agency, MT): nps.org
Stuhr Museum of the Prairie Pioneer
(Grand Island, NE): stuhrmuseum.org
California Trail Interpretive Center
(Elko, NV): californiatrailcenter.org
Stewart Indian School Cultural Center & Museum
(Carson City, NV): stewartindianschool.com
Tonopah Historic Mining Park
(Tonopah, NV): tonopahminingpark.com
New Mexico Farm & Ranch Heritage Museum
(Las Cruces, NM): nmfarmandranchmuseum.org
The New Mexico History Museum and the Palace of the Governors National Historic Landmark
(Santa Fe, NM): nmhistorymuseum.org
Texas Rangers Heritage Center
(Fredericksburg, TX): trhc.org
Fort Caspar Museum
(Casper, WY): fortcasparwyoming.com
Grand Encampment Museum
(Encampment, WY): gemuseum.com
Old Trail Town
(Cody, WY): oldtrailtown.org
Barkerville Historic Town & Park
(Barkerville, BC, Canada): barkerville.ca
Head-Smashed-In Buffalo Jump World Heritage Site
(Fort MacLeod, AB, Canada): headsmashedin.ca
Firearms Museums
The Autry National Center
(Los Angeles, CA): theautry.org
Hastings Museum of Natural and Cultural History
(Hastings, NE): hastingsmuseum.org 
Museum of the Fur Trade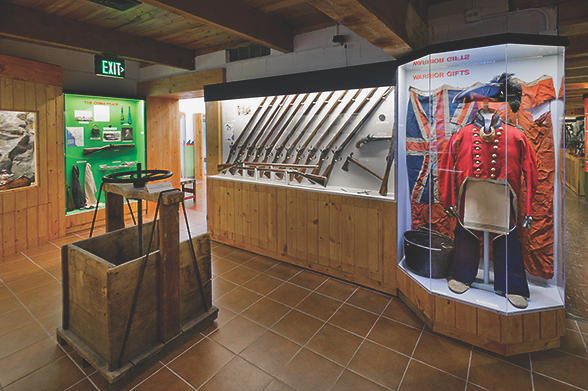 (Chadron, NE): furtrade.org
J.M. Davis Arms and Historical Museum
(Claremore, OK): thegunmuseum.com
Woolaroc Museum
(Bartlesville, OK): woolaroc.org
The Charleston Museum
(Charleston, SC): charlestonmuseum.org
Texas Ranger Hall of Fame & Museum
(Waco, TX): texasranger.org
The John Browning Museum
(Ogden, UT): ogdencity.com
National Firearms Museum
(NRA Headquarters-Fairfax, VA): nramuseum.org
Cody Firearms Museum
(Cody, WY): centerofthewest.org
16 Museums Not to Miss
Bisbee Mining & Historical Museum
(Bisbee, AZ): bisbeemuseum.org
Navajo County History Museum
(Holbrook, AZ): holbrookazmuseum.org
Sharlot Hall Museum
(Prescott, AZ): sharlothallmuseum.org
Owens Valley Paiute-Shoshone Cultural Center
(Bishop, CA): bishoppaiutetribe.com
Territorial Capital Museum & Library
(Lecompton, KS): lecomptonkansas.com
Robidoux Row Museum
(St. Joseph, MO): robidouxrowmuseum.org
Nevada Northern Railway Museum
(Ely, NV): nnry.com
Three Rivers Museum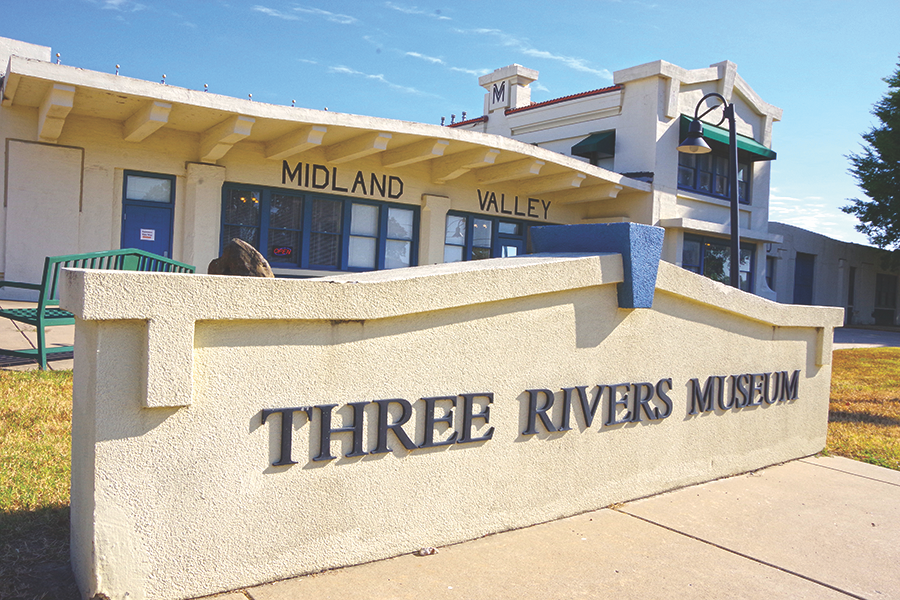 Days of 76 Museum
(Deadwood, SD): deadwoodhistory.com
Billy the Kid Museum
(Hico, TX): billythekidmuseumhico.com
Gonzales County Jail Museum
(Gonzales, TX): gonzalestexas.com
West of the Pecos Museum
(Pecos, TX): westofthepecosmuseum.org
Buffalo Bill Center of the West
(Cody, WY): centerofthewest.com
Campbell County Rockpile Museum 
(Gillette, WY): campbellcountywy.gov
Meeteetse Museums
(Meeteetse, WY): meeteetsemuseums.org
National Historic Trails Interpretive Center
(Casper, WY): nhtcf.org 
Cowboys, Indians, Lawmen, Mountain Men and Outlaws
Gunfighter Hall of Fame Museum
(Tombstone, AZ): Guns, knives, photos and other memorabilia of some well-known gunfighters are the core of this museum experience. tombstoneweb.com
Southern Ute Cultural Center and Museum 
(Ignacio, CO): Tucked down in southwestern Colorado on the Southern Ute Reservation, this cultural center and museum is a rare gem. Tribal members tell their stories, and you'll see material culture items from tipis to moccasins. southernutemuseum.org
Dalton Defender and Coffeyville History Museum 
(Coffeyville, KS): Learn the stories about how this town put up a strong defense when the Daltons rode into town expecting to make another successful raid and robbery. coffeyville.com
Jesse James Farm & Museum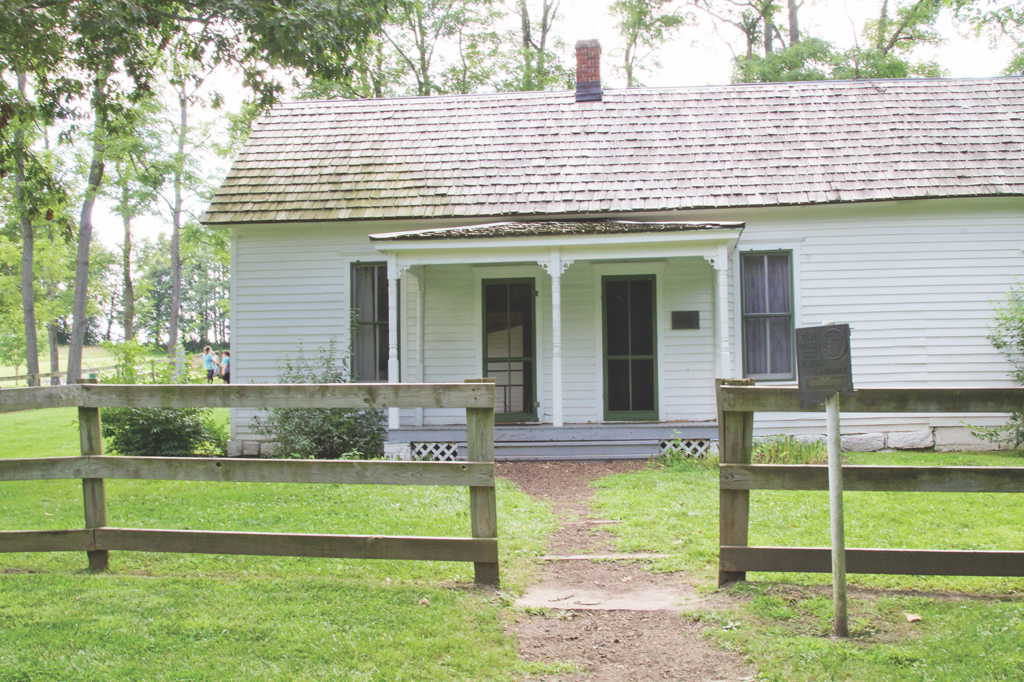 (Kearney, MO): Learn about the James family at this farm where they once lived. jessejames.org
Chiricahua Desert Museum/Apache Museum 
(Rodeo, NM): See the material items of the Mimbres, Apache and Casas Grande tribes or living exhibits including more than 30 species of rattlesnakes. chiricahuadesertmuseum.com
North Dakota Cowboy Hall of Fame and Center of Western Heritage and Cultures. 
(Medora, ND): There are a lot of good reasons to visit Medora and learning about the men and women in the North Dakota Cowboy Hall of Fame is right up there at the top of the list this year. The center features the history of American Indians, ranching and rodeo. northdakotacowboy.org
Ben Johnson Cowboy Museum
(Pawhuska, OK): This ever-expanding museum highlights the life of Ben Johnson with rodeo and film exhibits. If you run into owner Cody, you'll hear many of the stories. benjohnsoncowboymuseum.com
Pawnee Bill Ranch & Museum
(Ponca, OK): See the 14-room mansion of Gordon W. "Pawnee Bill" and Mary Lillie at the ranch that was once the showplace of the Wild West Show entertainer. The ranch still has longhorn cattle, horses and bison. okhistory.org
Kwahadi Museum of the American Indian 
(Amarillo, TX): Painted buffalo hides, art and Comanche clothing are among the exhibits. kwahadi.com
Museum of the Mountain Man
(Pinedale, WY): A replica of the American Horse tipi dominates the main exhibit gallery, but you will also see mountain man gear and Jim Bridger's rifle here. For an off-site treat, visit the Sommers Homestead outside of town to learn more about ranch culture in the Upper Green River Valley. museumofthemountainman.org
Wyoming Territorial Prison
(Laramie, WY): Butch Cassidy spent a couple years behind the bars of this prison, a fact that all Wyoming school children learn when they take a tour. The grounds also have a variety of replica and real territorial-era buildings. wyoparks.wyo.gov
Favorite Western Regional Art Museums
Legacy Gallery, Scottsdale, AZ:
While Brad and Jinger Richardson's gallery has shown works by legends like Joseph H. Sharp, Olaf Wieghorst, Remington and Russell, the Legacy consistently proves that Western art remains inventive and relevant by showing the works of many of today's all-star painters and sculptors. legacygallery.com
Phippen Museum, Prescott, AZ:
The Phippen honored Southwestern women artists, circa 1900-1950, with "Unbridled Spirit: Pioneering Women in Art," which closed in June, while Al Glann's inventive wood and metal sculptures are on view through October 29. phippenartmuseum.org
Tucson Museum of Art, Tucson, AZ
"More Than: Expanding Artist Identities from the American West" closed in March, and "Arizona Biennial 2023," a museum staple since 1948 for emerging Arizona artists, closes October 1. And the permanent collections always make this Tucson gem relevant. tucsonmuseumofart.org
Autry Museum of the American West, Los Angeles, CA
What could top the Autry's ode to silent movies, "The Silent West," which closed its 18-month run this February? "Imagined Wests," which illustrates the myriad ways of telling Western stories, opened in June, and "Sherman Indian School: 100+ Years of Education and Resilience," debuted in July. theautry.org
Crocker Art Museum, Sacramento, CA
Its collection spans the globe—Asia, Europe, Africa and more—but the Crocker houses an extraordinary collection of American Indian ceramics while Californians, history buffs and art lovers can spend hours in the permanent Peter T. Pope Early California Collection. crockerart.org
Olaf Wieghorst Museum, El Cajon, CA
Olaf Wieghorst lived the American dream. He left his native Denmark for America—getting here in 1918 by jumping ship in New York, joining the Army, cowboying, then teaching himself to paint. Admiring his artwork and touring his 1947-1958 home never grows old. wieghorstmuseum.org
A.R. Mitchell Museum, Trinidad, CO
The focus is on the celebrated homegrown artist who made his mark selling his paintings as cover art during the heyday of Western pulp magazines. But the first-floor Kuehl Gallery of Fine Art curates shows that open the first Friday of each month. armitchellmuseum.com
Joslyn Museum, Omaha, NE
The grand art museum of Omaha, which opened in 1931, remains closed until 2024. But the museum continues its "Joslyn Around Town!" programs across town. Karl Bodmer and Albert Bierstadt can't wait to see their new home. joslyn.org
Frederic Remington Museum, Ogdensburg, NY
The home Frederic Remington's widow moved into after the artist's death in 1909 celebrates its 100th anniversary. It became the Remington Art Memorial in 1923. As if you need a centennial to see some of Remington's sculptures and paintings. fredericremington.org
Rockwell Museum of Western Art, Corning, NY
While you'll find the West in the East even outside of the aforementioned Ogdensburg, you can also see Frederic Remington in this Smithsonian affiliate. Not to mention John Ford Clymer, Nick Eggenhofer, Harry Jackson, Charles Schreyvogel, Maire Watt and Charles M. Russell. rockwellmuseum.org
Briscoe Western Art Museum, San Antonio, TX: You don't have to be an art lover to appreciate the museum's all-encompassing permanent exhibits, but we're excited about "Anouk Masson Krantz: American Cowboys" (September 29-January 22), a display of 100 of the acclaimed photographer's images of cowboys across the contemporary American West. briscoemuseum.org
Kenedy Ranch Museum, Sarita, TX
Captain Mifflin Kenedy was a legendary Texas rancher, and so was his granddaughter, Sarita Kenedy East. The museum (once the Kenedy Pasture Company building) tells three generations' worth of Kenedy/South Texas history, including murals and life-size sculptures. kenedy.org
Sid Richardson Museum, Fort Worth, TX
After celebrating its 40th anniversary last year, the downtown museum showcases the great cowboy artist with "Charles M. Russell: Storyteller Across Media" (running through April). Russell's wax/mixed-media self-portrait sculpture (loaned from the Amon Carter Museum of American Art) is must-see. sidrichardsonmuseum.org
Georgia O'Keeffe Museum, Santa Fe, NM
From the eminent painter's furniture and books to her clothing, photographs and more, "Georgia O'Keeffe: Making a Life," which continues through March 27, 2024, shows how O'Keeffe "curated" her own life. okeeffeuseum.org
New Mexico Museum of Art, Santa Fe, NM
The museum on the historic plaza expands to City Different's Railroad District when Vladem Contemporary holds its grand opening September 23. For those who prefer the not-too-distant past, "Selections from the 20th Century Collection" shows in the Plaza building through December 31. nmartmuseum.org
The Brinton Museum, Big Horn, WY
It's hard to find a lovelier setting than at this ranch in the Bighorn Mountains. This year's second invitational print competition, juried
by master printer Jim Jereb of Laramie, runs October 21-December 23. thebrintonmuseum.org