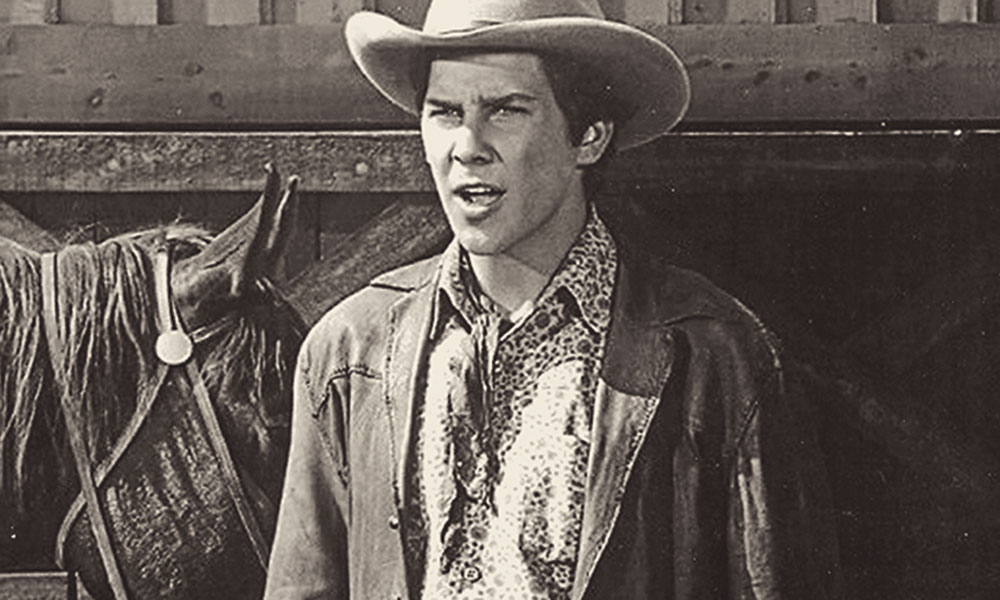 Despite 183 acting credits, two Emmy  nominations and no signs of slowing down, the suave and funny actor Tim Matheson will be forever remembered as Otter the ladies man in 1978's Animal House.  Yet he already occupied a unique position in television: when a Western series needed new blood, Matheson was the transfusion.
"Either that," he concedes modestly, "or you can blame me for killing the Western. I was on The Virginian the last year. And then went into Bonanza [the last year].
"Then Kurt Russell and I did The Quest; it was sort of the last [TV] Western. That era was over, and I was happy to have been a part of it."
Matheson grew up loving Westerns: "Davy Crockett, The Rifleman, Jim Bowie, Wanted: Dead or Alive. One of my all-time favorites was Have Gun, Will Travel."
He had knowledge of horses because, in Burbank, California, "I used to work in the kennels and get free riding lessons," he says.
After getting his first acting job when he was in eighth grade, Matheson broke into Westerns via a cop show. "I got a guest-starring role in an episode of Adam-12. I played a young Southern boy who was high on LSD and stole a horse because he was going to ride back to Texas. I think I did a credible Southern accent.
"All of a sudden, I got a call saying that they would like me as a regular on The Virginian. I had not met anybody, had no audition. They liked what I did.
"I enjoyed working with James Drury, a gentleman and a cut-up. Always hiding in the catwalks above the sets and dropping water balloons on unsuspecting crew members…. I got to work with Tim Holt! He was in an episode, as was Joan Crawford."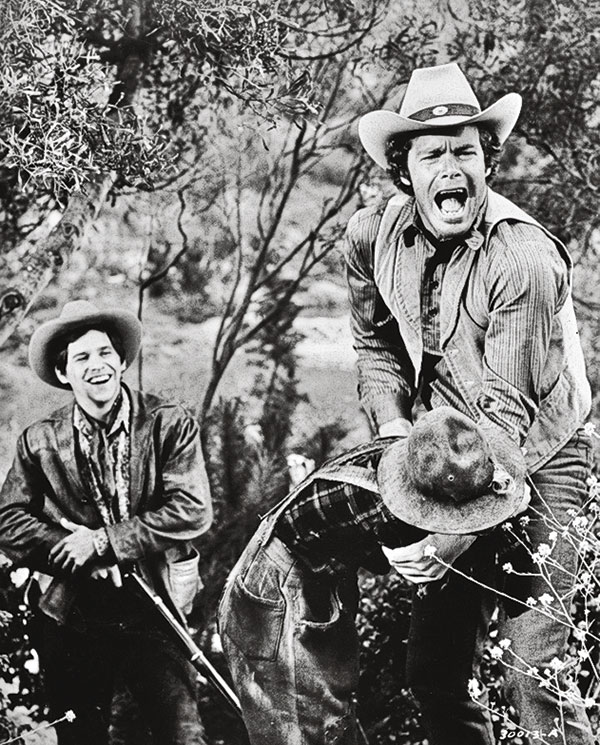 Doug McClure's restlessness paid off for Matheson: "He had contract problems; he was grossly underpaid. So if he didn't want to show up, he'd say, 'Let the kid play my part,' and they'd rewrite it for me."
Matheson had made his mark just in time. "We finished shooting the season, and I literally read in the trades that I was no longer in the show," he says.
Still, Universal proved a great experience for Matheson. "I guest-starred in every series [that studio] did. I studied acting, took fencing, took Shakespeare, took voice, took movement. I did my version of the Royal Academy of Dramatic Art. In the fourth year of my contract, Universal loaned me out to Bonanza."
Bonanza needed help in 1972. Not only had Dan "Hoss" Blocker suddenly died; the show's ratings had fallen and Chevrolet had dropped its sponsorship. Matheson, who played a prison parolee who Pa (Lorne Greene) takes in, got off to a rough start. "I got into a jam with Michael Landon before I'd even started on the show," he says.
TV Guide quoted Matheson as saying, "I don't think either Gunsmoke or Bonanza can last much longer; their formats are outdated, new concepts are coming up to take their place."
"Not the wisest thing to say as a new actor on a show," Matheson admits ruefully. "He finally forgave me, but those were the kinds of things I learned from doing Westerns; how to comport yourself on a set. When you keep your mouth shut. I must say I learned a lot."
"Michael was great. He wrote 'em, he directed 'em, and he acted in 'em, and he handled it all with tremendous ease. I thought he was underrated. He knew how to shoot a Western, and they were beautiful shots and beautifully composed."
After Bonanza came The Quest, a TV take on 1956's The Searchers, with Matheson and Kurt Russell as brothers searching for their sister, a hostage held by Cheyennes. Handsomely produced in Arizona in 1976, the movie and its 15 episodes are among the best Western television nobody watched. Today, you can catch it on YouTube.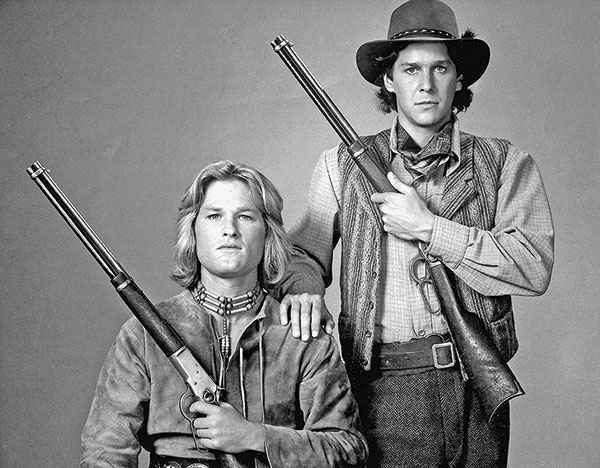 "When we started doing the series, Kurt took me aside one day. He asked, 'Mind if I say something?  I think you work too hard. Doing 14-hour days, and we're in every scene. Just take it easy during rehearsal and save it for when the camera rolls. Otherwise you'll burn yourself out, and you won't have the energy to get through this.' 
"He was absolutely right. He's also one of the most fun guys to be around," Matheson says, adding, "We got to be good pals, and still are."
Then came Animal House, a comedy hit in which he starred as one of the frat brother misfits. He's acted a variety of roles since, including the one that earned him Emmy nods, Vice President John Hoynes, on NBC's critically acclaimed West Wing series.
Would Matheson act in another Western? "Absolutely. My fondness and love of the Western, I think I learned it from Landon. It was a sense of family. It was hanging out with those wranglers," he says.
"It was good for a kid who didn't have a dad. I grew up surrounded by women, who were lovely, but it was good for me that I was surrounded by these crazy, fun, carefree people. They knew how to ride, how to shoot, how to be a cowboy. They knew how to be a man in that way, and it was a good time for me to have that in my life."
Henry C. Parke is a screenwriter based in Los Angeles, California, who blogs about Western movies, TV, radio and print news: HenrysWesternRoundup.Blogspot.com.