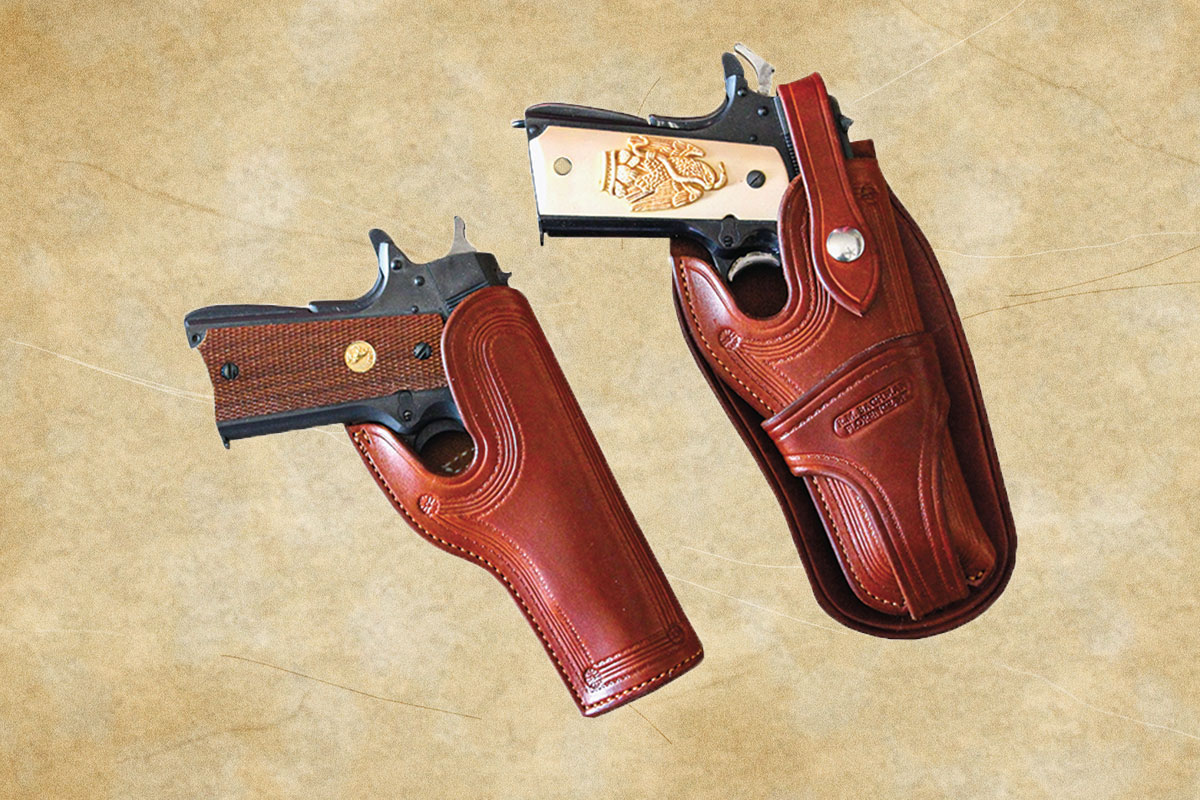 Although we don't generally think of the 1911 semi-auto pistol as a Western firearm, it certainly saw lots of use out West in the first decades of the 20th century. Western film fans may recall its colorful use in such horse operas as The Wild Bunch, The Professionals, They Came to Cordura and, more recently, in the AMC series, The Son. These action-packed films depicted the adventurous times along the U.S.-Mexican border in the early 1900s. Here are some examples of historically accurate, replica 1911 frontier-style handcrafted holster rigs by outstanding artisans I've personally dealt with.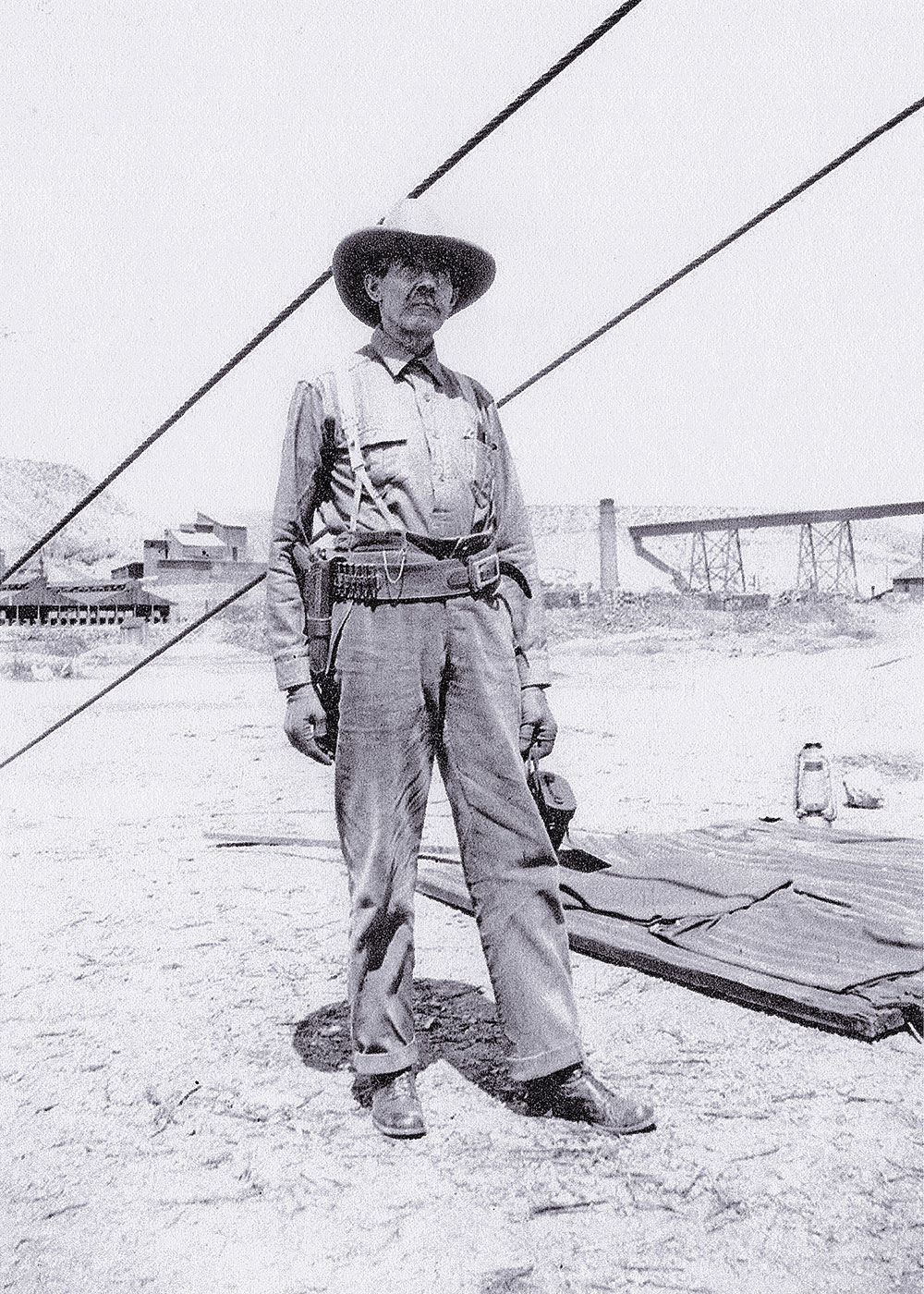 EL PASO SADDLERY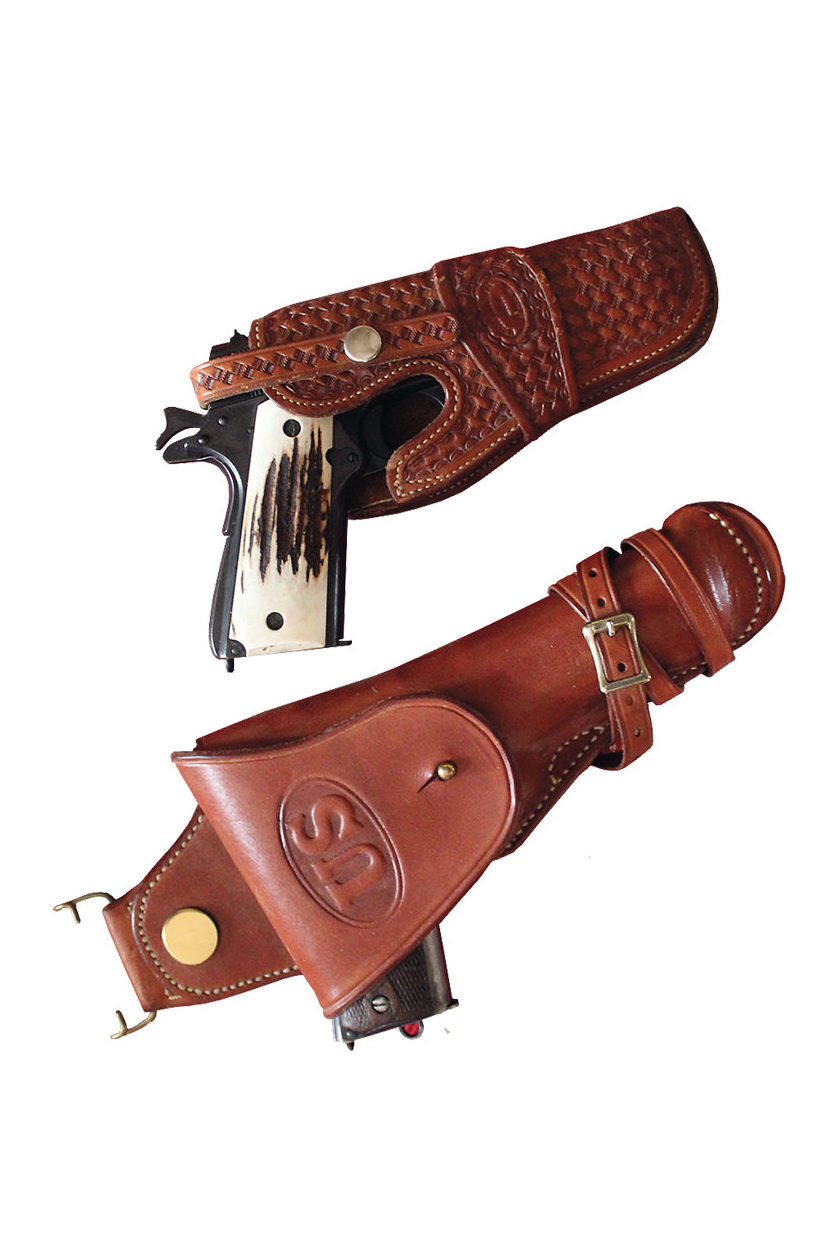 Since the 1911 was originally designed as a martial sidearm, let's look at El Paso Saddlery's military 1911 holsters. Its 1911 Model is a spitting image reproduction of the U.S. Cavalry's Model 1912 mounted holster, the government-issue type used by horse cavalrymen in the first years of the 1911 auto's production—most notably during Pershing's 1916 "Punitive Expedition" into Mexico. El Paso also produces a 191l Hanger, which allows this holster to be worn with a standard leather belt, along with a leather officer's-style 1911 magazine pouch.
If you want a 1911 rig that looks more like those packed by the Texas Rangers of the early 1900s, then El Paso's 1930 Austin holster could just suit your pistol. This classic design marks the transition from frontier loop holsters to modern holster designs. Handmade with a full back flap, this fully suede-lined holster also sports a hand-stitched contoured loop that secures the scabbard to the back flap.
WESTERN STAR LEATHER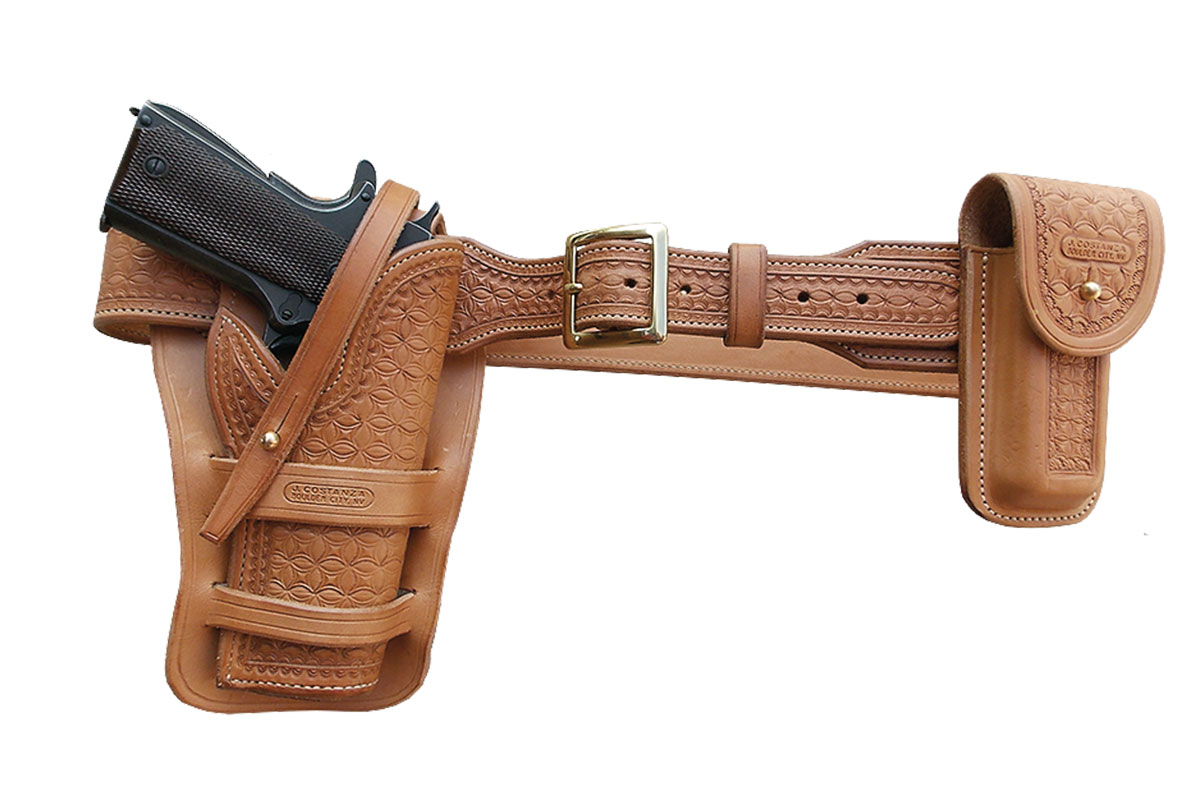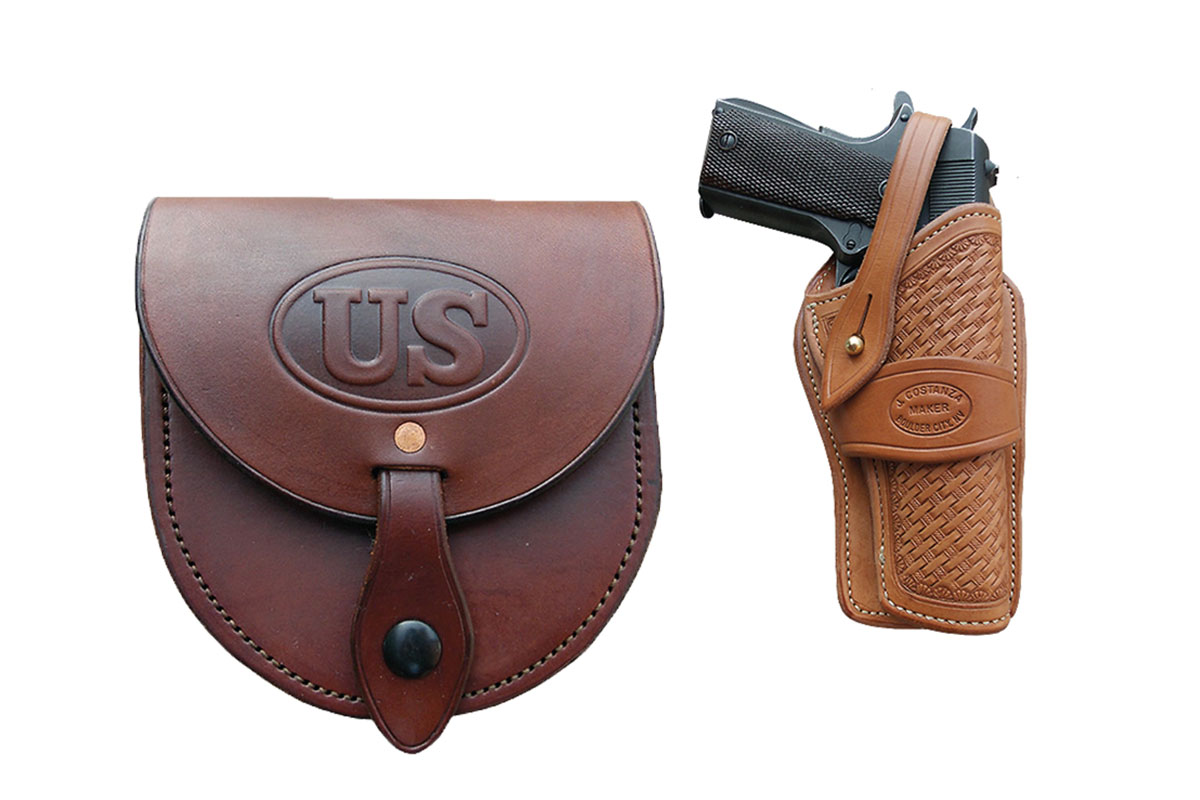 Having been a lifelong history and firearms enthusiast, Western Star Leather's  owner and craftsman John Costanza knows the right look for his authentic rigs. He's been handcrafting gunleather, saddlery and other gear since 1983, and has produced beautiful leather goods for serious shooters, as well as specialty items for customers like the 2013
film, The Lone Ranger, a unique presentation guitar strap for singer Garth Brooks, and historic gunleather for the Wyoming State Museum in Laramie. Among Costanza's early-style 1911 offerings are his double-loop Border 1911 Holster; a Border 1911 Rig holster, belt and single magazine pouch; the "Brownsville" double-loop holster; and a 1911 Socorro, a single-looped affair. Western Star Leather's rigs look like they're right out of the 19-teens, and every rig is handmade.
OLD WEST REPRODUCTIONS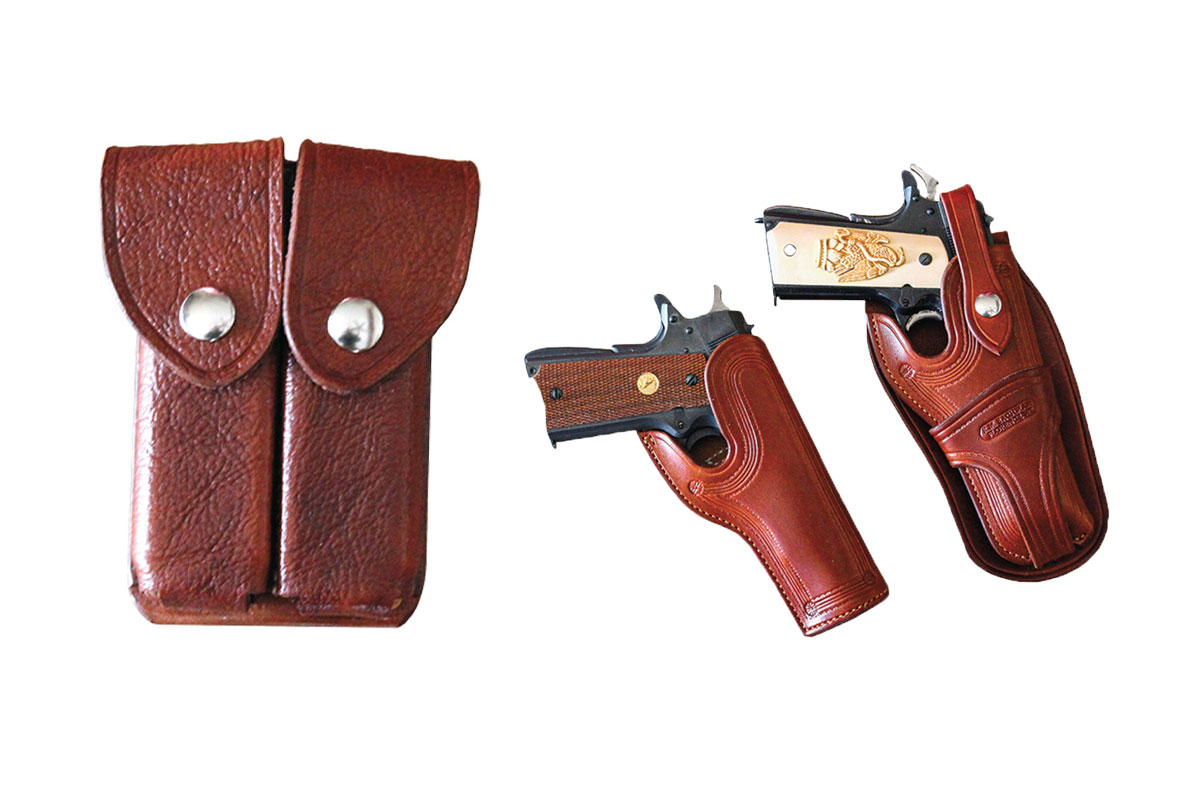 Old West Reproductions specializes in authentic frontier-era replica gunleather. Recognizing the interest many gunners have for the 1911, owner and craftsman Rick Bachman has included several rigs for this semi-auto. In particular, Rick's Border Patrol and 1911 Jock Strap models are reminiscent of early 1900s Western-style holsters. The Border Patrol is constructed along the lines of the Slim Jim holsters of the percussion-revolver era in the mid-19th century, following the shorter, stubbier pattern of the 1911 auto pistol. The 1911 Jock Strap rig replicates original holsters of this later period design, but adapt to fit the 1911 pistol. Old West Reproductions offers other more modern designs as well, however the two mentioned here are perfect for that "Viva la Revolucion" look.
To find that period-authentic 1911 gun rig, give any of these top-notch outfits a try. I'm sure you won't be disappointed with their museum-quality handwork.
STARLINE BRASS CASES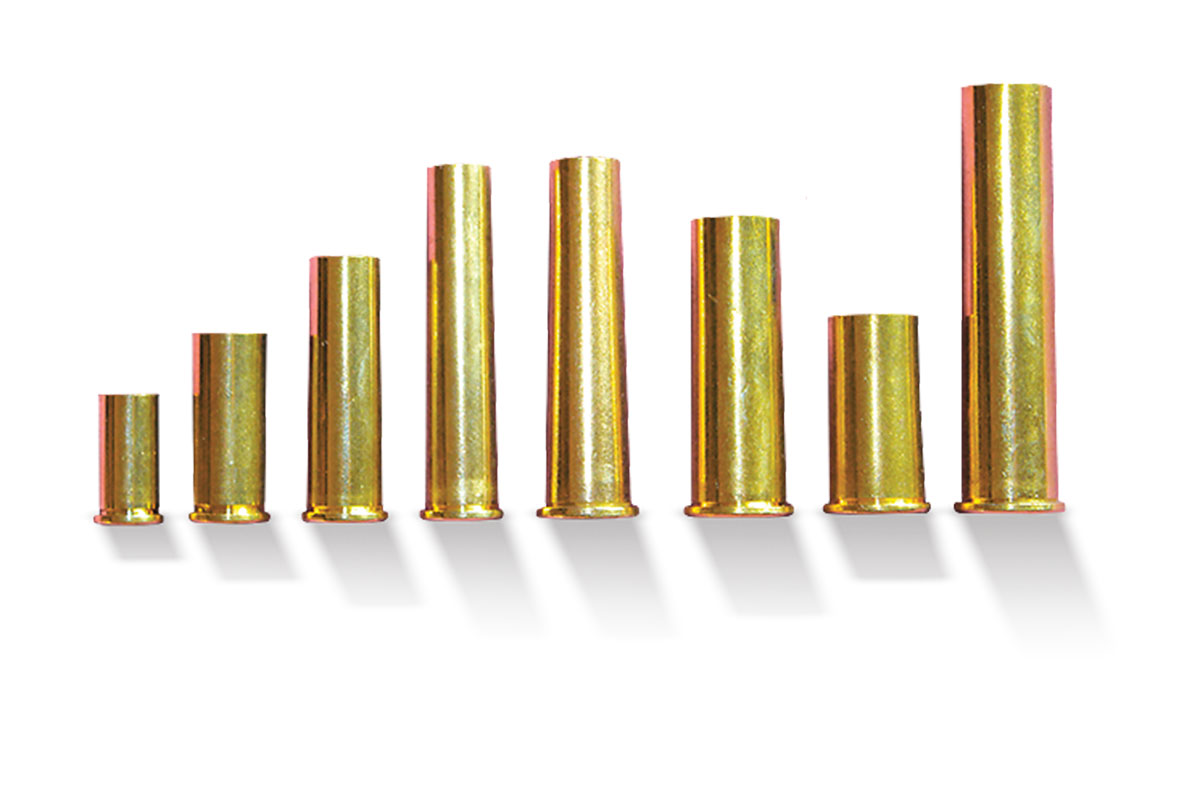 Reloaders know the importance of quality brass, and Starline has been producing the highest quality unprimed brass cases since 1976. Focusing on quality not quantity, Starline is the official brass supplier of the Cowboy Mounted Shooting Association (CMSA), Single Action Shooting Society (SASS), United States Practical Shooting Association (USPSA), International Defensive Pistol Association (IDPA) and is the choice of commercial ammunition producers including Black Hills Ammunition, Ten-X Ammunition, HSM Ammunition and others. With over 120 different vintage and modern rifle and handgun calibers offered, Starline includes cowboy brass for .32-20, .38 Long Colt, .38-40, .44 Long Colt, .44-40, .44 Russian, .45 Schofield, .45 Colt, .38-55, .40-65, .45-70, .45-90, .50-70, .50-90, .50-110, .56-50 Spencer, 5-IN-1 Blank cases and several more, and Starline sells factory-direct to your door.
Phil Spangenberger has written for Guns & Ammo, appears on the History Channel and other documentary networks, produces Wild West shows, is a Hollywood gun coach and character actor, and is True West's Firearms Editor.