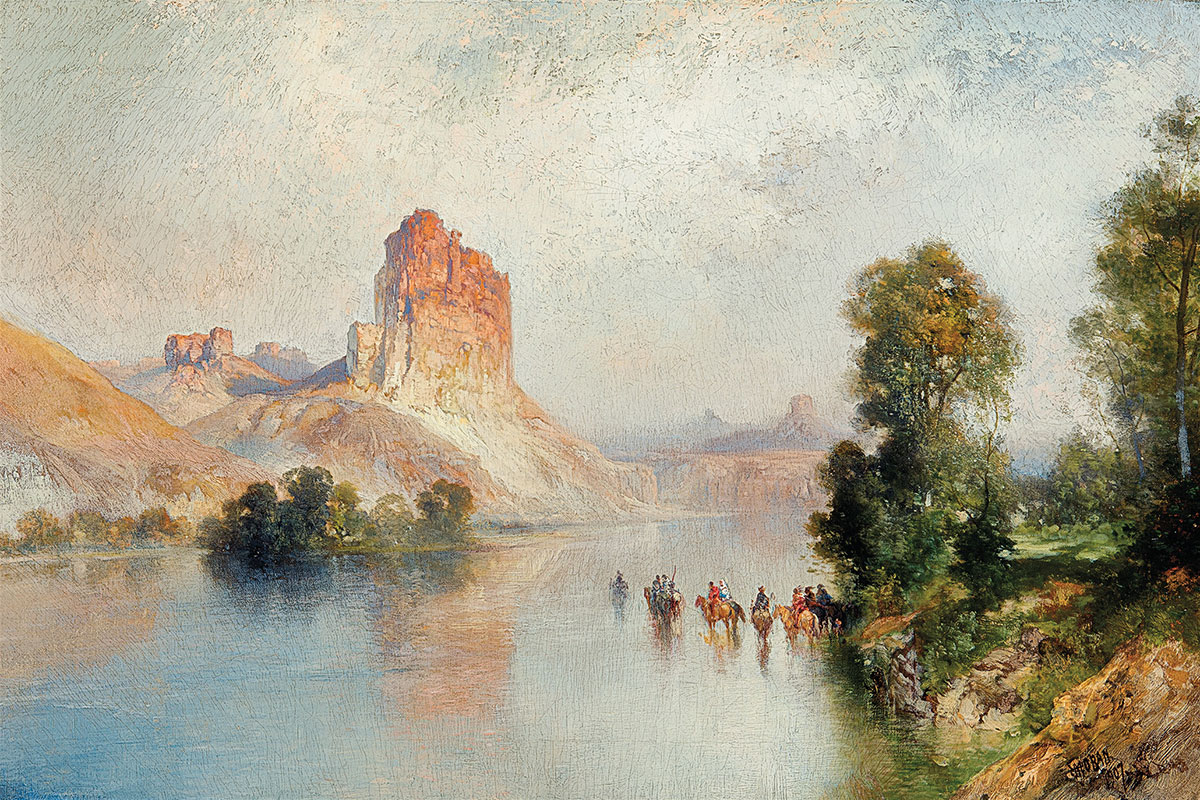 On the morning of April 6, 2019, the 15th Annual Scottsdale Art Auction opened to a capacity crowd of 500 passionate bidders and audience members. Hosted by a consortium of many leading American art dealers, this yearly event attracts considerable national and international attention. The 346 lots ranged from affordable pieces for a beginner collector to works sought by the most discriminating collectors and institutions. At the end of two sessions, the auction brought an impressive $13.2 million-dollar total, which included the 17 percent buyer's premium. Only six percent of the lots remained unsold, including Lot 231, Frederic Remington's bronze The Rattlesnake.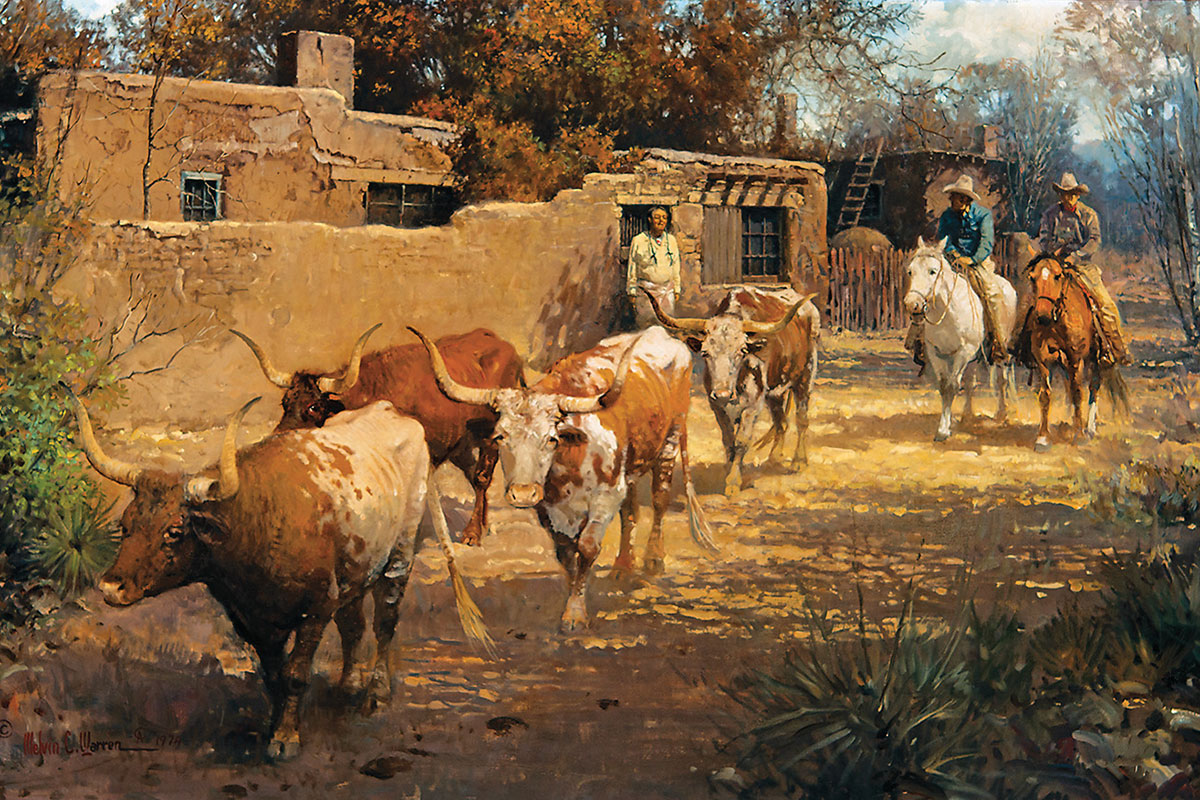 This is not to say that sculpture went unnoticed. For instance, several other Remington bronzes were purchased, albeit most brought less than their low estimate. In contrast, living artist Dan Ostermiller's Indigo's Dream sold for an impressive $39,025 (all prices include buyer's premium), while Henry Shrady's stately Elk Buffalo exceeded its high estimate at $380,250, placing the piece at the top of the sculptures, as well as reaching a new world record. So, too, did Melvin Warren's Remnants of the Herd at $497,250; Logan Hagege's Breaking Through the Storm for $234,000; and the $99,450
paid for Mark Maggiori's Electric Desert.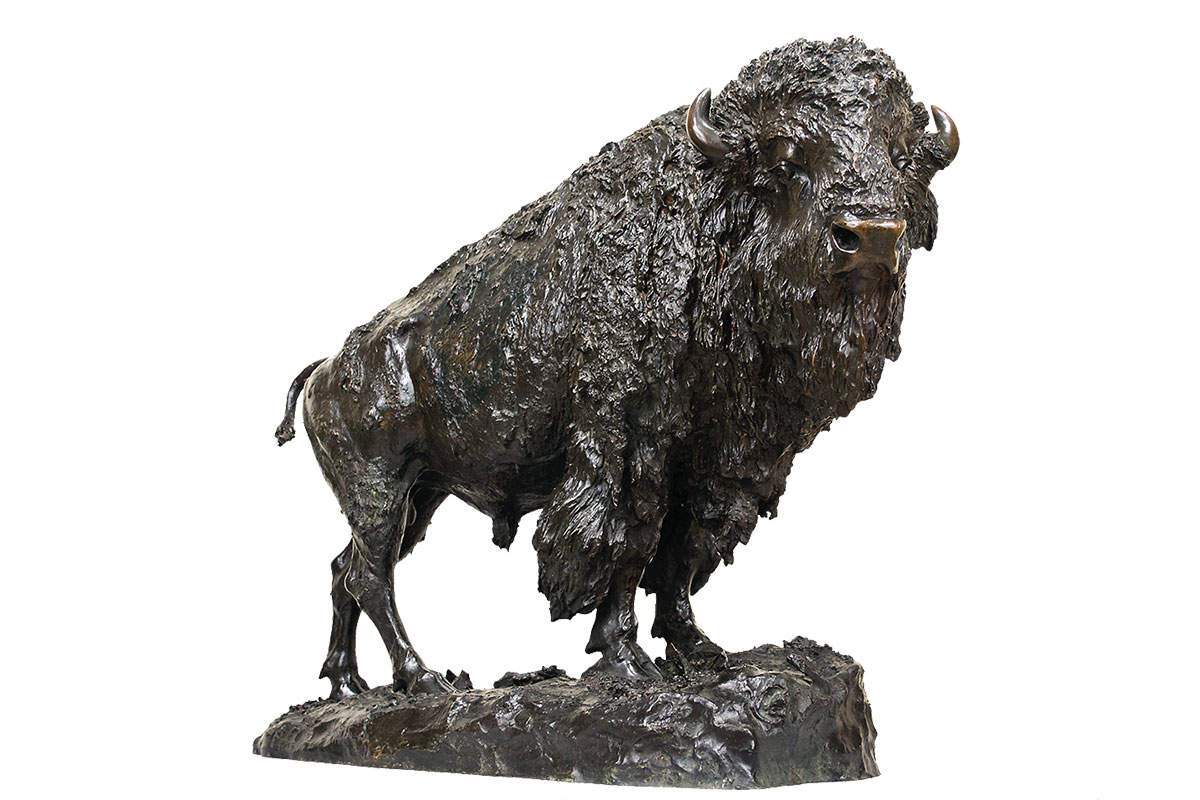 Other significant lots included Frank Tenney Johnson's Smoke of a .45 at $669,000. Further, a half dozen paintings by Martin Grelle totaled $886,350, among which his Offerings of the Wind, a 48-x-60-inch oil, estimated at between $125,000 and $175,000, sold for $438,750. Similarly, a group of five oils by popular still-life painter, Kyle Polzin, brought $342,225, exceeded by a selection of nine paintings and two bronzes by G. Harvey that hammered down for a total of $853,515.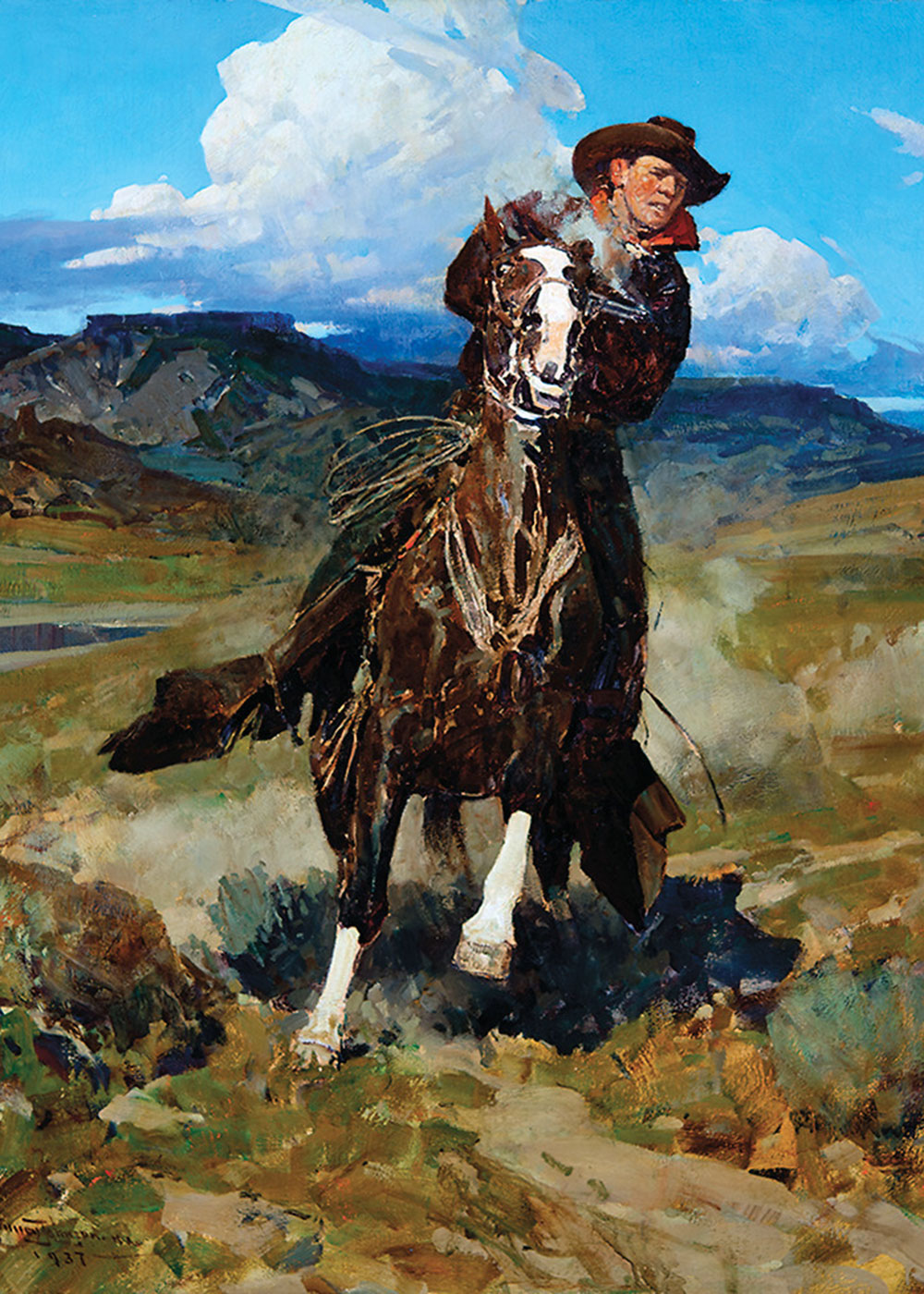 A crowd favorite, the diminutive but dramatic 6-x-9-inch oil by Albert Bierstadt titled Sunset, Salt Lake, estimated at $150,000 to $250,000, went for $315,900. Heading the bill, however, was Thomas Moran's Castle Rock, Green River WY. T. (1907). This magnificent 20-x-30-inch framed oil on canvas sold for $2.75 million!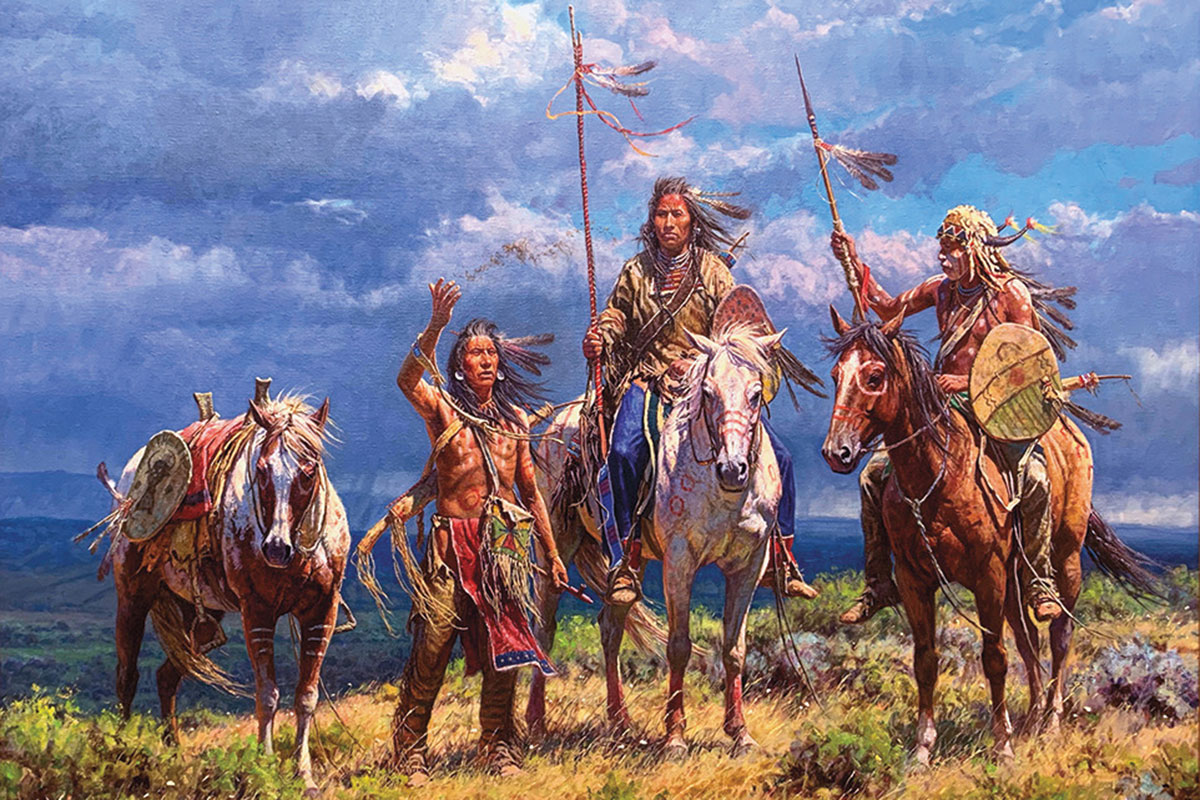 John Langellier's most recent book , "Trapdoor" Springfield, was released last summer by Osprey of London. He currently is completing his next book, Scouting with the Buffalo Soldiers: Lieutenant Powhatan Clarke, Frederic Remington and the Tenth U.S. Cavalry in the West.