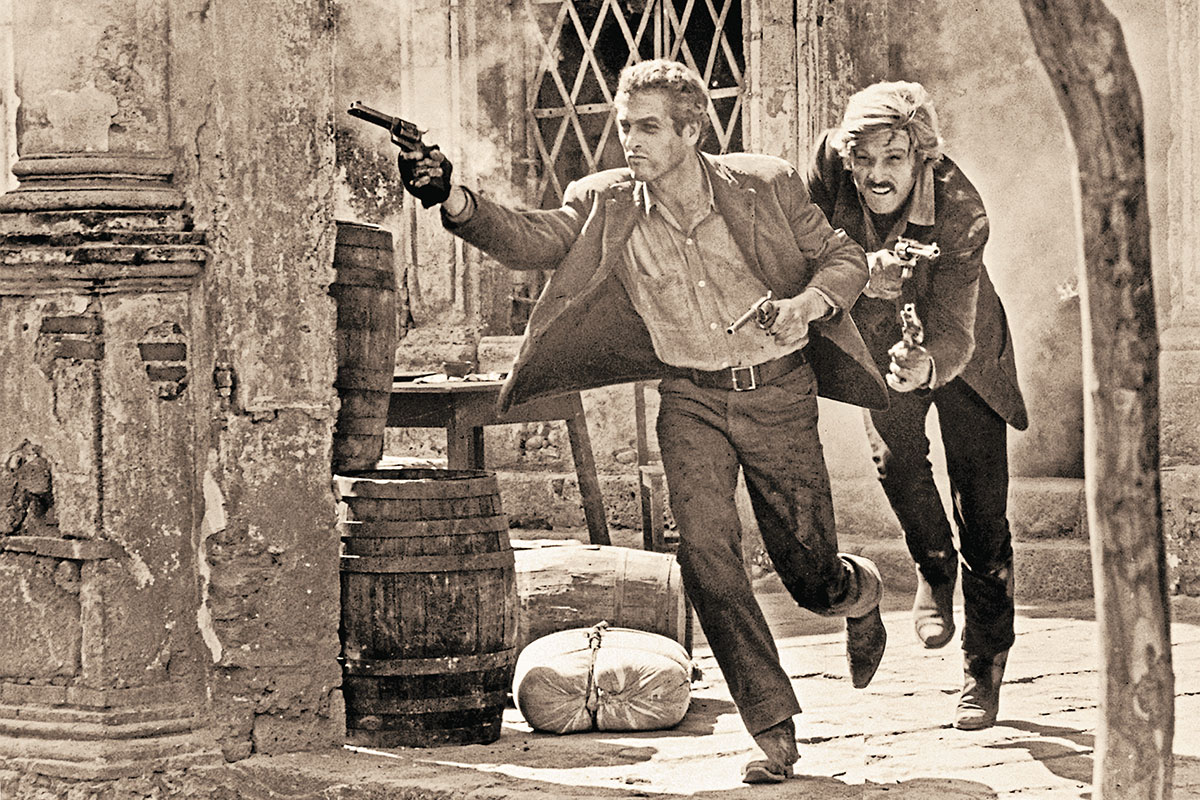 Odds are, you wouldn't be reading this if not for Butch Cassidy and the Sundance Kid—Academy Award winner, 1969's box-office champion and the movie that boosted Butch and Sundance from the middle tier of historical Western outlaws into star billing alongside Billy the Kid and Jesse James.
But just who were these guys?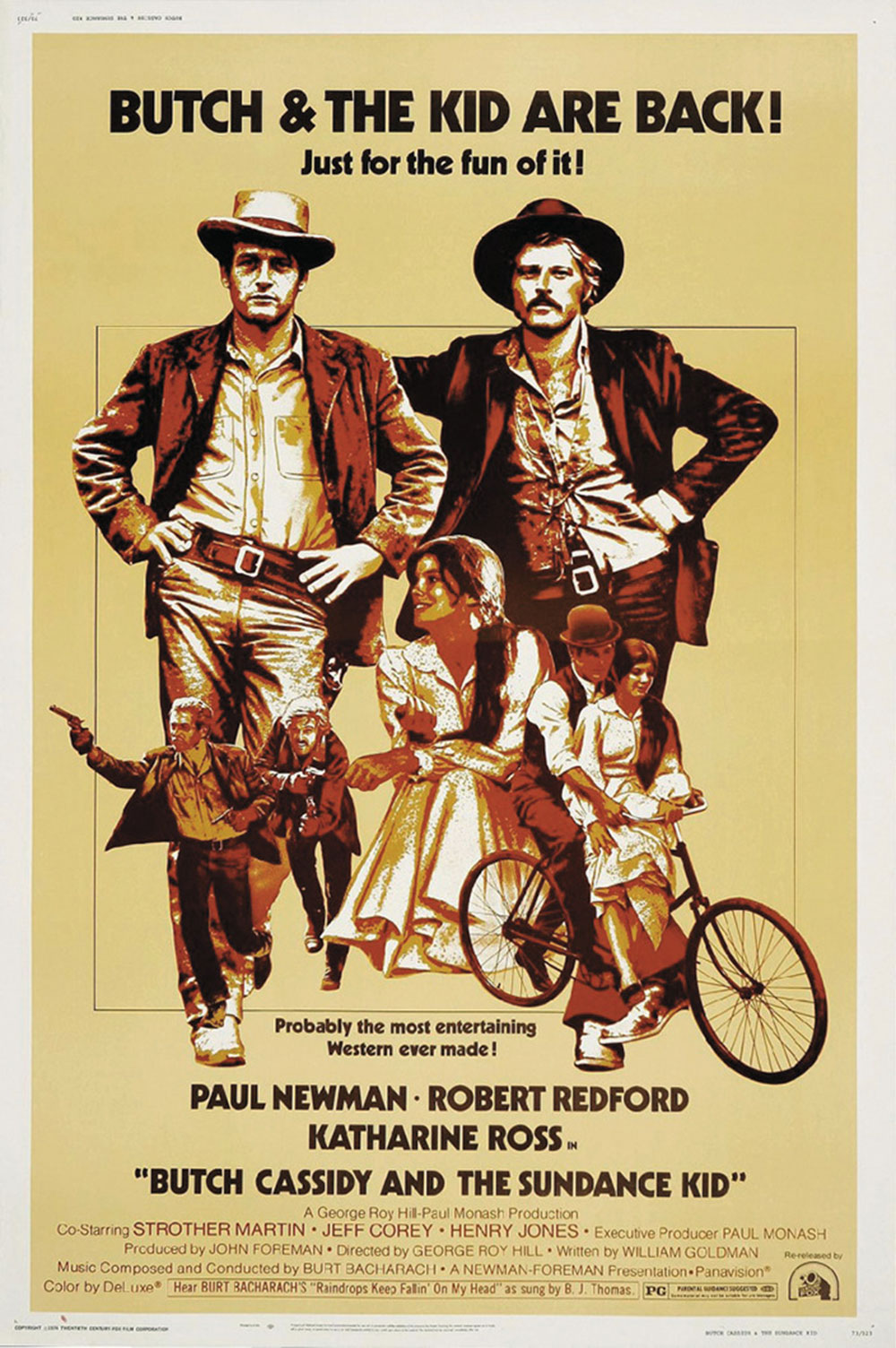 Butch (real name: Robert Leroy Parker) and Sundance (real name: Harry Alonzo Longabaugh) had similar backgrounds. Butch was born in 1866 in Utah, with a devout Mormon mom and a father seldom around. Butch learned to cowboy and rustle before striking out on his own. Sundance was born north of Philadelphia in 1867, with a devout Baptist mom and a father who moved the family around and hired out his young kids. As a teen, Sundance moved to Colorado to help a relative homestead, then cowboyed before the hard winter of 1886-'87 left many cowboys out of work. He wound up in jail (in Sundance, Wyoming, hence his nickname) for stealing a horse. Butch, with help, robbed a bank in Telluride, Colorado, in 1889; Sundance, with help, robbed a train in Malta, Montana, in 1892. After a stay in the Laramie, Wyoming, pen for horse theft, Butch came out in 1896 with no intention of living honestly. Sundance might have intended to go straight but didn't.
They became part of the Hole-in-the-Wall Gang (from their Wyoming hideout), aka Wild Bunch, Train Robbers' Syndicate…. Cool nicknames must have been mandatory: Harvey "Kid Curry" Logan; "Flatnose" George Currie; William "News" Carver; Ben "the Tall Texan" Kilpatrick; Butch; Sundance. "There does not seem to have been any clearly defined leader," historian Leon Claire Metz wrote. They robbed payrolls, trains and banks—and were likely blamed for jobs they didn't do.
Butch earned the reputation as the outfit's brains, but then why was the bunch sometimes called "Kid Curry's Gang?" Most historians call Sundance a gunfighter, but contemporary accounts backing up that claim appear elusive. Logan is remembered as a bloodthirsty killer, although he might have killed just one man—two, if you include himself (trapped by a posse near Parachute, Colorado, in 1904, he shot himself rather than be captured).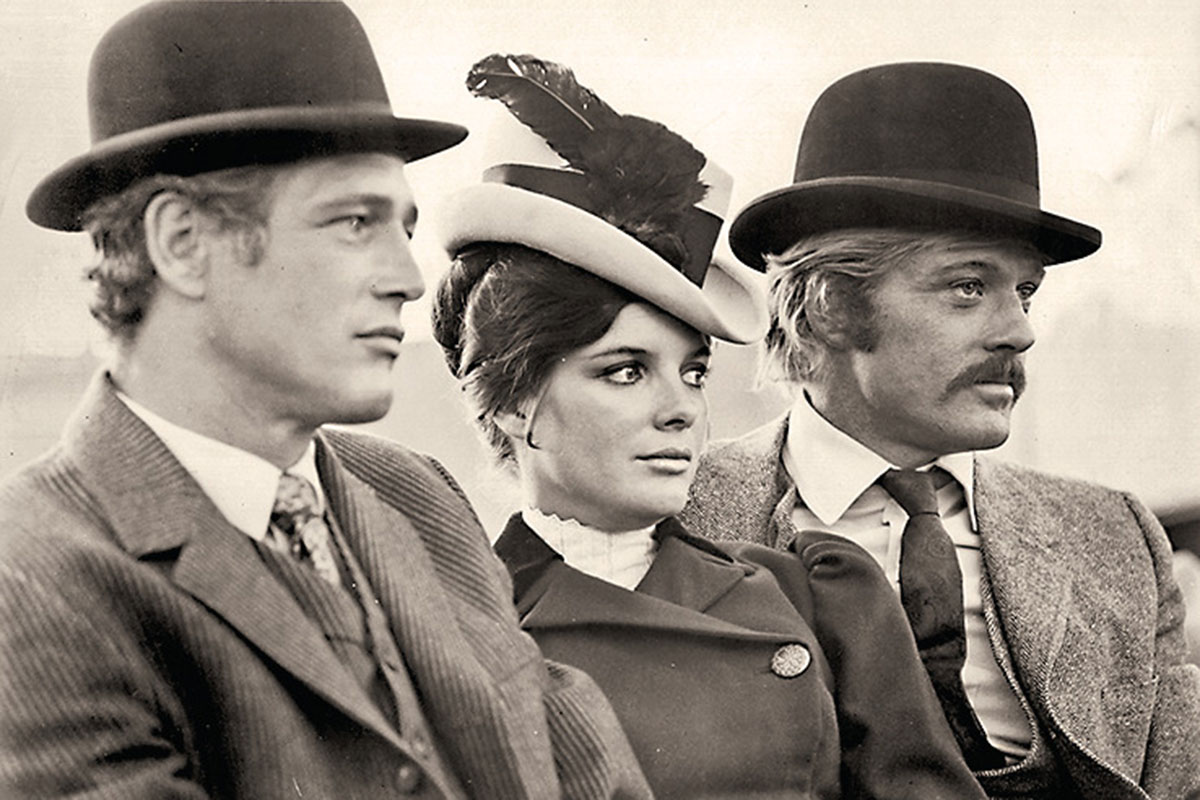 With the law closing in, Butch, Sundance and Etta (or Ethel) Place, Sundance's wife or common-law wife, left for South America in 1901. Etta reportedly returned to America and disappeared from history. Butch and Sundance pulled jobs in Argentina and Bolivia, but were trapped and killed in Bolivia in 1908—unless you believe that one or both lived to return to America.
It's not that Butch, Sundance and Company had been completely forgotten before 1969. Books by Charles Kelly, James D. Horan and others had been published—even if screenwriter William Goldman said he got his research from magazine articles. But the 1969 movie made Butch and Sundance household names. Heck, four years earlier, Butch and Sundance didn't rank high enough to guest star in The Three Stooges' The Outlaws Is Coming!
Does that make Paul Newman Hollywood's best Butch and Robert Redford the best Sundance? Sure, Newman had those dazzling blue eyes, and Redford grew a mustache (he had to fight to keep the mustache, calling it historically correct, over protests from executives, who recalled Darryl F. Zanuck's comment about Gregory Peck's mustache in The Gunfighter (1950): "That facial hair is going to cost me $2 million."
Thom Hatch, author of The Last Outlaws: The Lives and Legends of Butch Cassidy and The Sundance Kid, theorizes that the Wild Bunch (or whatever you call them besides felons) inspired The Great Train Robbery (1903), Hollywood's first Western—though filmed in New Jersey. Makes sense. Some of the Wild Bunch remained active when that short film thrilled Americans. But these movie bad men rob passengers and shoot at a cameraman. Butch always stuck to stealing from express companies and banks, not common folk. To make him more lovable, you see.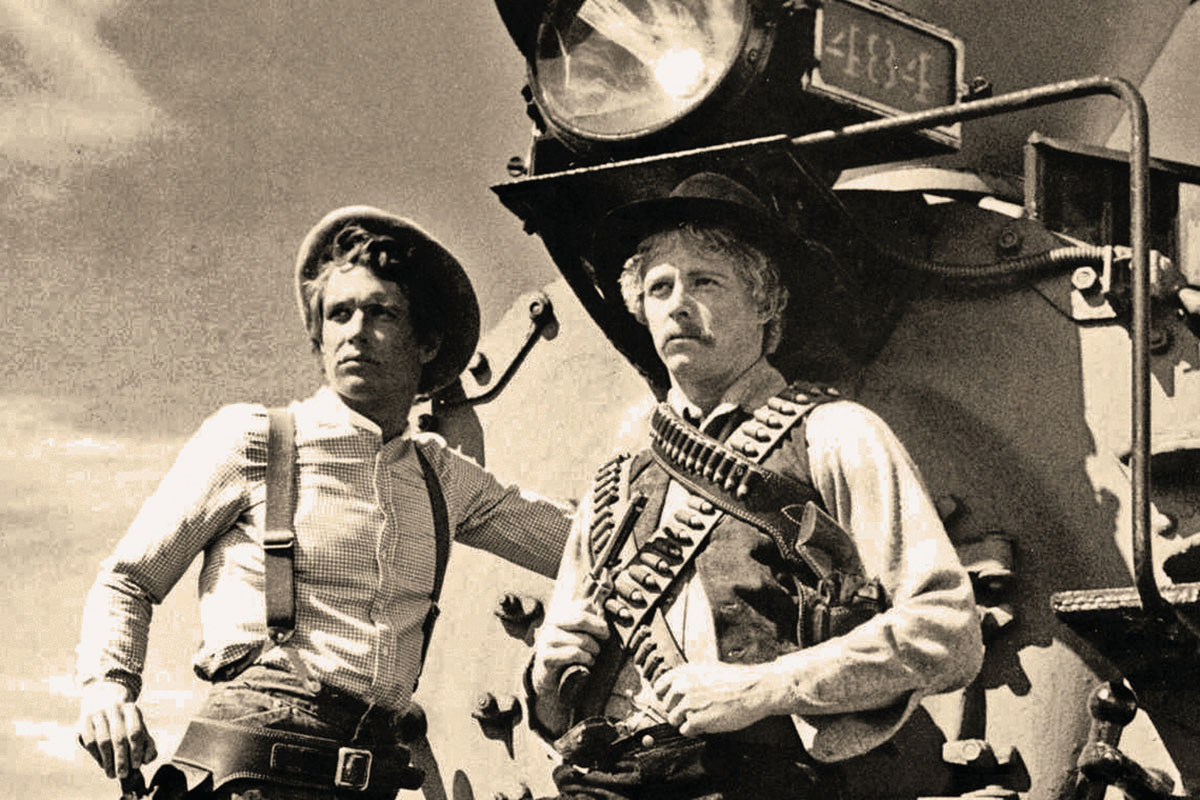 We can eliminate from contention the mundane Butch and Sundance: The Early Days (1979)—Sundance (William Katt), Butch (Tom Berenger), Harvey Logan (John Schuck), Bill Carver (Christopher Lloyd). The Chicago Tribune's Gene Siskel, who didn't really like the original, called the prequel "a weak imitation of something that deserved to work just once."
Gene Evans played a cold-blooded Butch in Wyoming Renegades (1955). Instead of leaving relays of horses to help the gang's getaway, he poisons water holes for pursuing posses. Sundance (William Bishop) is a brute; George Curry (George Keymas) wears an eye-patch (which later worked for John Wayne); while Wild Bunchers Elza Lay, Tom McCarthy, Black Jack Ketchum, Matt Garner and Ben Kilpatrick don't have much to do except shoot, get beat up and/or killed. The town's women help hero Philip Carey defeat the gang at the end. Good twist. Mediocre movie.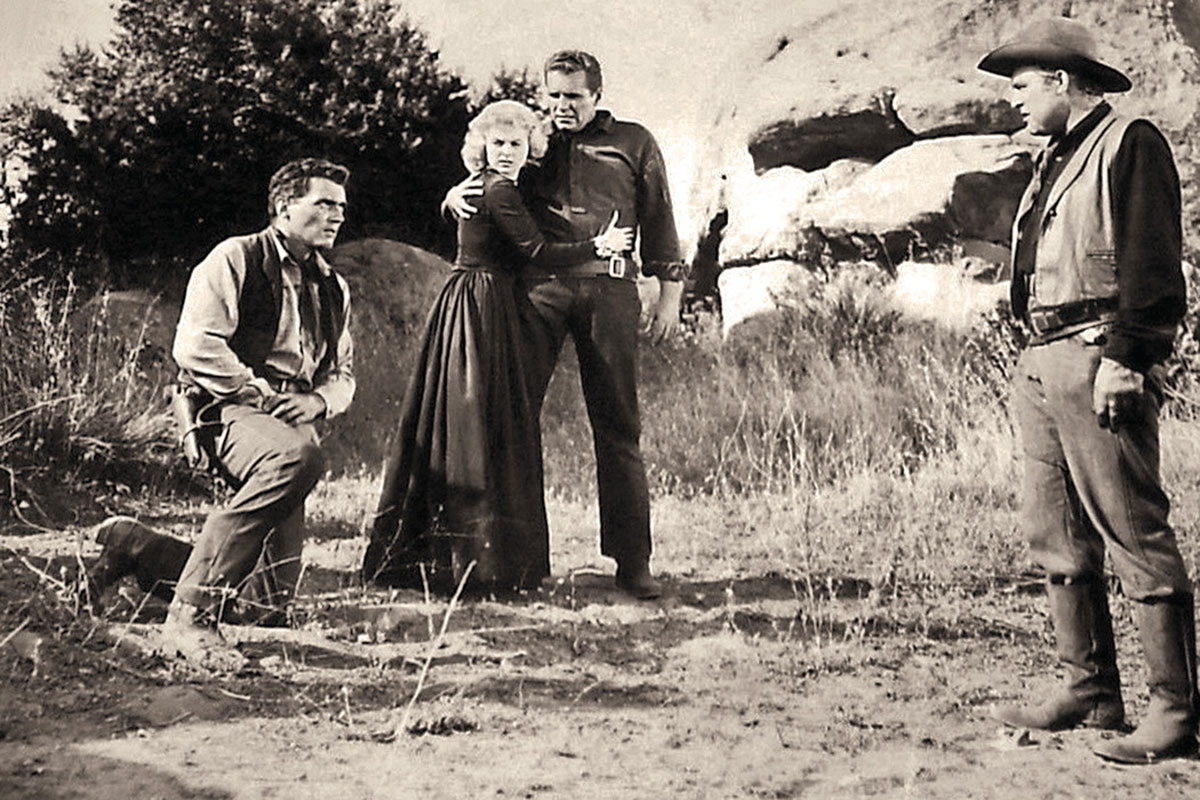 Neville Brand, whose acting range consisted of low-down thug, played Butch twice. In The Three Outlaws (1956), Butch, Sundance (Alan Hale Jr.) and Bill "News" Carver (Robert Christopher) try to enlist in the Spanish-American War, but are recognized; try to rob a train, where the Tall Texan (William Henry) is killed; and flee to Mexico, where the boys are killed in a gun battle. By Hollywood standards, the facts are close: Kilpatrick was killed in a train robbery (in 1912), and Butch and Sundance, according to most evidence, died in a shootout south of the border, albeit in Bolivia, not Mexico.
Brand came back as Butch in Badman's Country (1958), a movie so authentic it pits Pat Garrett (George Montgomery), Wyatt Earp (Buster Crabbe), Bat Masterson (Gregory Walcott) and Buffalo Bill Cody (Malcolm Atterbury) against Butch, Sundance (Russell Johnson), Harvey Logan (Richard Devon) and Blackjack Ketchum (Fred Graham). A good movie to watch if you need to fall asleep.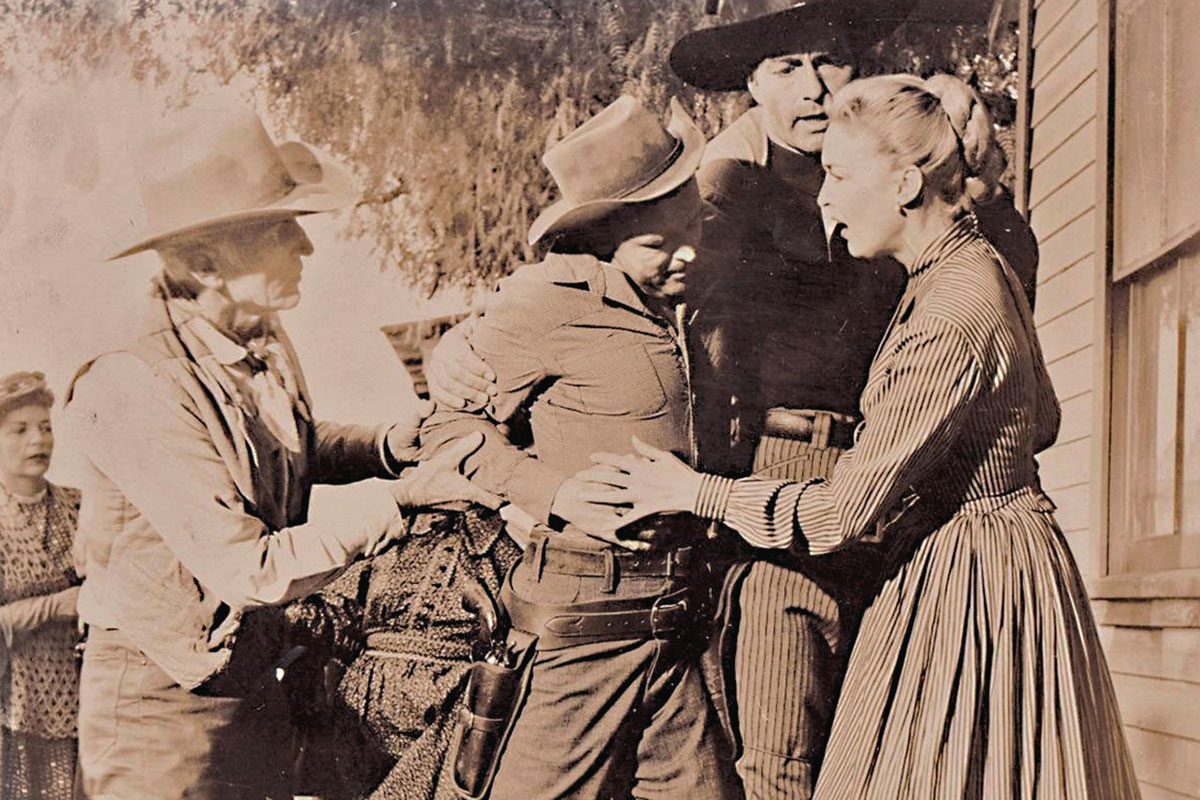 Legendary character actor Arthur Hunnicutt played a worn-out, semi-cowardly Butch in Cat Ballou (1965), but Hunnicutt was much more convincing as (Hollywood's best) Davy Crockett in The Last Command (1955). Besides, Cat Ballou just isn't as funny as Support Your Local Sheriff! (1969) or Callaway Went Thataway (1951).
Picking the best Etta Place is easy. Katharine Ross (in 1969's hit and the 1976 made-for-TV sequel Wanted: The Sundance Woman). She was hot after The Graduate (1967), and True West male readers envy husband/actor Sam Elliott for reasons besides Conagher (1991).
Rest of the Bunch? Timothy Scott as "News" Carver in Butch Cassidy and the Sundance Kid. Scott, who died too young at age 57 in 1995, was a fabulous character actor in mostly Westerns (Wild Times, The Ballad of Gregorio Cortez, Lonesome Dove, Return to Lonesome Dove).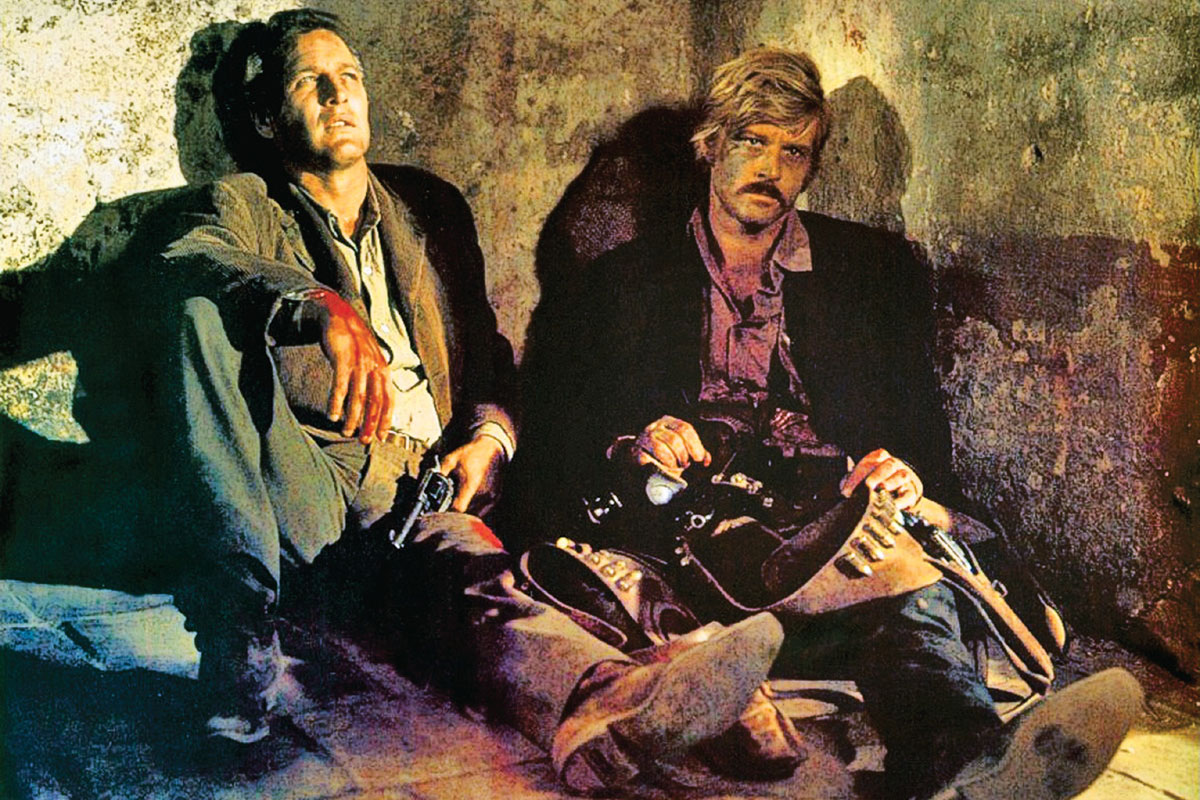 Sundance? Redford, hands-down. When your competition is Gilligan's Island's Skipper and The Professor, it's not like you're going up against a Superposse. Although Robert Ryan—who never gave a bad performance—is dynamite as a cold-blooded Sundance in Return of the Bad Men (1948), a lively Western pitting Randolph Scott against the Youngers, Daltons, Bill Doolin and others. "Obviously," film historian Robert Nott wrote, "historical accuracy was not important to the scenarists of this film."
Newman—who originally wanted to play Sundance—certainly is a solid contender for Butch, but Newman's best performance came in The Verdict (1982), and his best Western was Hombre (1966). The best Butch is Sam Shepard, playing a weary, wiser, haunted Butch in 1927 Bolivia in the slow-moving Blackthorn (2011). Shepard's not cute, but his edge is convincing. Hey, Butch committed armed robberies with firearms and dynamite; he couldn't have been that nice.
The Real Bunch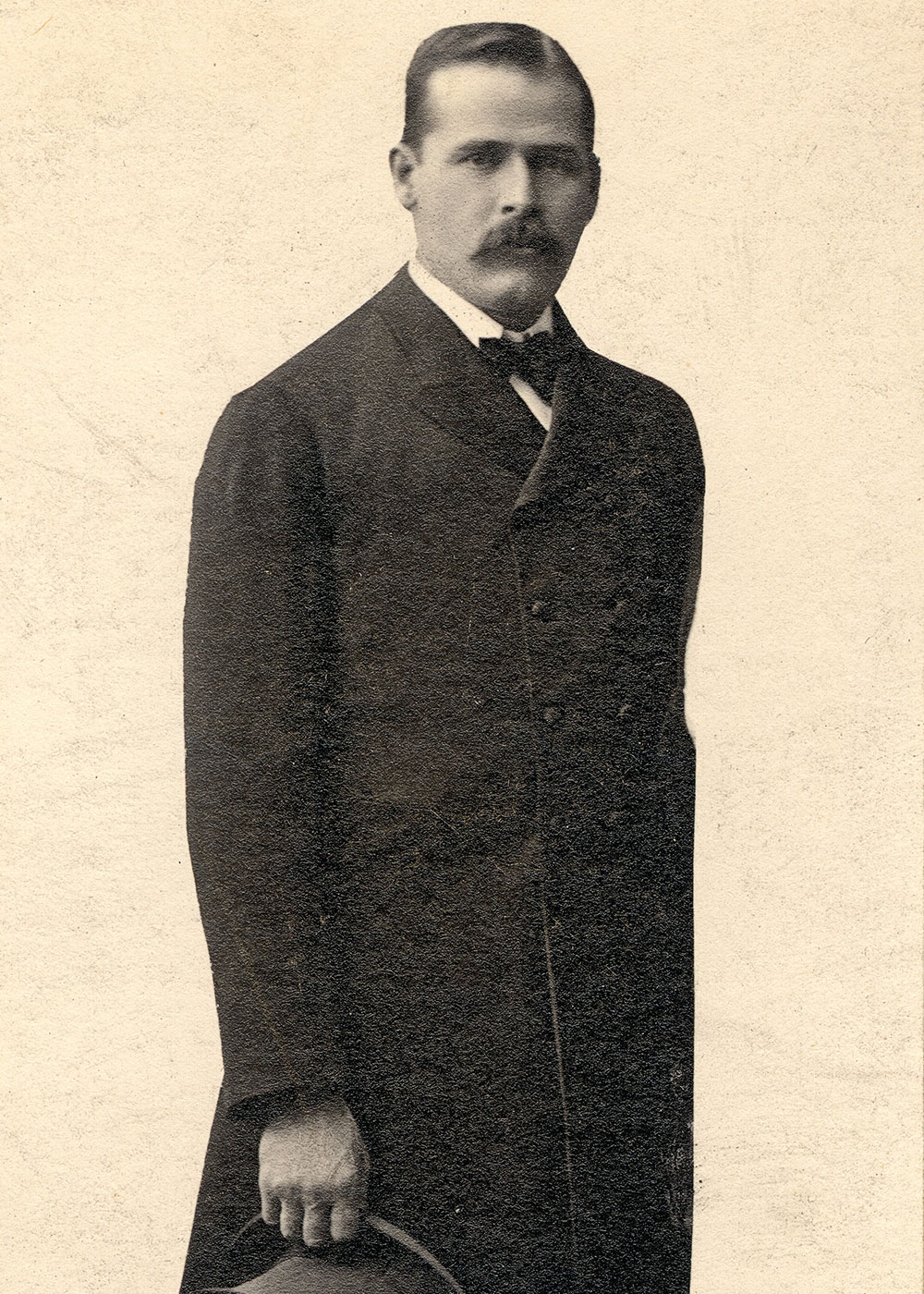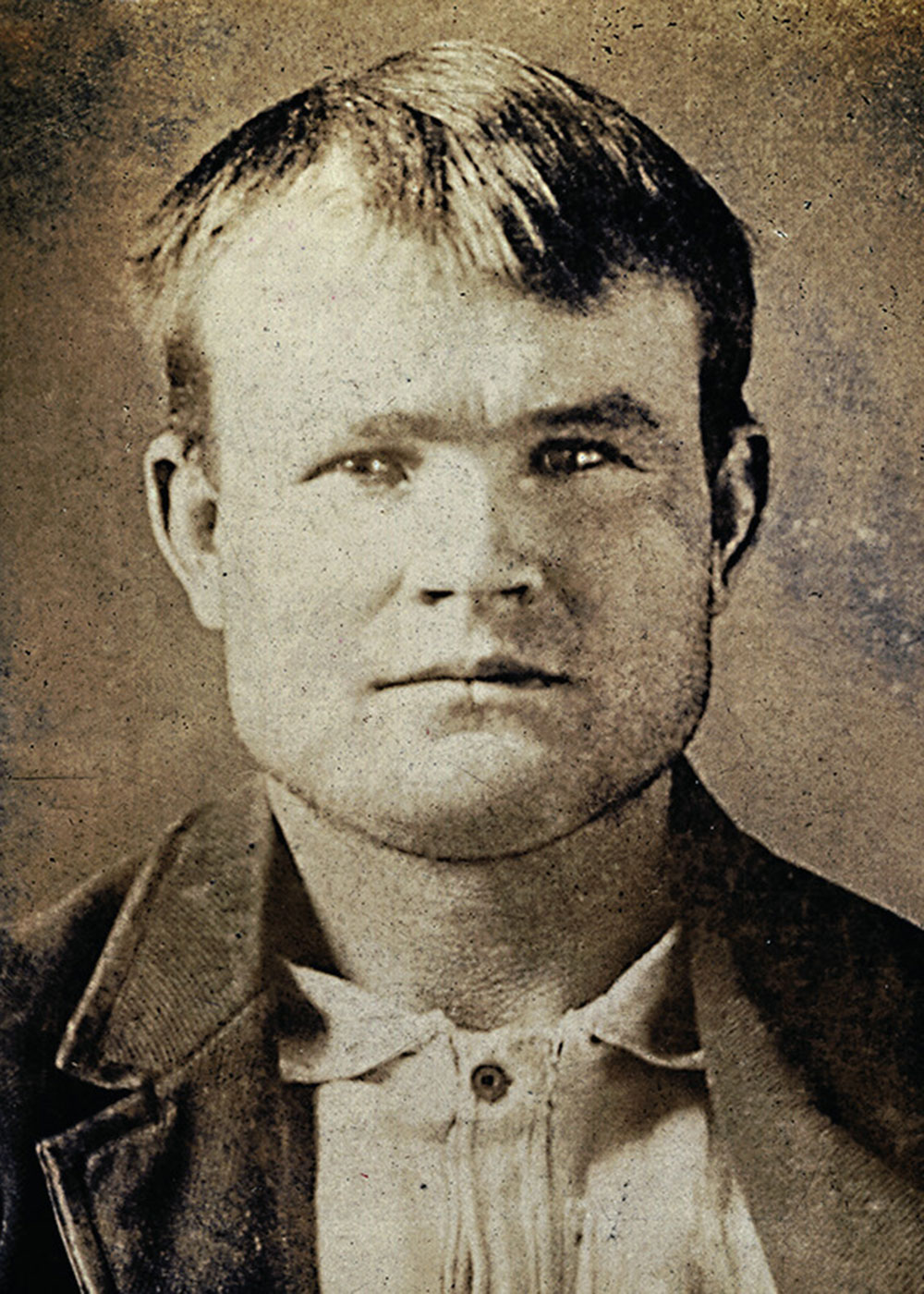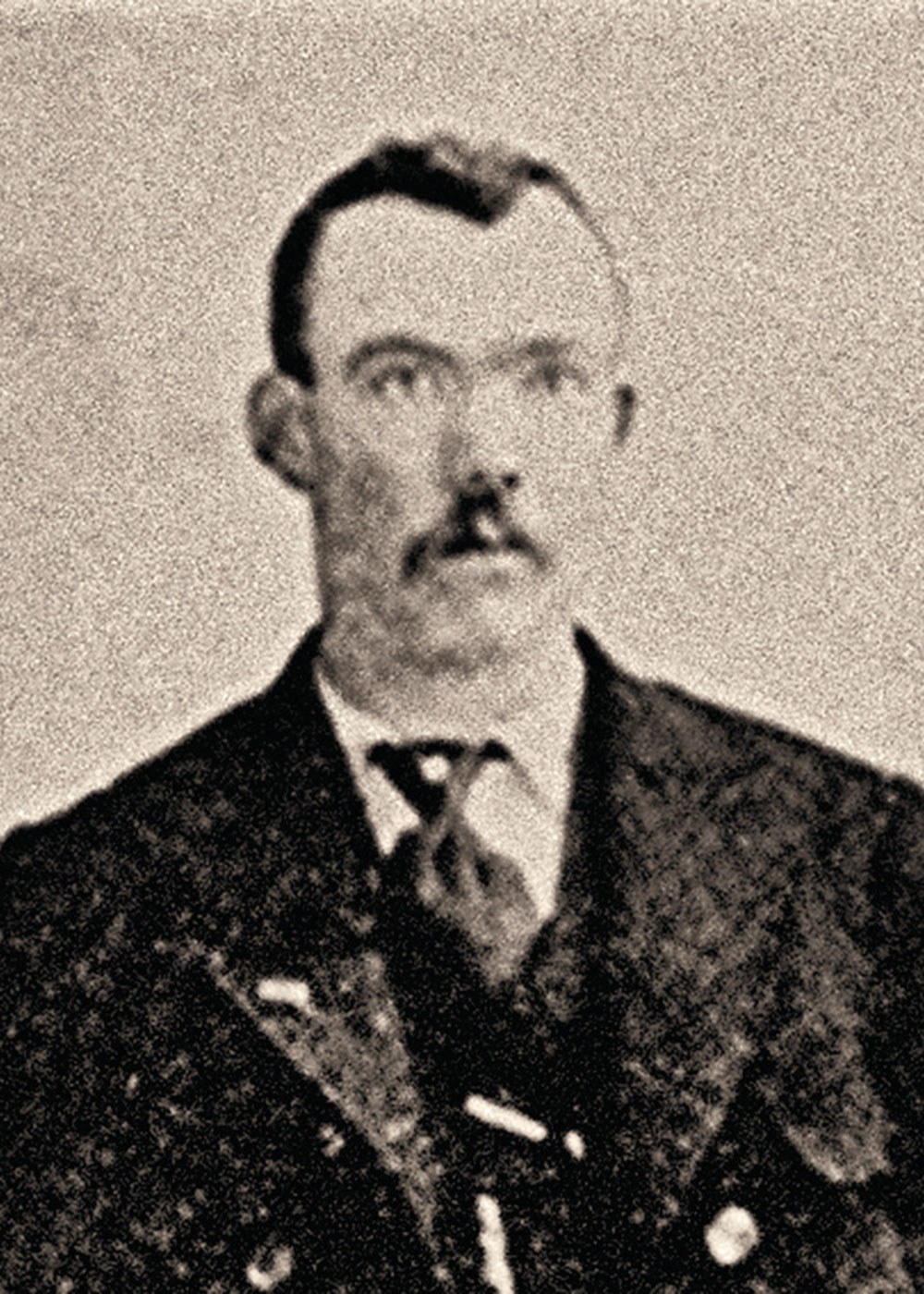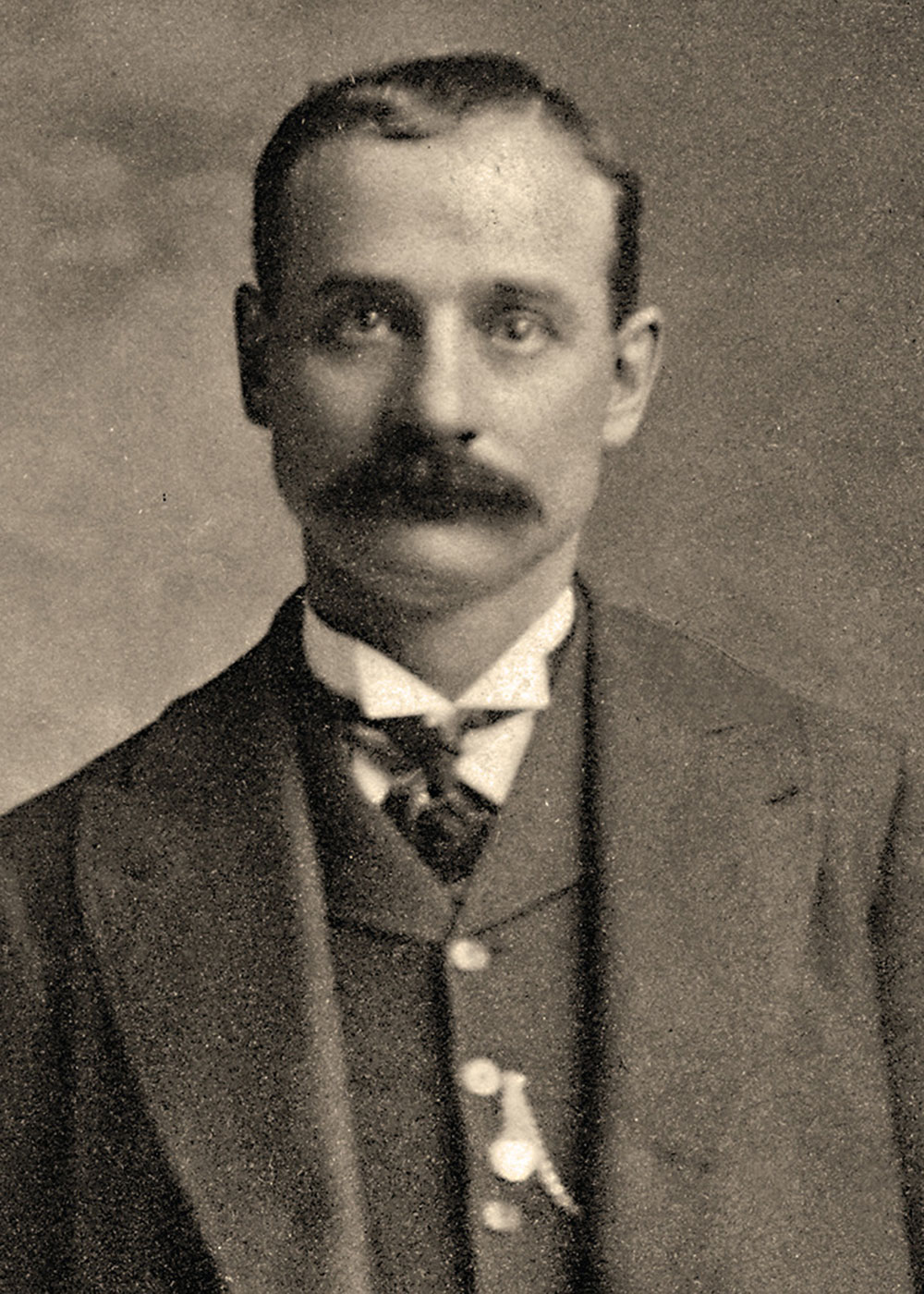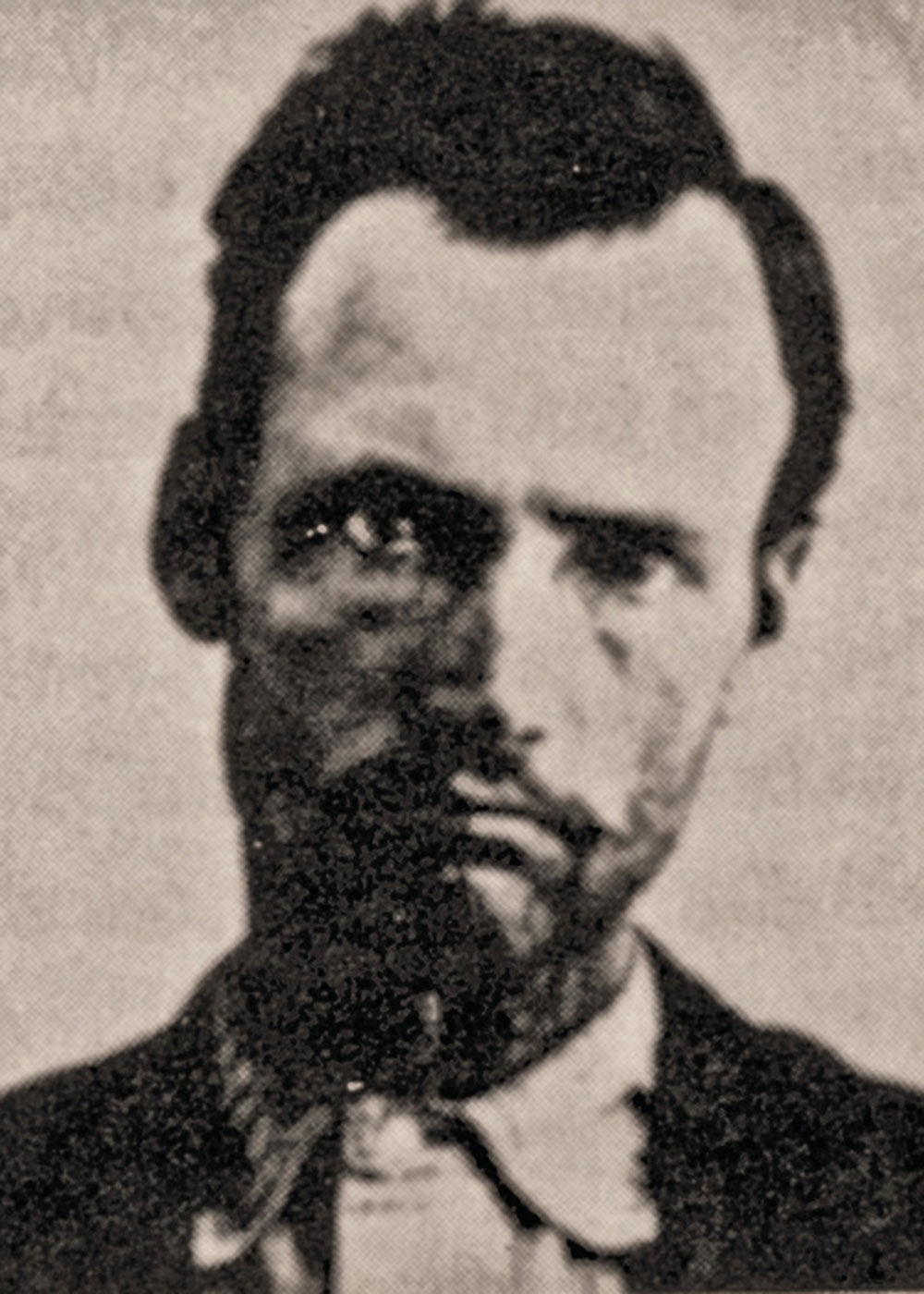 Johnny D. Boggs tackles Hollywood vs. History in Butch Cassidy and the Sundance Kid, Tombstone, The Ox-Bow Incident and other Westerns in The American West on Film, due out later this year from ABC-CLIO.