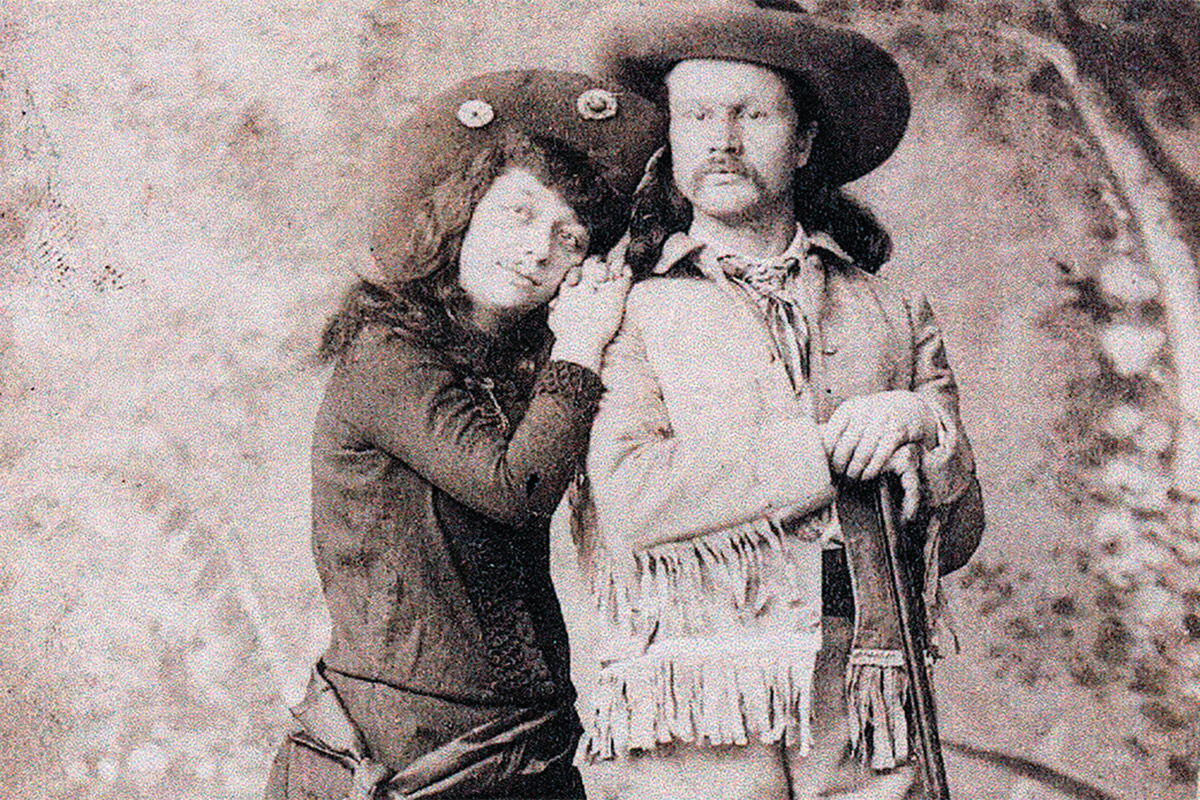 Do you know the history of that old gun of yours? Often there is little or no way to find out much about most vintage firearms, unless of course they come with some form of solid documentation. Some manufacturers and arms collectors associations offer historical shipping records for a nominal fee. Regardless, many gun owners possess a vintage firearm for years, never knowing who its original owner was…but once in a while, you may just get lucky!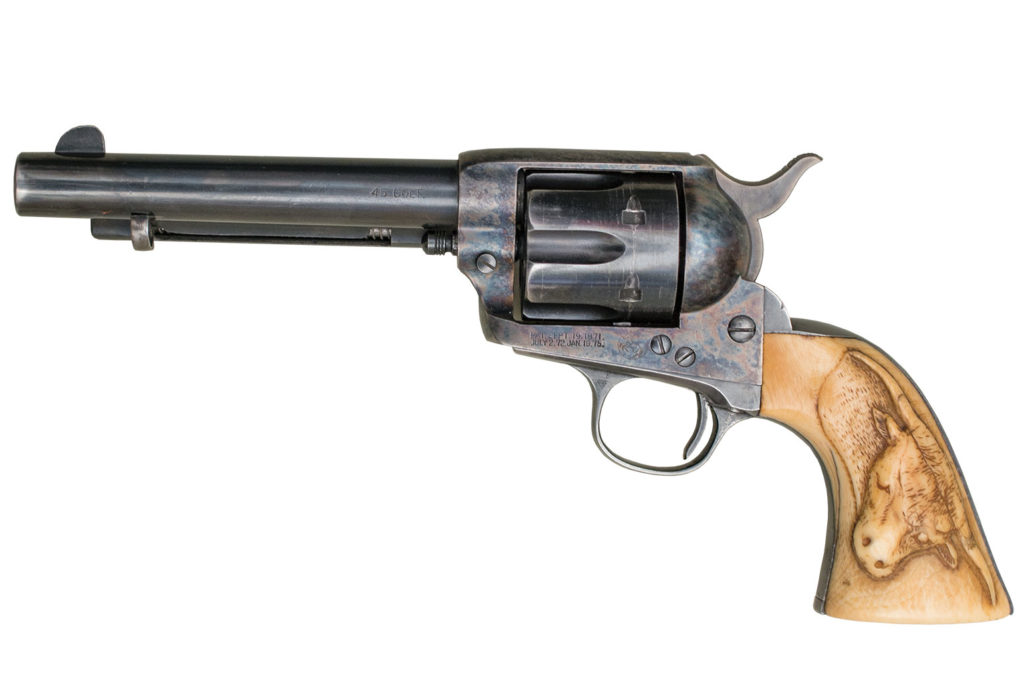 Here's a fascinating story of an old Colt Single Action Army (SAA). Back in 1950, teenaged firearms enthusiast John Hawk purchased a Colt SAA for the then-whopping price of $75! It was to be the first of many he'd collect through the years. Colt SAA, serial No. 255919, was bought from a man in Pikeside, West Virginia. Hawk wanted a shooter, and a gun that represented the Old West. The Peacemaker was a .45 Colt-chambered arm with a 5½-inch barrel and finished in a worn blue and color case-hardened finish, and sporting aged, yellowed ivory stocks with a steer head carved in the left side. Because the seller was not a collector himself and was only interested in turning the six-shooter into cash, and the teenaged Hawk was so interested in getting his Colt home to show his father, he neglected to ask the seller where he got the six-gun.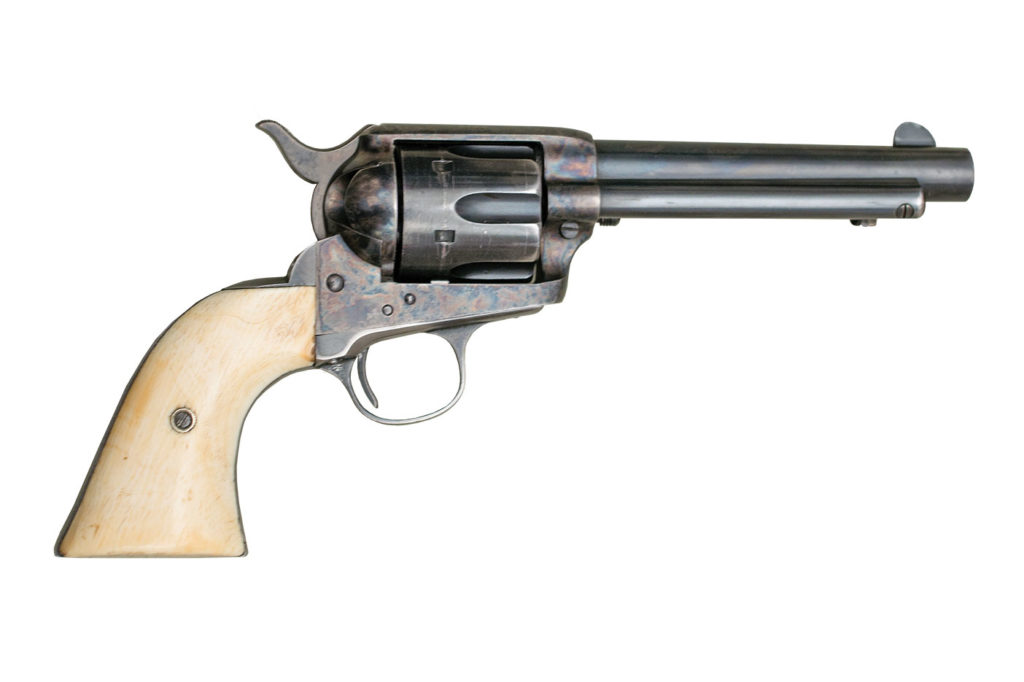 Shortly thereafter, Hawk showed it to an antique dealer, who offered him $300 for the grips alone. To this day, John Hawk, now in his mid-80s, is surprised he did not accept that offer, since he had never had that much money in his young life. He also wonders how he was able to get the $75 together to purchase the old Colt in the first place, since in 1950 dollars, that was a pretty hefty price. When purchased, this old smokewagon was a bit out of time and John had to line the cylinder up manually in order to fire it, so he shipped the gun back to Colt for repair and refinishing. This cost him another $33 for Colt's smithing and refinishing.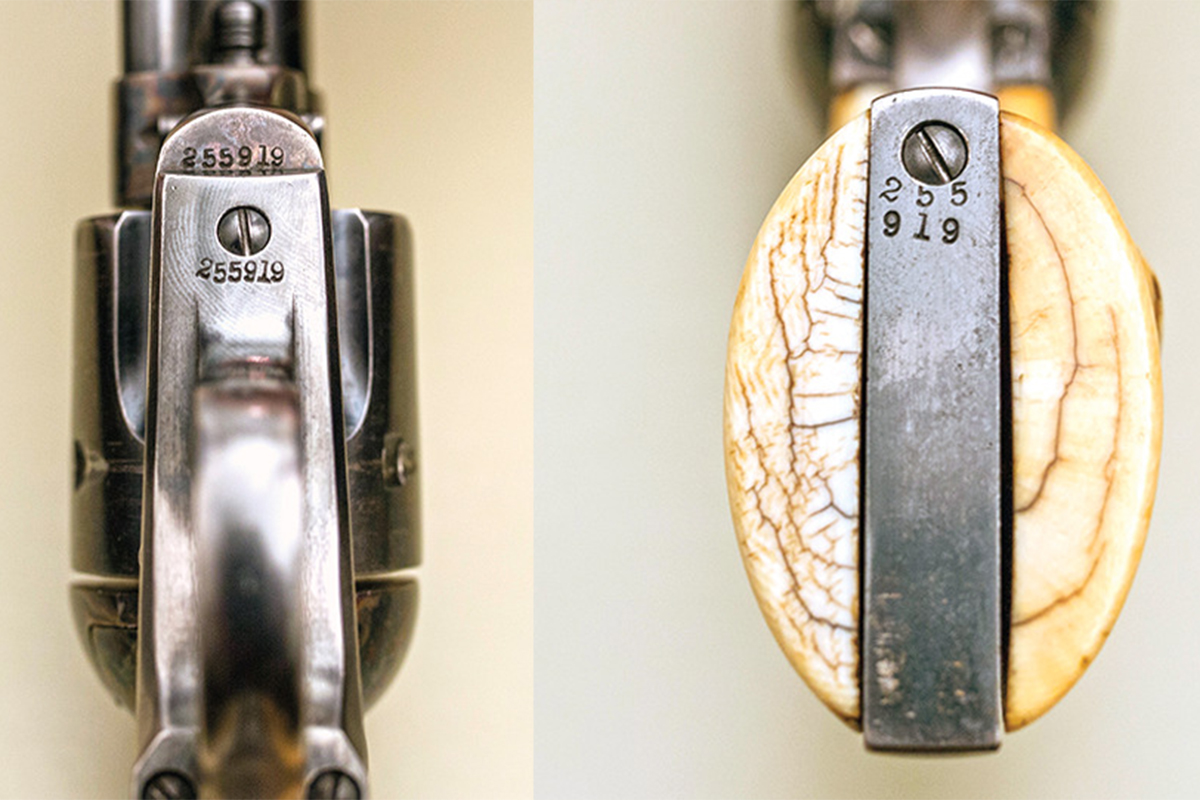 Ironically, Hawk not only became a collector of old Colts and other frontier-era firearms, he also worked as a volunteer serial number researcher at the Cody Firearms Museum, in Cody, Wyoming, from 1991 until 2014. Through his years of poring through Winchester's old records, Hawk became quite knowledgeable on the subject, with a special interest in the 1876 model. Yet, despite obtaining a number of vintage Colts through the years, most of which he purchased Colt's factory letters for, he never thought to get one on his original Colt No. 255919. That is, not until 2016, after owning the revolver for 66 years.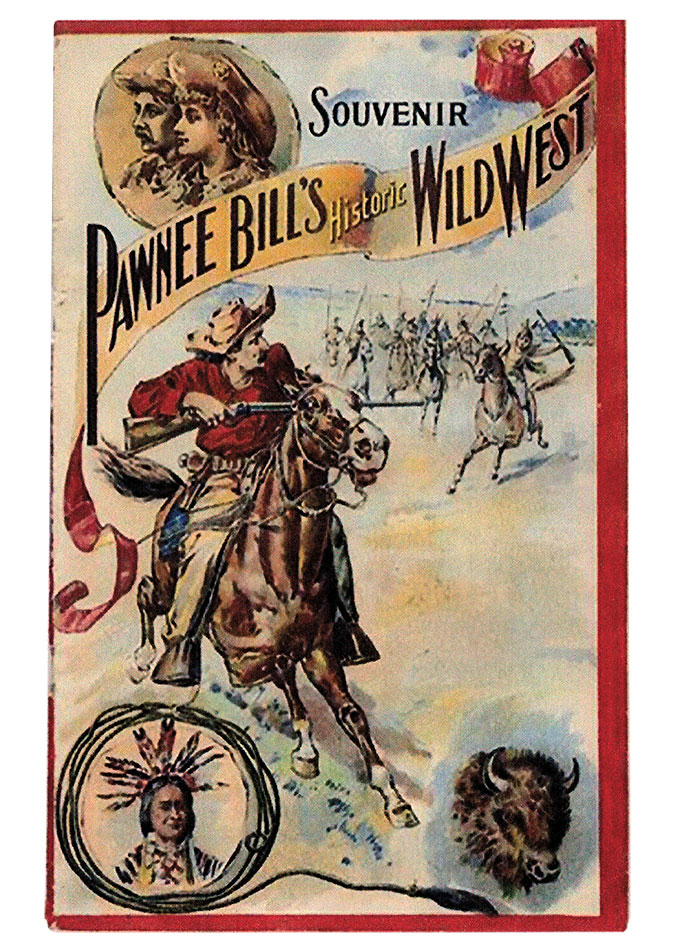 One can only imagine his surprise and pleasure when he read Colt's factory letter stating that his $75 Colt had been shipped as a one-gun order, as a 5½-inch barreled, .45 Colt caliber revolver, on July 6, 1904, to none other than Maj. Gordon W. Lillie, aka Pawnee Bill, the famed frontiersman, Wild West showman and trick shooter. Although the letter states that the Peacemaker was shipped with wood stocks, it's quite likely that showman Pawnee Bill replaced the wood grips with the steer head-adorned ivory stocks, to add to the gun's eye appeal, for use during his performances. In either event, they certainly match the six-gun in age, and they fit perfectly. So, if you own an antique Colt, don't you think it is worth a few dollars to find out if it ever belonged to anyone famous? A letter from Colt currently starts at $75 and could make quite a difference in your gun's value.
For details on obtaining a factory letter for your old Colt, contact 1-800-962-2658, ext: 1343.