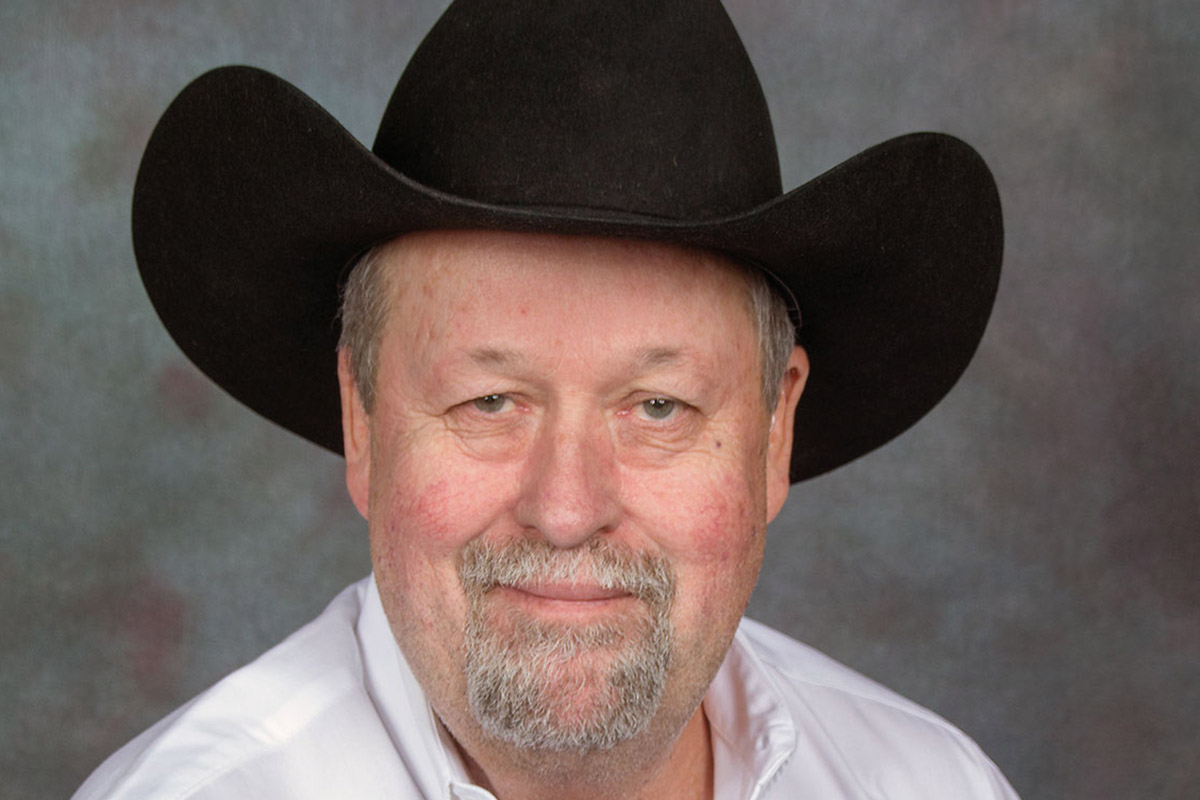 Growing up in central California was awesome, but I have no desire to move back.
My first hero was my dad.
Growing up, I loved to read anything I could get my hands on. Luckily, I had a grandfather who kept me supplied with Westerns.
Rodeo is my favorite sport.
My first job was at Templeton Livestock Market, Templeton, California, where I worked from age 13 to 21.
A good horse beats the hell out of walking.
Casey Tibbs was another hero.
My favorite Western movie is The Cowboys with John Wayne; I'm a sucker for coming-of-age stories.
My favorite Western novelist… I work with 40 or 50 Western novelists; I can't name a favorite.
A Western writer I wish I knew was Jory Sherman, just to see if all the stories I've heard are true…and I bet he was fun to drink with.
Running a livestock auction… I grew up in a sale barn, I miss the business, but not the hours.
Selling books is fun; I love my job.
Running a book company is challenging and fulfilling. I'm extremely proud of the crew we put together at Wolfpack Publishing. And I'm tickled that the company I helped build will outlive me.
Amazon has leveled the playing field for authors and eliminated the gatekeepers. Indie authors and small presses can now compete side-by-side with the biggest names in the industry.
E-books are obviously here to stay and will continue taking market share from print.
Book publishing in 2019 and 2020… Wolfpack Publishing set a new income record in 2019, but 2020 has me nervous, as I know book sales will suffer when the political noise heats up in front of the presidential election.
Being a father is great, especially when they grow up to be self-sufficient.
Las Vegas… has been my hometown for the last 20 years. I'd prefer living in a rural area, but I can get my adult kids to visit Las Vegas and we have 400 outbound flights per day, so it's not hard to get out of Dodge.
Novel writing… I cowrote one book with Larry Martin and found it a painful experience. I'll stick to the marketing side of the business.
The future of the Western… I'm very bullish on the Western genre. In fact, I'm bullish on all genre fiction that can be digitally published, marketed and distributed.
Indie authors… I know several Indie authors making seven-figure incomes. If an author has the skill set and discipline to put out a professional product and then market the finished product, self-publishing can be extremely profitable.
Independent bookstores… Sadly, independent bookstores are not a good outlet for Westerns.