Nobody's surprised it's so big and so bold.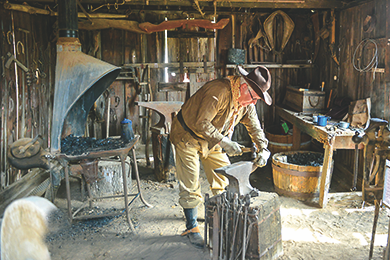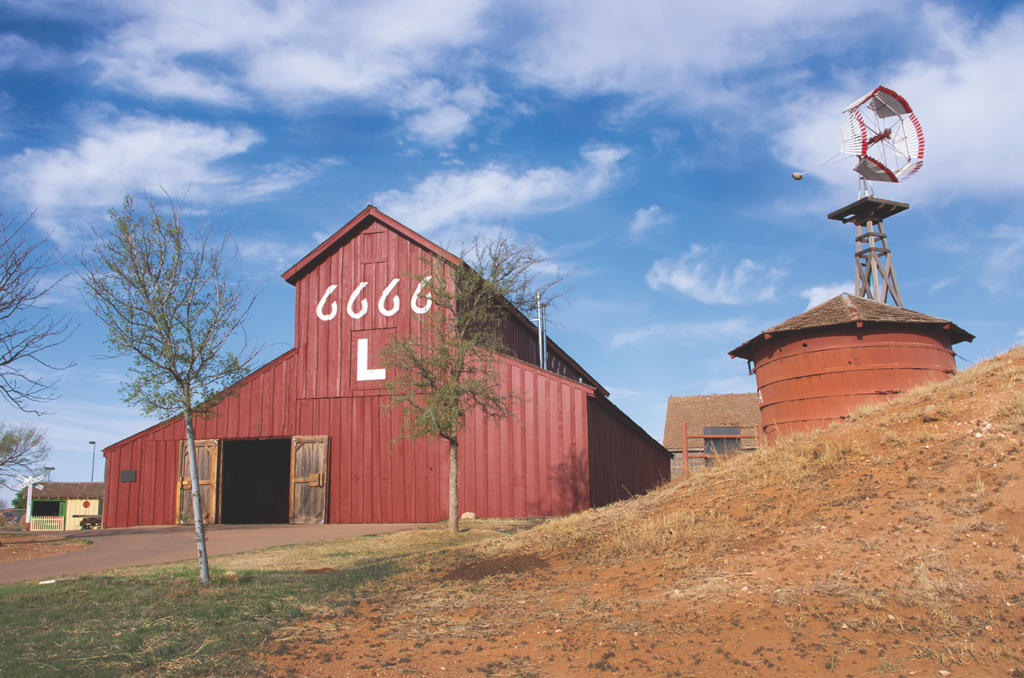 It started during a visit to a Norway museum in the 1960s, when Texas Tech University President Grover Murray wondered why he couldn't have a similar display back home, focusing on the planet's semi-arid regions: Africa, Asia, Australia, America's West.
He found that Texas ranchers thought this was the best idea since sliced bread, and it was the American West piece that took off.
Today, Texas Tech University in Lubbock houses the National Ranching Heritage Center that tells the story of ranching in the American West over the past 200 years.
In 1977, the center hired the first staff, and got a two-fer: historian and archaeologist William Curry Holden became the first director, while his wife, Frances, was the chief fundraiser in the early days.
Christine DeVitt, an heiress to the Mallett Ranch, loved the center so much she gave the first $200,000 to get things rolling. Her sister, Helen, was also a main supporter, as was the late Ann Marion. "This probably wouldn't exist without these three women," says executive director Jim Bret Campbell. "This has been a labor of love for the ranching industry. It shows their true love for their heritage, their culture and their values."
The center today is massive: On 27 acres it includes a 44,000-square-foot main museum, seven main galleries and a mile-and-a-half of hard-surface walkways through 55 historic buildings that have been restored and outfitted as they would have been in their day.
Campbell brags that ranchers not only donated structures—log cabins to barns to horse sheds to windmills to a schoolhouse to a 1909 Victorian mansion to a corral building from the 1700s—but also donated the funds to move the buildings to the campus.
Along the way they created the Ranching Heritage Association that today has 1,500 members in 38 states. 
"This became like a mission of the ranching community," Campbell notes, and it already has solidified its legacy: "Our current members are descendants of the original founders. Our current president, Mark Kirkpatrick, is the grandson of John Lott, who was actively involved from the start." (Kirkpatrick is also related to C.C. Slaughter, who once owned over a million acres in these parts.)
And they're rarin' to grow again, thanks to a $3.5-million gift from the Johnny Cash Foundation, which will help finance an $8.2-million Cash Ranch Life Learning Center. There are 20 other supporters for this indoor-outdoor interactive center that will teach the public about modern ranching through the eyes of "Hank the Cowdog"—a special series by author John Erickson.
Campbell says the center currently attract 65,000 visitors a year—and hosts 6,000 to 8,000 school children on tours—and they think the new Cash Center will double those numbers. 
The center is open seven days a week. More information is available from RanchingHeritage.org.
Jana Bommersbach has earned recognition as Arizona's Journalist of the Year and won an Emmy and two Lifetime Achievement Awards. She cowrote the Emmy-winning Outrageous Arizona and has written three true crime books,
a children's book and the historical novel Cattle Kate.