The town is expecting an economic boost from Yellowstone National Park mania.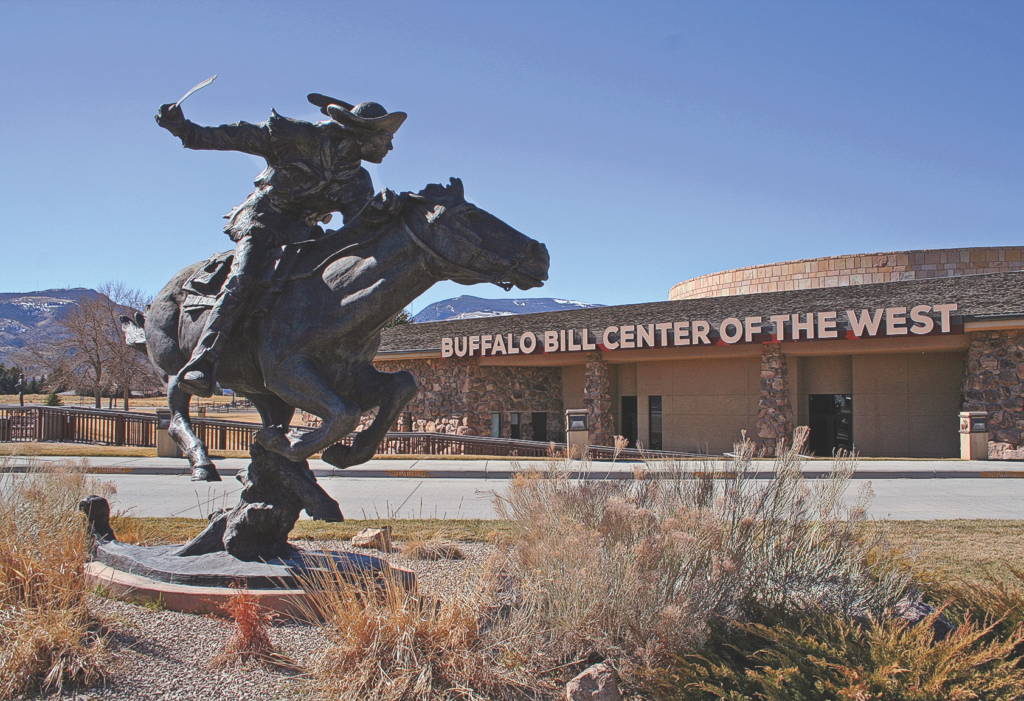 As a gateway town 50 miles from Yellowstone National Park, Cody is a lively place each summer, and 2023 is shaping up to be a banner year for visitation. 
Yellowstone mania, driven by the hit Western TV series starring Kevin Costner, is likely to boost tourism in Cody, according to Ken Straniere, Buffalo Bill Center of the West marketing manager.
"I am thankful for the Yellowstone TV show," he said. "I know that sales will go up. Yes, cowboy hats and boots."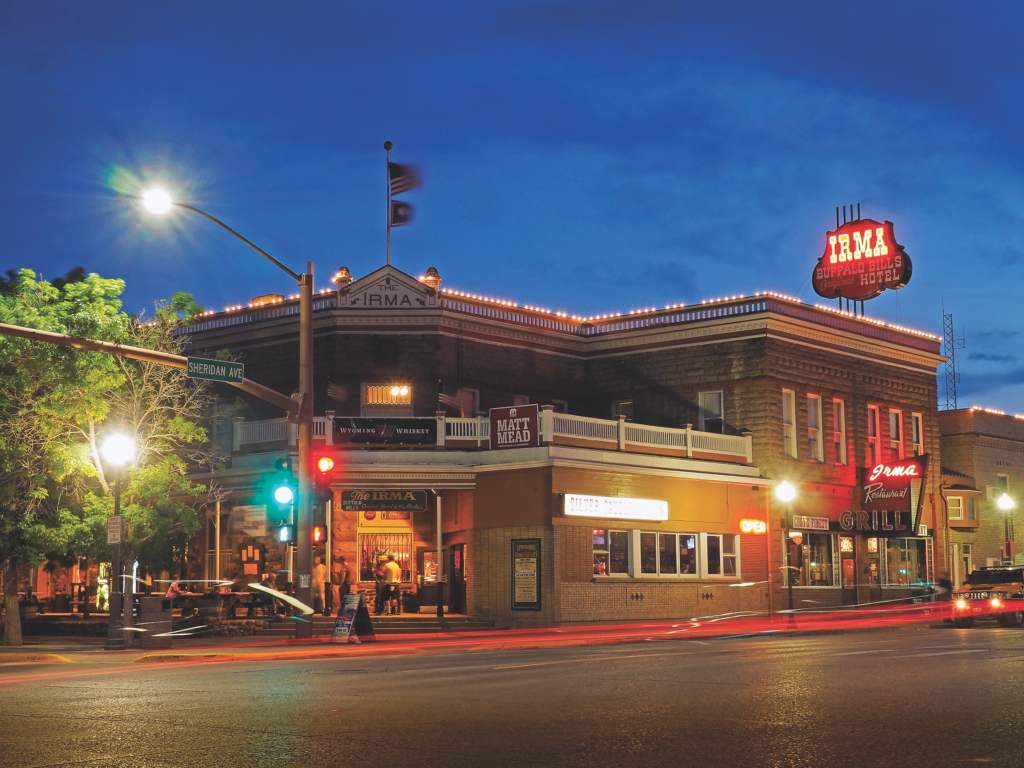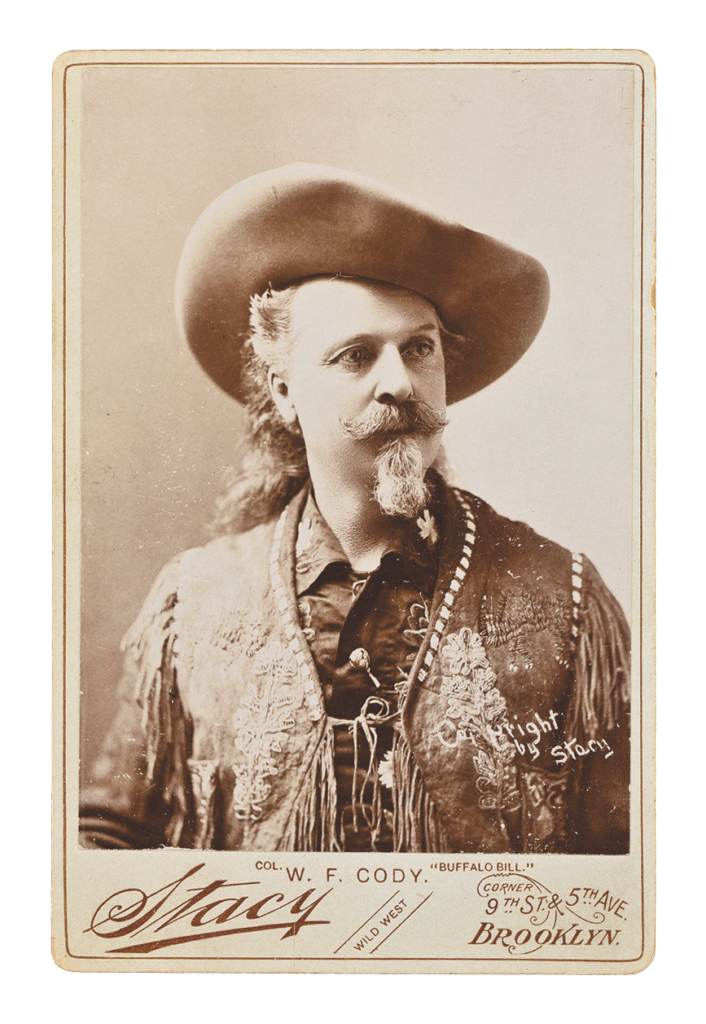 Cody is well positioned to accommodate visitors with its many Western attractions—a nightly rodeo, guest ranches, Buffalo Bill's Irma Hotel and the Buffalo Bill Center of the West, with five museums and 100,000 items in its collections. 
"Most people are blown away by the size of our institution," said Straniere, noting that it can take multiple days to take it all in. 
The Center of the West is affiliated with the Smithsonian. Its five museums focus on Plains Indians, firearms, natural history, Western art, and of course, Wild West showman Buffalo Bill. 
A popular program is the Raptor Experience in the Draper Natural History Museum. It features a casual question-and-answer session with live birds of prey and their handlers. That includes eagles, peregrine falcons, hawks and great horned owls.  
The Whitney Western Art Museum is hosting an exhibit by California photographer Gabrielle Saveri. Her work focuses on the culture of Italy's cowboys—the butteri—working the range of the Maremma region near Florence and Rome. It runs through August 6.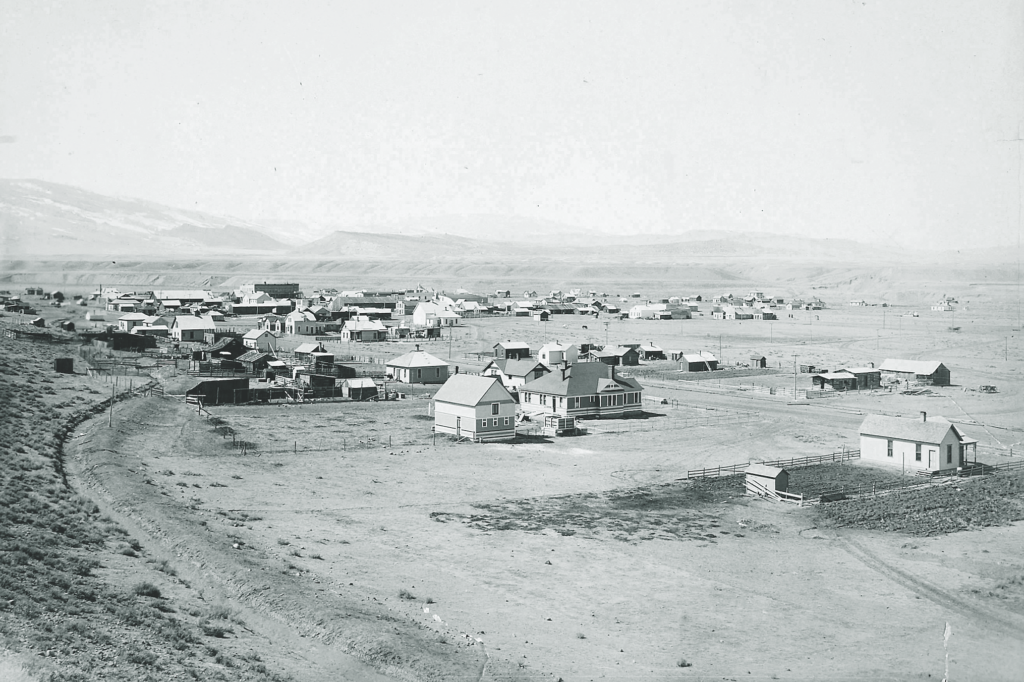 Two related shows open May 20 at the Whitney with paintings of Wyoming's Green River:
ν An Alfred Jacob Miller (1810-74) exhibit titled "Revisiting the Rendezvous" includes his depictions of the Green River Valley and fur traders he encountered in the 1830s.
ν "Tony Foster: Watercolour Diaries from the Green River" features 16 works he painted on site from the headwaters in Wyoming to the confluence with the Colorado River in Utah. 
Both exhibits run through October 22. 
Center of the West guests may also want to try an authentic chuckwagon dinner served outdoors most Tuesdays and Saturdays from June to August. It includes steak, beans, biscuits, salad and a Dutch-oven cobbler dessert. Book it early, since only 24 diners are served.
Another option is the dining room at the 1902 Irma Hotel, named for Buffalo Bill's daughter. The restaurant is known for its prime rib, filet mignon and Rocky Mountain oysters. Be sure to stop in the Silver Saddle Lounge to see the cherrywood bar that Queen Victoria gifted to Buffalo Bill.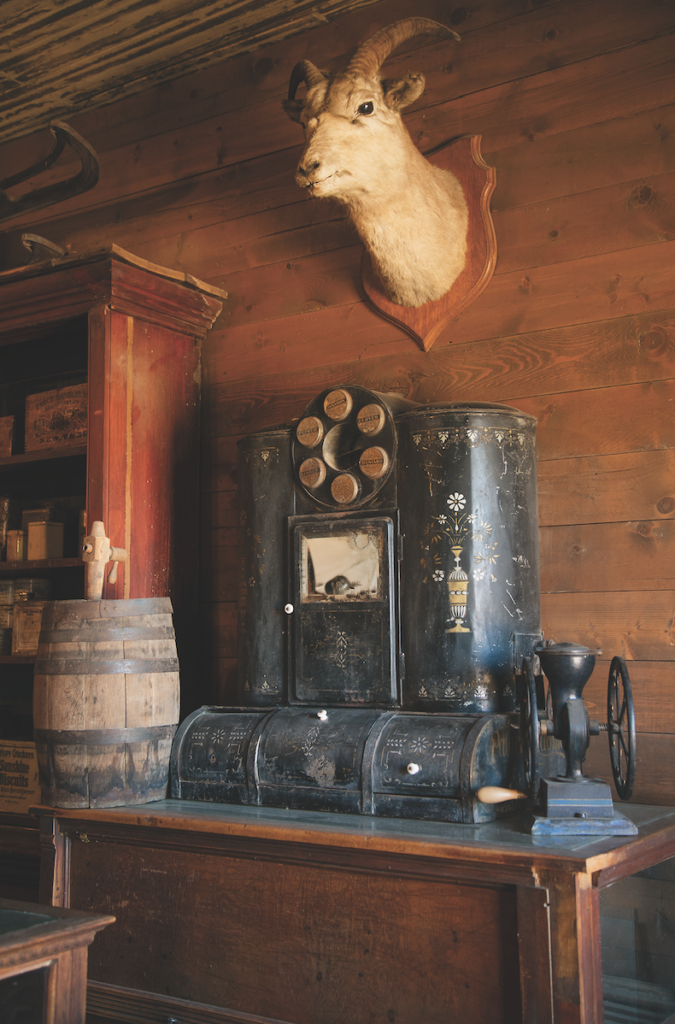 Time your visit to catch the mock gunfight at 6 p.m. outside the hotel. 
An evening in Cody is highlighted by the Cody Night Rodeo from 8 to 10 p.m. at the rodeo grounds. Summer nights are pleasant in Cody, which sits at an elevation of just under 5,000 feet. 
In addition to the Irma Hotel, another lodging option is the historic Chamberlin Inn. Aggie Chamberlin, who worked at Buffalo Bill's Cody Enterprise newspaper, started a boardinghouse in 1903 that expanded and evolved into a boutique hotel. Ernest Hemingway stayed in the Chamberlin, and the decor in that room pays homage to him. 
Visitors looking for more rustic lodging can choose from area guest ranches:
ν The Bill Cody Ranch was formerly owned and operated by Buffalo Bill's grandson, Bill Cody. 
ν The Double Diamond X Ranch has 10 rustic guest cabins and guided fly-fishing outings. 
ν The K3 Guest Ranch Bed & Breakfast is on a 33-acre property less than 10 minutes from downtown Cody. 
The Wyoming Dude Ranchers' Association lists other properties at Wyomingdra.com.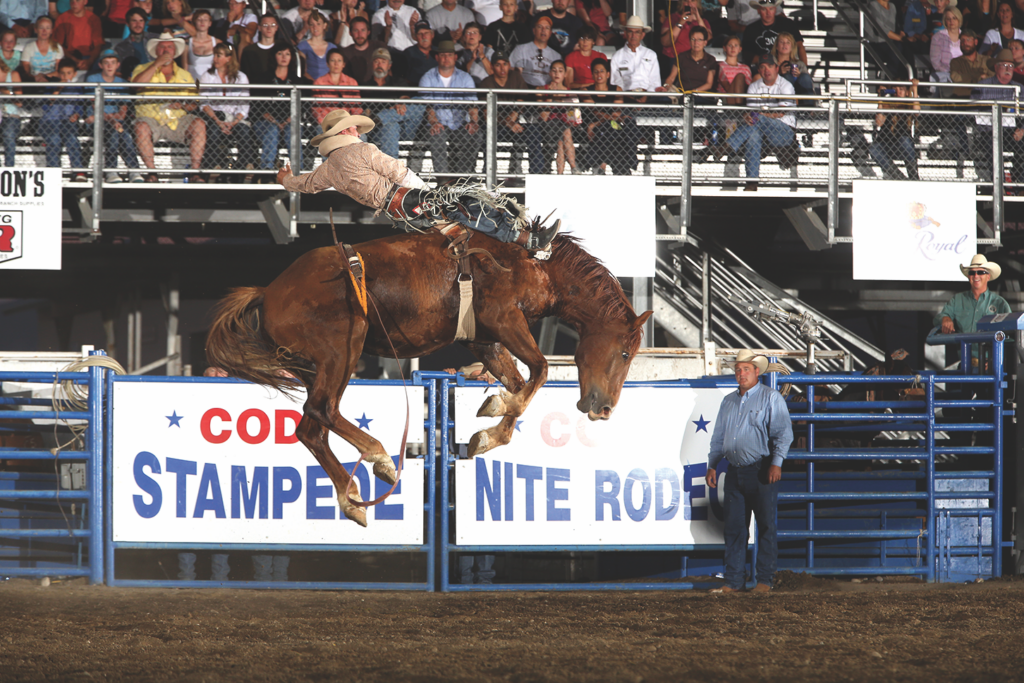 Where History Meets the Highway
FIRST STOP
Cody Country Chamber of Commerce Visitor Center
836 Sheridan Avenue
CodyChamber.org
COUNT ' 'EM: FIVE MUSEUMS IN ONE
Buffalo Bill Center of the West features museums on Buffalo Bill, Plains Indians, firearms, natural history and Western art. 
CenterOfTheWest.org
BUFFALO BILL SLEPT HERE
Dine, drink or stay at Buffalo Bill's Irma Hotel, built in 1902 and named after his daughter. It hosts a mock gunfight most nights at 6 p.m.
IrmaHotel.com
CODY AFTER DARK
Cody Nite Rodeo is every night at the rodeo grounds.  
CodyStampedeRodeo.com
LIVING HISTORY
Old Trail Town has 26 historic frontier structures built from 1879 to 1901. 
OldTrailTown.org