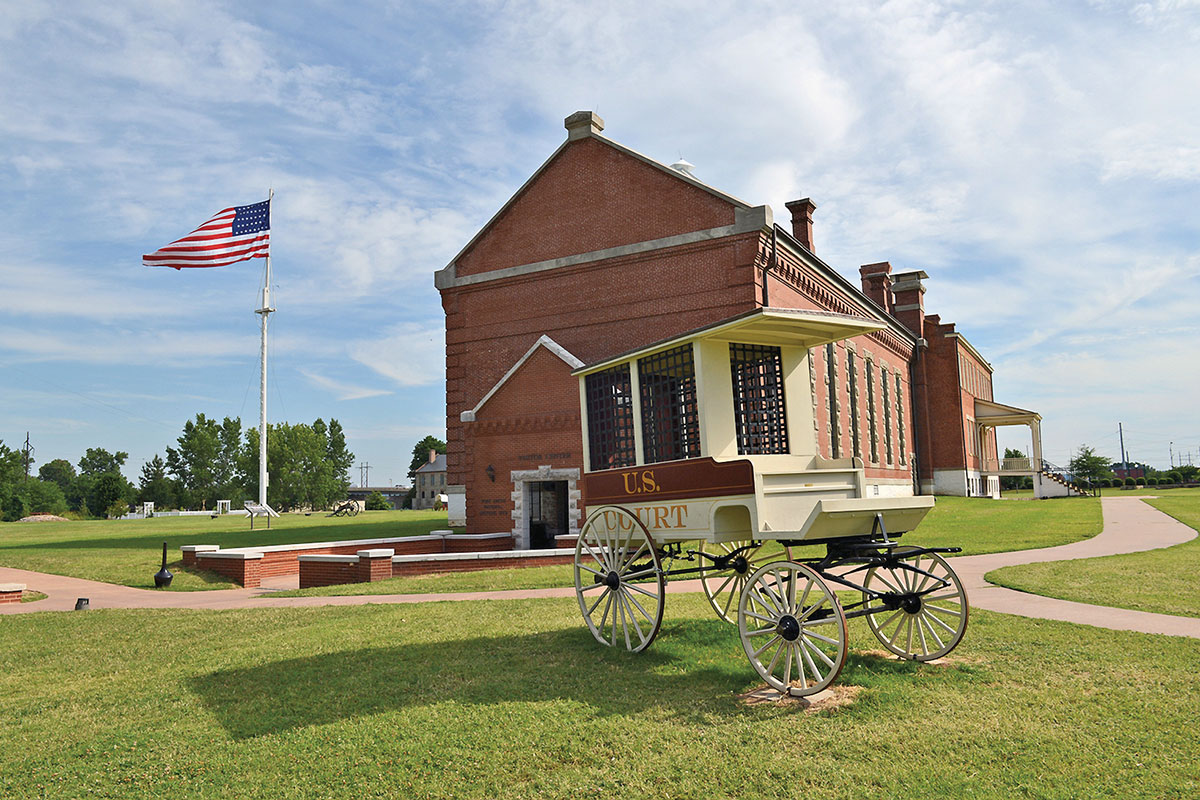 Fifty years ago, a one-eyed deputy U.S. marshal for Judge Isaac Parker's court left Fort Smith, Arkansas—with a "spitfire of a girl" named Mattie Ross and a Texas Ranger (who could sing and pick a guitar like nobody's business but couldn't act a lick)—on a manhunt for Lucky Ned Pepper and his gang, which included the low-down skunk who had murdered Mattie's pa.
It was a pretty short trip. Cross the Arkansas River on a ferry (or swim it on your white-footed horse Little Blackie), head south to the Winding Stair Mountains in Indian Country (today's Oklahoma), fill your hand you @#**&@*@*, and return to Fort Smith.
True Grit remains Charles Portis's most acclaimed and most popular novel—even if Norwood is a lot funnier. First serialized in The Saturday Evening Post, True Grit was published in hardcover by Simon & Schuster in 1968. Director Henry Hathaway turned it into a hit movie the following year, with John Wayne as Rooster, Kim Darby as Mattie, Robert Duvall as Pepper, and Glen Campbell as LaBoeuf. Years later, at a concert at a casino outside of Santa Fe, New Mexico, Campbell prefaced his singing of True Grit with: "I had never acted before, and those of you who've seen the movie know my record remains intact."
In 2010, the Coen Brothers released a remake. The original was filmed in Colorado; the sequel used New Mexico. Neither location resembles Arkansas or Oklahoma.
The 50th anniversary puts True Grit back in the news, but Arkansas has an older anniversary. Two centuries ago, on March 2, 1819, President James Monroe signed the act that established Arkansas Territory.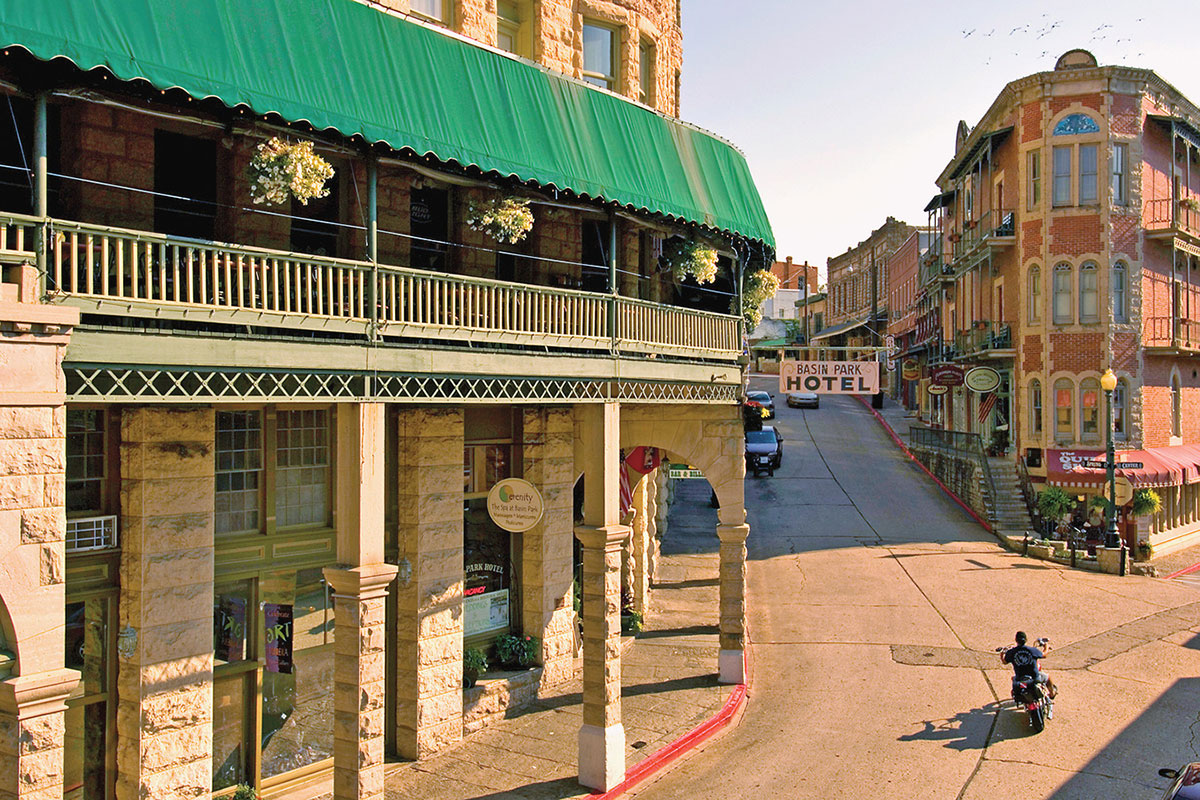 Early Arkansas Days
Arkansas Post was chosen as the Territorial capital. The town was the first important European settlement in Arkansas, having been established by the French in 1686. In those early years, it was the territory's major white settlement, but its reign as capital lasted only two years. Its heritage is preserved at Arkansas Post National Memorial and Arkansas Post Museum State Park. In 1821, the capital moved to Little Rock.
Three years later, Washington was established as the Hempstead County seat, and the town became one of the most important stopovers for anyone traveling southwest to Texas. David Crockett and Sam Houston were among notable travelers. The town played an important role during Arkansas' Territorial years and after statehood was granted in 1836. Blacksmith James Black is said to have forged the original Bowie knife in Washington. Today, Historic Washington State Park re-creates the town's history of 1824-1889, including its time as the Confederate capital of Arkansas from 1863-1865.
Civil War
With the exception of Missouri, Arkansas saw more battles than most trans-Mississippi River states and territories. The largest and most famous came at Pea Ridge—a.k.a. Elkhorn Tavern—on March 6-8, 1862, when Union Gen. Samuel R. Curtis defeated Gen. Earl Van Dorn's Rebels, giving Federals control of the region. One of the Union scouts at that battle was a young Illinoisan named James, who would soon become famous as Wild Bill Hickok.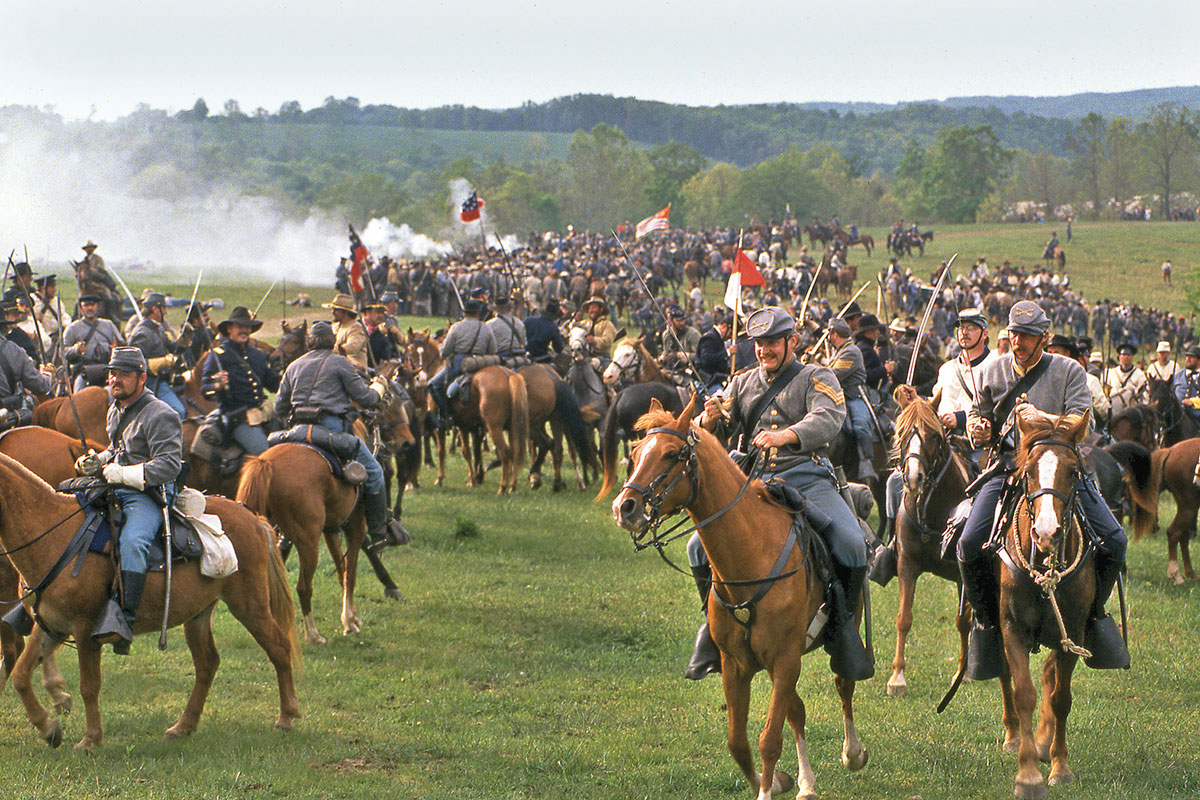 The Union won another victory on December 7, 1862, at Prairie Grove, while the Camden Expedition during the spring of 1864 saw a series of engagements at Elkin's Ferry, Prairie D'Ane, Poison Spring, Marks' Mill and Jenkins' Ferry. At Poison Spring and again at Marks' Mill, Confederate forces massacred a number of black Union volunteers. At Jenkins' Ferry, black soldiers got revenge by shooting wounded Confederates.
Long Arm of the Law
Bloody deaths and wild characters filled Arkansas long before Judge Isaac Parker first sat on the bench of the U.S. Court for the Western District of Arkansas in 1875. "Permit no innocent man to be punished," Parker often instructed his juries during his 21-year term, "but let no guilty man escape." He sentenced 160 to die, but ended up hanging only 79.
Rooster Cogburn did most of his killings in the Indian Nations, but Arkansas had its share of bad men. Davis Tutt was born in Yellville—Mattie Ross's hometown —in 1839. In the 1840s, a political argument in Yellville started the Tutt-Everett War. Lawlessness took root in Marion County and didn't end until Hansford "Hamp" Tutt was mortally wounded in an ambush, and, according to legend, asked on his deathbed for the Tutts and allies not to avenge his death. Davis Tutt would've been too young to do much killing, but after serving in the Civil War for the South, he became a gunfighting legend in Springfield, Missouri, in 1865, when Hickok shot him dead. On January 24, 1874, the James-Younger Gang robbed the Malvern-Hot Springs stagecoach, taking $2,000 in cash and valuables. In 1896, outlaw Bill Doolin picked the wrong bathhouse to visit in Eureka Springs; lawman Bill Tilghman caught him with his pants down, so to speak.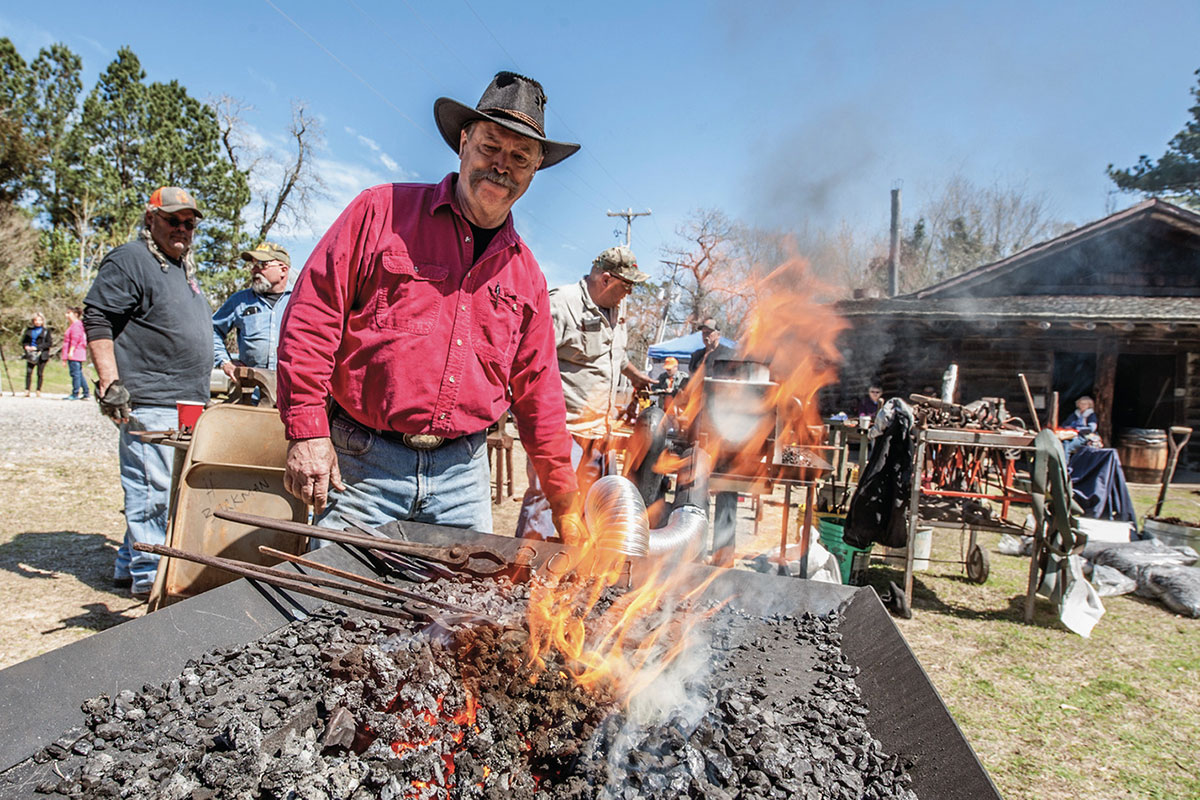 Over in Fort Smith, Parker never had Rooster Cogburn for a deputy, but he had plenty of good men. Frank Dalton, older brother of the bad Daltons of Coffeyville, Kansas, fame, was commissioned as a deputy in 1884. Three years later, at age 28, he and Deputy J.R. Cole crossed into the Cherokee Nation to arrest horse thief and whiskey runner Dave Smith, who shot Dalton, then was killed by Cole, who was then wounded by Smith's companions. The wounded Cole made it to Fort Smith, and returned with a posse to find Dalton, Smith and a woman dead, and one man mortally wounded.
But Parker's best lawman was Bass Reeves, who climbed out of slavery in Crawford County, Arkansas, to become one of the West's great lawmen, credited with arresting 3,000 men and killing 14. After Reeves died of Bright's Disease in 1910, the Muskogee Phoenix reported: "He was buried with high honors, and his name will be recorded in the archives of the court as a faithful servant of the law and a brave officer. And it was fitting that such recognition was bestowed upon this man."
He'll get more recognition in Fort Smith on another important anniversary. September 24, 2019, is the 230th anniversary of the creation of the U.S. Marshals Service. September 24 is also when the Mary Carleton and Robert A. Young III Building and the Samuel M. Sicard Hall of Honor, part of the long-awaited $50 million U.S. Marshals Museum, will be dedicated in Fort Smith.
That's a trip Rooster Cogburn would have gladly taken, and he wouldn't have demanded $50 in advance.
Johnny D. Boggs's novel about Bass Reeves, Legacy of a Lawman, won a Spur Award from Western Writers of America in 2012. But he still likes True Grit better.