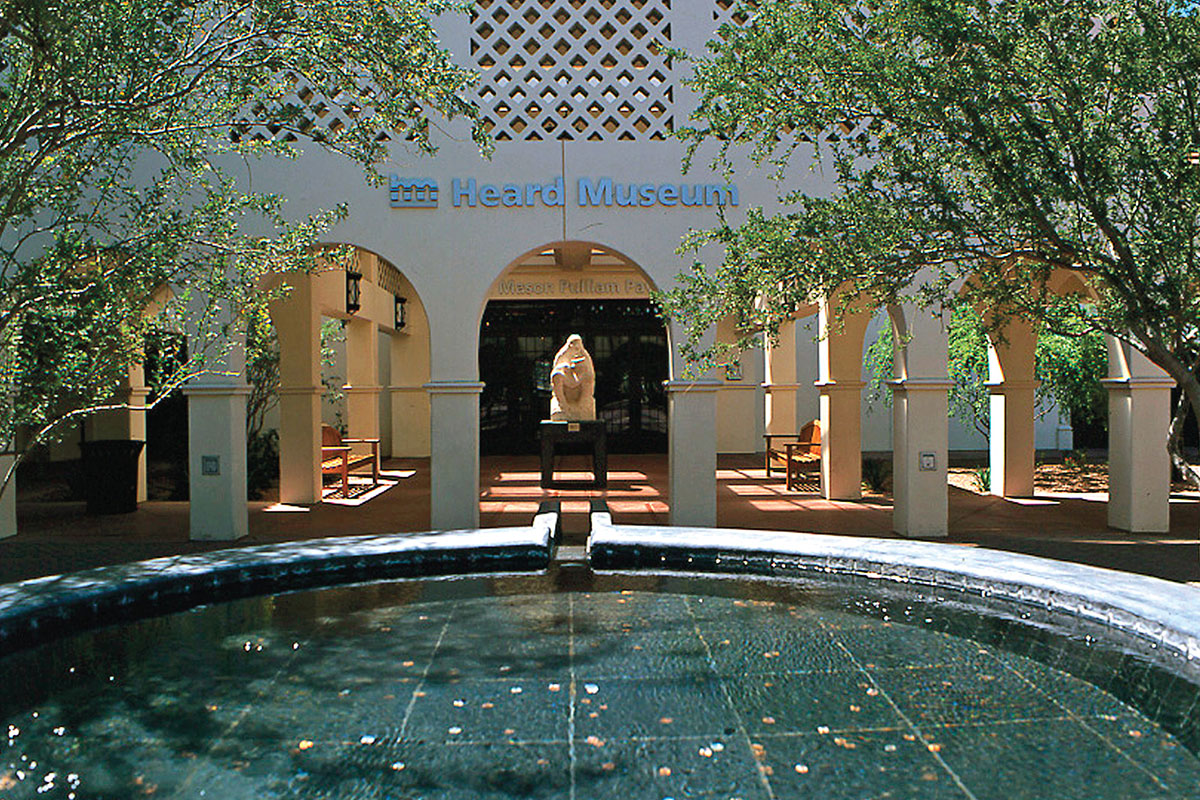 The American West—and Western art—have always been about change. The same can be said about Western art museums. The 2018-2019 season was full of changes.
For example, the Western and Indian art galleries at the Denver Art Museum remain closed during renovations, but the recently acquired Hermon Atkins MacNeil bronze "The Sun Vow" is part of "Treasures of British Art: The Berger Collection" that runs through January 5. And Mary Burke, a fixture at the Sid Richardson Museum in Fort Worth, Texas, announced her retirement and is being replaced by Scott Winterrowd, former education director at Dallas's Meadows Museum.
The biggest changes, of course, remain ever-evolving exhibitions—proving that Western art remains vibrant and constantly on the move.
1.  Heard Museum, Phoenix, AZ Ninety years after its founding by Dwight and Maie Bartlett Heard, the Heard continues to champion American Indian arts and American Indians of yesterday, today and tomorrow. "Grand Procession: Contemporary Plains Indian Dolls from the Charles and Valerie Diker Collection" runs through April 17, and "Through the Lens of Barry Goldwater," from the famed Arizona senator's slide collection, opens September 20. Heard.org
2. The Brinton Museum, Big Horn, WY: Housed at a historic ranch (the 1892 house is worth the admission) near Sheridan, The Brinton continues to seamlessly blend history, art and nature. Hurry: "The Spiritual Nature of Earth, Hide and Metal," an invitational exhibit of clay, leather and metal art, closes September 2. TheBrintonMuseum.org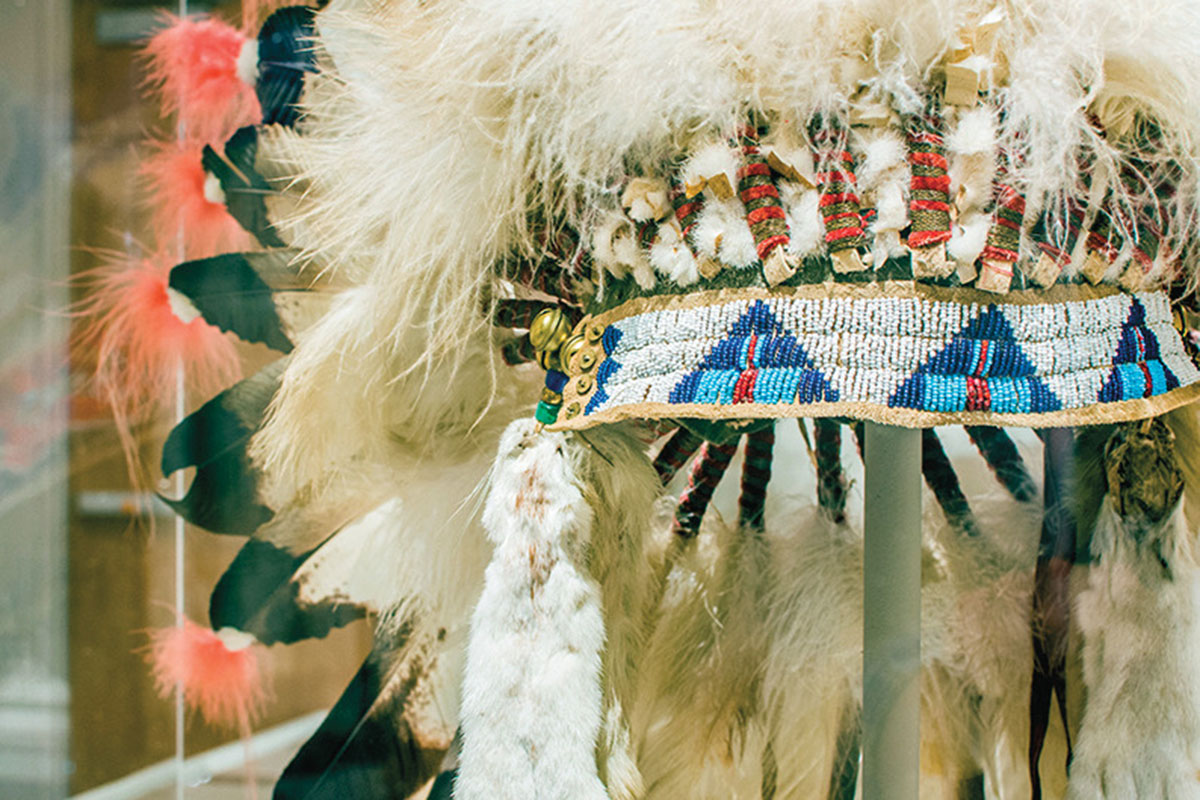 3. Desert Caballeros Western Museum, Wickenburg, AZ Founded in 1960, this Southwestern institution overcame a 1972 fire to become one of the liveliest art museums around, but don't forget its history and oral history collections or  the fun annual events, Cowgirl Up! and heART of the West. WesternMuseum.org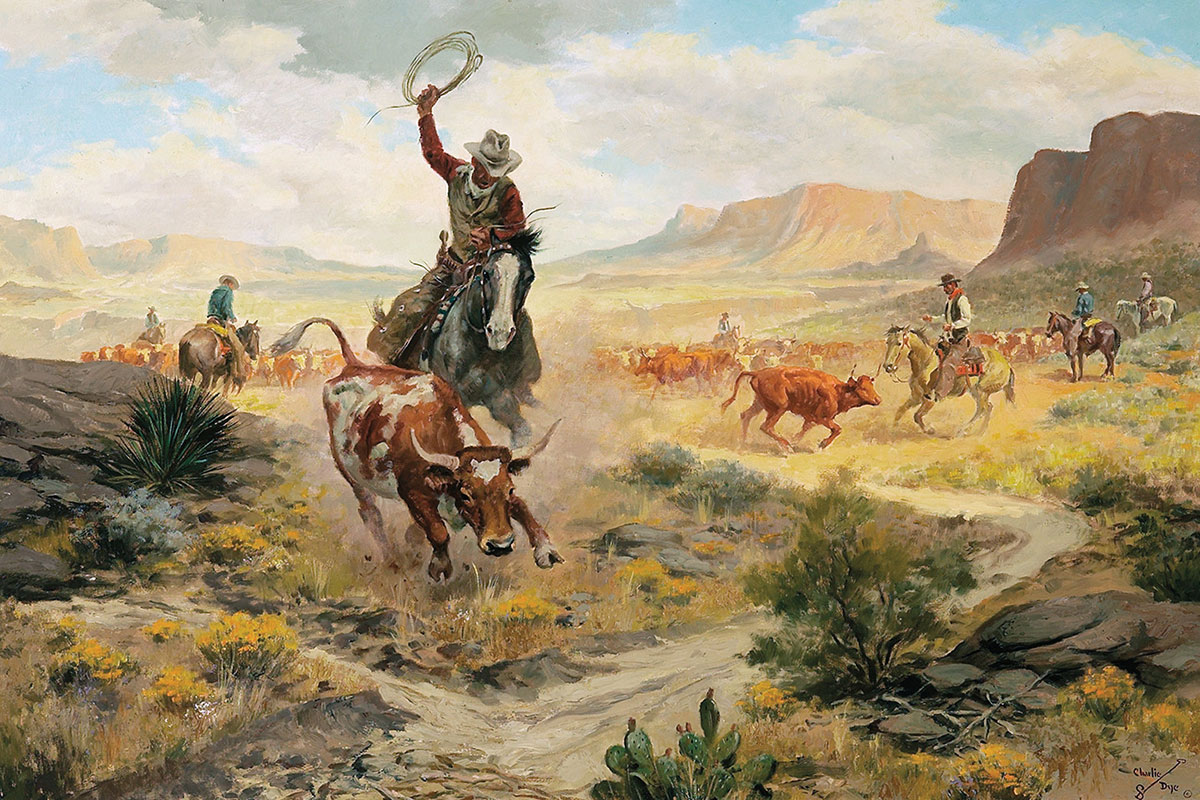 4. Frederic Remington Art Museum, Ogdensburg, NY Established in 1923 as the Remington Art Memorial, the home of Remington's widow is the go-to spot to learn about the artist and his art. But this isn't just about Remington or just the West. Check out the 2019 "Members Juried Art Exhibit," which runs through September 15. FredericRemington.org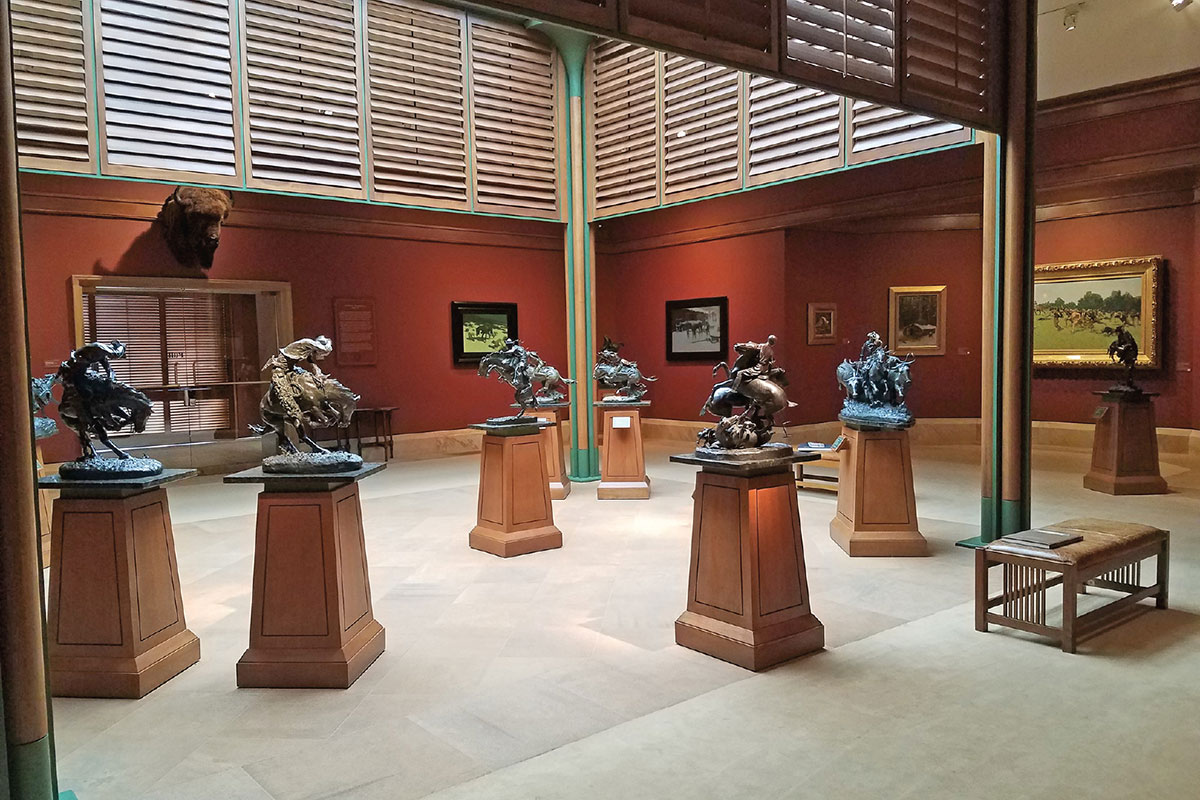 5. Olaf Wieghorst Museum, El Cajon, CA: The Denmark-born Wieghorst (1899–1988) settled here in 1945 and made a name for himself as a great Western painter. If you like Frederic Remington and Charles M. Russell, this accomplished artist is worth discovering.
WieghorstMuseum.org
6. A.R. Mitchell Museum of Western Art, Trinidad, CO: Trinidad still feels like an Old West town, so there's no better place to learn about hometown hero Arthur Roy Mitchell (1889-1977), one of the golden era of pulp magazines' top illustrators, who left New York in the 1940s to come home and paint and teach art. ARMitchellMuseum.com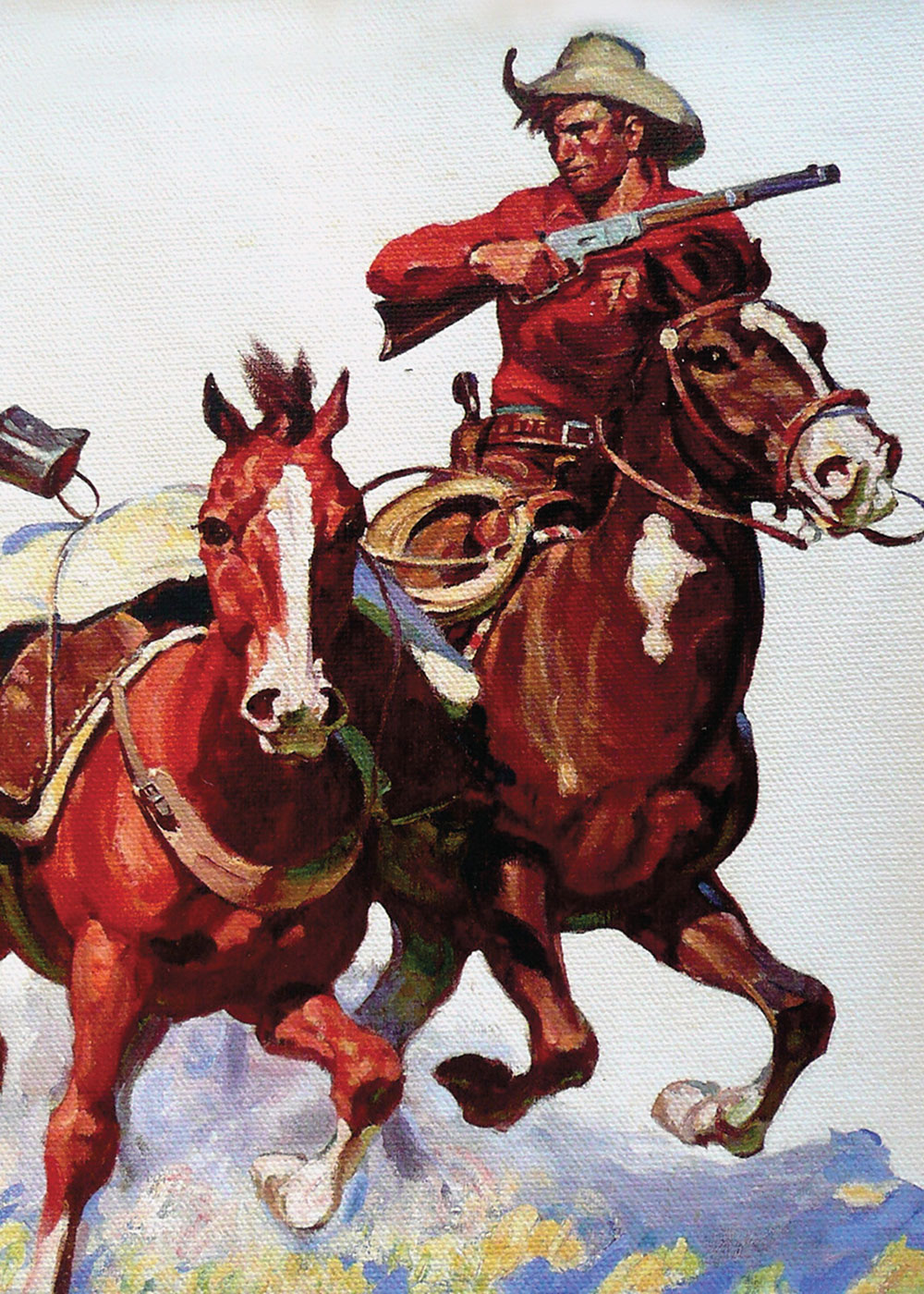 7. Joslyn Art Museum, Omaha, NE Founded in 1931, the Joslyn showcases a wide array of art. "The Race to Promontory: The Transcontinental Railroad and the American West," which closed in January, provided a great history lesson, and the Joslyn's collection of early Western artists is phenomenal. Joslyn.org
8. National Cowboy and Western Heritage Museum, Oklahoma City, OK: The William S. and Ann Atherton Art of the American West gallery wows newcomers and returnees on a daily basis. "Layered Stories—America's Canyonlands" runs through October 20, and "Caballeros y Vaqueros" opens September 14, so look out. NationalCowboyMuseum.org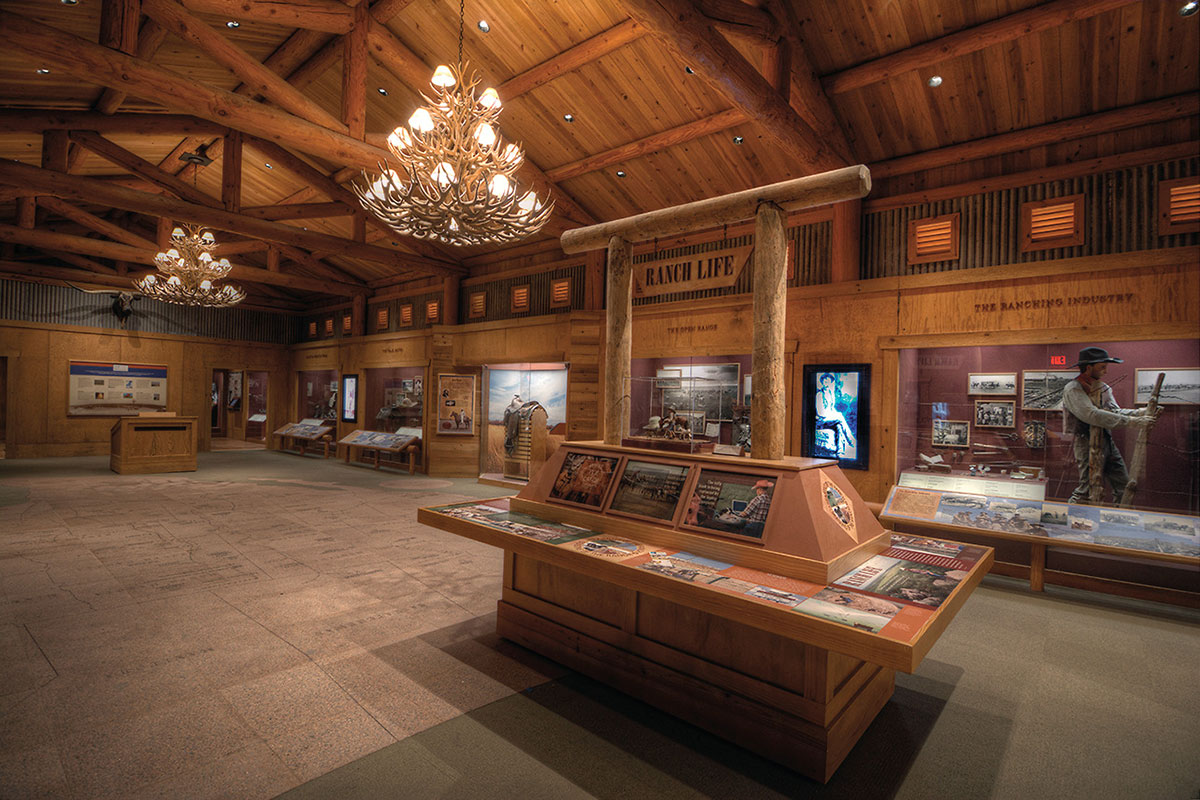 9. CM Russell Museum, Great Falls, MT: Charlie Russell's home, studio and art are featured in great exhibits. Plus, a James Ersfeld Memorial symposium from Western Writers of America, "Writing the West: From The Ox-bow Incident to Killers of the Flower Moon," is scheduled September 27-28. That's hard to top. CMRussell.org
10. Eiteljorg Museum of American Indians and Western Art, Indianapolis, IN: Always known for its Indian art, the Eiteljorg has reinvented its Western art galleries into a diverse, informative and enthralling experience. Eiteljorg.org
11. Tacoma Art Museum, Tacoma, WA: Exhibitions "Immigrant Artists and the American West, Native Portraiture: Power and Perception, Places to Call Home: Settlements in the West" and "Winter in the West" continue into 2020. How much better can this mecca get? TacomaArtMuseum.org
12. Booth Western Art Museum, Cartersville, GA: Western art appreciation grows in the South thanks to the Booth. "Lonesome Dove: Bill Wittliff Photographs" opens September 19 and runs through February 9, a fitting tribute as Wittliff, who adapted Larry McMurtry's novel into the hit miniseries, died after an apparent heart attack June 9 at age 79. BoothMuseum.org
13. National Museum of the American Indian, Washington, DC: A component of the Smithsonian Institution, the collection stretches from the Arctic Circle to Tierra del Fuego. Another branch is in New York City. NMAI.SI.edu
14. Gilcrease Museum, Tulsa, OK "Americans All! and Enduring Spirit: Native American Art" remain perennial highlights for visitors. Plus, "Bob Dylan: Face Value and Beyond" runs through September 15. Gilcrease.org
15. The Bryan Museum, Galveston, TX The Bryan celebrates Texas and Western history through art and more. Its first Hands on Texas History Festival debuted June 29. TheBryanMuseum.org
16. Wichita Art Museum, Wichita, KS: "Georgia O'Keeffe: Art, Image, Style closed in June, but "Heritage of the West: Charles M. Russell" is always showing, always popular. WichitaArtMuseum.org
17. Tucson Museum of Art, Tucson, AZ: Western art is the  key element here. "The Western Sublime: Majestic Landscapes of the American West" opens October 19 and runs through February 9. TucsonMuseumOfArt.org
Johnny D. Boggs's next novel, Buckskin, Bloomers & Me, is due out in December from Center Point Large Print.