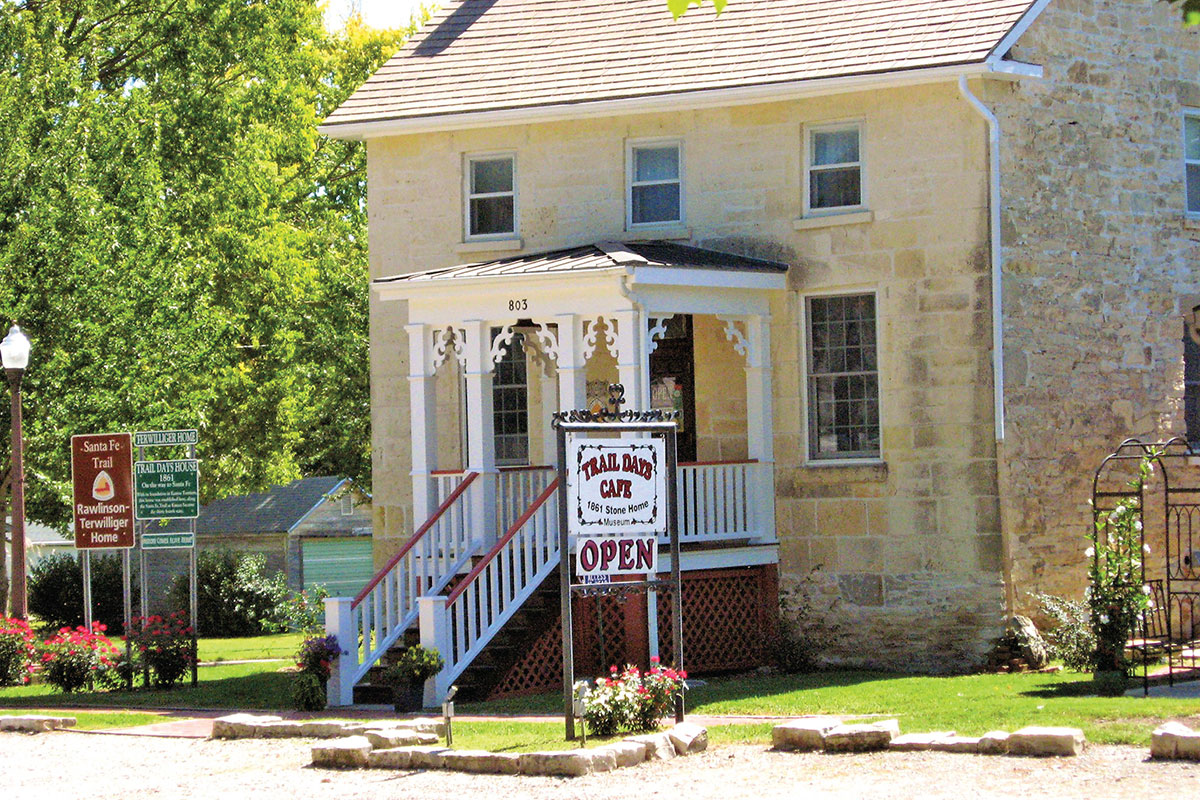 "No, no, no, no!" That's what they told Shirley McClintock when she asked her neighbors to save an old building along the Santa Fe Trail in Council Grove, Kansas.
"Don't take this on because I won't help you." That's what husband Kenneth told her.
But what she was told and what she heard were two different things. What she heard was: "Shirley, you have to do it yourself—don't worry, they'll fall in line."
And they did. That's how a dump of a place was saved in 1994 and discovered to be a beautiful 1861 stone building—perhaps the oldest stone house still standing along the historic trail.
"I was like the Lone Ranger," Shirley says today, speaking from what is now the Trail Days Cafe and Museum—serving food that represents everyone who's lived on this dirt, from American Indians to German immigrants to Swedish farmers.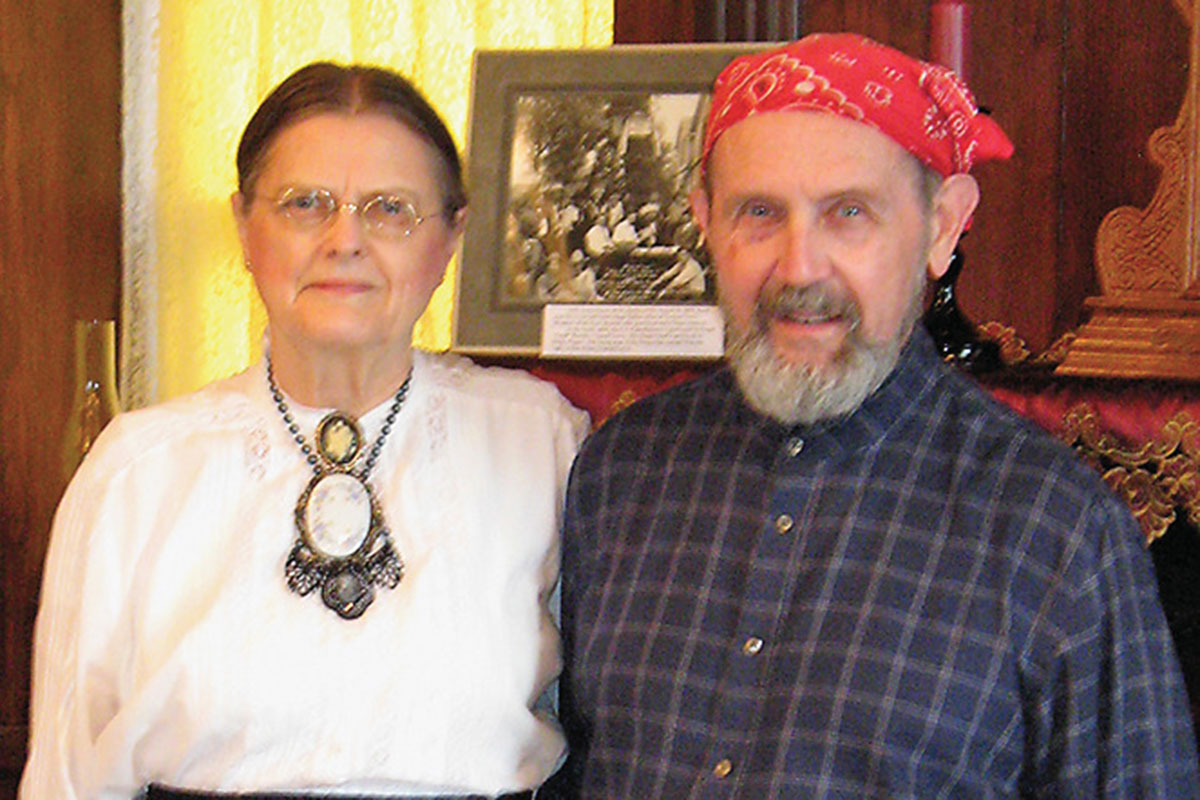 There was just something about this place that spoke to her. She couldn't stand the thought that the abandoned building—a gas station for 50 years—was about to be bulldozed to make room for trailer houses. Maybe it spoke to her when walked around the place and realized that under all the paint and mortar that camouflaged its natural beauty was a stone house. Or maybe it was the day she found the Indian pictograph on a doorjamb. Whatever it was, she knew this was something historic and her town would be a loser if they lost it.
When she couldn't find anyone to buy it outright, she asked for help raising the down payment, and lots of friends chipped in. Then the angels smiled and the estate of retired schoolteacher Hazel Torgeson was left to the Historic Preservation Corporation that Shirley and Kenneth created in 1994. (Yes, he's up to his neck in this too.) The estate helped tons. So did the musicals Shirley created and staged at the local theater, often making the costumes herself for singers who were accompanied by a big screen slide show. She drew between 250 and 450 patrons in a place where those numbers mean something special is happening. When even that didn't raise enough, Shirley learned to write grants.
All in all, she not only saved the stone building and then made it a cafe to benefit the restoration corporation, but also surrounded it with other projects, including a 1902 one-room schoolhouse and a 1930s tourist cabin. Lots more is in the works, including an 1858 two-story log home that has had a barn built around it to protect it, and a 1947 grocery store that will become a multi-purpose auditorium.
Because one thing is perfectly clear: Shirley McClintock gives no indication she's done saving pieces of Kansas's history.