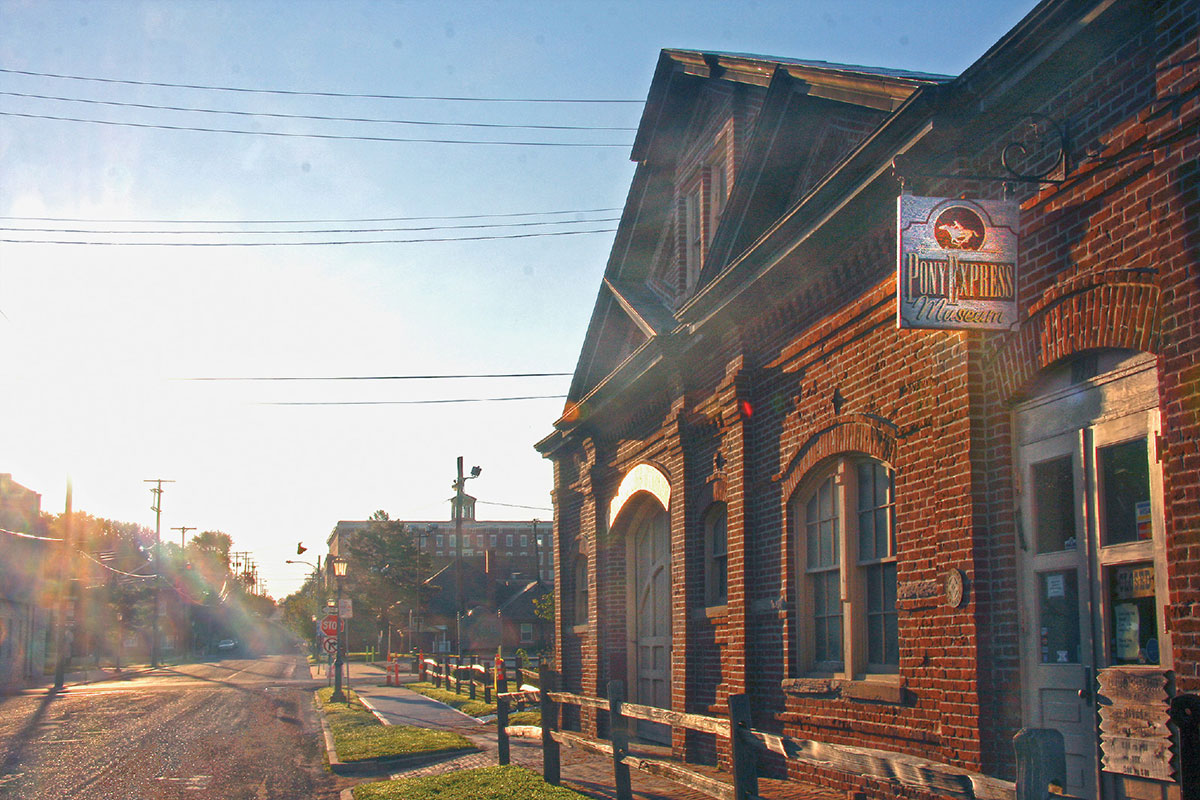 Fur trapper Joseph Robidoux founded this town on the Missouri River in 1843, and westbound travel helped it grow. Emigrants stopped here by the thousands to buy supplies, their wagons crowding the streets as they waited to be ferried across the river and continue their treks.
But for modern travelers, Jesse James and the Pony Express draw most of the attention.
The Pony Express National Museum offers a terrific venue to relive the bravery of the young men who made breakneck rides from St. Joseph to Sacramento and back.
When visitors step inside the refurbished Pony Express stables, a sensor triggers a recording telling the story of Johnny Fry. To the sound of a cannon blast, he rode out of the stable at 7:15 p.m. on April 3, 1860, beginning the Pony Express era, which lasted only 18 months.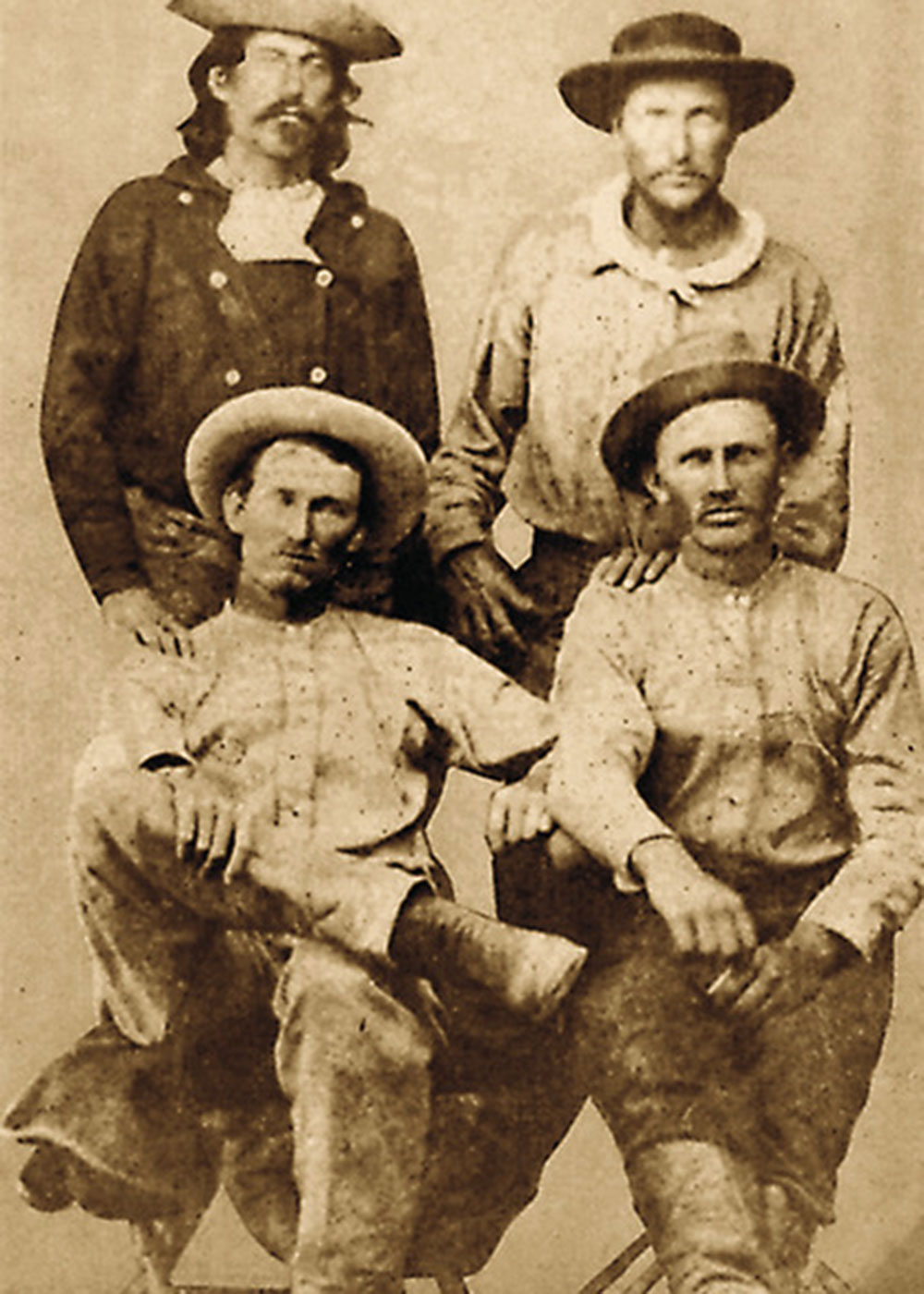 See life-size figures of Fry, his father and another man preparing to open the stable door. One museum room has multiple panels with information about heroes like Bronco Charlie. He started as a substitute rider for Pony Express at age 11 and became the last living former rider, dying at age 105.
In 1860, the first floor of Patee House Museum, now a National Historic Landmark, served as the Pony Express's headquarters.
After Bob Ford killed Jesse James in St. Joseph in 1882, the outlaw's family spent two nights at Patee House, then called World's Hotel. The home in which Jesse was shot, originally two blocks away, was moved to the Patee House lot in 1977.
Visitors see a tie pin Jesse wore the day of his murder, a bullet removed from his right lung (but not from the Ford shooting) and a skull casting showing the fatal bullet hole behind his right ear.
"People thrill to stand where Jesse stood, where he lived and where he died," says Patee House Museum Business Manager Lauren Green.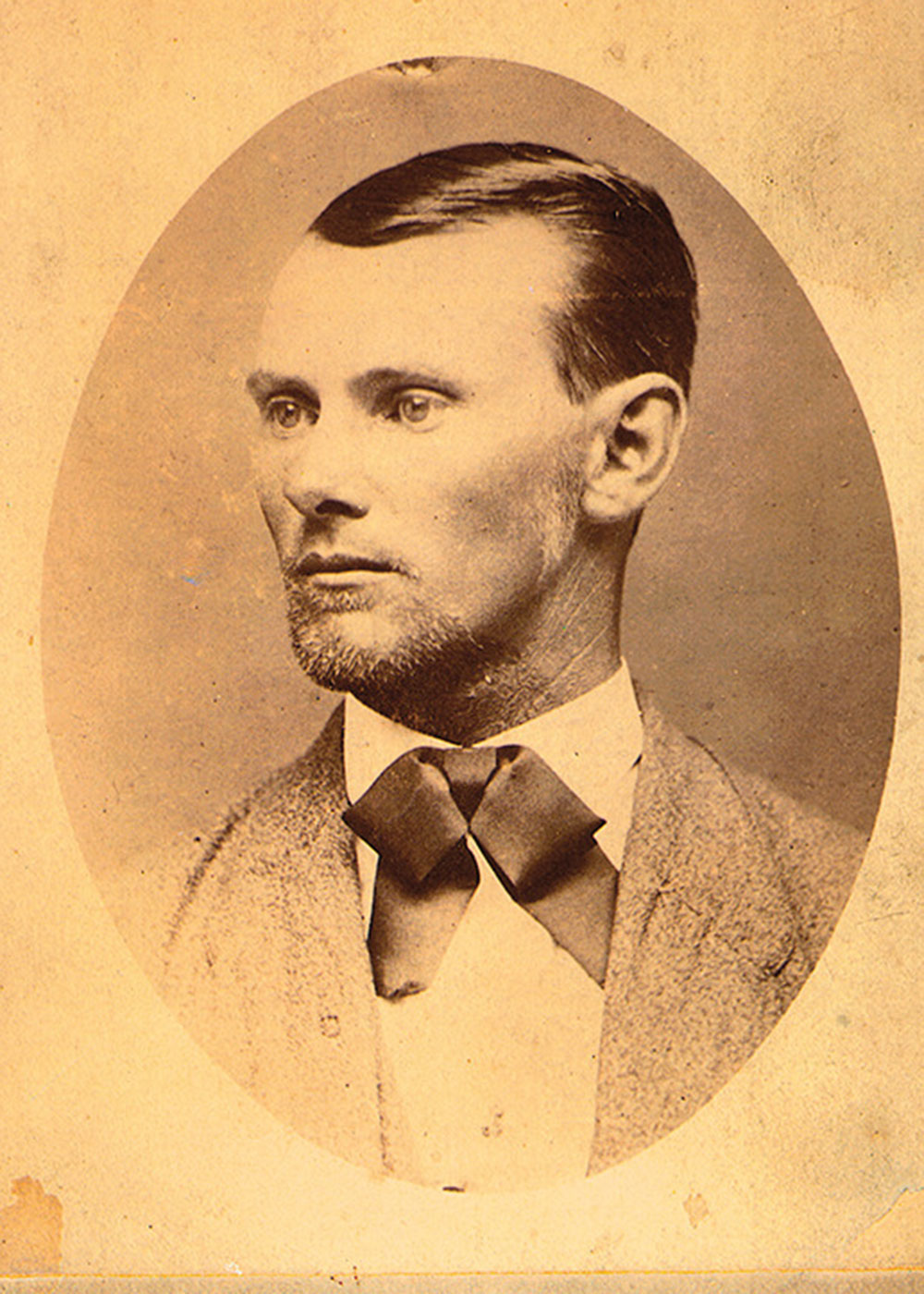 To tour a remarkable structure, see the 43-room Wyeth-Tootle Mansion, completed in 1879 in the Italianate style with a Gothic influence to resemble the castles businessman William Wyeth saw in Germany.
It features ceiling paintings and a stunning stained-glass window on a staircase. See a  Pony Express rider's saddle and a model of Robidoux working on a pelt.
St. Joseph hosts several fun annual events. The weekend-long Apple Blossom Festival in May, ongoing for 95 years, includes a parade and barbecue contest among chefs who take barbecue very seriously.
Pumpkin Fest in October features the creation of the Great Pumpkin Mountain in which 800 carved and electrically lit pumpkins are piled onto a scaffold.
"When they're lit up all at once, it gives everybody goose bumps," says Beth Conway, communications director at St. Joseph Convention and Visitors Bureau.
Check the show schedule at Missouri Theatre, which opened on June 25, 1927, with Clara Bow starring in the silent picture, Rough House Rosie. Now a performing arts center, this former movie palace has been renovated to resemble its art deco and Moorish beginnings and is often called a piece of art itself.
The 13,000-square-foot Remington Nature Center explains the Missouri River's importance in regional development and showcases American Indian artifacts. See a replica wooly mammoth.
The Albrecht-Kemper Museum of Art holds one of the Midwest's best collections of American art, with works by Robert Henri and Edward Hopper. It has Thomas Hart Benton's piece, Custer's Last Stand.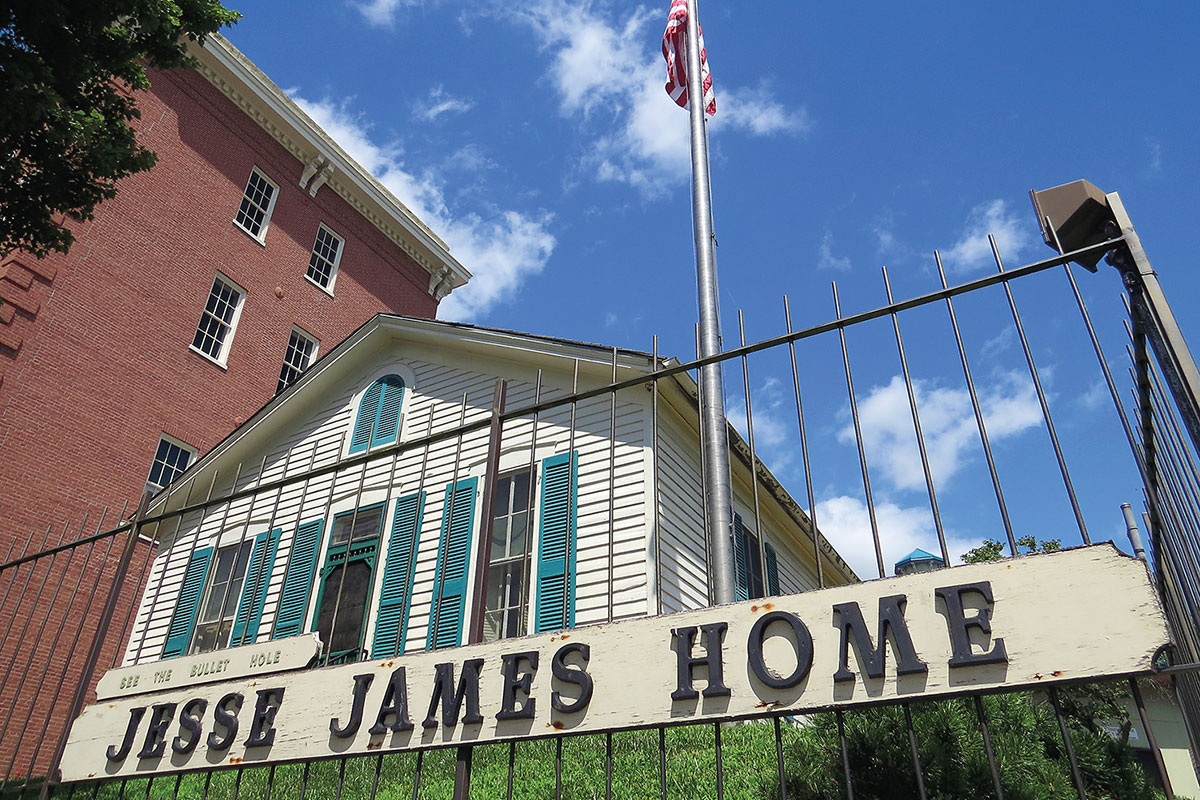 Downtown St. Joseph is a great place to walk, rich with shops, restaurants, a rotating sculpture display and outdoor murals. One of the largest, "Queen of the River Towns, King of the Trails," depicts wagon trains and settlers. It spans most of a city block and exceeds 100 feet in height.
Fun Fact: St. Joseph's downtown streets are named for Robidoux's eight children—Faraon, Jules, Francis, Felix, Edmond, Charles, Sylvanie and Messanie. One street is named for his wife, Angelique.
Leo W. Banks is an award-winning writer based in Tucson. He is the author of the mystery novel, Double Wide.