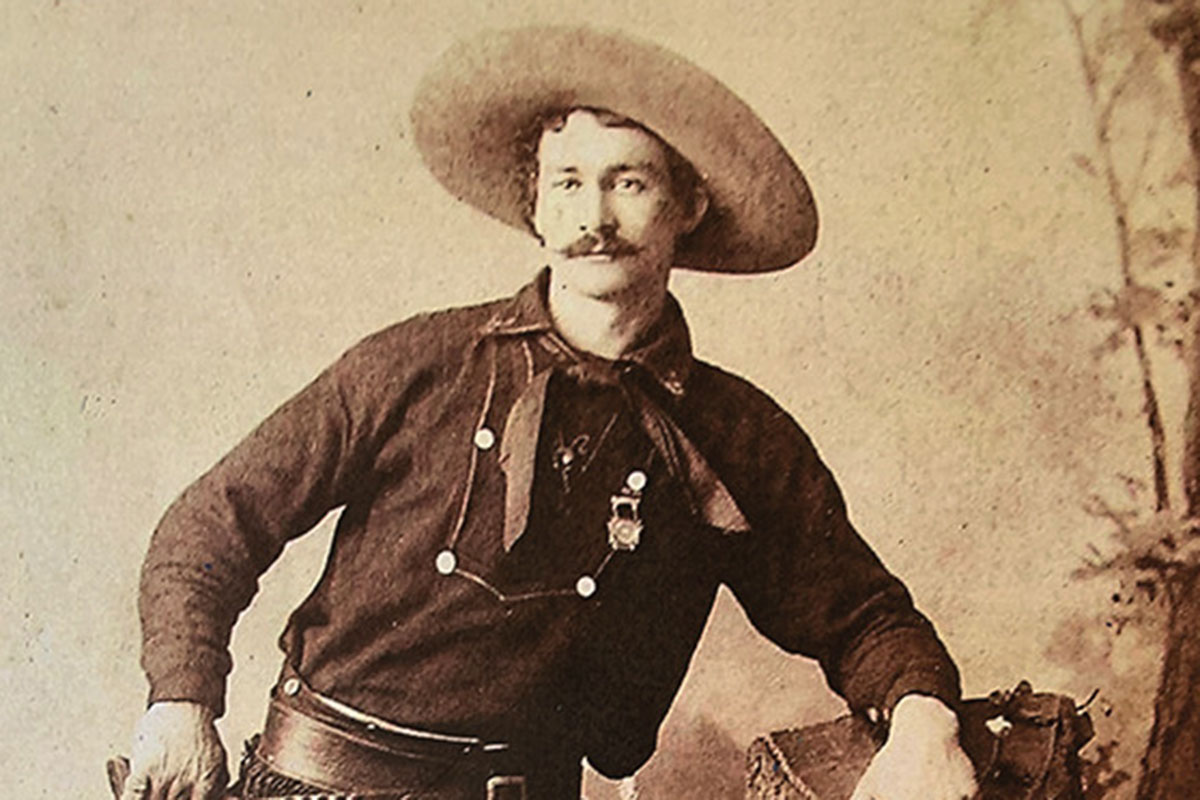 The problem with the only known photo of John Ringo is that he looks like a banker. The real Johnny Ringo (as he perhaps was never called) was known as the King of The Cowboys, and possibly the defacto leader of the Clantons and McLaury Cow-boy faction across Cochise County in the early 1880s.
So, how do we illustrate that discrepancy on the cover of True West magazine? The most convincing way would be to "marry" Ringo's face to a photograph of a period cowboy. Art Director Dan "The Man" Harshberger did a superb job of doing just that, but our editor, Stuart Rosebrook, is appalled with this because, as he puts it,  "it's ultimately a fake photo."
My position is that it's an illustration or depiction of what he may have looked like. You know, as in "artistic license"?
So I asked our Historical Consultant, Paul Andrew Hutton, to weigh in and here is what he said: "Considering the current controversy over Old West photographs, the use of any photoshopped image on your cover is really calling in an air strike on your own position. A painting or a movie image are quite different from an altered image, no matter how clear you make what you are doing. It will turn up on eBay as 'newly discovered' and worth $50k on 'buy it now.' Sorry that the real image of Ringo is such a dud-spud."
Okay, fine. We'll go with a painting. Still, you have to admit, it's kind of cool. 
New Ringo Photo Montage Worth Zero!
This montage photo mash-up is fake and was done purely for illustrative purposes. We don't care what it says on eBay, do not pay anything for it.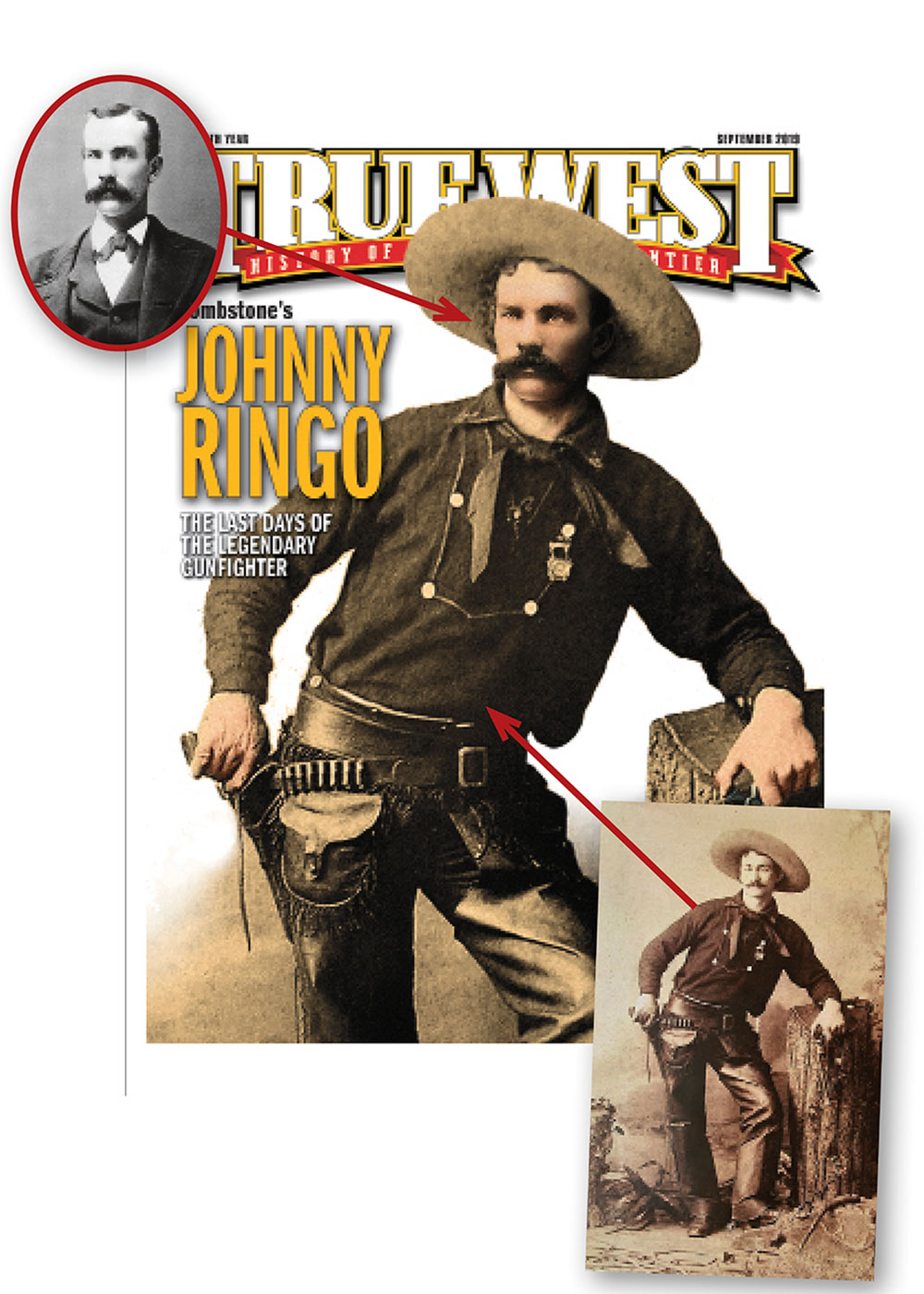 For a behind-the-scenes look at running this magazine, check out BBB's daily blog.