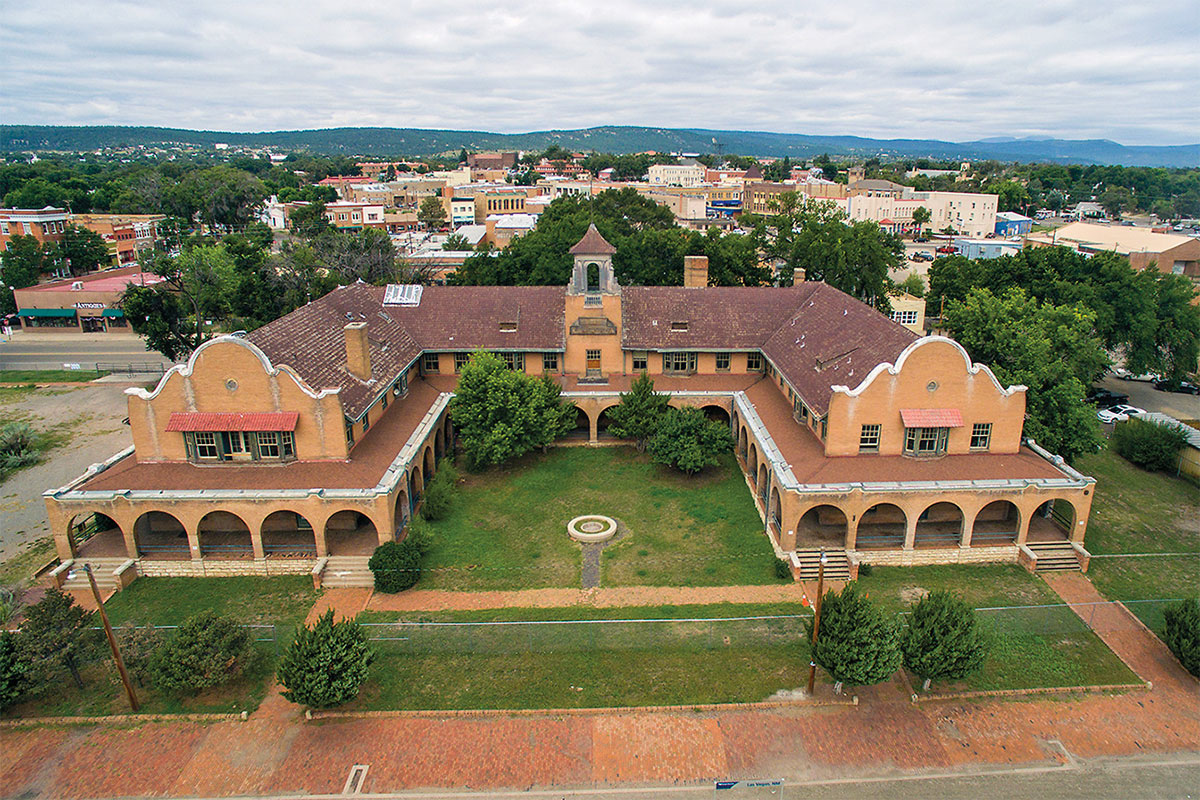 Allan Affeldt knows what it takes to restore a historical hotel or saloon. We're inside the Legal Tender Saloon, Bistro and Music Hall, a historic saloon in Lamy, New Mexico, when he says: "Unless you've got a real dedicated preservationist who also is fairly clever financially, who has resources to put into it and can bring leverage to bear, these things never happen. They're just going to fall down."
"Did you just describe yourself?" I ask.
"Yeah," the entrepreneur says. "There's only a handful of people like that, and most of those people who have those skills and resources are not going to do a project like this because they can make money and do them somewhere else."
Originally built as a general store in 1881, The Legal Tender has gone through many reincarnations over the years—the bar from Germany was installed in 1884—but its life as a museum made it appealing to Affeldt.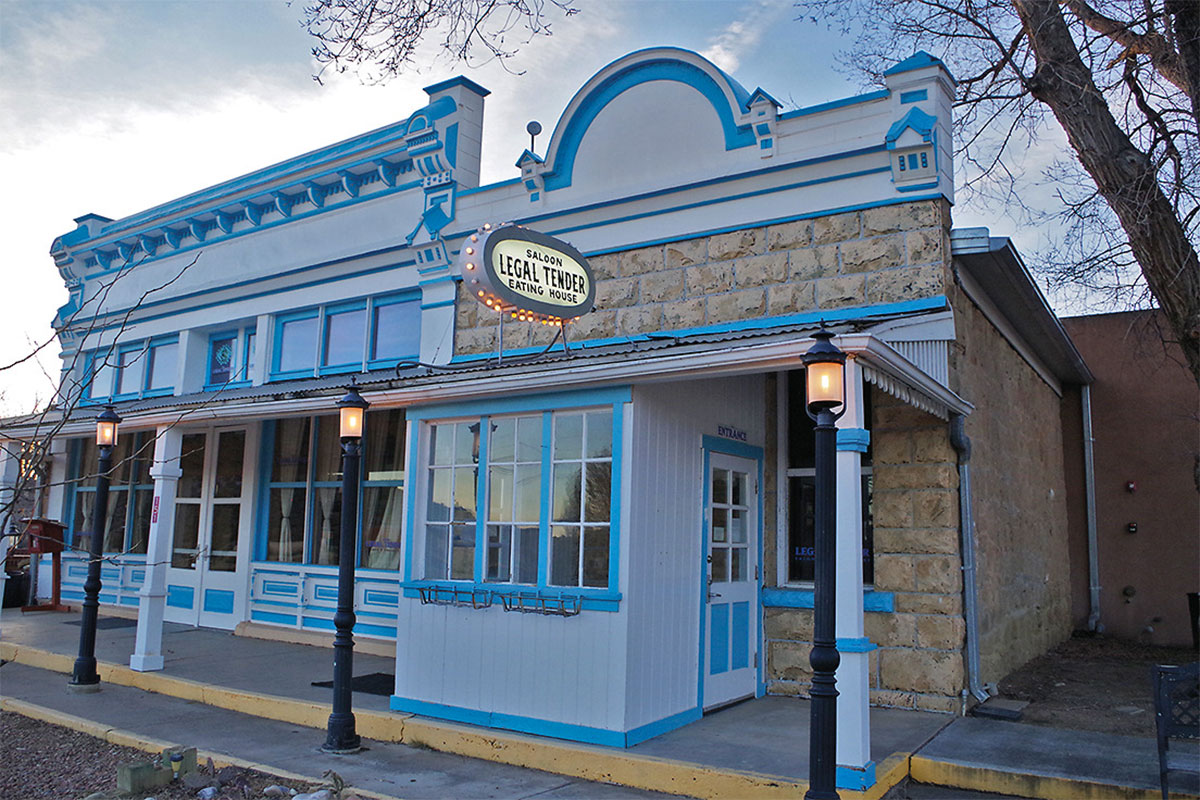 "Good stewards have kept the building intact, sort of like they've been waiting for the right people to come along," Affeldt says. "Hopefully, that's us."
La Castañeda, the historic 1898 hotel in Las Vegas, New Mexico, and the first of Fred Harvey's trackside hotels, was not blessed with good stewards before Affeldt decided to save it. The horseshoe-shaped building, site of Theodore Roosevelt's Rough Riders' first reunion in 1899, had been closed since 1948 and was about to be sold to a scrapper for the bricks when Affeldt "matched his bid to save the building."
Affeldt, whose Winslow Arts Trust Foundation manages the properties (he's not on the board), has salvaged other historic hotels including The Plaza, also in Las Vegas, New Mexico, and La Posada Hotel in Winslow, Arizona.
"The usual fate of these things is… it'll be cheaper to knock it down," Affeldt says. "It's just a business decision."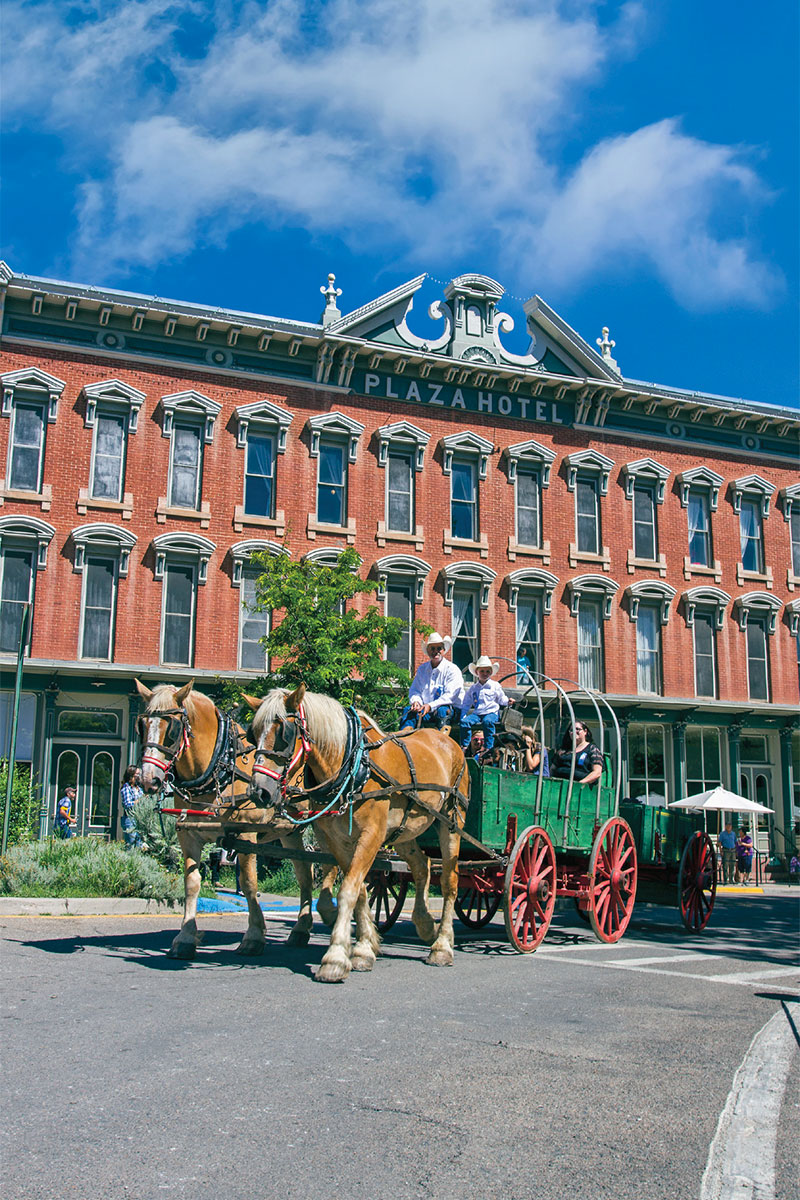 Across the West, historic saloons—Denver's 1893 Buckhorn Exchange—and hotels —Buffalo, Wyoming's 1880 Occidental Hotel—offer 21st-century patrons historic places to stay, drink or eat. In Tombstone, Arizona, The Crystal Palace Saloon, which started in 1879 as Golden Eagle Brewing Company, and Big Nose Kate's Saloon, located in what was built as the Grand Hotel in 1881, continue to draw tourists and history buffs.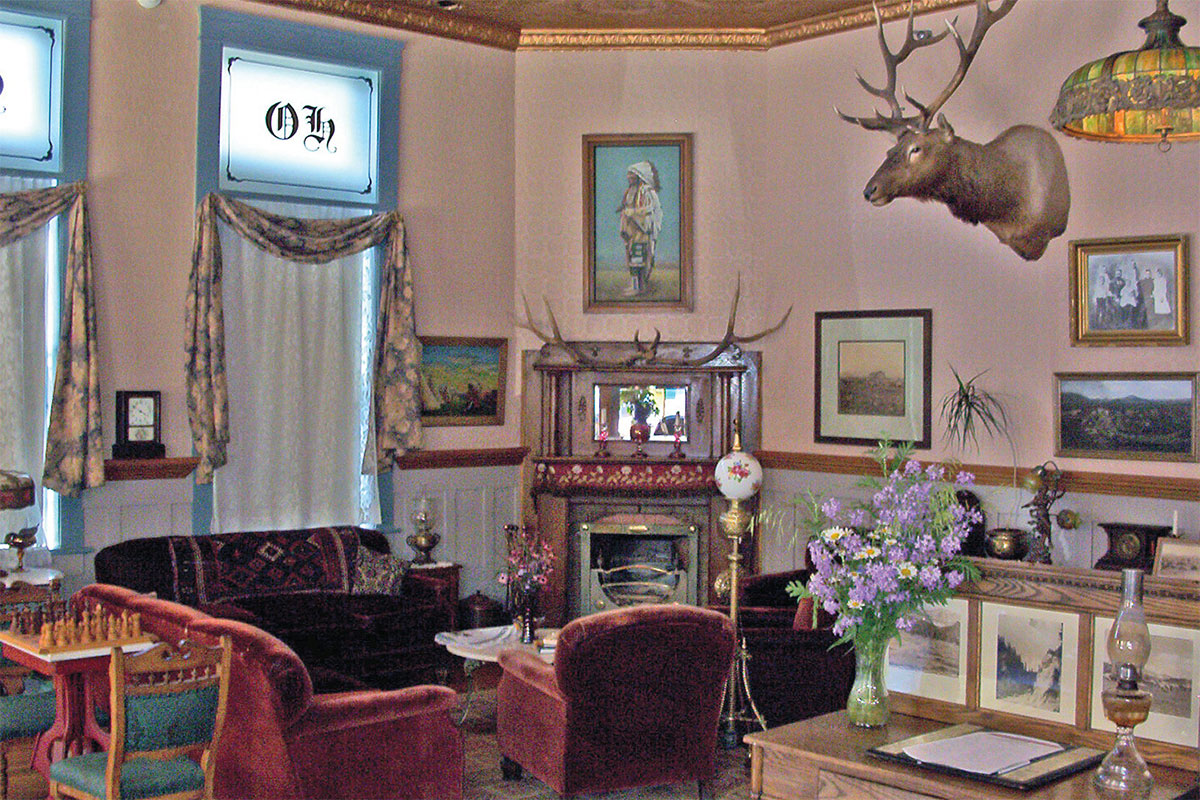 When Astrid (her legal name) bought The Historic Plains Hotel in downtown Cheyenne, Wyoming, at an auction in December 2015, she planned to turn the property into rental housing for working people—just as her Fort Collins, Colorado-based company, Astride A Starship, had done along the Front Range.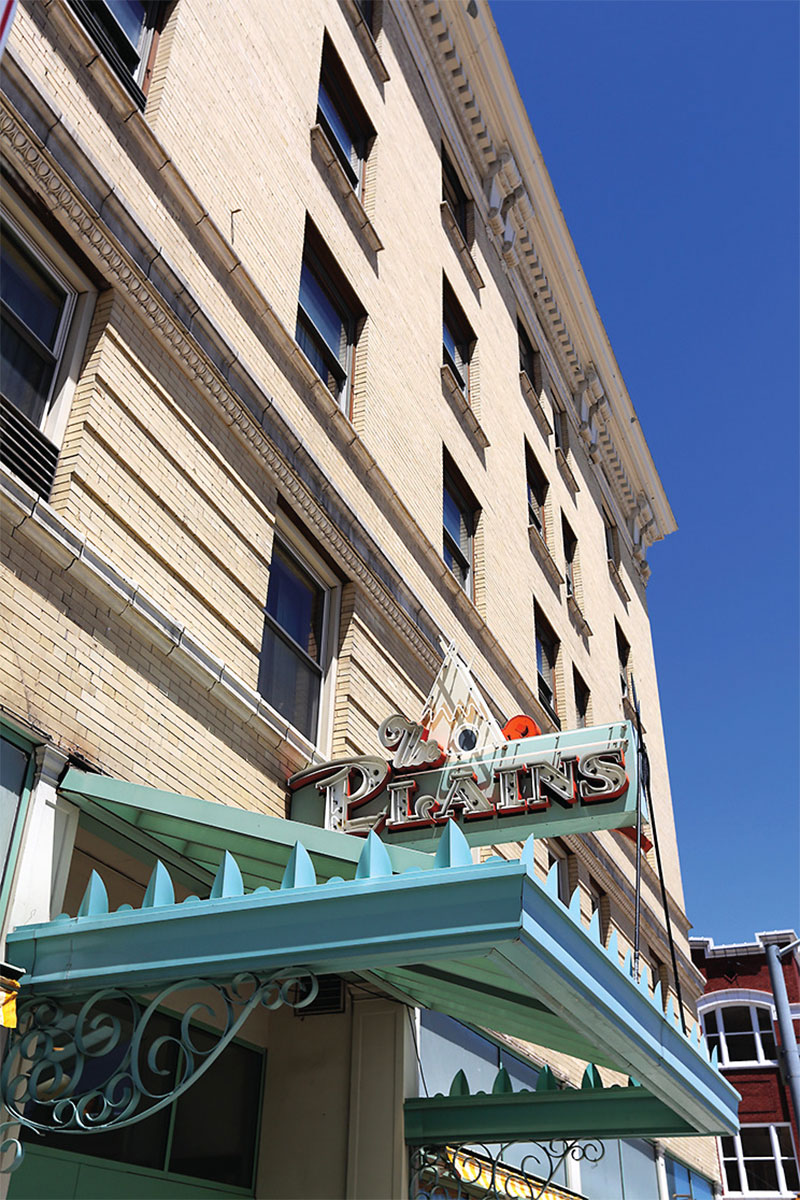 "A few weeks in, I realized how incredible this hotel was," she says. "You're a steward. One hundred and six years of continuous operation—I didn't feel that I had the right to take it out of its operation, put employees out of their jobs."
Astrid has modernized infrastructure at The Plains, which opened in 1911, made necessary repairs and revamped the hotel's Restaurant of the Plains and Wigwam Lounge, even though she had no hotel or hospitality experience (neither did Affeldt until he bought La Posada).
"It takes grit, it takes kindness, it takes stepping one foot in front of the other when taking on something like this," she says.
While the purchase price for old buildings at auctions is nothing compared with rehabilitation and restoration costs, Russell True got lucky when he bought Rancho de la Osa in Sasabe, Arizona, in 2016.
"We bought a pretty well-maintained place," said True, the co-owner of White Stallion Ranch in Tucson, who partnered with Robert Bucksbaum, owner of the Majestic Dude Ranch near Durango, Colorado, to buy Rancho de la Osa. "We could've dusted the furniture and swept the floors and checked in customers the day we bought it."
Started by Jesuit missionaries in 1720 and raided by Pancho Villa in 1916, the property became a guest ranch in the 1920s, entertaining guests ranging from Lyndon B. Johnson, Adlai Stevenson and Marshall Plan author William Clayton to Zane Grey, Tom Mix and John Wayne.
"We get guests who'll go there literally for the history and or the ambiance," True says. "When you walk through the door…even myself, I feel like I've just tumbled through a time machine."
But managers and owners have challenges.
"The biggest challenge is keeping up with the guests' expectations while we're not ruining the historic integrity of the hotel," says Tori Ossola, manager of the 1887 Strater Hotel in Durango, Colorado, where novelist Louis L'Amour was inspired during stays in the second-story room above The Diamond Belle Saloon. "Giving our guests the ability to plug in all of their devices, while we are limited with outlet space in our historic rooms is certainly a big challenge for us. [And]our hotel is made of cinderblock and brick, which certainly isn't conducive to allowing strong Wi-Fi signals to some of our areas."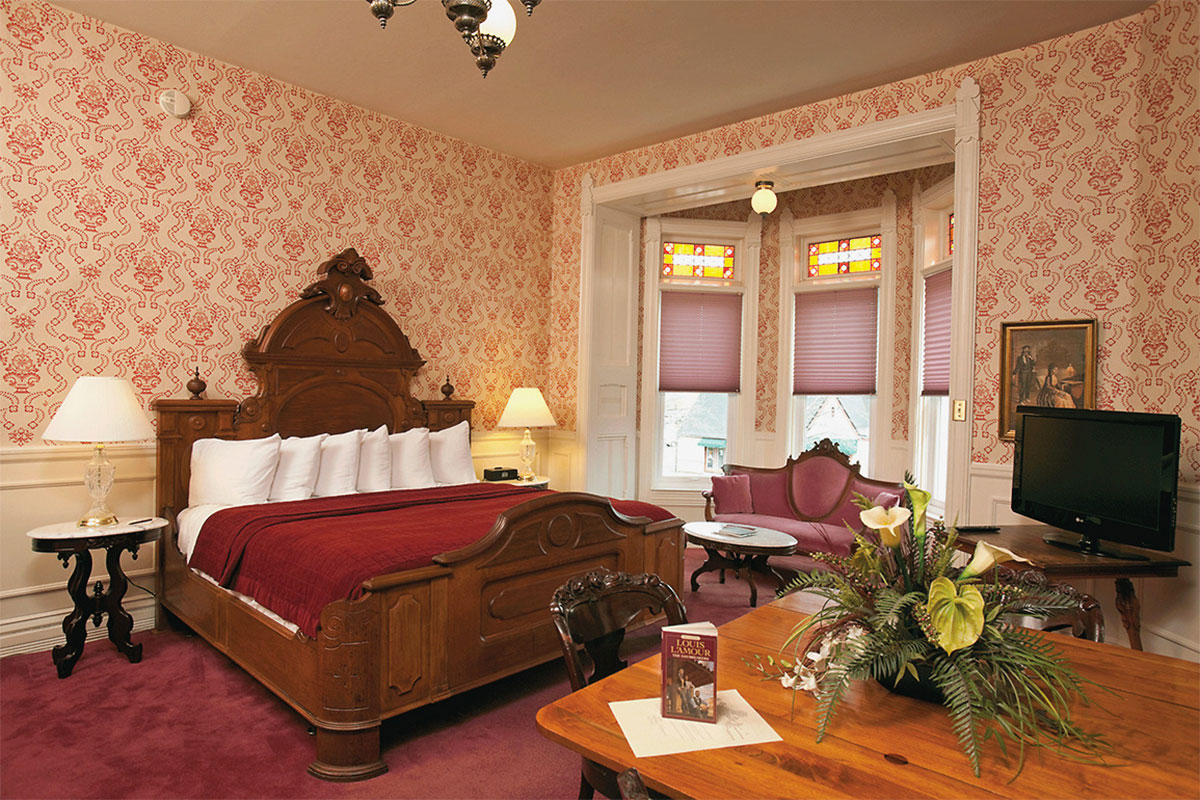 Craig Melville, spokesman for Glenwood Springs' Hotel Colorado, the 1893 "Grande Dame" whose guests have included Theodore Roosevelt and Molly Brown, agrees.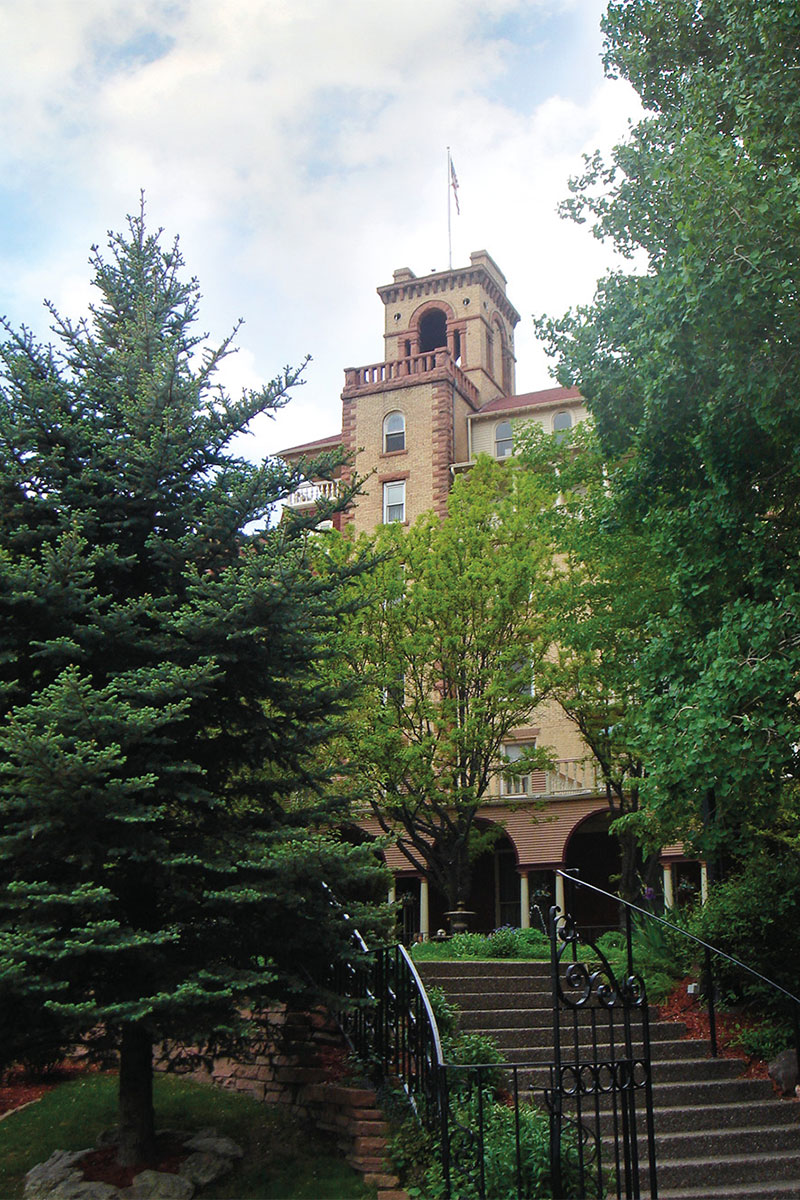 "To stay true to the history of the Hotel Colorado while implementing state-of-the-art improvements takes a fine balance of creativity and ingenuity to ensure our guests have all the modern comforts while maintaining the history and elegance of the 125-year-old hotel," Melville says. "Meeting planners will have the best tech services for their attendees while still enjoying the unique historic feel of the conference rooms. We will provide all the updated amenities and comforts of a modern hotel while still keeping its original historic look and feel, working hard to balance the two to offer our guests a top-notch and unique experience."
Johnny D. Boggs has camped across the West, but at his age, prefers hotel comforts and food he doesn't cook over a campfire.