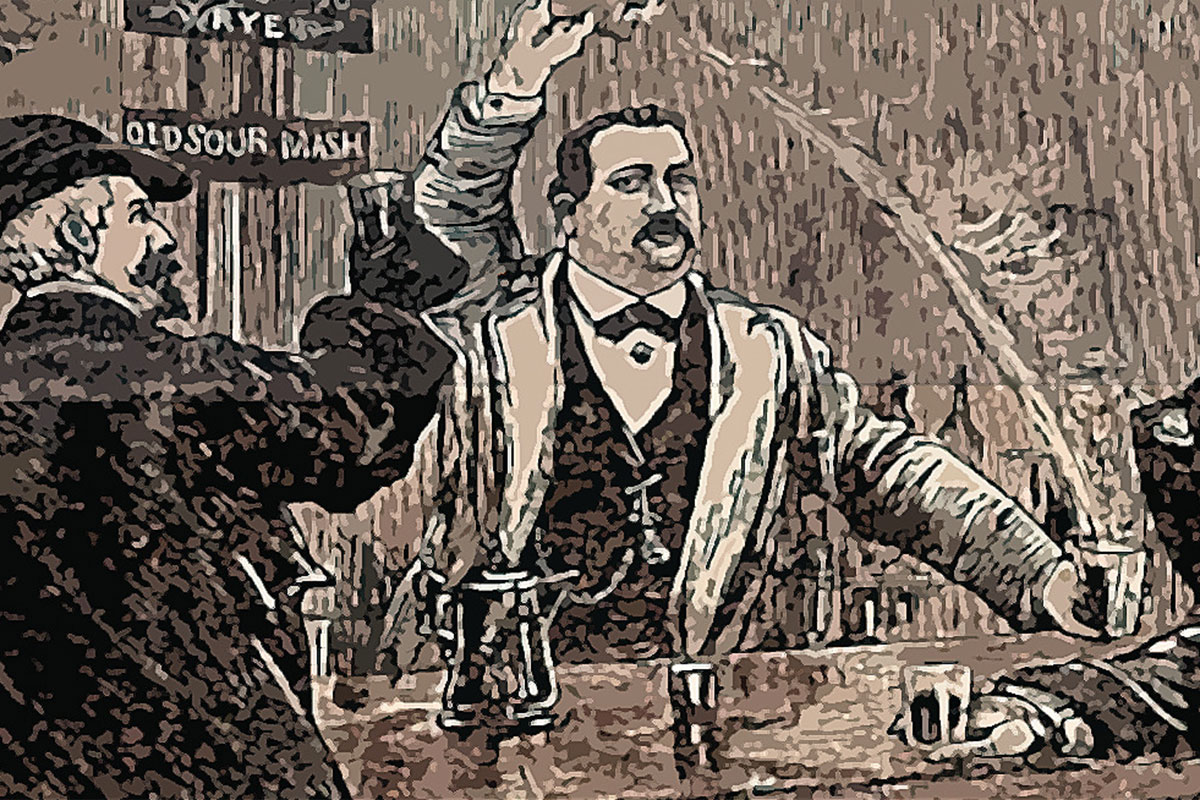 Mixologists, or bartenders, of the time were often skilled and jokingly referred to as pharmacists or chemists with a "medicine" chest. Prior to Prohibition, the bartender or mixologist had an admired role. Three of the most famous pioneer mixologists who worked in California were Harry Johnson, William "Cocktail" Boothby and Jerry Thomas. Born in 1830, Jerry Thomas is considered to be the "Father of the Cocktail." He tended bar in the 1860s at the Occidental Hotel in San Francisco, where, one legend claims, the martini's history starts. In 1862, "Professor" Thomas published the Bartender's Companion. He is also credited with creating the wildly popular Tom and Jerry cocktail at the Occidental. He later published How to Mix Drinks, or the Bon-Vivant's Companion. This included his famous Blue Blazer, which is a flaming cocktail.
William T. "Cocktail" Boothby stood at an average height of 5'11''behind the bar, but he was tall in demand during the late 19th and early 20th centuries. A large portion of his career was spent at the elegant Palace Hotel on Montgomery Street in San Francisco. It was at this establishment where he created his signature "Boothby Cocktail." The California native came from a restaurant family, so he likely learned his craft while working for his parents during the late 1800s. He wrote his first bartender book titled The American Bar-Tender in 1891 and re-did it after the turn of the century.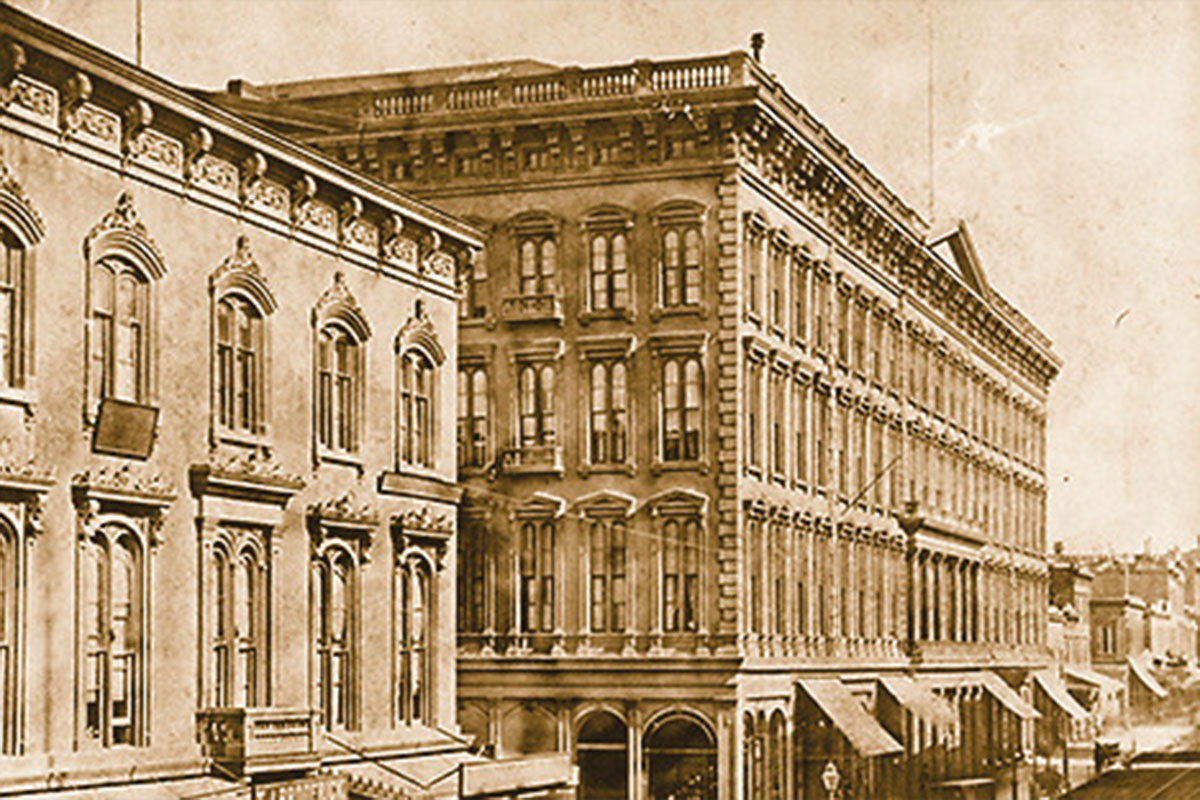 While Boothby was the head bartender at the Palace he also filled in at the Fairmont Hotel and another downtown location. During this time a patron of these establishments decided to stop drinking. It seems an unnamed imbiber wandered into the Fairmont one afternoon where Boothby served him a cocktail and he went on his way. He later patronized the downtown location where Boothby had started serving drinks. The man said to Boothby, "I've seen you somewhere before."
Boothby replied that he didn't think so. The patron then asked, "Have you got a brother working at the Fairmont?" Boothby told him he did not. The man muttered, "Most curious, more curious." About an hour later, Boothby had stepped behind the bar at the Palace and that same patron walked up the mahogany board to order a beverage. Billy leaned over to take the man's order but rather than hearing a cocktail order, the man asked, "Have YOU got a brother at the Fairmont?" Boothby replied, "No sir, not I. What will you have?" The paled-lipped patron moaned, "Not a thing! When I get as bad as this, it's time to quit. I'm through forever!"
Harry Johnson also tended bar in San Francisco for a while and later wrote the 1882 Bartenders' Manual, which went into great detail on how one should act and look behind the bar. He described how bartenders should address customers, how to set up a bar and included hints on making perfect drinks. Harry wrote that in order for a bartender to make the best drink possible, he must take the customer's order and then ask if he liked it medium, stiff or strong. He also needed to ascertain if the customer wanted a julep, a sour or a toddy version of his drink. Harry concluded, "I can not avoid, very well, offering more remarks regarding the conduct and appearance of the bartender….Bartenders should not, as some have done, have a tooth-pick in their mouth, clean their finger nails while on duty, smoke, spit on the floor, or have other disgusting habits."
Sherry Monahan kicked off her journey into Old West cuisine, spirits and places by authoring Taste of Tombstone. Visit SherryMonahan.com to learn more about her books, awards and TV appearances.