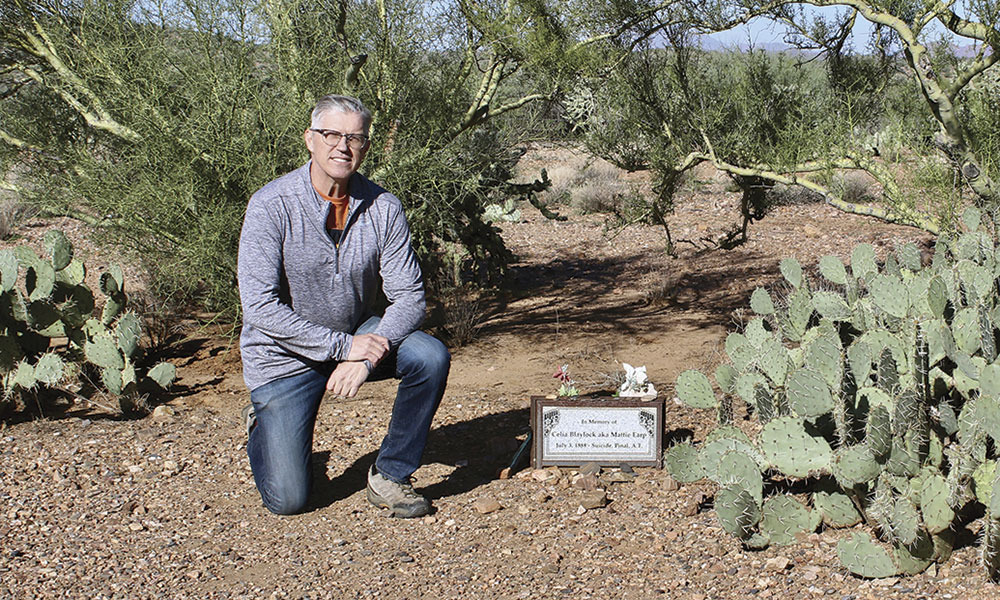 Peter Corbett moved West in 1974 to attend Northern Arizona University. He had a 35-year career in Arizona journalism and recently was a "roads scholar," writing blog posts for the state highway department and his travel blog—OnTheRoadArizona.com.
Five volumes that shaped his love of Western history are:
1) The Personal Narrative of James O. Pattie of Kentucky edited by Timothy Flint (Lakeside Press): Pattie shared his remembrances of fur trapping across the Southwest.
2) Nothing Like It in the World: The Men Who Built the Transcontinental Railroad 1863-1869 by Stephen E. Ambrose (Simon & Schuster): Ambrose explains the monumental achievement of building a transcontinental railroad without getting stalled on a
railroad siding.
3) The Bully Pulpit: Theodore Roosevelt, William Howard Taft, and the Golden Age of Journalism by Doris Kearns Goodwin (Simon & Schuster): I came to this book to learn the arc of Roosevelt's life from privileged kid to self-invented Westerner and progressive political leader. Goodwin delivers in spades.
4) Forging the Copper Collar: Arizona's Labor Management War 1901-1921 by James W. Byrkit (University of Arizona Press): The late Professor Byrkit, my mentor at NAU, pulled no punches in telling the stories of labor trouble, including the 1917 deportations of striking miners.
5) Roadside History of Arizona by Marshall Trimble (Mountain Press Publishing Company): This is a good read whether it's in an armchair or while exploring the back roads and dusty jeep trails across Arizona.