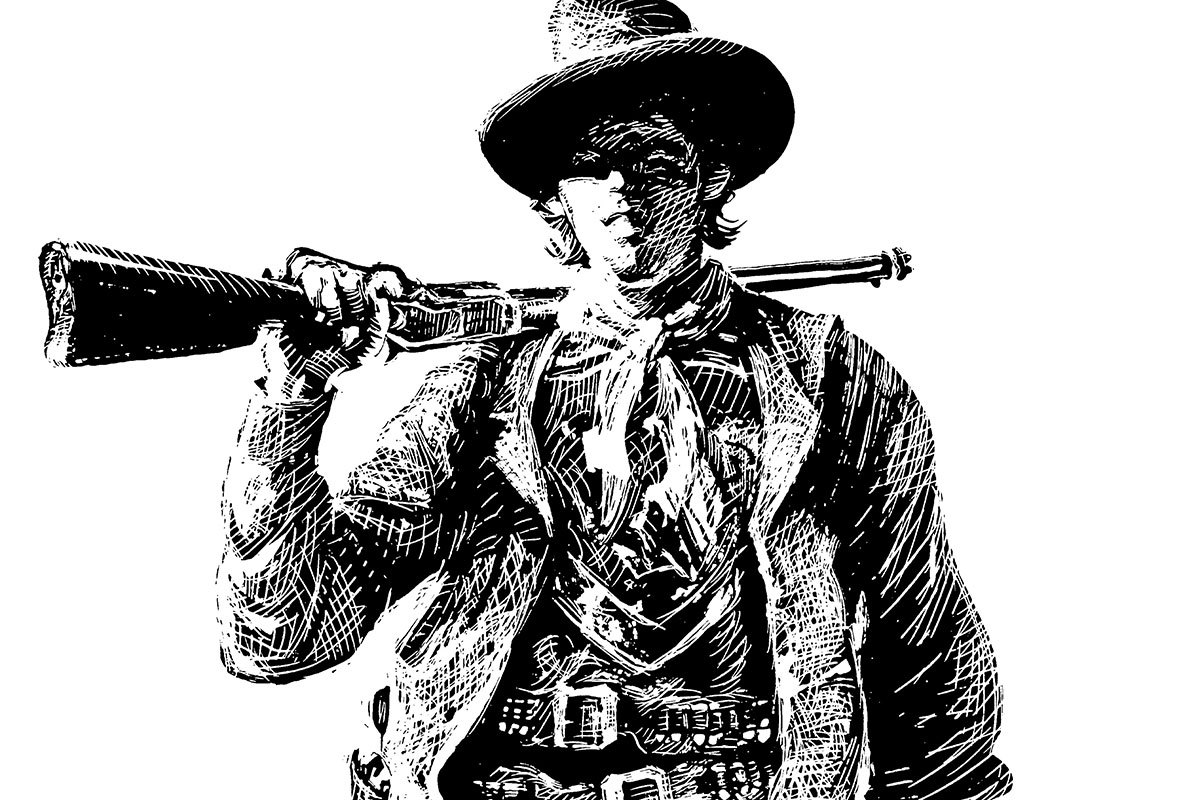 When I arrived in Lincoln, New Mexico, back in 1990 for my first research trip, I immediately heard about a 21-year-old kid from Florida—actually, a tennis pro—who was hanging around town and who everyone told me was a dead ringer for Billy the Kid. His name was William H. Cox, and they were right.
He wasn't hard to find because Lincoln had all of 55 people living within its city limits. We hit it off and he was up for re-enacting scenes, so he tried on a pair of shotgun chaps I bought in Orogrande on the trip over, and I paid him $100 and we were off to the races. I had prepared a shot list of scenes I wanted to illustrate and as we walked around town re-enacting various scenes, I noticed that lots of people were paying attention. For example, we were shooting in the street in front of the Tunstall store—doing scenes for the Brady Shooting—and we got out of the way for a big Winnebago coming down the street. As the big beast lumbered by, I happened to look up and the driver was pointing and saying to his wife—I could easily read his lips—"Look, Honey, it's Billy the Kid!"
Come to think of it, over the years I have used quite a few dead ringer Kid models for my illustrated forays into the Kid Zone. At right are just a few of them.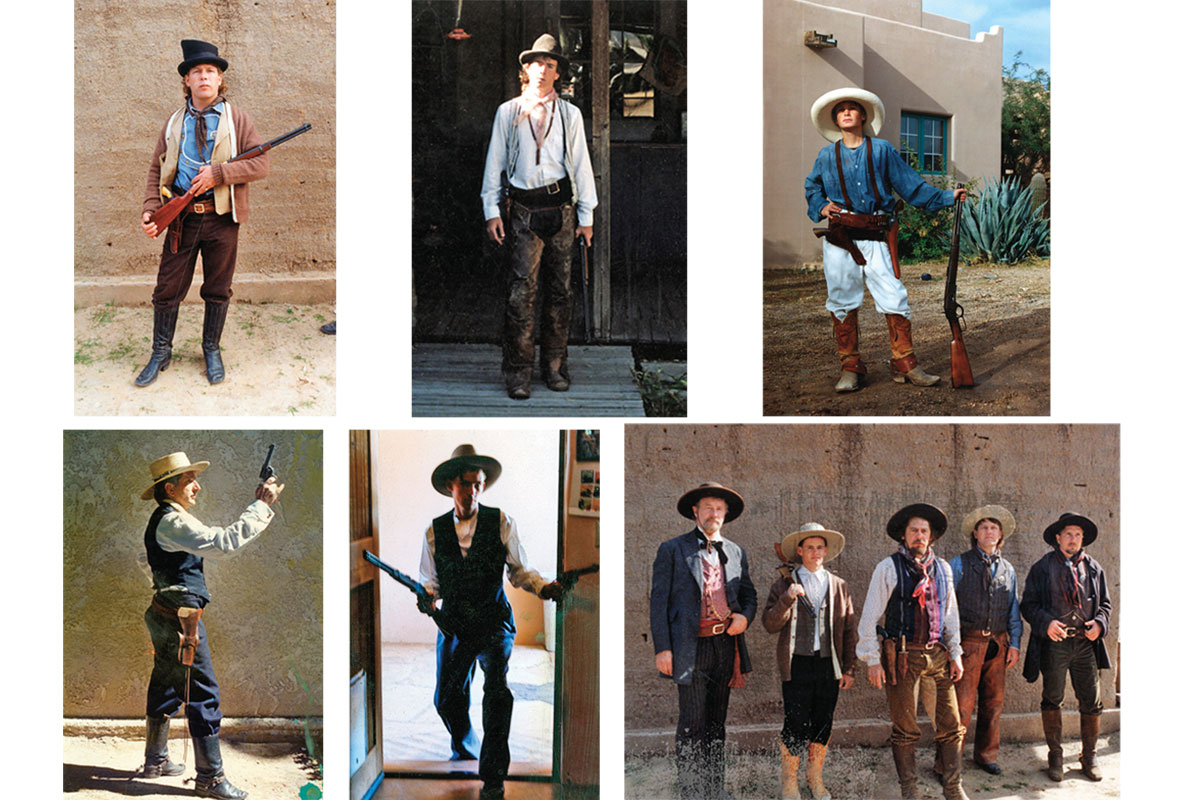 For a behind-the-scenes look at running this magazine, check out BBB's daily blog.