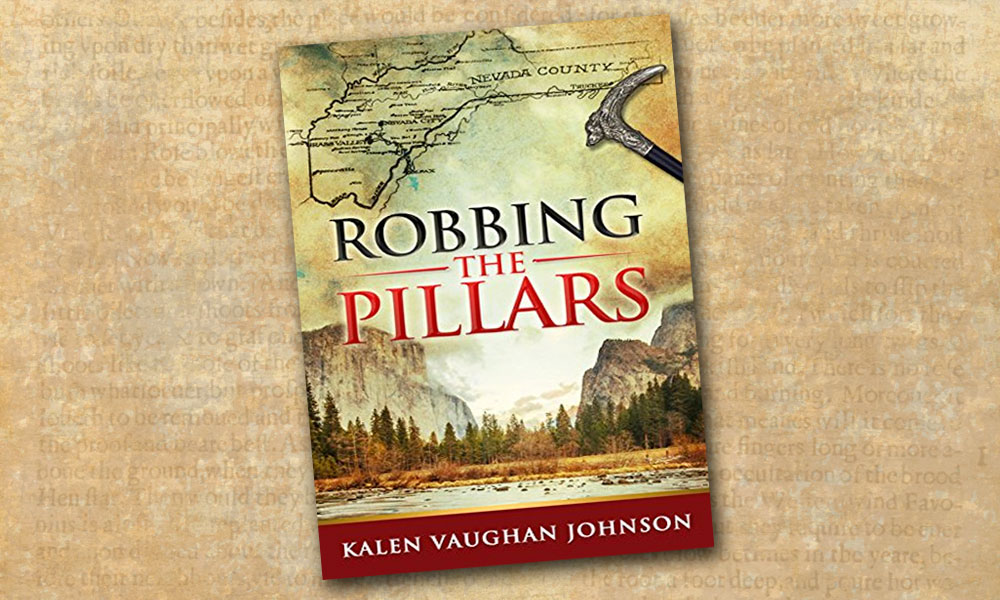 This is a powerful, American melodrama with strong, fearless characters willing to endure anything to realize their dream of striking it rich in California's Gold Rush country in the 1860s. In Robbing the Pillars (Five Star, $25.95), author Kalen Vaughan Johnson introduces readers to a gritty but admirable fugitive who has escaped Scotland to start life anew in the Sierra Foothills. On the other side of that lofty goal are political figures in San Francisco seeking to rid the land of independent miners and seize their riches.
Robbing the Pillars is a story of hard-working men fighting for legitimacy against the power of gold and those it seduces. Vaughan Johnson's prose is bold and the story she tells is compelling.
—Chris Enss, author of The Pinks: The First Women Detectives, Operatives, and Spies with the Pinkerton National Detective Agency.