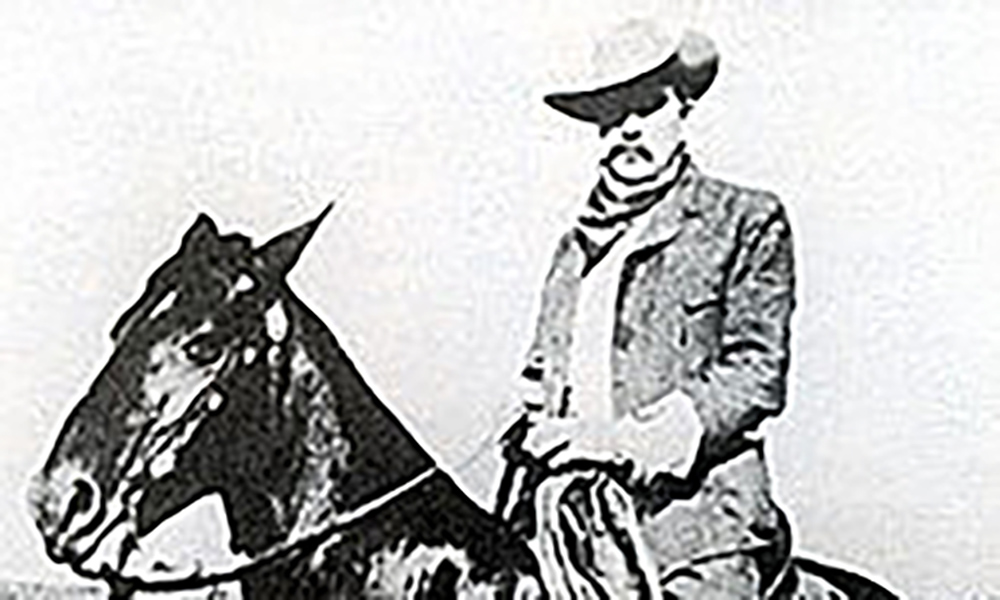 Next to fluctuating markets and drought the biggest concern facing cattlemen then and now was rustling. It was tough to get a conviction, you practically had to catch a rustler in the act of altering a brand. Even then the thief might convince a jury of his peers it was an honest mistake.
Down in Cochise County in the early 1900s a family named Taylor arrived from Texas were building up a herd in a manner contrary to the biological laws of nature but nobody could prove it.
Captain Tom Rynning, of the Arizona Rangers came up with a novel idea. He and a local cowman roped thirteen young calves that had just been weaned, took a pocket knife and slit open the gullet on each and inserted a small Mexican coin, then sewed them up again.
Rynning waited a few months then checked on the calves again and sure enough, they were wearing Taylor's brand.
Taylor was arrested and during the trial the jury, made up of cattlemen, were taken to the local corral. The gullets were opened up and the coins were inside.
"You've got me this time, boys," Taylor conceded.
Taylor and his family were forced to sell their outfit and given 24 hours to get out of the Arizona Territory. Captain Rynning personally escorted them to the border and pointed the way back to Texas.
Marshall Trimble is Arizona's official historian and vice president of the Wild West History Association. His latest book is Arizona Outlaws and Lawmen; The History Press, 2015. If you have a question, write: Ask the Marshall, P.O. Box 8008, Cave Creek, AZ 85327 or email him at marshall.trimble@scottsdalecc.edu.