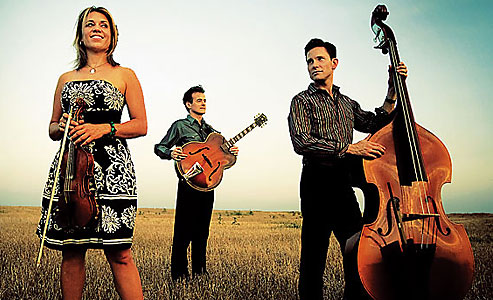 From the Bucket of Blood Saloon in Virginia City, Nevada, to the Sons of Hermann Hall in Dallas, Texas, to stages at festivals like the Lincoln County Cowboy Symposium in Ruidoso, New Mexico, Western troubadours, Bluegrass pickers, Honky-Tonk singers and soul-searching Country Blues makers are still singing songs that are searing hearts and sparking spontaneous Two-steppin' nationwide.
In 2011, from coast to coast, America's True West music makers gave us a great year of music with a Western attitude, Southern twang and Traditional Country state-of-mind.
I love regional Western music, and from my travels, I recommend the following singer-songwriters who celebrate the West every time they pick up a guitar:
If you are going to Houston, don't miss a performance by local favorite Kenefick, a self-described fun-loving band of good ol' boys and one gal (Suzn Hilvers, on mandolin and vocals).
A working cowboy singer from Sonoita, Arizona, Joel Eliot, should not be missed if you see he's playing nearby. Ask him to sing "Cattle Call" around your campfire and you'll think you were at Carnegie Hall under the stars.
Out on the coast from their home base in San Diego, Mark Stuart and the Bastard Sons of Johnny Cash are making Texacali music in the tradition of Buck Owens, Merle Haggard and Gram Parsons' Flying Burrito Brothers.
As you fall asleep tonight, turn on the radio, tune it to some distant, lonely a.m. Country and Western station powered by 100,000 watts of power and listen to the voice of America sing. In your dreams, you'll swing with the stars, yodel by a campfire, dream of love and dance the night away. I promise.
Stuart Rosebrook's first memories of Western music can be found somewhere between his mom and dad playing Gene Autry on the stereo to campfire sing-alongs of classics like "Desert Silvery Blue" at Arizona's Quarter Circle V Bar Ranch.