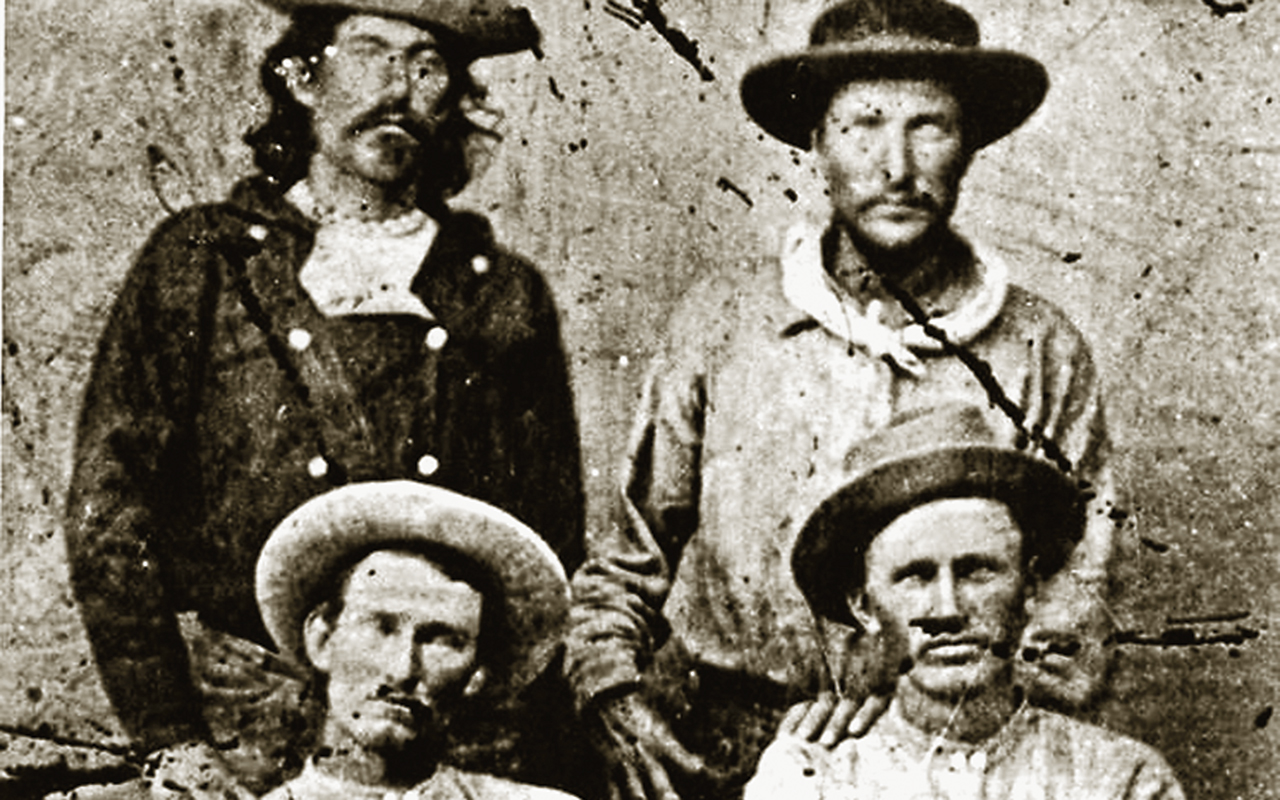 Golden pieces. That's how Cindy Daffron sees the treasures that find their way to her Pony Express Museum in St. Joseph, Missouri.
She can be sitting in her director's office in the former Pike's Peak Stables that launched the Pony Express on April 3, 1860, and the voice on the phone can say something as hair-on-your-arm-raising as, "Do you know a William Pridham?"
Of course she knew William Pridham—he was one of the 80 skinny teenagers who raced the mail across the West on their fast ponies. Pridham rode throughout most of the Pony Express history, which lasted just 18 months and 23 days, but remains an iconic example of America's "can do" spirit. He went on to work for Wells Fargo for 50 years, rising to assistant superintendent in Los Angeles.
That call from Mrs. Frances Haywood was the golden piece that fell into Daffron's lap one September day in 2018. Mrs. Haywood said she had a canvas-and-leather steamer trunk that once belonged to Pridham. She reported his name was printed on both ends with a sticker inside—"1873, Wells Fargo, San Francisco."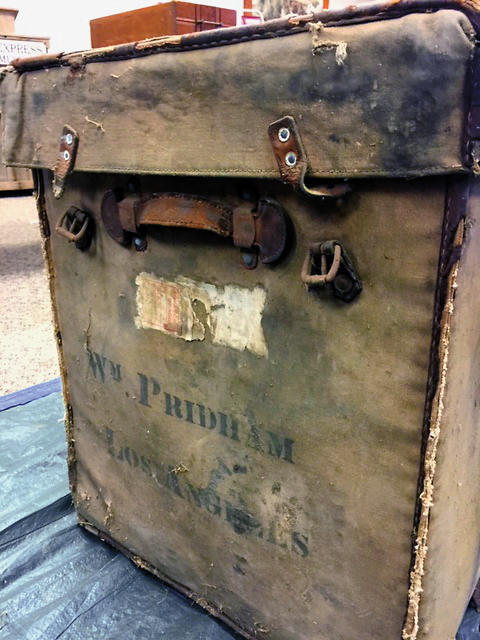 Mrs. Haywood said she'd picked it up years ago at an antique sale and stored it in her barn in Maine. How it had gotten all the way across the country, she didn't know. If the museum were interested, all she wanted was the $321 it would cost to ship it.
The excitement is still audible in Daffron's voice as she recounts that story, and then quickly notes this was the second "golden piece" in that month. Just the week before, a woman offered a rolltop desk from the 1870s. "Wow, how can we be so lucky to get two historic things in such a short time?" she says.
Today, Pridham's steamer trunk—cleaned and restored at a cost of $4,000, thanks to a donor—is proudly displayed and is helping bring history alive to the 40,000-plus visitors who tour the museum every year.
As Daffron has learned, information can also be a "golden piece" to keep history honest and authentic. Like the letter that corrected a big mistake in Pony Express history. As the museum prepared for its 150th anniversary in 2010, it reached out and asked families to tell stories of what happened to those fearless boys who rode their hearts out. That's when Daffron found the mistake.
It has long been declared that the first rider was Bill Richardson. But then here, from Richardson's family, came a letter in which he disavowed that honor. Richardson wrote—and the museum authenticated—that the honor belongs to 19-year-old Johnny Fry.
Daffron says she's just waiting for another piece of treasure to drop in her lap.
Jana Bommersbach has earned recognition as Arizona's Journalist of the Year and won an Emmy
and two Lifetime Achievement Awards. She cowrote the Emmy-winning Outrageous Arizona and has written three true crime books, a children's book and the historical novel Cattle Kate.