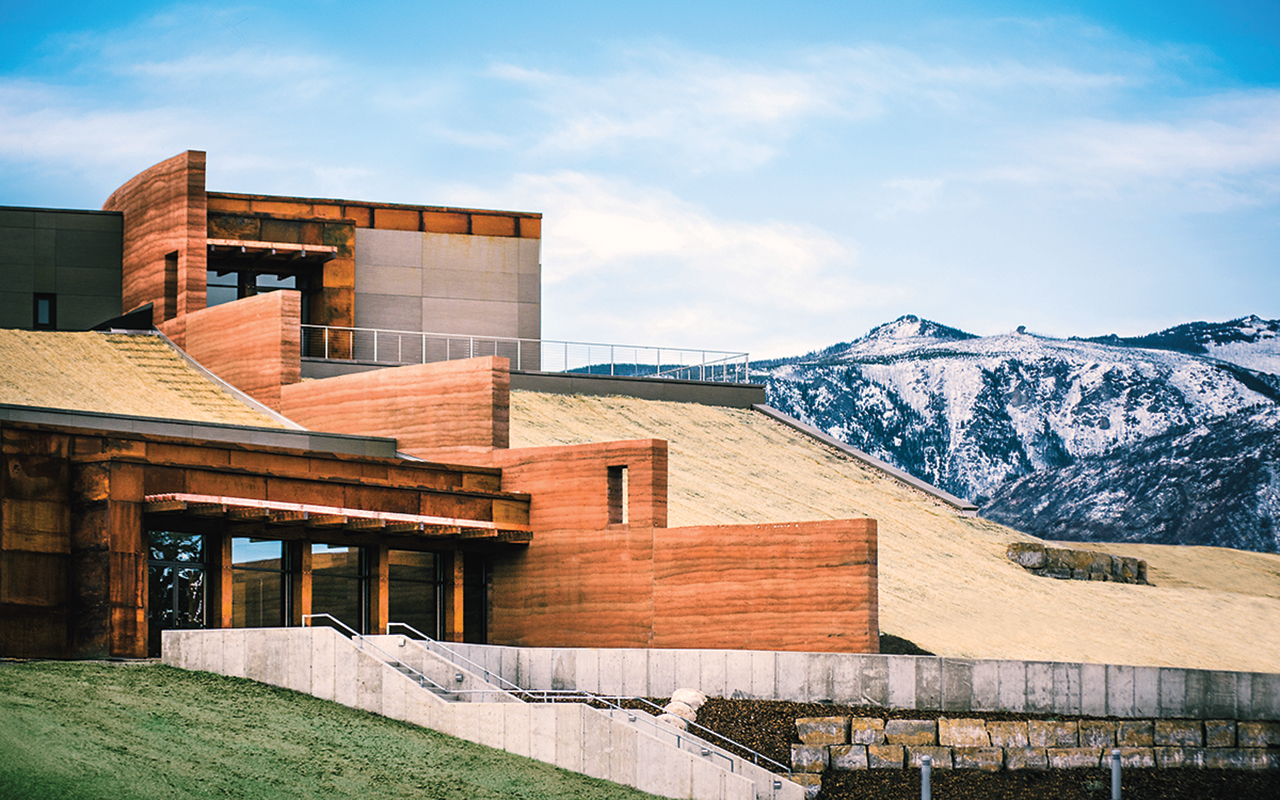 The 2019-2020 season for art museums showcasing the American West was cut short by a global pandemic, but that didn't diminish the impact the best of the best had on lovers of Western art, Western history and Western museums.
1. The Brinton Museum, Big Horn, WY
"The Spiritual Nature of Earth, Hide and Metal" highlighted the works of Jody Folwell, an avant-garde potter from Santa Clara Pueblo, and her daughter Susan's mix of traditional and contemporary styles; Sheridan, Wyoming's Jim Jackson, a preeminent leather tooler and the Brinton's resident leatherworker; and JhonDuane Goes In Center, an Oglala Lakota silversmith known for his modern Lakota metalwork. And that's just one exhibit that kept this museum in the front of today's vibrant Western art scene. Located in the foothills of the Bighorn Mountains on a historic 620-acre ranch, The Brinton was established in 1960. Since then it has helped preserve the history and art of the American West while encouraging artists to take their art to new levels.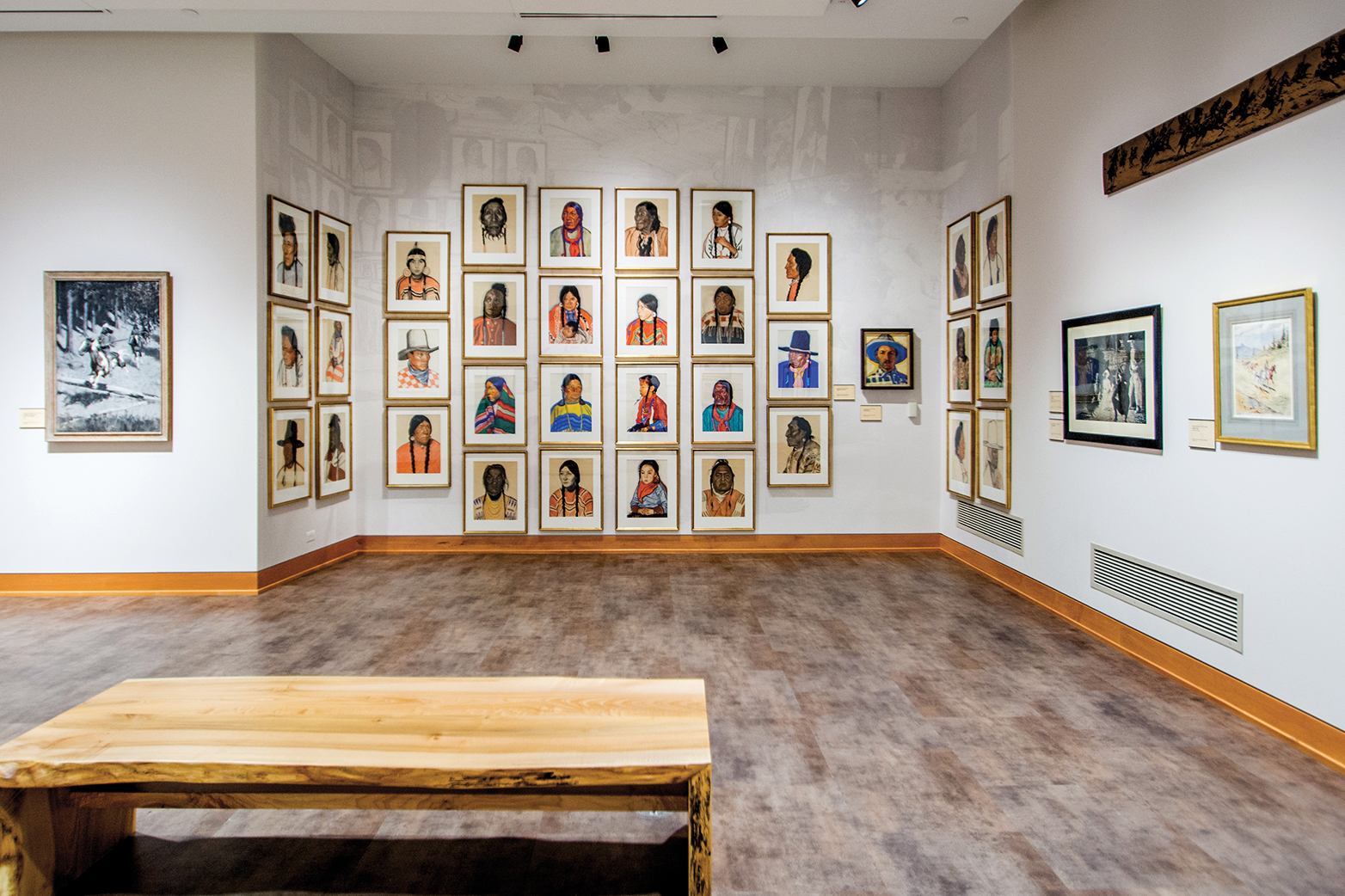 2. CM Russell Museum, Great Falls, MT
You can't go wrong at a museum that displays original art by Charles M. Russell, one of greatest artists of the American West (if not the greatest), but also includes his home and studio. In addition to holding one of America's largest collections of Russell paintings, sculptures, drawings and illustrated letters, the museum pays tribute to the bison and Northern Plains Indians. Expect more great things from this stalwart, including "Storytellers," a collaborative exhibit with the Russell and Western Writers of America, scheduled to open in June 2022.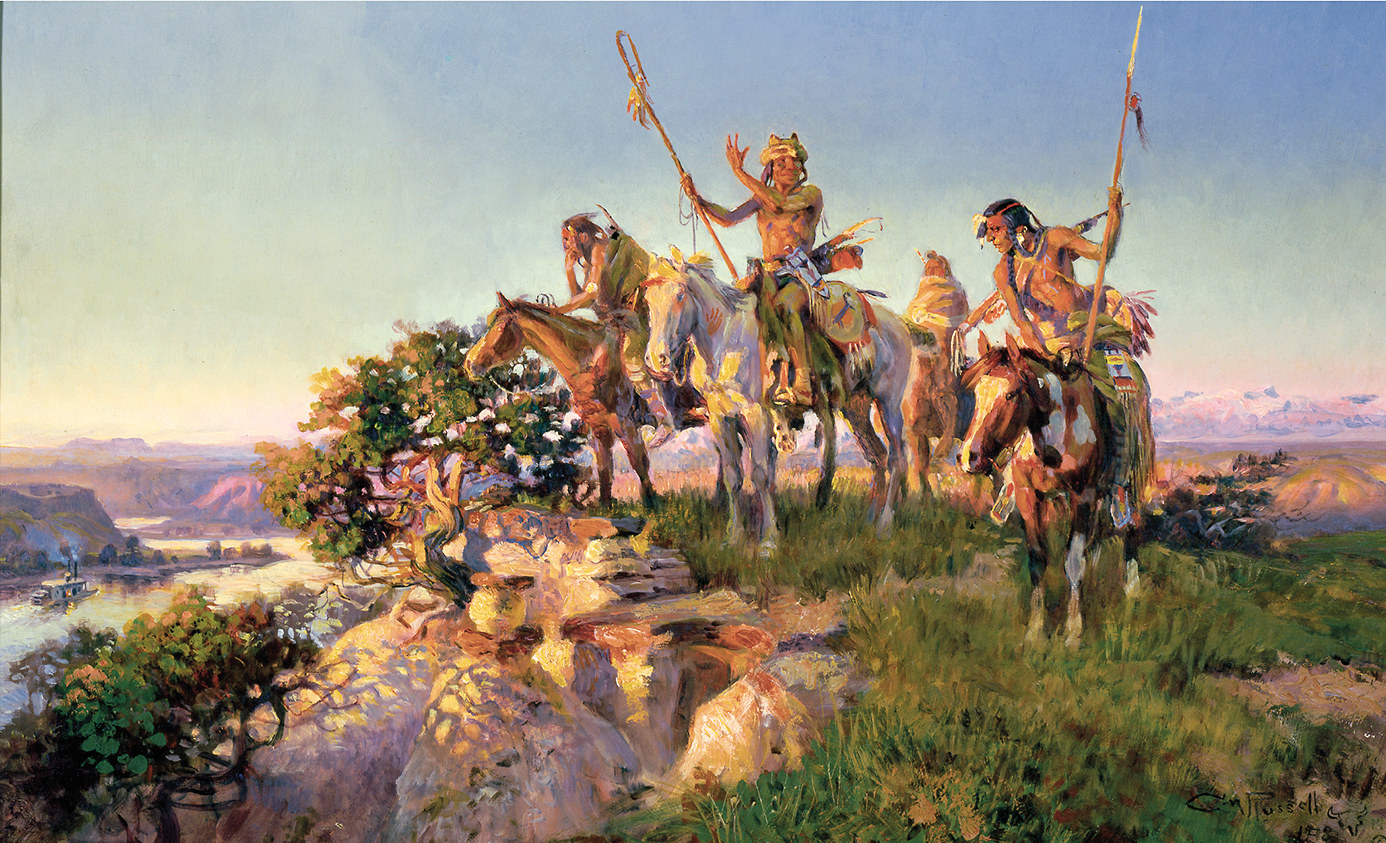 3. Gilcrease Museum, Tulsa, OK
This museum has been awakening art lovers since its founding by Tulsa oilman Thomas Gilcrease in 1949, but 2019-2020 might be remembered as one of the Gilcrease's most provocative years: Through lenses of Dorothea Lange and 11 other 1930s photographers, "Dorothea Lange's America" reminded patrons of the devastation and humanity of the Great Depression. "Bob Dylan: Face Value and Beyond," thanks to the Gilcrease's partnership with The Bob Dylan Center, revealed that Dylan isn't just an artist with words and chords. And "I-Witness Culture: Frank Buffalo Hyde," organized by Santa Fe, New Mexico's Museum of Indian Arts and Culture/Laboratory of Anthropology, gave us a glimpse of what happens when an Onondaga/Nez Perce Indian blends street art with fine art.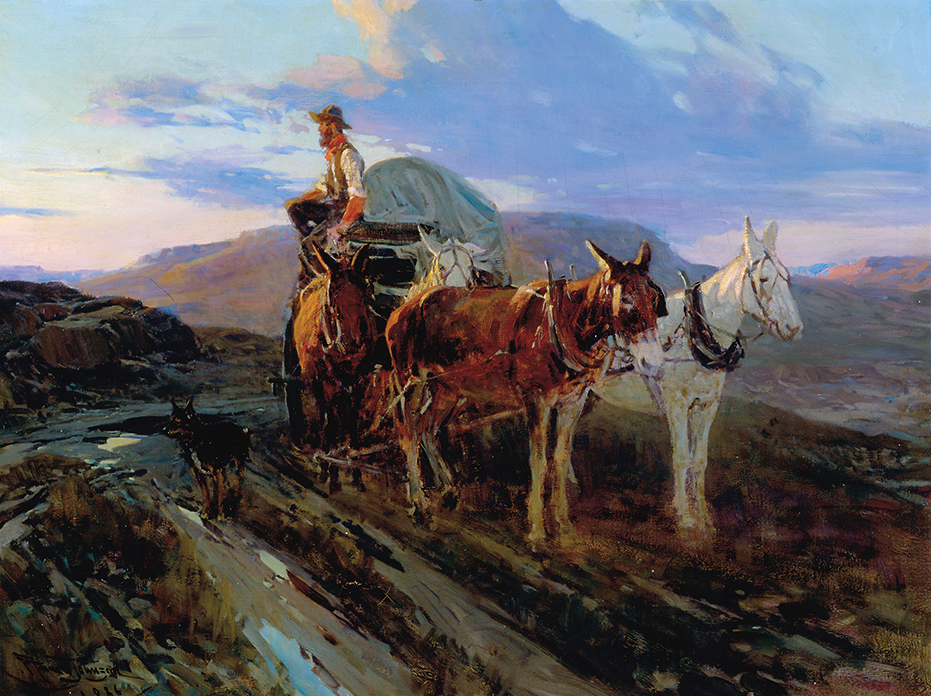 4. Desert Caballeros Western Museum, Wickenburg, AZ
To understand the wide range of art at this desert institution, consider some of the exhibits from 2019: "West of Center: Highlights of the Wickenburg Art Club," an exhibition and sale to benefit the Wickenburg Art Club, which has been teaching art and promoting local artists since in 1964; "Ed Mell's Southwest: Five Decades," which showcased the bold, modern works of the great Arizona artist, whose sculptures are as dramatic as his oil paintings and lithographs. Add to that the annual "Cowgirl Up!" and "Trappings of the American West" events, and it's easy to understand why Wickenburg draws art lovers every year.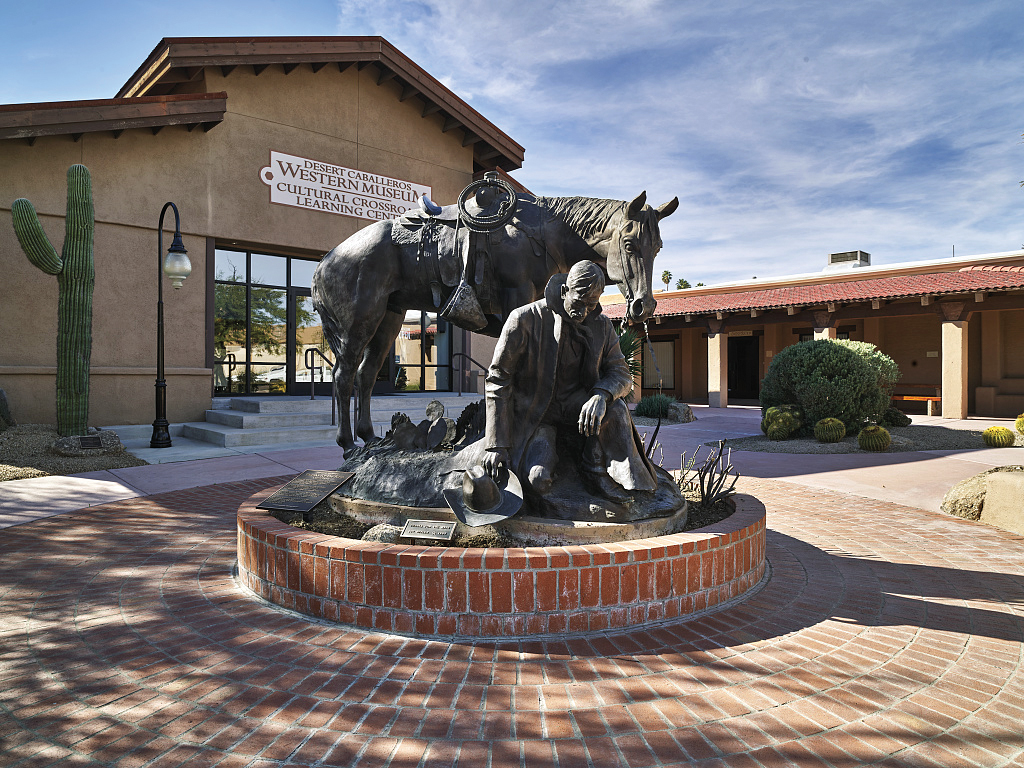 5. A.R. Mitchell Museum of Western Art, Trinidad, CO
Welcome to "The Mitch," a 1906 department store that now showcases the works of one of the greatest illustrators of the golden age of pulp magazines. A.R. Mitchell grew up around Trinidad and returned to this Southern Rockies town to teach and paint. But he's best known for his years in New York, where, during the 1920s and 1930s, he created more than 160 vibrant covers for magazines like Ace-High, Frontier Stories and Street & Smith's Western Story. In addition to more than 350 paintings, illustrations and sketches by the "King of the Pulp Magazine Covers," the museum also displays American Indian art and Spanish folk art.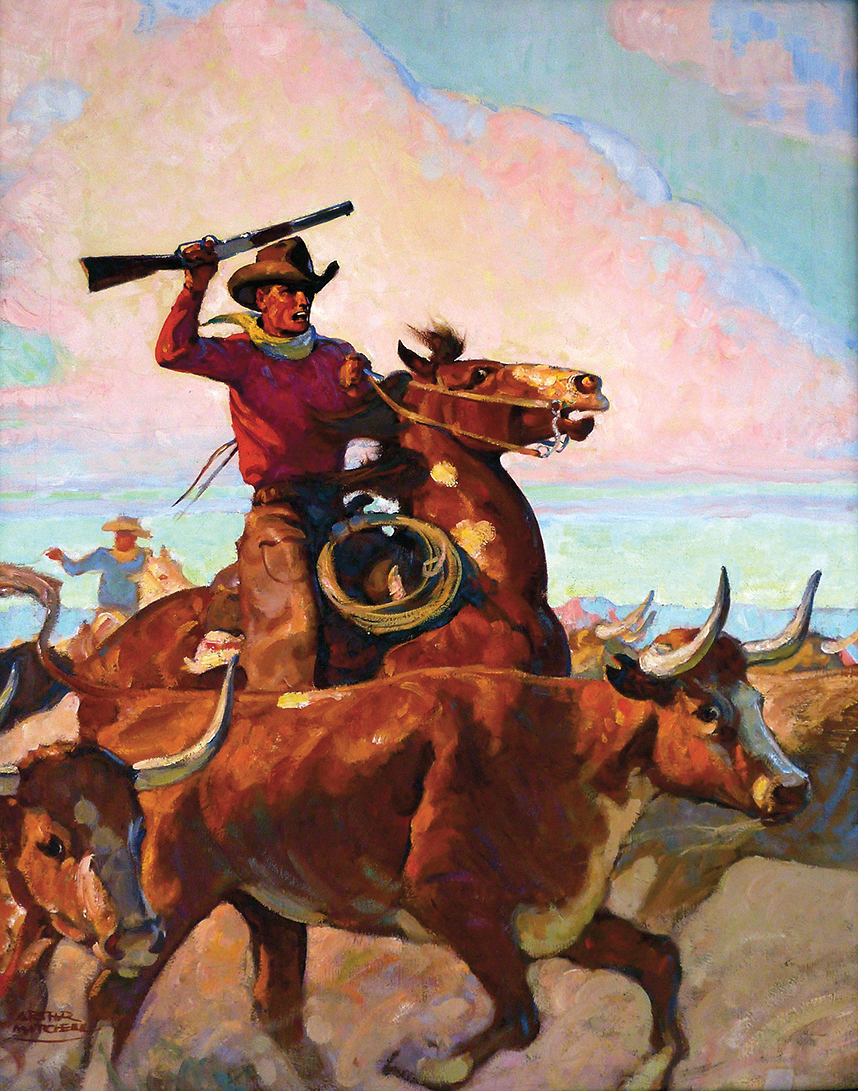 6. Olaf Wieghorst Museum and Western Heritage Center, El Cajon, CA
Another hometown hero, Olaf Wieghorst, has been called the "Dean of Western Painters," but this museum isn't just celebrating the life and art of a local boy who knew his way around a canvas. It explores the "art, culture and ethics of the builders of the American West." An exhibit last fall showcased Robert Pace Kidd's unique pen-and-inks, watercolors and Giclee prints. Wieghorst's house is a work of art. Heck, so is the museum's cactus garden.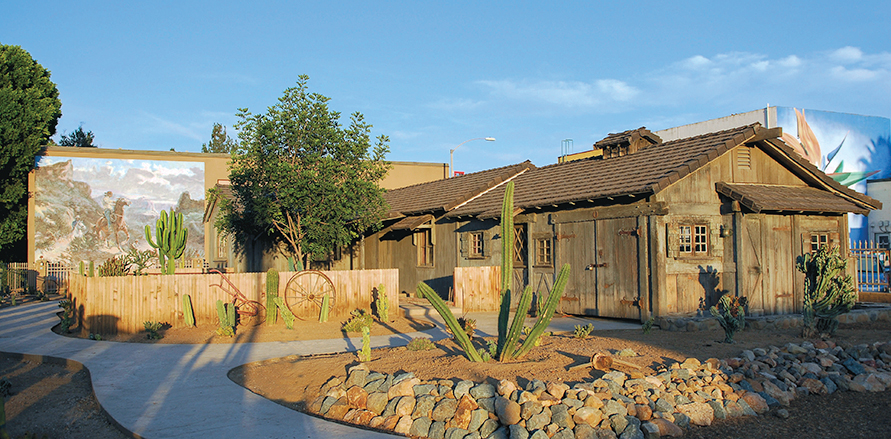 7. Joslyn Museum, Omaha, NE
Sarah H. Joslyn, widow of newspaper magnate George A. Joslyn, gave this historic city one of its greatest gifts when she dedicated a memorial of art and music to her late husband. Art lovers hold her, and this gem, in high regard. Since opening in 1931, the Joslyn has been an art mecca. Its extensive Western collection includes works by contemporary Kiowa artist Teri Greeves and Santa Clara Pueblo sculptor Roxanne Swentzell to pieces by Western legends Albert Bierstadt, Karl Bodmer, George Catlin and Eanger Irving Couse.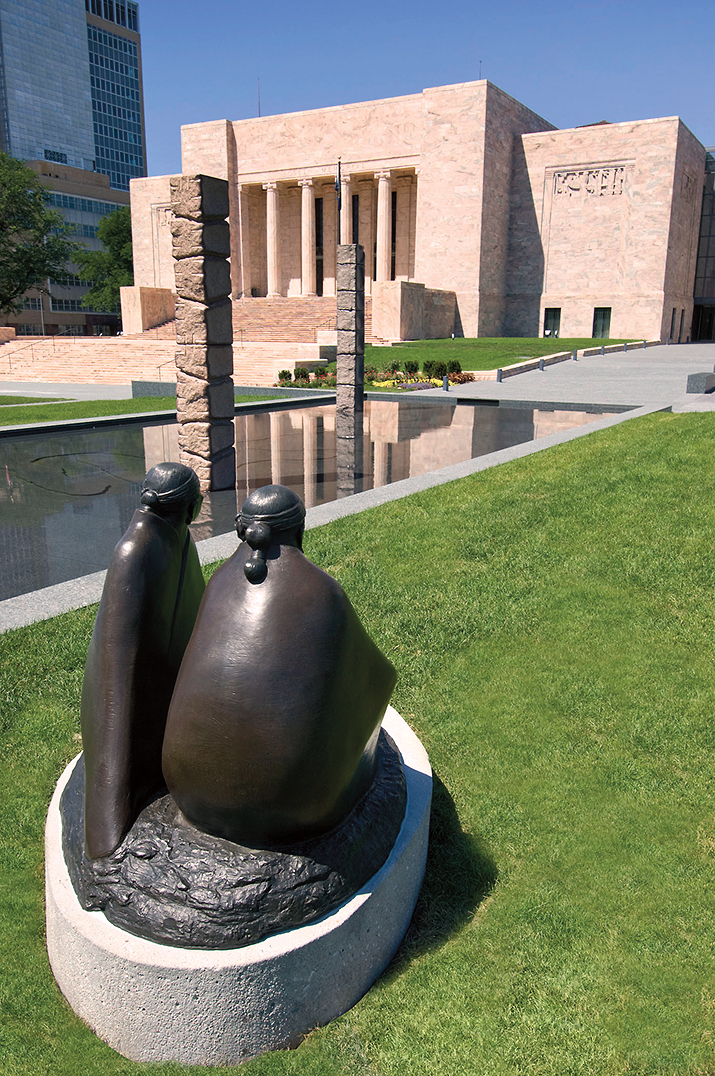 8. Tacoma Art Museum, Tacoma, WA
Founded in 1935 and housed in its current location since 2003, this iconic museum's collection of more than 5,000 works includes the Haub Family Collection of Western American Art—the Pacific Northwest's first major Western American art collection—that ranges from Georgia O'Keeffe to Kevin Red Star. Last year's "Monet, Renoir, Degas, and Their Circle: French Impressionism and the Northwest," which closed in January, revealed the impact French Impressionists had on American artists and the Northwestern art scene.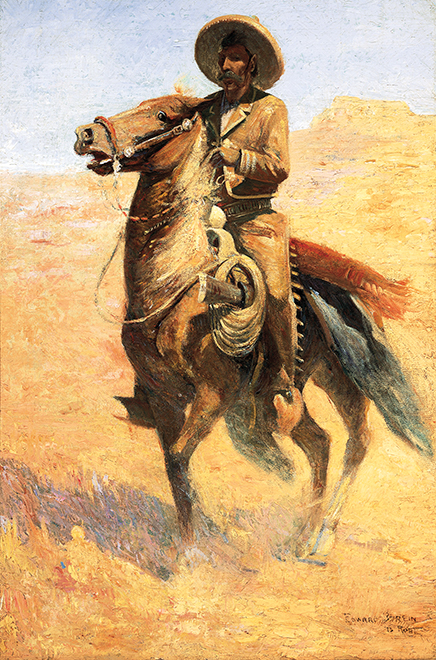 9. Ancient Ozarks Natural History Museum, Ridgedale, MO
Sure, most visitors—which number more than 1.5 million a year—travel to Top of the Rock and Big Cedar Lodge, a wilderness resort in the Ozarks of Missouri, to fish, shoot, hike, eat, be entertained, go boating or get pampered. But this historic resort, part of the Bass Pro Shops brand since 1987, opened the natural history museum in 2015, and while it houses roughly 75,000 artifacts, there's no shortage of art, from Edward S. Curtis photographs to David Maan paintings.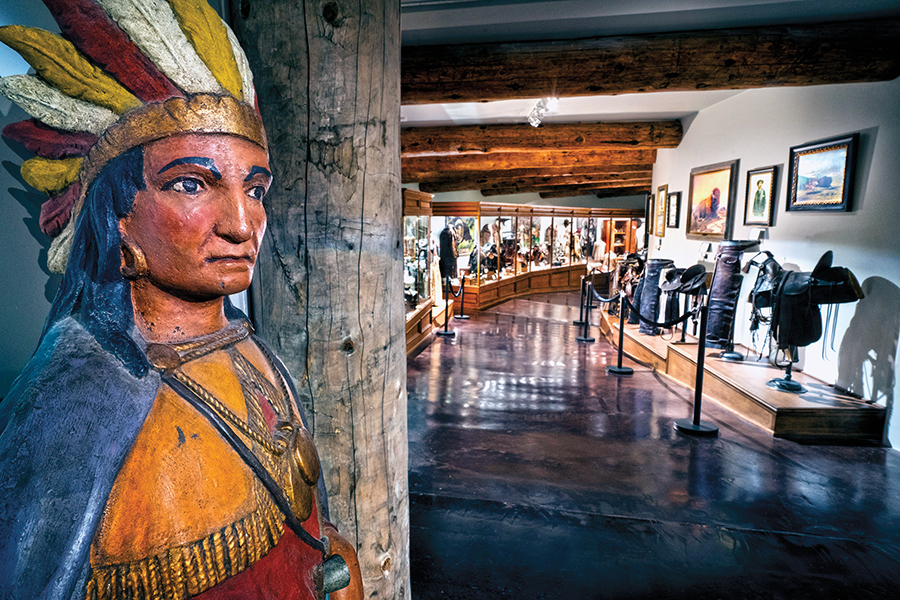 10. Taos Art Museum at Fechin House, Taos, NM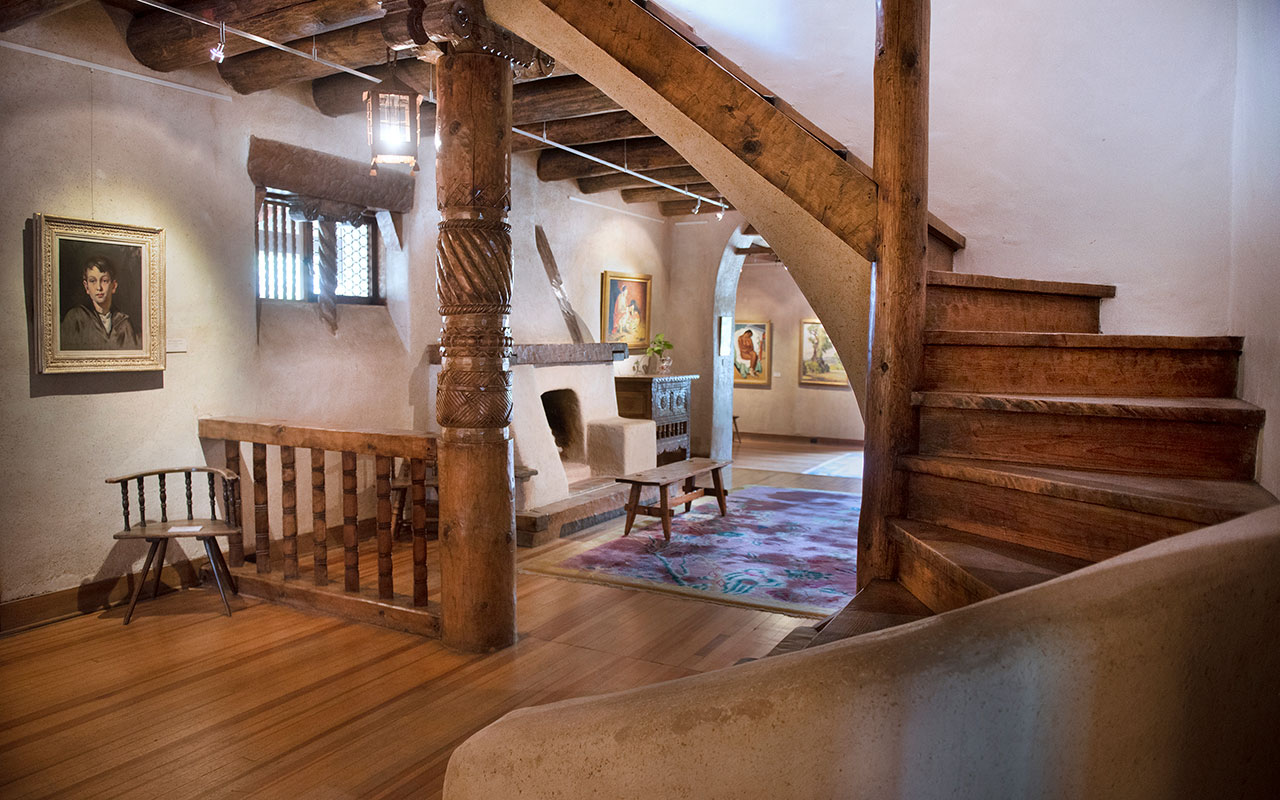 This 4,000-square-foot adobe home makes a fitting location for this fabulous museum. Russian artist Nicolai Fechin moved his family into the house in 1928, after Mabel Dodge Luhan invited him to join one of the world's greatest art communities. The museum's board took over the property in 2002, and there's no better place to see works by the Taos Society of Artists' masters, including Ernest L. Blumenschein, Joseph H. Sharp, Walter Ufer and William Herbert "Buck" Dunton, Taos's legendary "cowboy" painter.