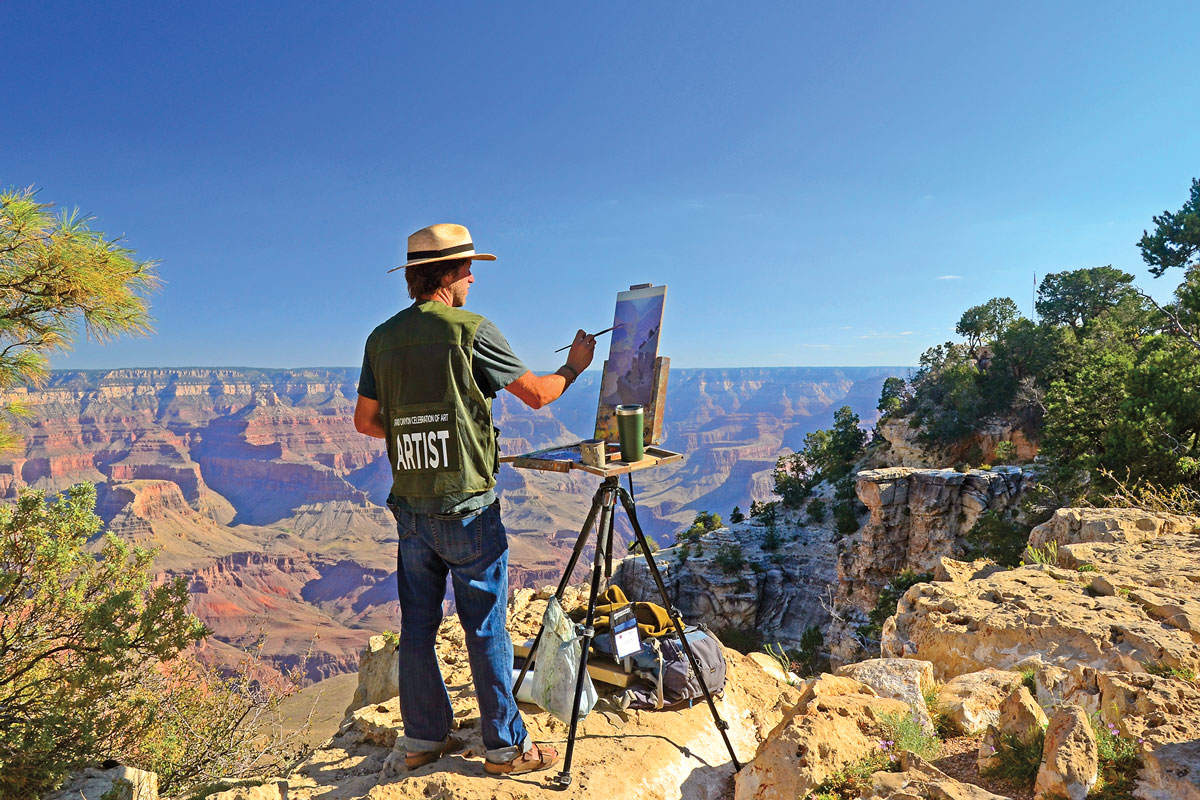 ART SHOW
Museum of Western Art's Annual Round-Up Art Exhibition & Sale
Kerrville, TX, September 25-October 30: This invitational exhibition features over 100 works by leading artists in the Western genre, celebrating them through seminars, a banquet, awards and a reception.
800-658-2548 • MuseumOfWesternArt.com
ENCAMPMENTS
Mountain Man Rendezvous
Fort Bridger State Historic Site, WY, September 4-7: Celebrate the Fur Trade Rendezvous era with archery, American Indian dances and mountain men competitions, including cooking, shoots, knife and hawk throws.
307-782-3842 • TravelWyoming.com
Ogallala Indian Summer Rendezvous
Ogallala, NE, September 17-19: The event honors the colorful heritage of the South Platte River valley with live entertainment, dances, food and crafts.
800-658-4390 • OgallalaIndianSummerRendezvous.com
HERITAGE FESTIVALS
Elko County Fair 100th Anniversary
August 28-September 7: Elko, NV: The fair has been mixing families and fun for 99 years with entertainment and events for everyone in the family—crafts and critters, the carnival and fair food, horse racing, live music, the stockhorse show and more. New this year is the Country Showdown, America's oldest and biggest talent search for hot new country musicians.
800-248-ELKO • ElkoCountyFair.com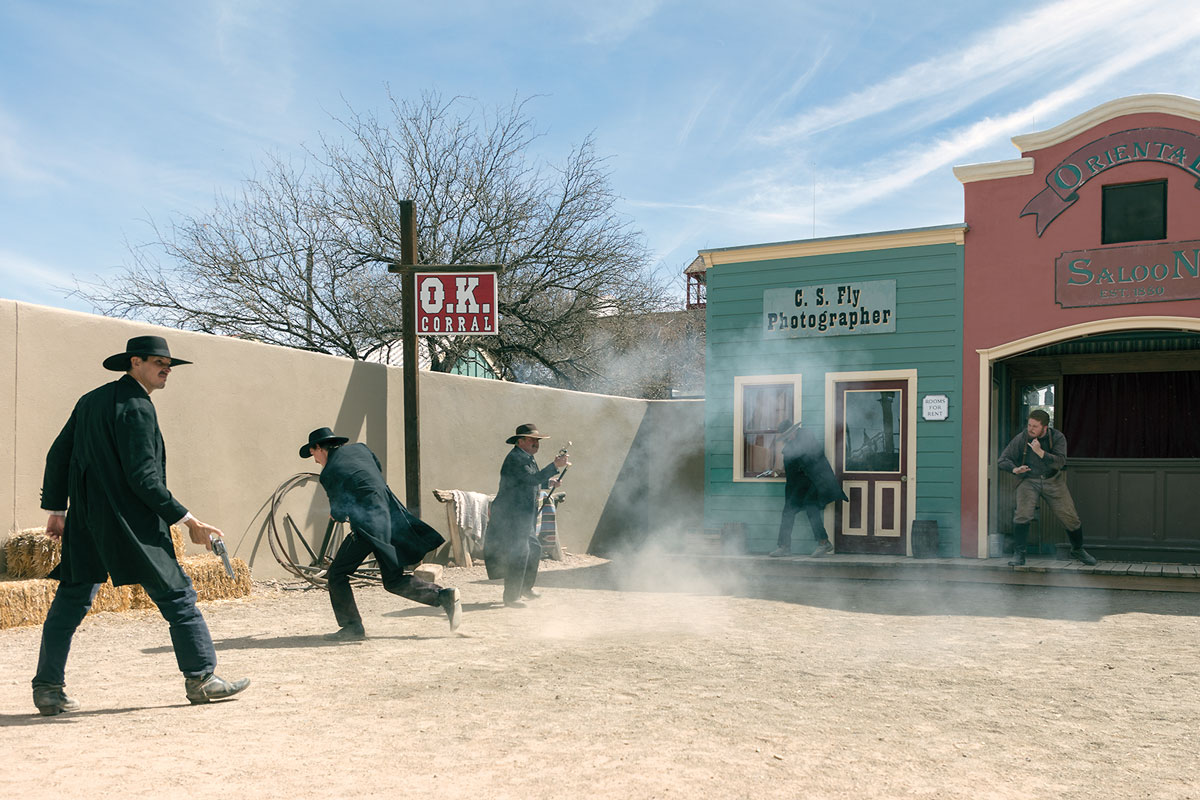 Tri-County Fair & Stampede
Winnemucca, NV, September 3-6: Winnemucca's wildest weekend has something for everyone. The 99th Annual Rodeo promises a lot more than eight seconds of excitement. This year, the Bulls and Broncs Rodeo will feature more money, more cowboys and more action than before. Don't miss the Western Art Roundup featuring artists, poets, crafts people and inductees into the Buckaroo Hall of Fame, as well as demonstrations and buckaroo poetry readings.
800-962-2638 • Winnemucca.com
Celebrate Bandera
Bandera, TX, September 5-6: Bandera comes alive with music, gunfights, an intertribal powwow, a Wild West show and a mutton-busting rodeo.
830-796-3045 • BanderaCowboyCapital.com
Defeat of Jesse James Days: CANCELED FOR 2020
Northfield, MN, September 9-13: Celebrate the town heroes who stopped the Jesse James Gang during their famous 1876 bank raid. The Northfield Historical Society's Museum remains open, but the annual event has been canceled due to COVID-19.
800-658-2548 • DJJD.org
Meeker Classic Sheepdog Championship Trials
Meeker, CO, September 9-13: Held since 1987, this sheepdog competition refines the skills required of a dog and rancher to manage a sheep ranch.
970-878-0111 • MeekerSheepdog.com
Harvest Fair
Grand Island, NE, September 12-13: Stuhr Museum of the Prairie Pioneer celebrates the season of harvest with pumpkin activities, fall baking, games and more.
303-385-5316 • StuhrMuseum.org
POWWOW
Happy Canyon Indian Pageant & Wild West Show: CANCELED FOR 2020
Pendleton, OR, September 16-19: The outdoor "Pageant of the West" show honors American Indian heritage and the settling of the West.
800-457-6336 • HappyCanyon.com
RODEOS
Cal Farley's Boys Ranch Rodeo
Amarillo, TX, September 5 (Virtual): The rodeo features the talents of the boys and girls of Cal Farley's.
800-687-3722 • CalFarley.org
Stockyards Championship Rodeo
Fort Worth, TX, September 4-5 & 11-12: Cheer on rodeo cowboys at the world's first indoor rodeo, which debuted at the Cowtown Coliseum in 1908.
817-625-1025 • StockyardsRodeo.com
West Texas Fair & Rodeo
Abilene, TX, September 10-19: West Texas cowboys and cowgirls head to this PRCA rodeo that also features a tractor pull and a carnival.
325-677-4376 • TaylorCountyExpoCenter.com
Pendleton Round-Up: CANCELED FOR 2020
Pendleton, OR, September 16-19: The PRCA rodeo includes cowboy concerts, Indian relay races, the Happy Canyon festival and a rodeo parade.
800-457-6336 • PendletonRoundUp.com
STOCK SHOW & RODEO
Hells Canyon Mule Days
Enterprise, OR, September 11-13: This mule show and sale features an Old World Oxen living history camp, plus cowboy music, poetry and art.
325-677-4376 • HellsCanyonMuleDays.com
TRADE SHOW
Texas Gun & Knife Show
Kerrville, TX, September 12-13: New and used guns, knives, gold and silver coins, jewelry, camping gear and military supplies are displayed all under one roof.
830-285-0575 • TexasGunAndKnifeShows.com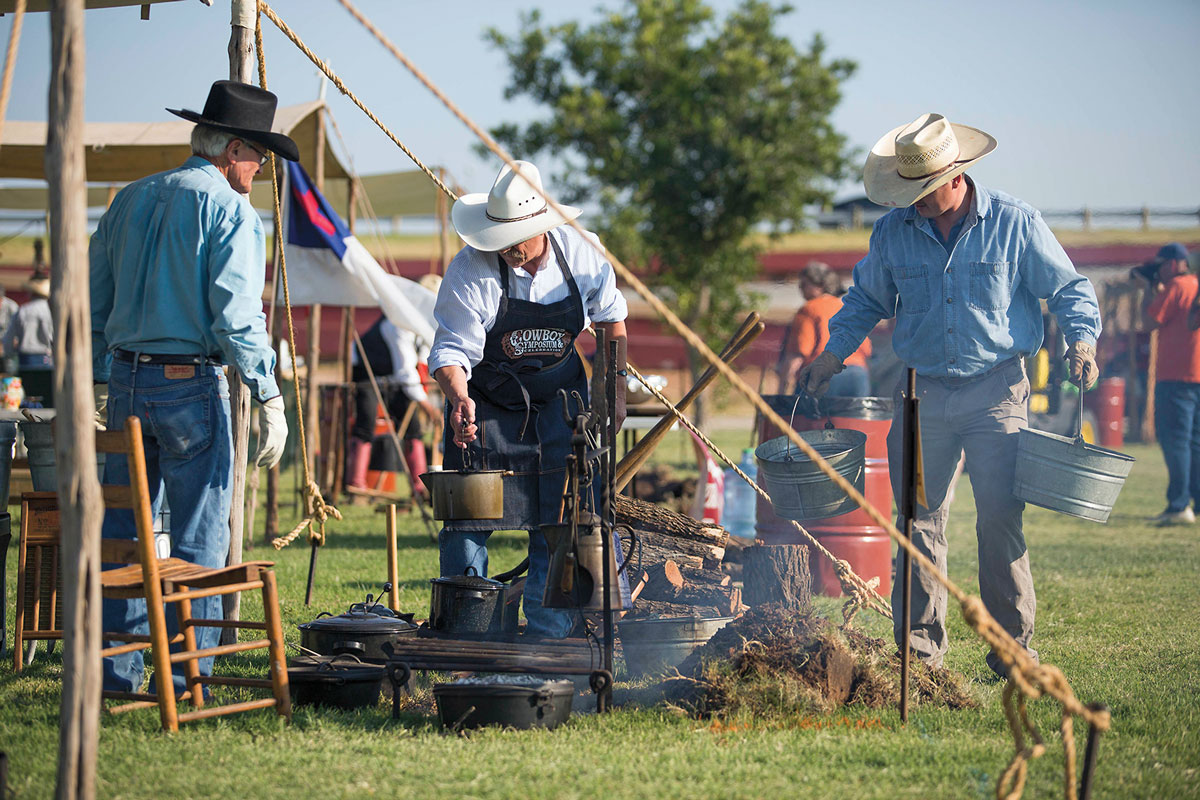 WRITERS CONFERENCE
Western Writers of America Annual Convention
Rapid City, SD, September 4-7: The annual international conference of authors, historians, editors, agents and publishers, rescheduled from June, includes the annual Spur Awards, keynote address, a tour of local historic sites and museums.
307-329-8942 • WesternWriters.org