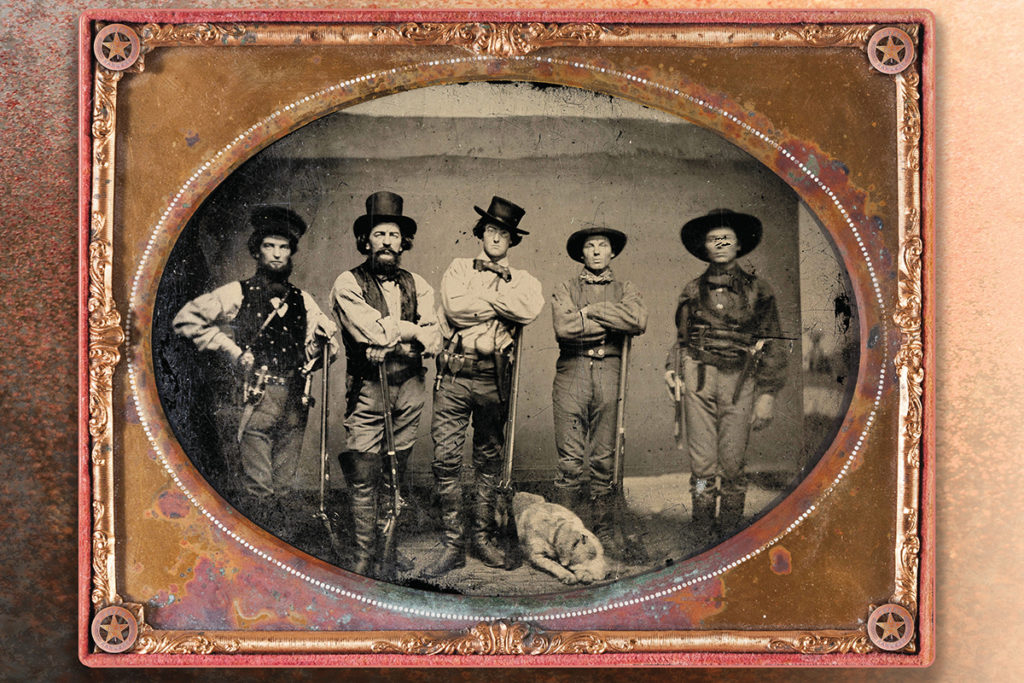 Nearly two centuries ago, Texas founding father Stephen F. Austin unofficially created the Texas Rangers to protect his fledgling colonists farming and ranching near the colony's capital of Velasco, along the Brazos River near the Gulf Coast. Ever since Austin's visionary call to arms in 1823, the Texas Rangers have been greatly admired, honored, respected—and feared—enforcers of the law. They have served in war and peace—on both sides of the border in the colony, republic and state. They fought in the Texas War of Independence, the Mexican and Civil wars and defended Texas against invasions from Mexico countless times. The Rangers' hard-fought battles with their Mexican adversaries earned them the nickname "Los Diablos Tejanos"—"the Texas Devils."
Since True West began publishing from Austin, Texas, in 1953, the history of the Texas Rangers—and the men who wore the badge and rode the Texas range in defense of the Lone Star State—has remained a constant source of inspiration for our editors, contributors and readers. In 2020, as Texas begins a three-year bicentennial commemoration of the storied law-enforcement agency, True West's editors have asked two of our regular contributors, Ranger historian Chuck Parsons and Western author and film historian Johnny D. Boggs, to share their expertise on the men who wore the star of a Texas Ranger and on the 35th anniversary of Larry McMurtry's Pulitzer Prize-winning novel Lonesome Dove.
So, saddle-up and ride the whirlwind as Parsons and Boggs take you down the trail of Texas's legendary lawmen and define why they remain icons of the Old West.