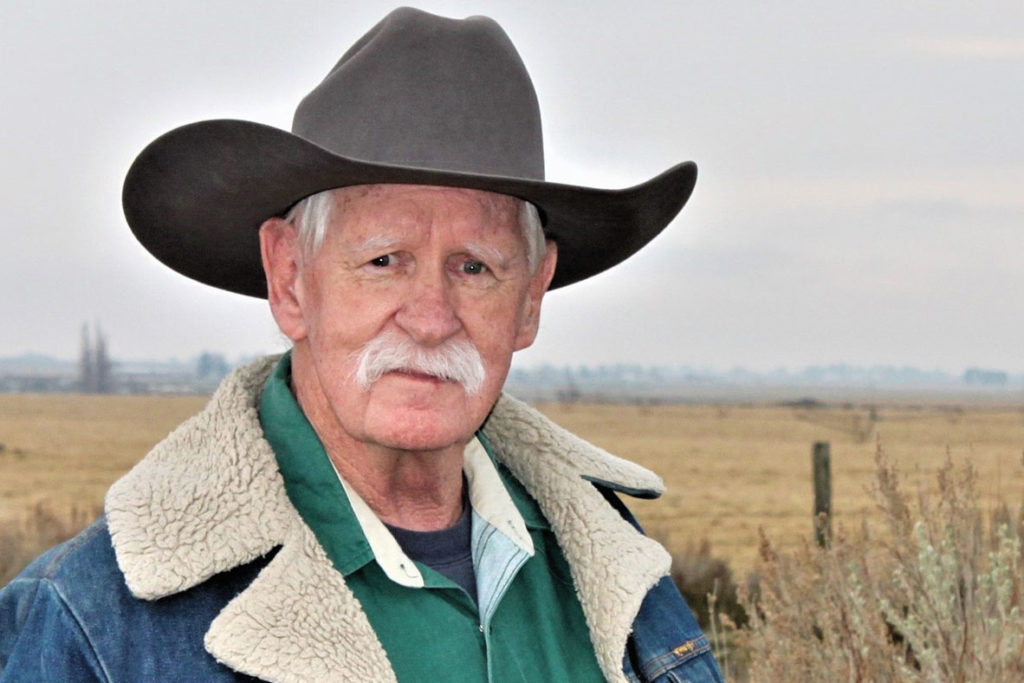 I mostly grew up in San Francisco.
My mother and father met drunk at a USO dance in San Francisco in January of 1944. After their one night in San Francisco's Shaw Hotel, my mother and father never saw each other again.
I grew up wanting to be a cowboy or a baseball player, though the medical and family consensus after a lung lobectomy at the age of five was that I would be dead by 20.
The only thing I truly cared about as a boy was baseball. I lacked serious talent for the game, but I gave the game all I had every day.
The Durham Bulls, when I was the bullpen coach for half the 1980 season, were the only team in pro ball to have had a "poet-in-residence."
I've done okay as a father, though I sure don't have advice for others. Kate is a wonderful mother. We have four adult children, and they've all done well in their pursuits.
We have lived, except for three years in Las Vegas, in the rural American West.
Inevitably you learn that a beloved place has changed and you fear that you will no longer fit comfortably in a place you once flourished in.
Poet Billy Collins notes that dogs are good listeners of poems.
A good glass of whiskey is best enjoyed with a good friend.
The Irish have given the world an astonishing number of great writers.
The love of a woman can send a man to the ends of the earth.
A piece of pie is best with whipped cream or ice cream. There is pleasure in beginning a large meal with dessert.
If I could share a pint with James Joyce, I would want to do it in Paris with Kay Boyle, Ernest Hemingway and Samuel Beckett.
Billy the Kid should receive a New Mexico governor's pardon.
My favorite Western movie is Sam Peckinpah's The Wild Bunch. And then Peckinpah's Junior Bonner and Ballad of Cable Hogue.
My favorite Sam Peckinpah quote is: "We're here to be pros, to get it on, to get it over with, to get the f*ck out." It is a good thought for writers, because a playwright or screenwriter (or poet or novelist) getting too thinky brings on disaster.
To be original, write from the body…from how it experiences existence. The body never lies. Sometimes the head is lazy.
A writer's life is built with obsession and compulsion…and the sugar of ego that sustains a true writer even in the worst circumstances.
Billy Joe Shaver with his legendary eighth-grade education, has out-written just about every one of the 24,000 living recipients of a university graduate degree in poetry writing.
Kris Kristofferson was a Rhodes Scholar (a Miltonist), an Army captain (helicopter pilot and Ranger) on a fast track for general, a teacher of English at West Point…and he gave up everything to chase a dream. That is courage.
An American poet is usually swimming in whipped cream. It's very hard to write good poetry from a recliner, though it's a sure place for creating a heart attack body.
Named "Best Living Western Poet" by True West in 2007, Red Shuttleworth has received three Spur Awards for Poetry and the 2016 Western Heritage Award for Best Poetry Book for Woe to the Land Shadowing. A playwright, too, Shuttleworth's plays have been presented widely, most recently Eight Monologues from Americana West (directed by Kirk Ellis) as part of the 2019 Western Writers of America convention in Tucson. Red and his wife, Kate, have four adult children…and live nearly off-the-grid in the Columbia Basin of Washington, a shrub steppe of scab rock, sagebrush, rattlesnakes and sections of irrigated Cadillac desert.