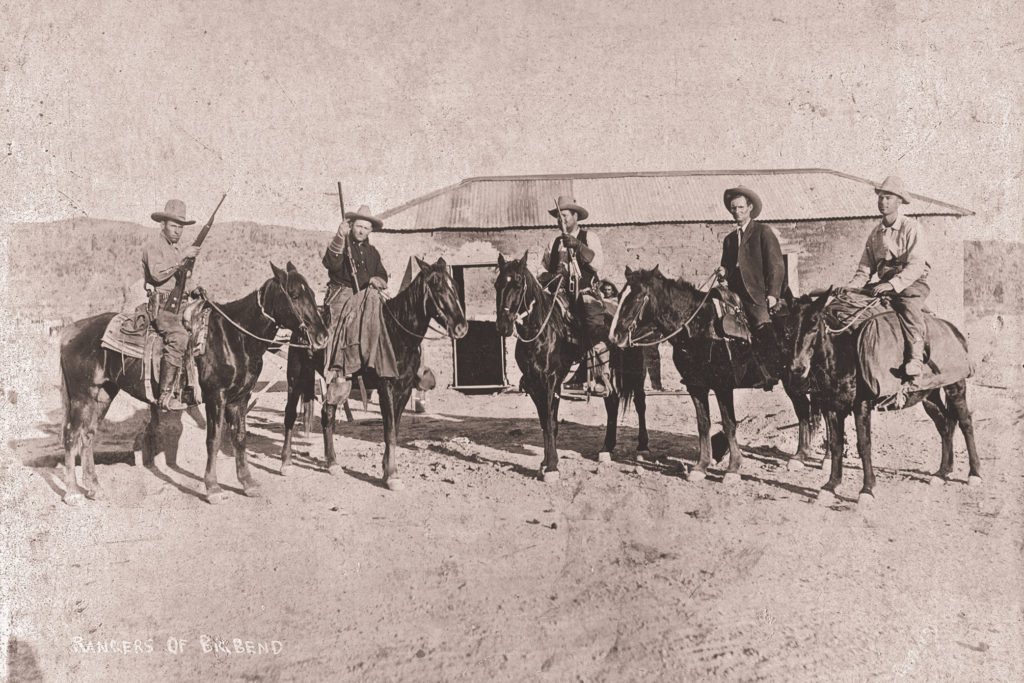 The wilds of West Texas's Big Bend region have always been a crossroads of history, from the Spanish explorations of the 1600s to Comanche raids against settlers. In 1917, Woodrow Wilson sent troops to deal with incursions by Mexican soldiers during that country's revolution.
Founded in 1888 in the foothills of the Davis Mountains, Alpine is the area's largest town, a culturally vibrant and friendly community of 6,000 in a beautiful valley 4,500 feet above sea level. As is typically Texas, the county in which it sits— Brewster County—is larger than the state of Connecticut.
Exhibits at the Museum of the Big Bend offer a good introduction to the area's rich past. These include a first-class collection of maps, one of which is based on the explorations of the Southwest by Jesuit missionary Father Eusebio Kino.
It's rare to stand before an item that was copper-engraved in Paris in 1705. Some maps are on public display and others can be seen by appointment.
The museum's gift shop sells beautiful works of Majolica pottery and handcrafted wooden and metal birds by renowned artist Charley Harper.
Every April, the museum, located on the campus of Sul Ross State University, also hosts its annual Trappings of Texas celebration, featuring parties and dancing, as well as an exhibition of quality Western art and cowboy supplies.
In July, don't miss the year's biggest event, the Viva Big Bend Music Festival, a weekend party that includes the nearby towns of Marfa, Marathon and Fort Davis.
"There's music everywhere, 60 different shows in four towns that attract 3,000 people," says Director of Tourism Christopher Ruggia.
November's Artwalk is popular, too. Down-town visitors can see numerous outdoor murals with images from Alpine's history and folklore, most by famed artist Stylle Read.
These include one honoring the Texas Rangers. Frank Hamer, the most famous Ranger of them all, joined the group in Alpine in 1906. Later, he tracked down and killed notorious outlaws Bonnie and Clyde.
The Alpine Visitor Center has walking maps of downtown sites like Big Bend Saddlery, selling authentic cowboy gear since 1905; the Kiowa Gallery, specializing in the best West Texas art; and the 1928 Holland Hotel, designed by architects Trost & Trost. It has 27 Southwest-themed rooms, a grand Spanish-Colonial lobby, modern dining, and for drinks and conversation, a pretty courtyard with a fountain and red oak trees.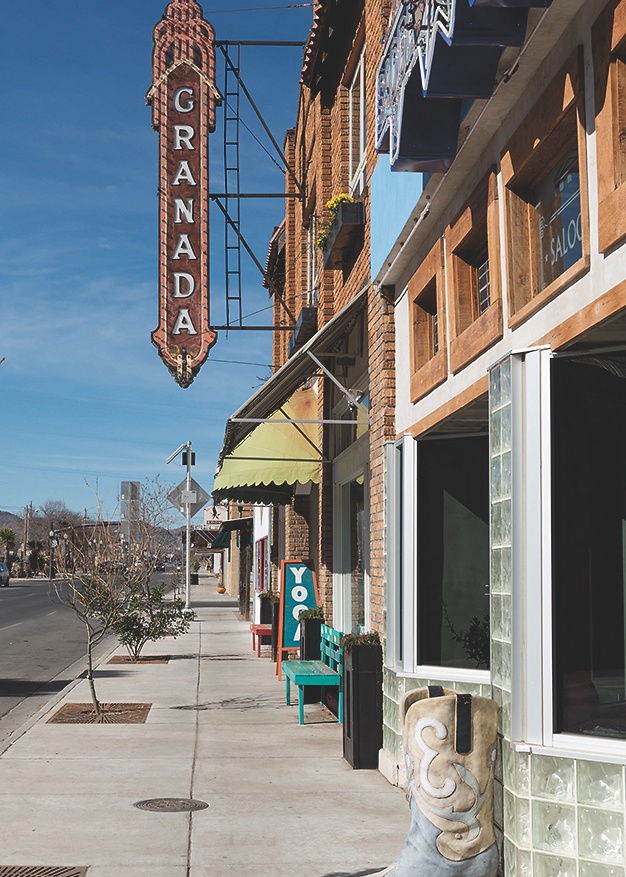 Be sure to visit the Ritchey Wine Saloon & Beer Garden, built in 1886 as a cowboy and railroad workers' hotel. One of the town's oldest commercial structures, it has been restored to look and feel like a Western saloon. It's a lively place with events like Nerd Nite and music by groups such as the Doodlin' Hogwallops. Try drinks at sunset on the balcony overlooking town.
Outdoor fun abounds at 800,000-acre Big Bend National Park, 88 miles from town. It has five visitor centers, 100 miles of paved roads, 150 miles of dirt roads and 200 hiking trails.
Anything you can do under the sun and a floppy hat is available here, including floating the Rio Grande River, which borders the park for 118 miles.
In town, hike Hancock Hill behind the university campus. In the early 1980s, two students carried a metal desk up the hill and sat there to study. They left a notebook in the desk that future hikers could sign, and the tradition continues.
Leave a message for posterity and enjoy a quiet moment. "From atop the hill you have a view that sweeps over the whole valley," says Ruggia. "It's extraordinary."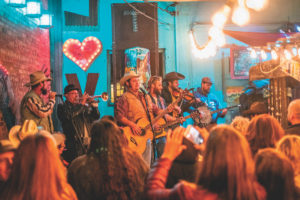 Fun Fact: The most photographed mural in town, called Big Brewster, shows the face of Dan Blocker, the lovable giant who played Hoss Cartwright on TV's Bonanza. He graduated from Sul Ross State Teacher's College in 1950 and played football there.
Leo W. Banks is an award-winning writer based in Tucson. His newest mystery novel is titled Champage Cowboys.