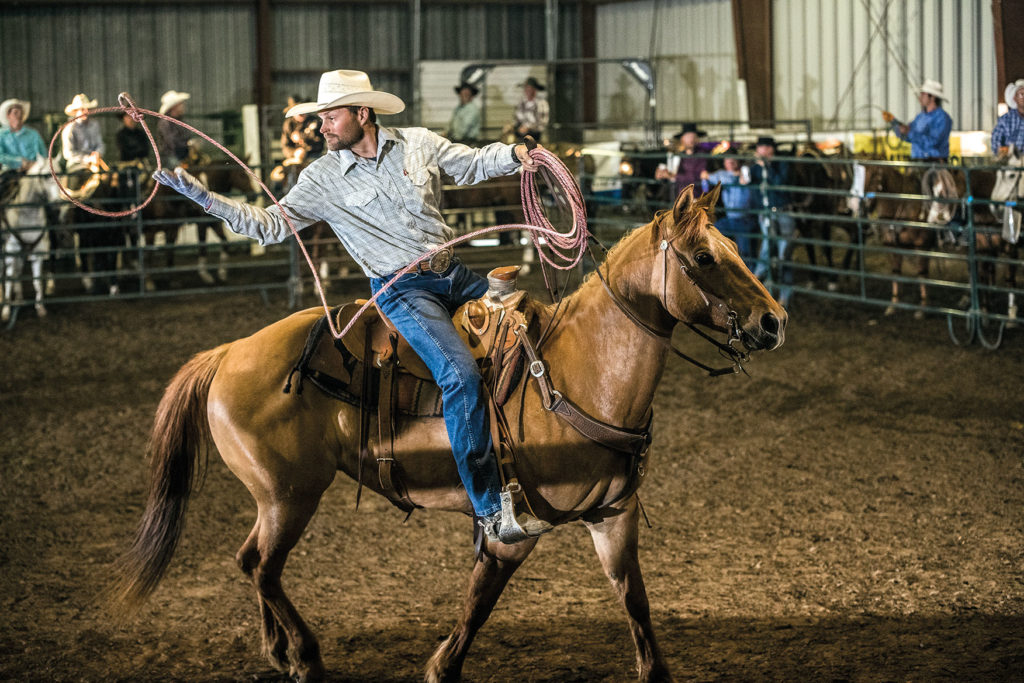 BIRDING FESTIVAL
Ute Mountain Mesa Verde Birding Festival
Cortez, CO, May 13-17: Observe the local bird population with regional wildlife specialists volunteering as tour guides and guest lecturers.
970-565-1151 • CortezCulturalCenter.org
HERITAGE FESTIVALS
Frontier Forts Days
Fort Worth, TX, May 8-9: Experience life at a frontier fort through infantry, artillery and cavalry demonstrations, and military parades.
817-625-9715 • FortWorthStockyards.org
General Sam Houston Folk Festival
Huntsville, TX, May 15: The Sam Houston Memorial Museum's grounds are transformed into a bustling frontier settlement.
936-294-1832 • GSHFF.com
Friends of Happy Trails Banquet
Victorville, CA, May 16: Make plans now to attend with your entire family this annual banquet dinner celebrating Roy Rogers and Dale Evans' Happy Trails Foundation and the work they do to help children. Live entertainment and lots of fun, food, games, raffles, auctions, door prizes and collectibles are included.
760-240-3330 • HappyTrails.org
Kerrville Folk Festival
Kerrville, TX, May 21-June 7: Singers and songwriters perform at one of the largest folk music festivals in North America.
830-257-3600 • Kerrville-Music.com
John Wayne Birthday Celebration
Winterset, IA, May 22-23: Come celebrate the life of John Wayne, with a special screening of Duke classic Big Jake and special guest Christopher Mitchum. Musical headliner is Marty Stuart & His Fabulous Superlatives.
877-462-1044 • JohnWayneBirthplace.museum
Wyatt Earp Days
Tombstone, AZ, May 23-24: In honor of famed Tombstone lawman Wyatt Earp, activities include gunfights, a chili cook-off and an 1880s fashion show.
520-457-3511 • TombstoneChamber.com
RAILROADS
Narrow Gauge Day
Durango, CO, May 1: Durango & Silverton Narrow Gauge Railroad celebrates continuous operation between Durango and Silverton since 1882.
888-872-4607 • DurangoTrain.com
Wild West Days at the Loop
Georgetown, CO, May 30-31: The Park County Regulators will be joining Railroad Days at the Loop. There will be engines on display at the Silver Plume train yard, a Steam Engine Bounce House in the car museum, old West BBQ at the Devil's Gate Depot and summer desserts like cotton candy and ice cream at the
Silver Plume Depot.
888-456-6777 • GeorgetownLoopRR.com
RODEOS
Las Vegas Days Rodeo
Las Vegas, NV, May 6-9: The PRCA rodeo, formerly known as Helldorado Days Rodeo will be held at the Plaza Hotel and hosted by Bar T Rodeo.
702-870-1221 • RodeosUSA.com
Bandera Pro Rodeo
Bandera, TX, May 23-25: This rodeo features PRCA-sanctioned bareback riding, steer wrestling, calf roping and bull riding.
830-522-0054 • BanderaProRodeo.org
STOCK SHOWS & RODEOS
Western Heritage Classic
Abilene, TX, May 7-10: This working ranch rodeo also offers cowboy music and poetry, a fiddler's contest, a parade and a trade show.
325-677-4376 • WesternHeritageClassic.com
TRADE SHOWS
Colorado Gun Collectors Association Gun Show
Denver, CO, May 16-17: The show offers more than 1,500 tables of antique and modern firearms and cowboy artifacts.
720-482-0167 • CGCA.com
Fort Kearny Outdoor Expo
Kearney, NE, May 9: The expo showcases Nebraska's vast outdoor activities, such as shooting, archery and fishing through demonstrations and contests.
888-444-1867 • VisitKearney.org