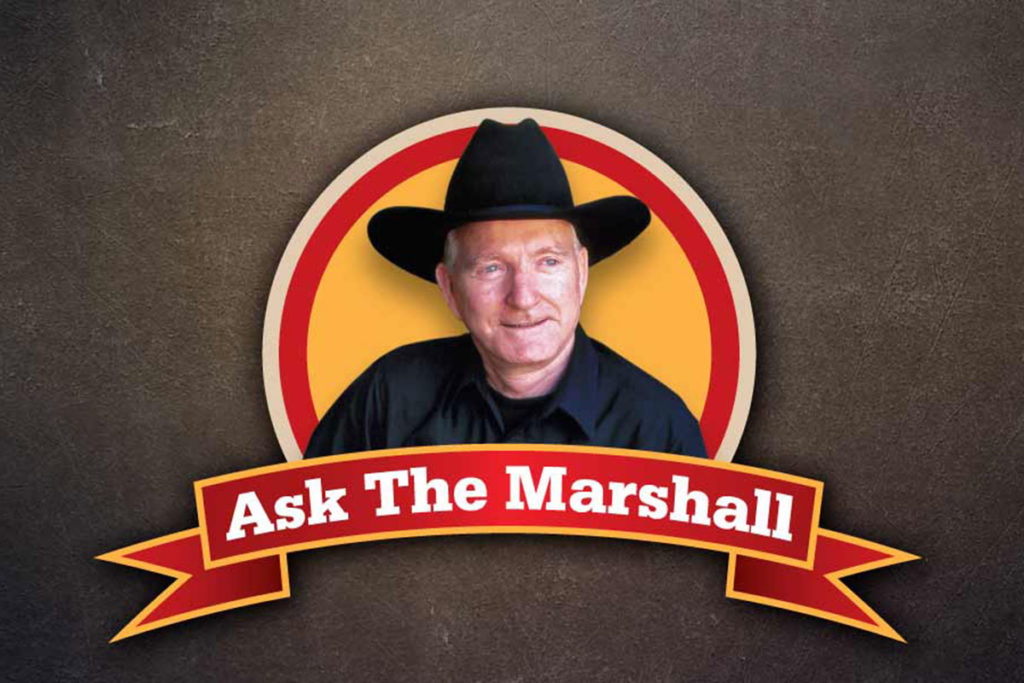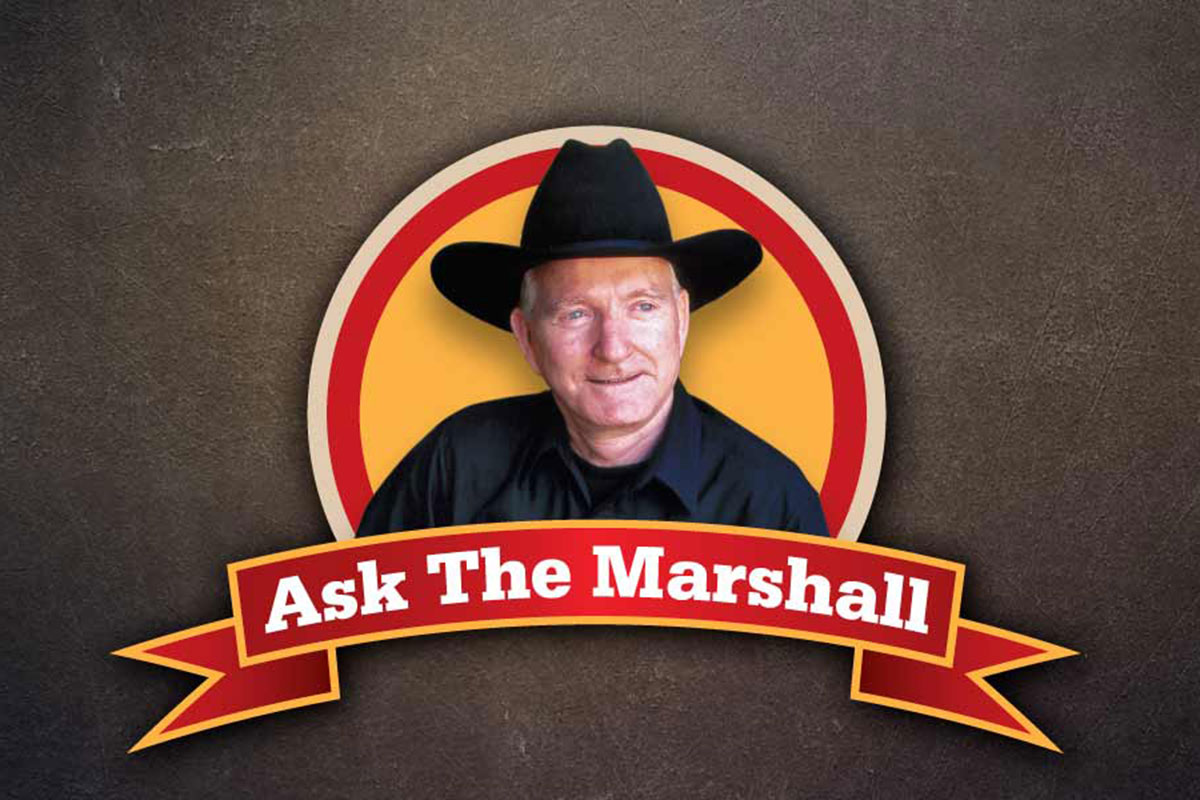 How did folks handle death in the Old West?
Frank Perry
Fresno, California
Then and now, death always brings a lot of heartache, especially with family. In the Old West, families had to deal with it more frequently. Childhood mortality was high. It wasn't uncommon for a family with seven births to lose four of the children in childbirth or due to some affliction or epidemic. A wife might die giving birth. A husband might be killed in a work accident, especially mining, ranching and railroading. The average lifespan for a man in 1900 was only 47 years. Science, penicillin, medicine, diets, sanitation and the elimination of such afflictions as smallpox, diphtheria, polio and typhoid increased that number.
What's the story of the duel between Mace Bowman and Clay Allison?
Joe Manriquez
Whittier, California
Bowman was a Texas feudist and sheriff of Colfax County, New Mexico. Allison, even at the time, was a noted shootist. Supposedly, the two met at Lambert's Inn in Cimarron, New Mexico. Over several drinks, they debated who was the faster gun. They put a gallon of whiskey up for the winner of a mock shootout. The two started with their backs to one another, walked several paces, turned and pulled their pistols. Before Allison could get his from the holster, Bowman had his gun cocked and aimed at his opponent's chest. Allison conceded. They then went off and shared the jug of whiskey. There were some stories that they battled in earnest at a later point, but that's just a myth.
It's likely that Allison's reputation as a fast draw was exaggerated. He was a drunk who had no qualms about shooting other men—whether they had a chance to draw or not.
Were the trails of wagon trains really littered with the possessions of families who tried to lighten their loads?
John Volz
La Grange, Kentucky
Yes, the trails were littered with furniture and anything else that wasn't critical. Going through deserts or mountains often required lighter loads, just to continue the trek. This was especially true on the transcontinental Missouri to Oregon or California journeys.
Is it true that women of soldiers were shared by other troopers in the West?
Charlene Lewis
New York, New York
It's likely there was some wife-swapping on those isolated frontier posts—especially in common-law relationships. That occurred primarily among the enlisted forces. The married officers often had their wives on the post. But having sex with another officer's wife could be a career-ending move. Still, just like in any occupation in mainstream society, there would have been some philandering going on. Young men being men and young women being women, sometimes things happened.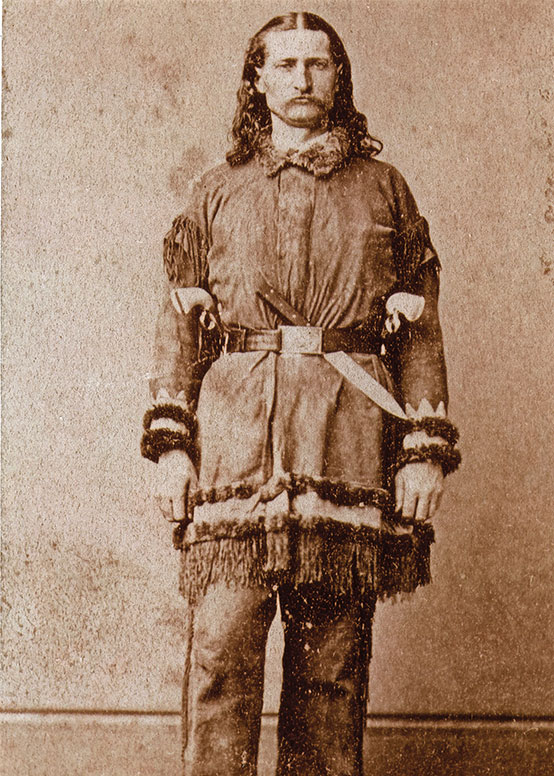 Why do cowboys saddle up on the left side?
Ed Anderson
Apple Valley, California
That dates back to medieval times when most warriors were right-handed and carried a sword on their left side. It was much easier to mount from the left. Also, horses are creatures of habit, and studies have shown that the horse's left eye is stronger and they're less suspicious of someone approaching from their left.
Did Old West gunslingers really put notches on their guns?
Clay Olson
Rapid City, South Dakota
If you had asked me that question a few years ago, I probably would have said, "That's the stuff of pulp fiction and Hollywood." But upon some reflection, I would say that a few did carve notches on the grips of their smoke wagons.
Still, it wasn't commonplace. Wyatt Earp reportedly told his biographer, Stuart Lake, "I never knew a man who amounted to anything to notch his guns with 'credits,' as they were called, for men he had killed. Outlaw gunmen of the wild crew who killed for the sake of brag followed this custom. I have worked with most of the noted peace officers. Hickok, Tilghman, Masterson, Bassett and the others of like-caliber have handled their weapons many times, but I never knew one of them to carry a notched gun."
Marshall Trimble is Arizona's official historian and vice president of the Wild West History Association.  His latest book is Arizona Oddities:  Land of Anomalies and Tamales; History Press, 2018. If you have a question, write: Ask the Marshall, P.O. Box 8008, Cave Creek, AZ 85327 or e-mail him at marshall.trimble@scottsdalecc.edu. Please always include your name, city and state.