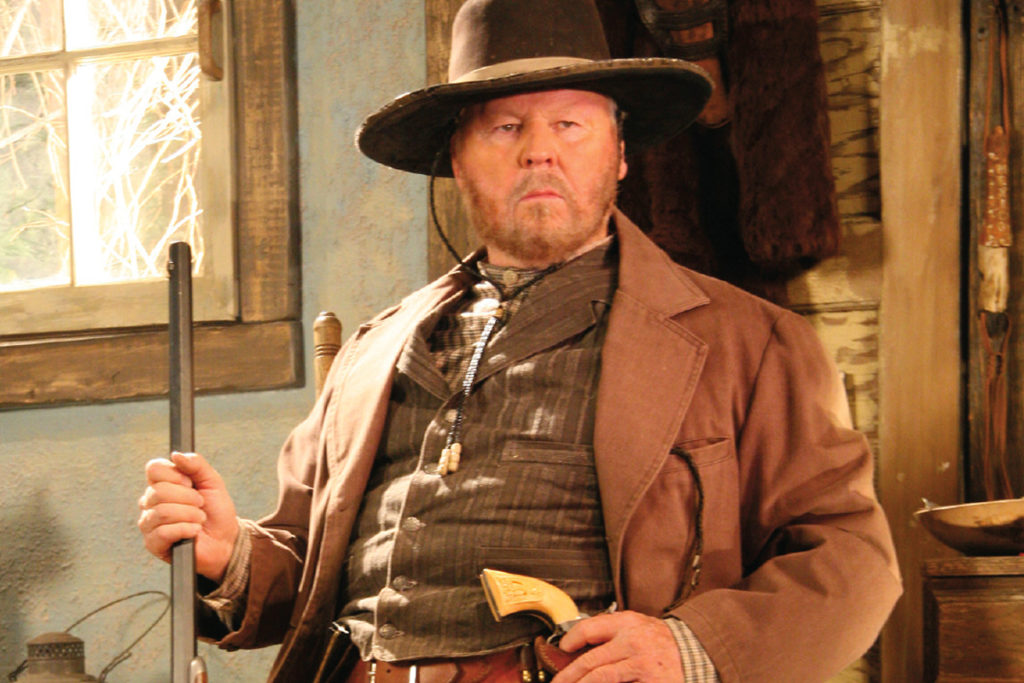 Those of us who love Westerns recognize certain actors the moment they appear on the big or small screen. Several have become stars like Karl Malden, Bruce Boxleitner, Bo Hopkins and David and Robert Carradine. Many others are recognized merely by their faces, although their names may not be as well-known by the average moviegoer.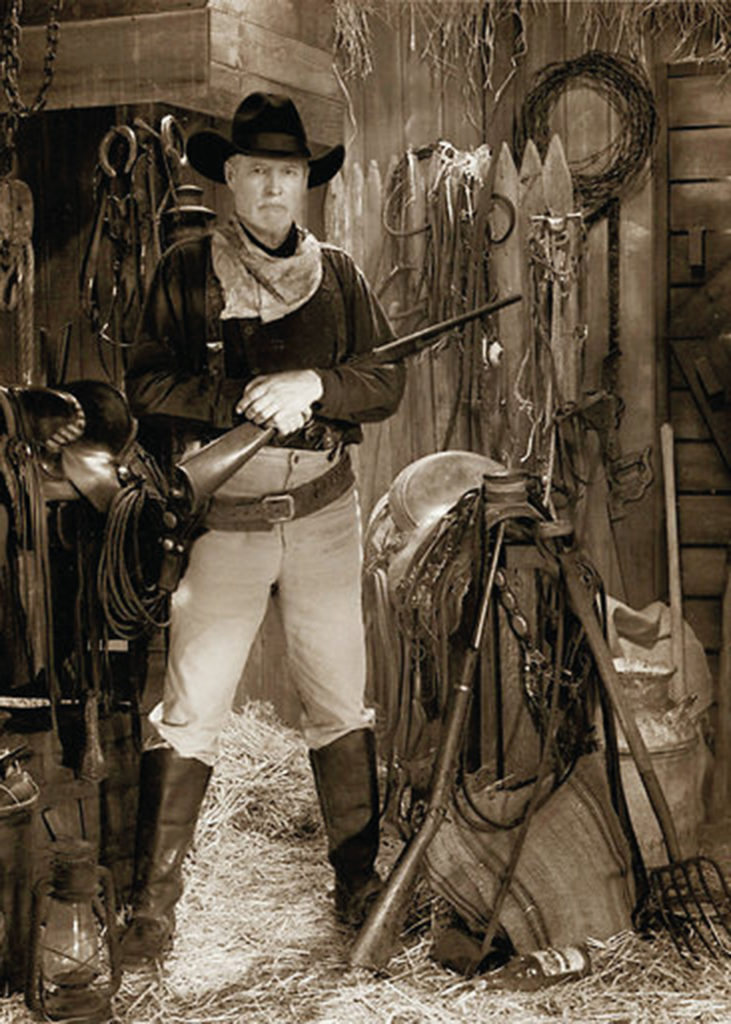 Fans of the cinema will undoubtedly appreciate the efforts of photographer and film director, Steve Carver (Lone Wolf McQuade) in creating a colorful collection of 19th-century-style portraits of the good, the bad and the questionable character actors of movies and TV, and those whose jobs keep them behind the camera. Carver's hardcover book, Western Portraits, The Unsung Heroes & Villains of the Silver Screen, published by Edition Olms AG, uses a unique photographic technique that required extended time exposures, creative lighting and special photographic equipment to create sepia images similar to those of the classic photographs of Edward Sheriff Curtis and other late 19th- and early 20th-century portrait photographers. Twenty-three years in the making, Carver's collection—of 83 of filmdom's most respected character actors and behind-the-scenes creative personalities—offers a unique look at the men and women who've so colorfully brought the Old West to the screen.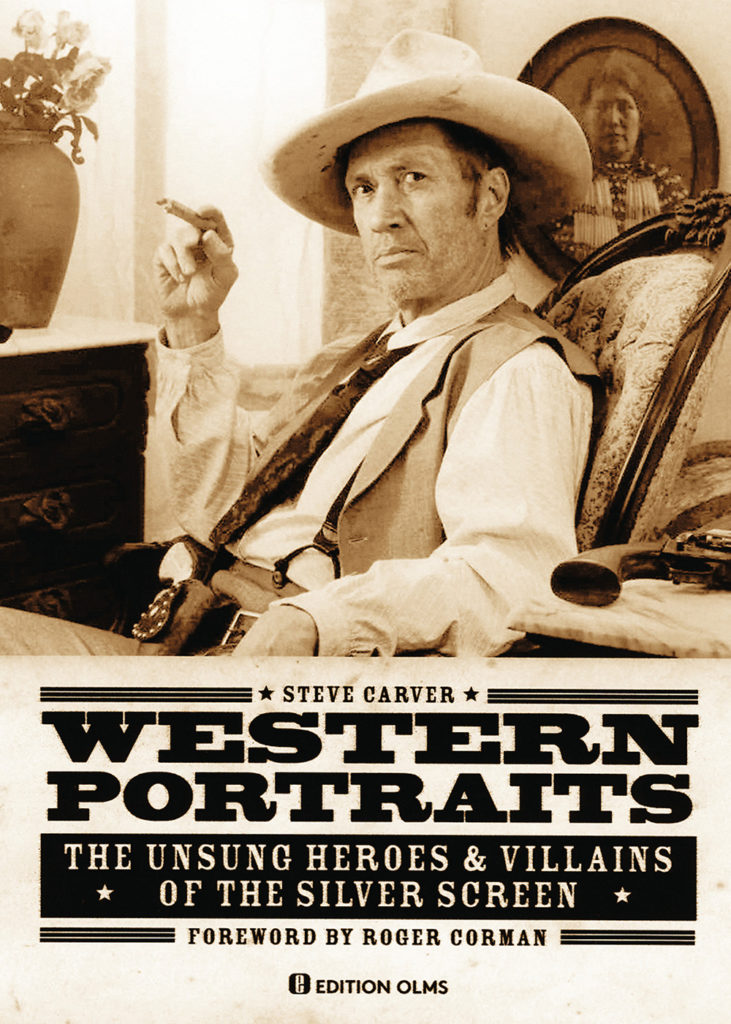 Each personality, dressed in period duds, was photographed in a different authentic Western setting—a cabin, teepee, saloon, etc.—complete with period props, firearms and other frontier furnishings. Gun fans will especially enjoy seeing the array of Colt revolvers and shotguns, as well as Sharps, Springfield, Winchester and Henry rifles packed by the personalities. Each image tells a story simply through the character and the scene. Film biographies on each entry were written by award-winning novelist/film journalist/screenwriter C. Courtney Joyner, the work's co-author. As an additional treat, the foreword was penned by famed movie producer/director Roger Corman, who offered his thoughts on the importance of America's iconic genre, the Western.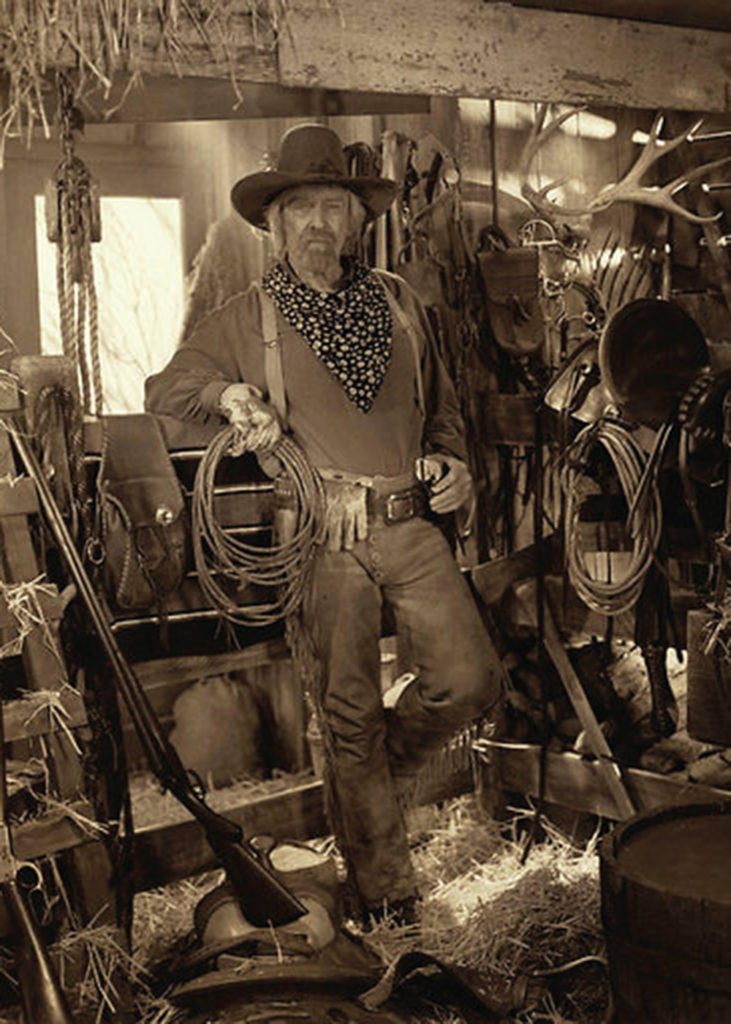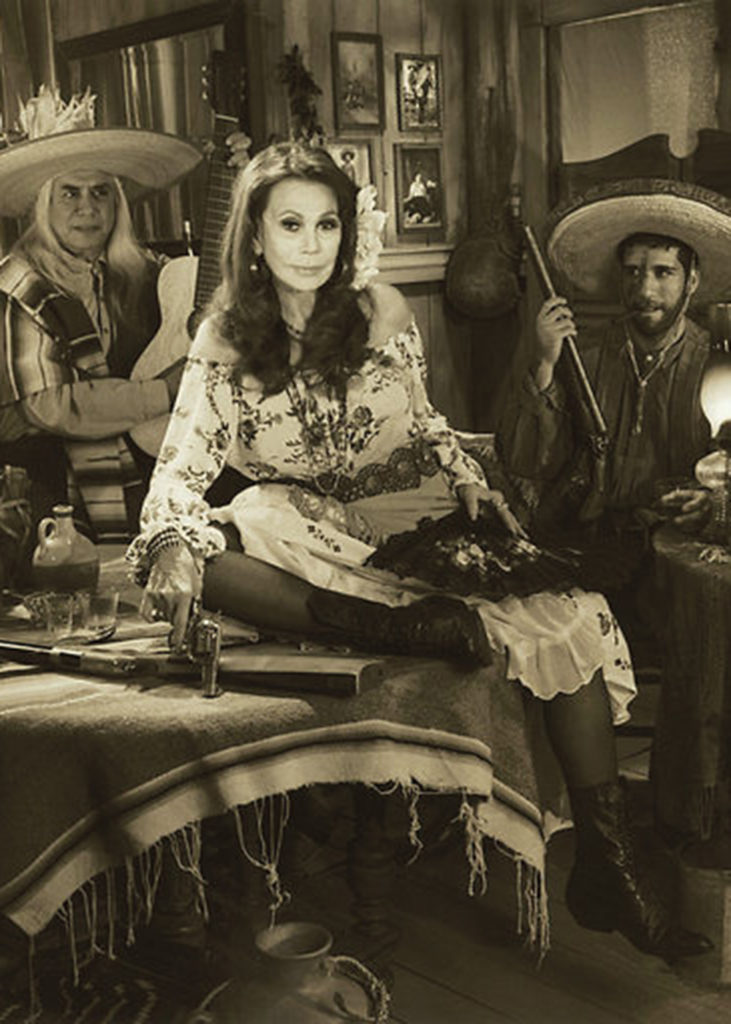 Western Portraits, The Unsung Heroes & Villains of the Silver Screen features portraits of the cinema's familiar faces, including Hugh O'Brian (The Life and Legend of Wyatt Earp), L.Q. Jones (The Wild Bunch, Ride the High Country, Flaming Star), Richard Herd (Dr. Quinn, Medicine Woman, The Adventures of Brisco County, Jr., Clu Gulager (The Tall Man, The Virginian), Mitchell Ryan (Monte Walsh, High Plains Drifter), Martin Kove (Wyatt Earp, Once Upon a Time in…Hollywood) and others. You'll enjoy perusing the photos of the actors, and see some behind-the-scenes personalities, like Rob Word, film producer and creator of the internet's popular A Word On Westerns celebrity interviews, which has received 10 million views as of this writing. There's even a couple of faces you wouldn't expect to see in a work on Western films—comedians Buddy Hackett and Louis Nye, and you can read of their Western connections.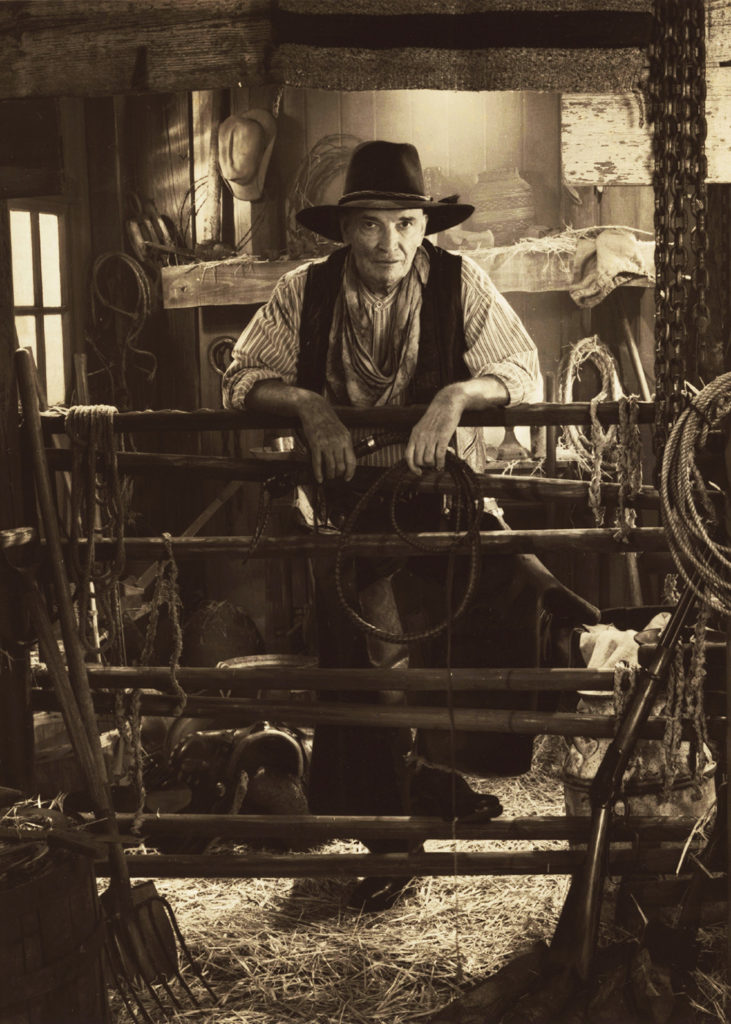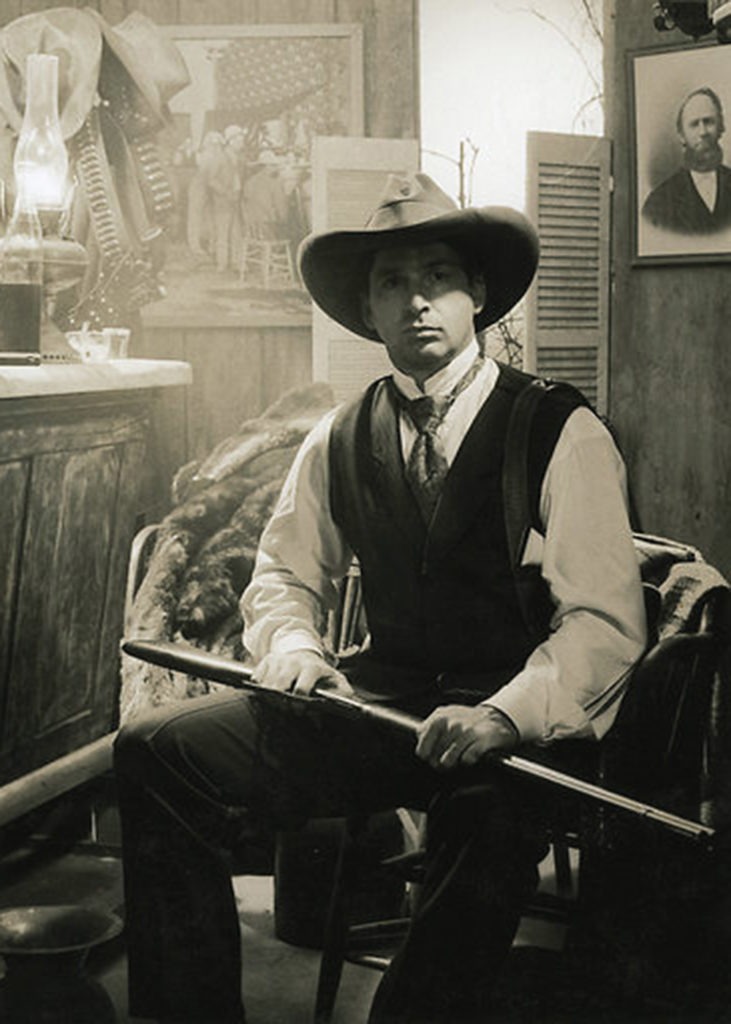 I was humbled to have been selected to pose for this volume because of my own career, both behind and in front of the camera in movies, television, and producing and performing in live Wild West shows around the world. Besides being a feature writer for True West, Guns & Ammo and other magazines, I've had the opportunity to serve as a historical consultant for movies and TV, and as a gun coach to Charlton Heston, Mel Gibson, Tom Berenger, Milla Jovovich, Patrick Swayze and Rob Lowe, to name a few. Yours truly has also appeared onscreen in The Mountain Men, Wild Wild West, Hidalgo and other oaters, along with a featured portrayal of a bad hombre in the DVD flick Vengeance Trail. For TV, my work varied from appearing as a firearms/Old West "expert talking head," and as a mounted re-enactor, to casting players for a number of shows, and doubling as an assistant director for several scenes in quite a few documentaries. These included the History Channel's Wild West Tech, Conquerors, The Texas Rangers and Tales of the Gun; the Discovery Channel's Unsolved History; episodes for the American Heroes Channel; and other cable network presentations. Looking back, I consider myself extremely fortunate to have been able to make much of my living in such colorful and enjoyable pursuits.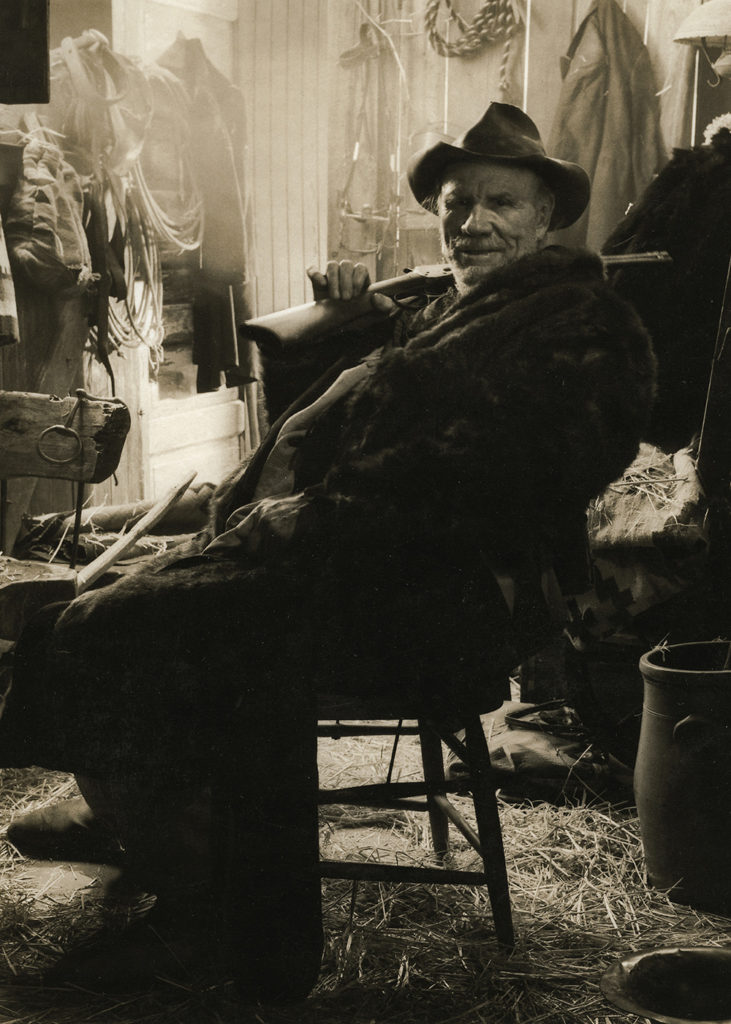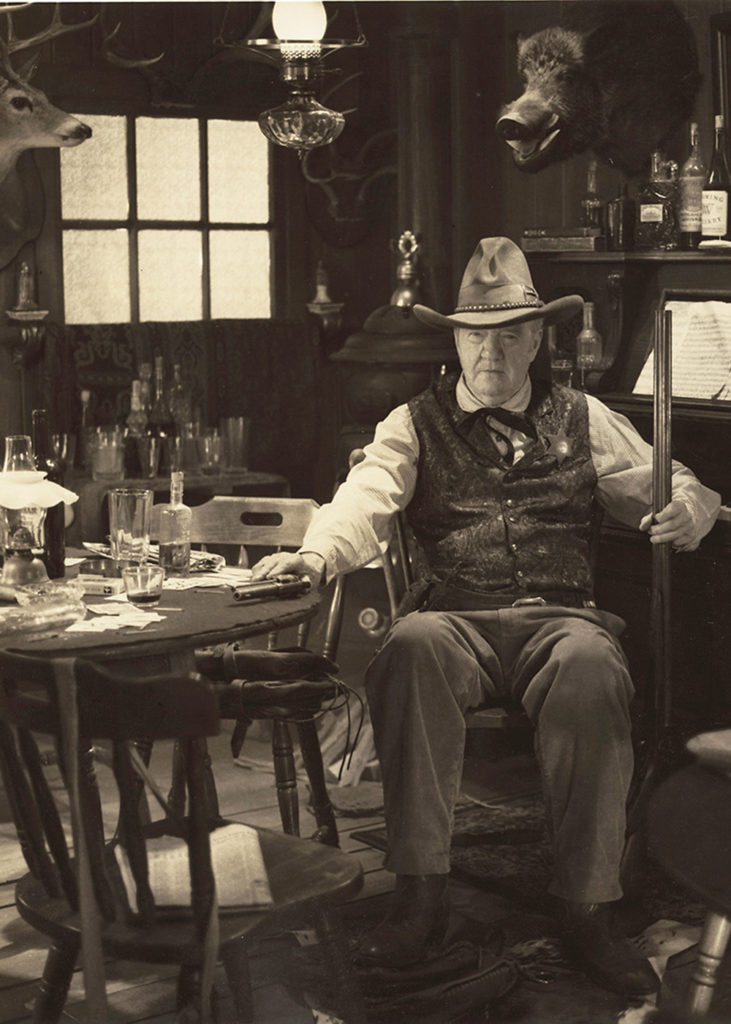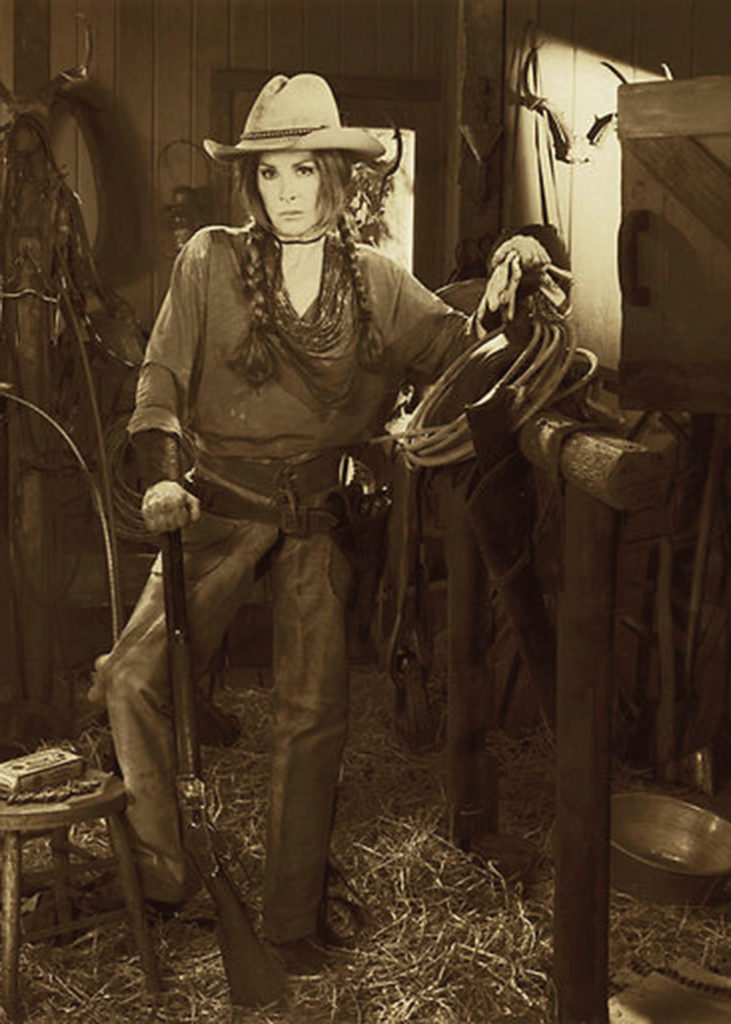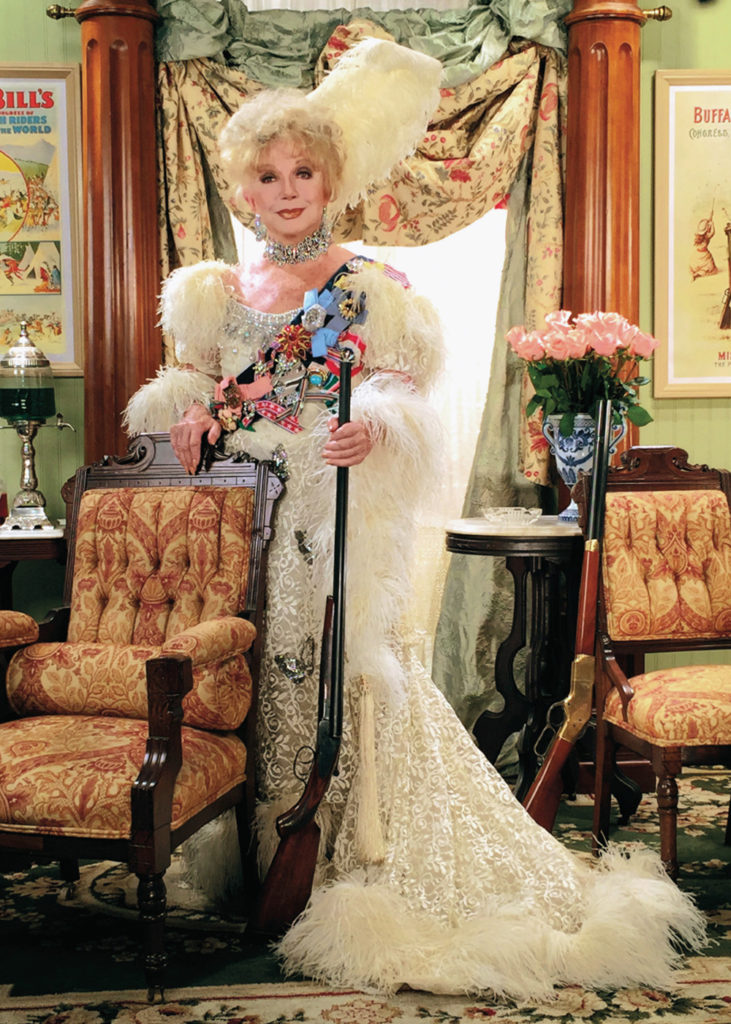 If you are a Western film fan, you're going to enjoy the intriguing images and interesting text in this 264-page, 8½ by 10½-inch hardcover volume. Retailing for $50, this is much more than a coffee table book; it's a captivating and informative "Who's Who" of the celluloid West. I'm sure you'll love it.
Author's Note: If you would like to purchase a copy of Steve Carver's Western Portraits, The Unsung Heroes & Villains of the Silver Screen, it is available at Amazon.com.
Phil Spangenberger has written for Guns & Ammo, appears on the History Channel and other documentary networks, produces Wild West shows, is a Hollywood gun coach and character actor, and is True West's Firearms Editor.