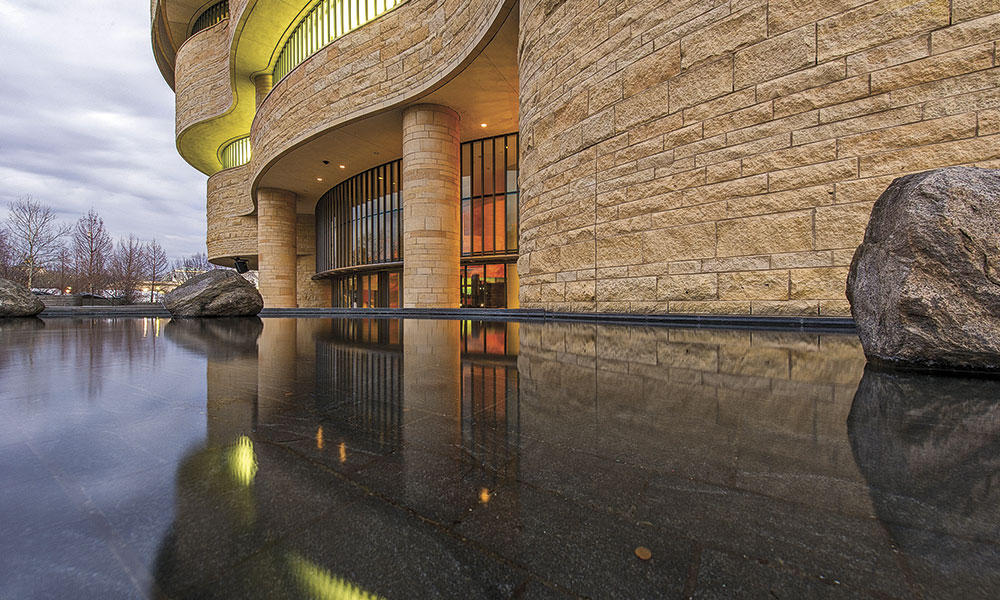 Hollywood and Western mythology seemed to strike a chord with Western art museums and their patrons, but, as usual, this year's top Western art museums offered a variety of exhibits to appeal to all tastes.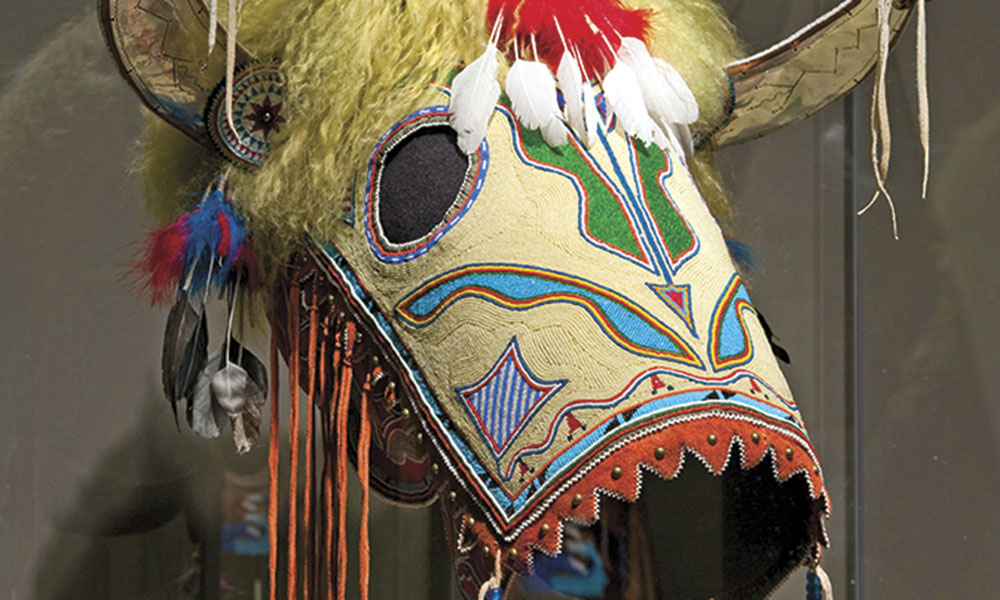 National Museum of the American Indian, Smithsonian Washington, DC:
"From Trail of Tears: A Story of Cherokee Removal" (through January) to "Nation to Nation: Treaties Between the United States and American Indian Nations" (through 2021), this museum continues to be diverse in themes and exhibits.
Tacoma Art Museum • Tacoma, WA:
If you want a diverse look at Western art, consider "Immigrant Artists and the American West," running through June 14, 2020; and "Native Portraiture: Power and Perception" and "Places to Call Home: Settlements in the West and Winter in the West," all running through February 10, 2019.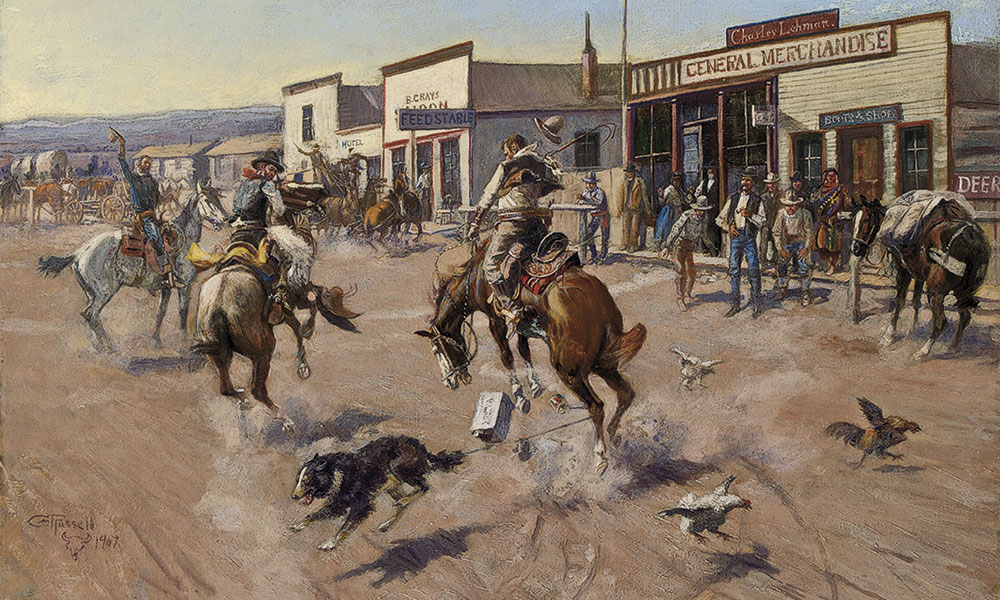 Sid Richardson Museum 
• 
Fort Worth, TX:
"Frederic Remington: Altered States" and "Legacy," which both close September 8, 2018, were eye-opening and educational, and you can't beat this museum for its collection of the masters or its price—free.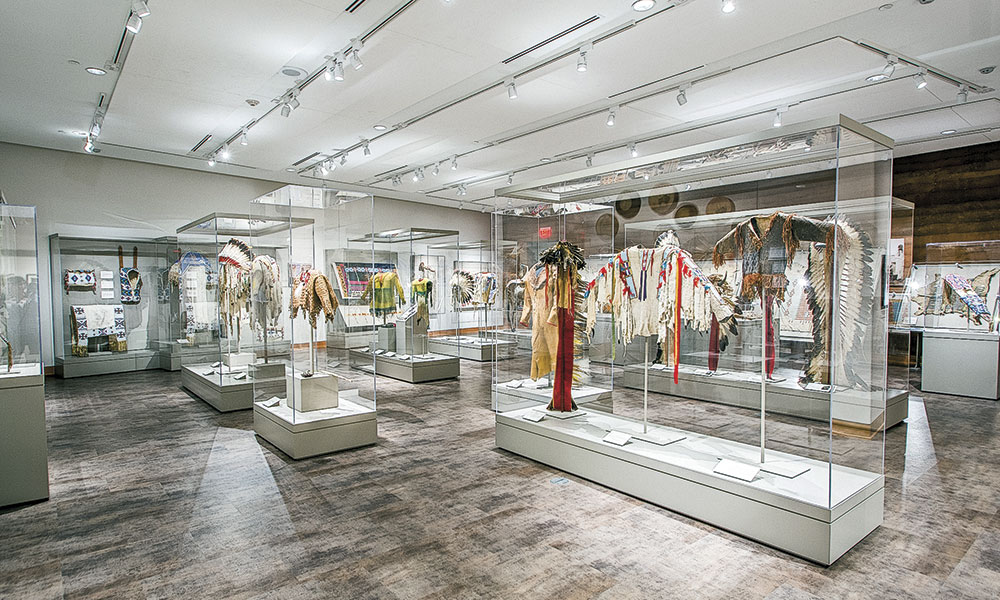 The Brinton Museum 
• 
Bighorn, WY:
Great location and scenery? Check. Located on an historic ranch? Check. Artwork by Karl Bodmer, James Audubon, Thomas Moran, Charles M. Russell and Frederic Remington? Check. No need to say more.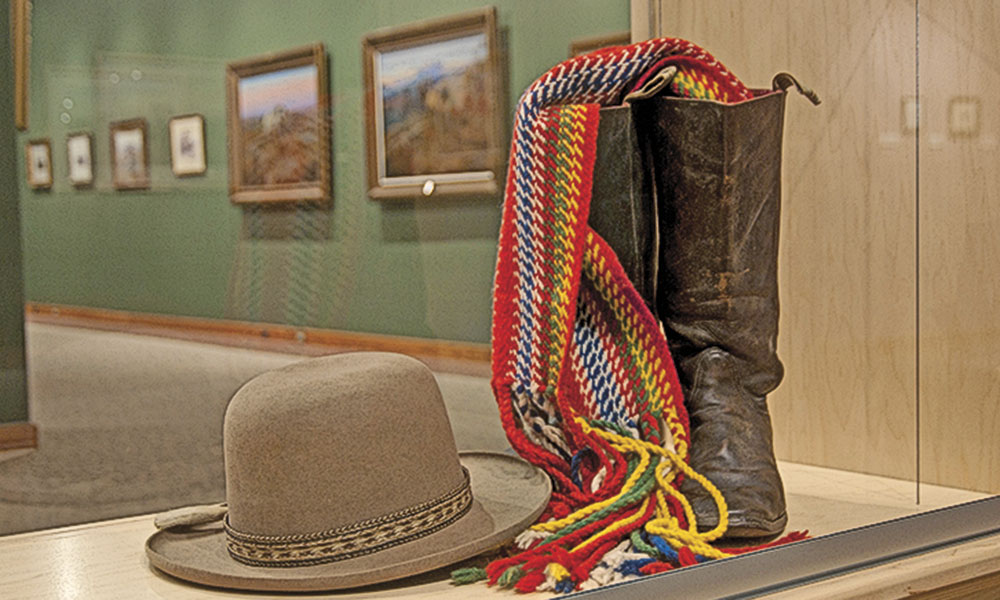 C.M. Russell Museum 

• 

Great Falls, MT

:

This great museum, which includes Charles M. Russell's home and studio, highlights the women in "Charles M. Russell: The Women in His Life and Art," which closes September 30 before moving to Western Spirit: Scottsdale's Museum of the West, November 30 through April 14.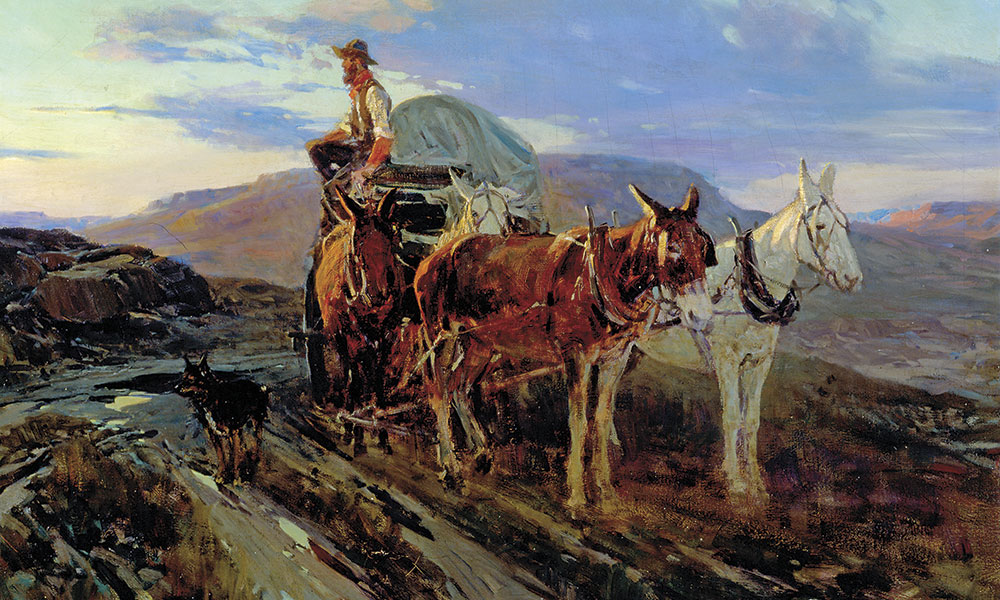 Gilcrease Museum • Tulsa, OK:
"Exploring The Big Trail," which closes December 31, presents stereoscopic photographs used during filming of The Big Trail, the 1930 epic that gave John Wayne his first starring role, and illustrates how Western movies helped establish Western mythology.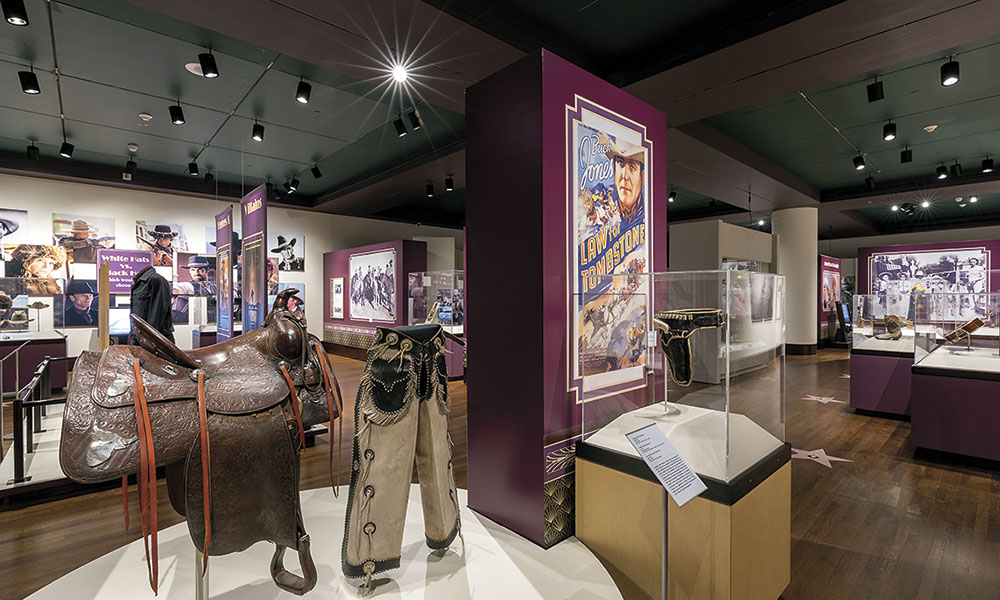 Eiteljorg Museum of American Indians and Western Art Indianapolis, IN:
A museum that usually brings in the scholarly and erudite is letting its hair down with "The Reel West." The exhibit, which runs through February 3, puts movie hats, costumes and more on display while teaching us, through displays and lectures, how Hollywood helped shape "morality, diversity and American identity."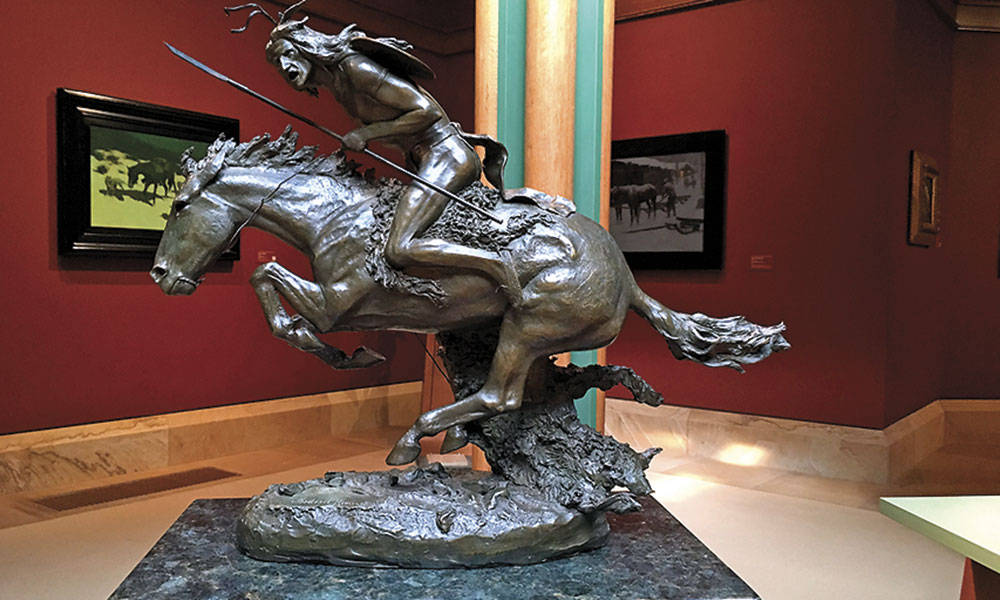 Frederic Remington Art Museum 
• 
Ogdensburg, NY:
One of the West's most recognized artists was a native New Yorker. So there's no better place to see his art and learn about the artist than here, where Remington's widow lived and where the museum was founded in 1923.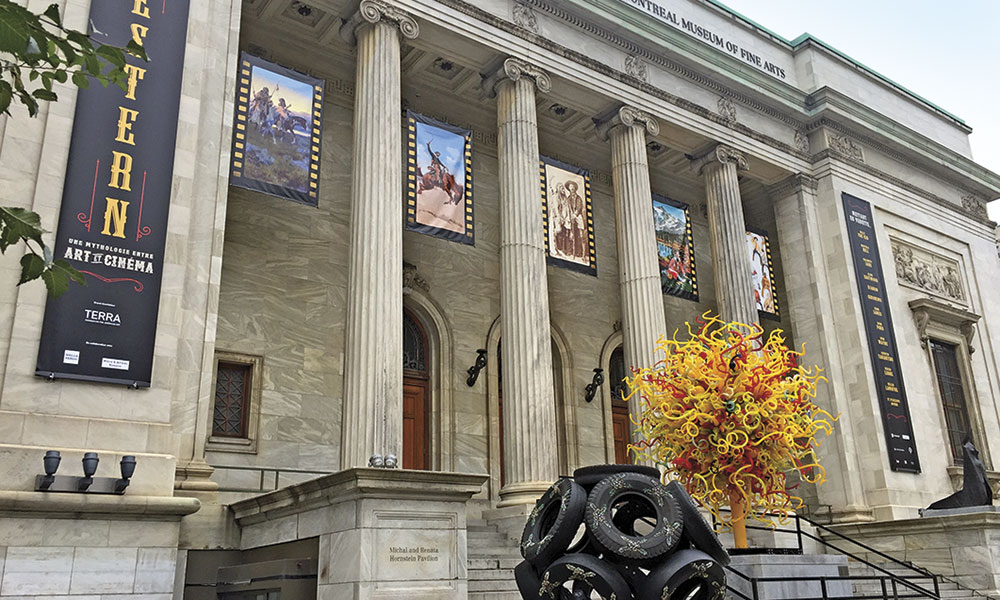 Montreal Museum of Fine Arts Montreal, Quebec, Canada:
Once "Upon a Time…The Western: A New Frontier in Art and Film," which closed in February, enriched the Denver Art Museum's original idea with paintings, sculptures, photographs and more to illustrate, naturally, how Westerns shaped the world's perception of the West.
Denver Art Museum 
• 
Denver, CO:
"The Western: An Epic in Art and Film" examined the evolution of America's most recognized genre; "Jeffrey Gibson: Like a Hammer" gave this contemporary artist of Choctaw and Cherokee heritage a platform; and the Western American and American Indian collections are always inspiring.
Newark Museum • Newark, NJ:
"The Rockies and The Alps: Bierstadt, Calame, and the Romance of the Mountains," which closed in August, featured the museum's impressive collection of American landscape and European alpine paintings.
Booth Western Art Museum Cartersville, GA:
American West, Modern West and Mythic West are always go-to galleries, but we're equally excited about "Treasures from the Frederic Remington Art Museum & Beyond," running September 8-January 13.

The Favell Museum • Klamath Falls, OR:
 Western masterworks, more than 100,000 Indian artifacts and a juried art show (September 14-October 27) make this one of the West's most unheralded art gems.

Heard Museum • Phoenix, AZ:
The Virginia G. Piper Charitable Trust Grand Gallery opened last year with "Beauty Speaks for Us," showcasing masterworks rarely on public display. Few museums are better at teaching American Indian cultures, history, values and art.

Joslyn Art Museum 
• 
Omaha, NE:
The Joslyn appears on nearly every art lover's bucket list due to its permanent collection of greats. "The Race to Promontory: The Transcontinental Railroad and the America West," which opens October 6 and closes January 1, should bring in history enthusiasts, too.
Stark Museum of Ar
t 
• 
Orange, TX:
Hats off for giving us "Paul Kane: Intrepid Artist and Adventurer," which helped patrons learn about the reclusive artist's 1845-'48 canoe/camping trip across North America.
Regional Western Art Museums
Amon Carter Museum of American Art/Fort Worth, TX:
There's still time to catch "The Theatrical Wild West," which highlights Buffalo Bill Cody's Wild West shows, but it closes October 7.

A.R. Mitchell Museum of the West Trinidad, CO:
Artwork and artifacts illustrate the life and art of a top illustrator from the Golden Age of Pulps.
The Bryan Museum/Galveston, TX:
Located in a restored orphans' home, seven galleries showcase "the Romance of The West."
Maryhill Museum of Art/Goldendale, WA:
The Native People of North America gallery houses an amazing collection from prehistoric to contemporary times.
Maynard Dixon Living History Museum/Mt. Carmel, UT:
For a different take on art, tour Maynard Dixon's studio and home March15-November 15.

The Museum of Western Art/Kerrville, TX:
This Hill Country treasure honors masters from the 20th century and today.

The Nelson-Atkins Museum of Art Kansas City, MO:
Closing October 7, "The Big Picture" showcases daguerreotypes, prints, contemporary photos and even an 1826 print by photography's inventor, Joseph Nicéphore Niépce.

Phippen Museum/Prescott, AZ:
An art museum for practically everyone, it features great exhibits, art programs, special events and a research library.

Tucson Museum of Art/Tucson, AZ:

 
Permanent collections—Art of the American West, Native American Culture and Arts and Art of the American Southwest—shouldn't be missed.

Desert Caballeros Western Museum Wickenburg, AZ:
Plenty to see, but the "Wickenburg West: Adaptation/Reinvention/Transformation" exhibit remains a highlight.

Wieghorst Western Heritage Center/El Cajon, CA:
The emphasis might be on Olaf Wieghorst (1899-1988), but the mission is to preserve Western art and Western heritage for all.

Johnny D. Boggs is a seven-time Spur Award-winning author and longtime True West contributor based in Santa Fe, New Mexico. His latest novel is Taos Lightning.
https://truewestmagazine.com/traveling-western-art-exhibit/