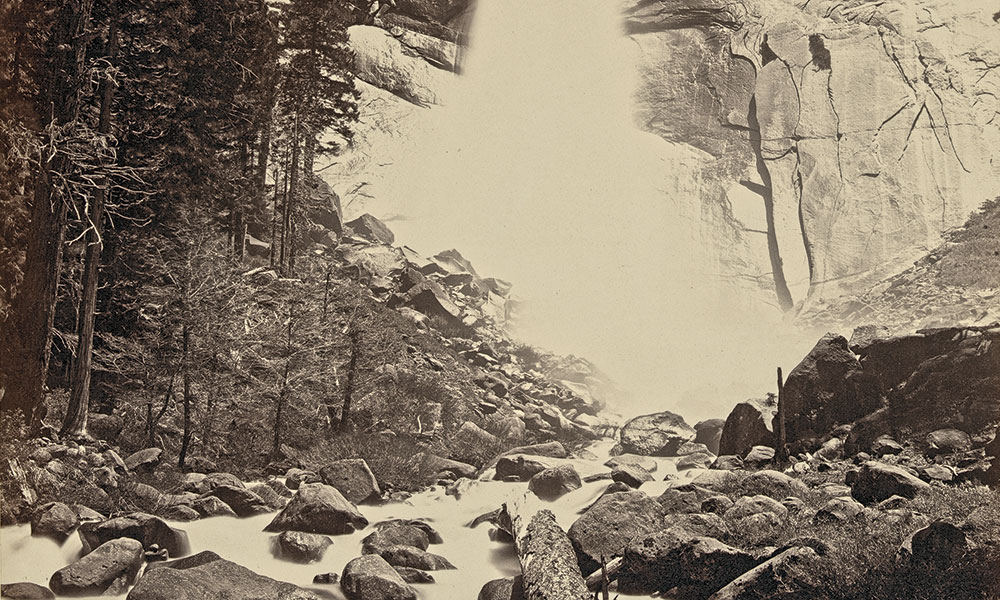 Truth be told, I love a long road trip across America and have enjoyed dozens of trips as a young man and as a father. My first travel memories are with my parents and sister Katherine driving from Los Angeles to Phoenix, the city giving way to the desert, the shimmering mirages of sunlight on the Mojave and mysterious, crumbling ghosts bypassed long before by the interstate. I credit my late father, Jeb Rosebrook, who died on August 31, 2018, with my love of the extended road trip. He regaled my sister and me with stories about his adventures as a young man on solo cross-country train and automobile trips from Virginia to Arizona.
We enjoyed a couple of those driving trips together, pledging to each other to eat in as many small cafés as possible—and to try to stay in a small town every night, if we could. We loved a good café breakfast such as the one we had at Maria's Kitchen east of El Paso, Texas, and one at the Brown Derby in Arapahoe, Nebraska. The coffee was hot, the eggs were perfect and the service was exceptional. We also never forgot to be thankful and appreciate good Samaritans, like the one who drove my dad a couple dozen miles from a rest stop to McCook, Nebraska, after I'd locked the keys in my truck. Still grateful today—and always will be.
Like my dad, True West's editorial team has encouraged our readers to plan a road trip out West and discover history and America firsthand, from the ground up. In our annual Best of the West, we honor the hard-working men and women who dedicate themselves to maintaining our Western heritage. We encourage our readers to visit and frequent these wonderful Western venues—from small towns to big cities, museums to historic sites. We have updated the True West Ultimate Historic Travel Guide with a new directory of historic hotels, restaurants and saloons, and hope you will enjoy using it on your next Western road trip. Most important, we recommend you hit the road West and make those memories to share and inspire the next generation to call the highway their home.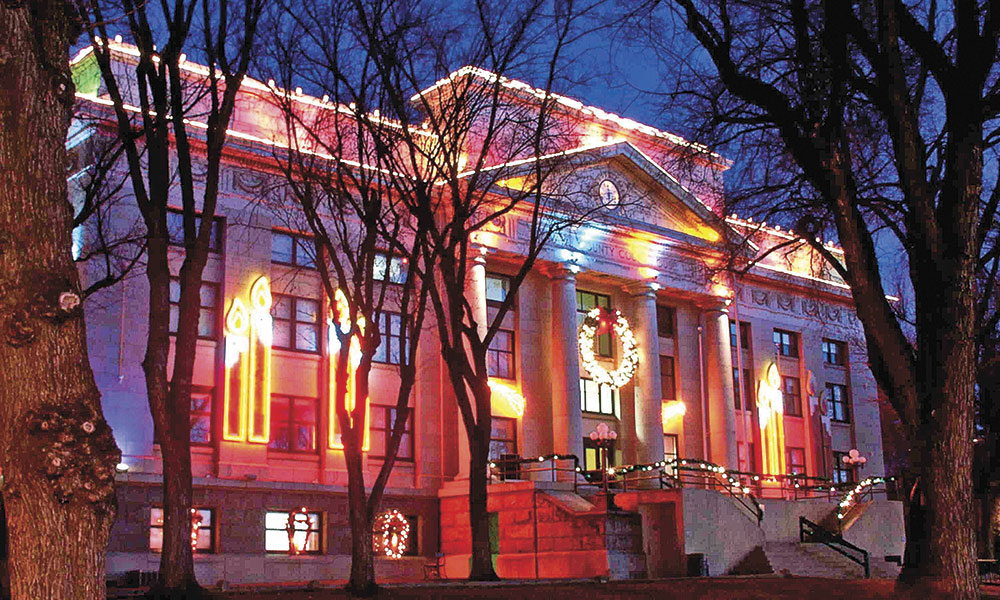 Best Place to Live Like an Old West Cowboy (Winter)
Prescott, AZ
The original Territorial capital of Arizona, Prescott celebrates its heritage throughout the year at local museums, hotels and restaurants. The mile-high city has mild winters with plenty of indoor and outdoor activities, including the popular Historic Downtown Prescott Walking Tours, the Annual Prescott Chamber Christmas Parade "A Hometown Christmas," the Annual Courthouse Christmas Lighting and Sharlot Hall's Annual Frontier Christmas "The Spirit of Christmas Past Visits Prescott." If you stay for the summer, don't miss Frontier Days, the Frontier Days Rodeo Parade and the World's Oldest Rodeo every Fourth of July.
Readers' Choice:
Bandera, TX
Best Place to Live Like an Old West Cowboy (Summer)
Cody, WY
From the great outdoors to museums, Cody is one of the West's most Western towns in which one can live like an Old West cowboy. Start at the Buffalo Bill Center of the West, then head downtown to tour, shop, eat and drink. Don't miss the Cody Nite Rodeo, Irma Hotel Gunfights, Old Trail Town and trail riding at one of the local stables. Hang your hat at Buffalo Bill's Irma Hotel downtown or contact the Cody Chamber for information on booking a once-in-a-lifetime cowboy experience at one of the local, historic guest ranches.
Readers' Choice:
Sheridan, WY
Best Old West Gunfighter Town
Dodge City, KS
Take a trolley ride tour of Dodge City to discover the thrill of the Old West in the "Queen of the Cowtowns" at the Boot Hill Museum, Gunfighters Wax Museum, Trail of Fame, Home of Stone and Kansas Heritage Center. Every summer gunfighter re-enactors hold thrilling events along "Front Street" at the Boot Hill Museum.
Readers' Choice:
Tombstone, AZ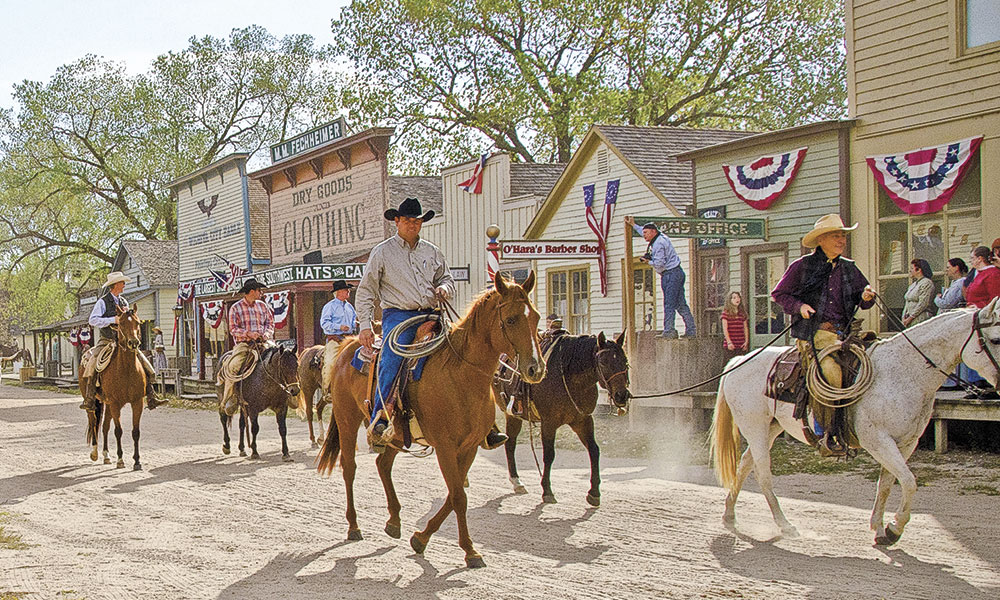 Best Preserved Pioneer Town, Recreated
Old Cowtown Museum, Wichita, KS
Wichita's Old Cowtown Museum is one of the premier living history centers in the state of Kansas. Dedicated to recreating the atmosphere of the frontier town's Wild West past when hundreds of thousands of cattle flowed into the city's stockyards off the Chisholm Trail, Cowtown reconnects visitors with history through artifacts in its 10,000-piece permanent collection. Cowtown's history programming recounts the story of Wichita's transformation from a frontier settlement to a modern town. Docents and staff bring Wichita's past to life for visitors of all ages through hands-on daily activities, special events and education programs.​
Readers' Choice:
Stuhr Museum of the Prairie Pioneer Grand Island, NE
Best Old West Art Town
Taos, NM
For well over a century, the ancient northern New Mexico community of Taos has been a mecca for artists and visionaries. A community proud of
its tri-cultural heritage, Taos became a destination and welcoming city for artists after Ernest Blumenschein and Bert Phillips moved there in 1898. In 1915, the Taos Society of Artists was founded, and today, 104 years later, Taos is known internationally as one of the world's premier cities for artists and
art lovers. Begin your tour and stay in the city's heart, at Taos Plaza, home to the city's premier galleries, shops, inns and restaurants.
Readers' Choice:
Toppenish, WA
Best Town for Historic Entertainment
Prescott, AZ
Mile-high Prescott was the original Territorial capital of Arizona and is rich in Western history with a walkable historic downtown with numerous restaurants, saloons and art galleries. A festival is held on the historic Courthouse Square almost every weekend,  and every Fourth of July, Prescott Frontier Days—including the parade, and the World's Oldest Rodeo—entertain thousands at the arena and downtown. The city's local Old West museums, Sharlot Hall, Smoki and Phippen Art Museum also offer historic programming throughout the year.
Readers' Choice:
Durango, CO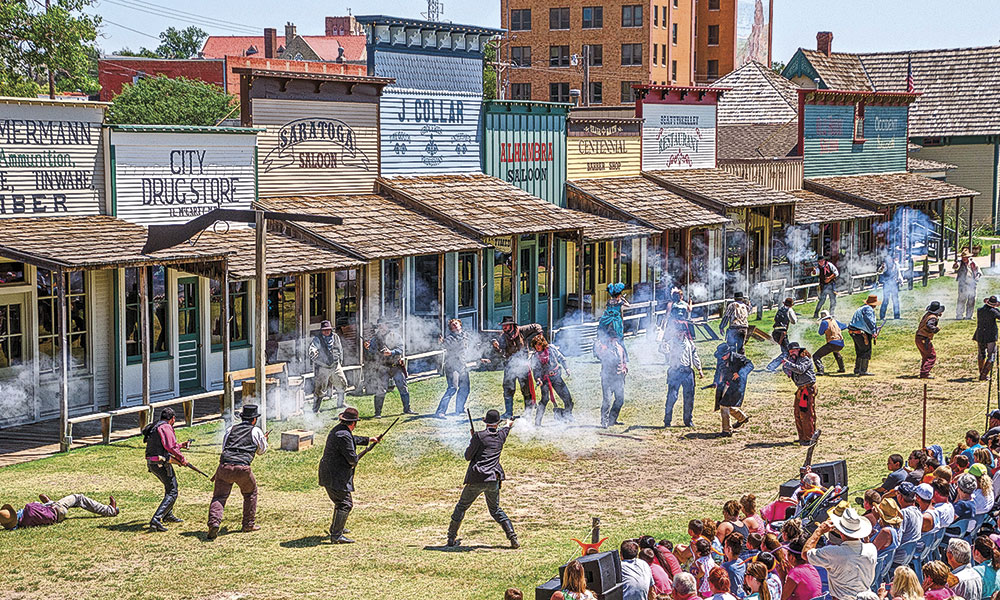 Best Architecturally Preserved Western Town
Deadwood, SD
The city of Deadwood was founded in 1876 after gold was discovered nearby. Three fires in the boomtown led city leaders to rebuild the city in brick and stone. Today, visitors to the legendary Black Hills community will enjoy walking the streets of the National Historic Landmark, a designation Deadwood has enjoyed since 1961. When in the city Wild Bill Hickok, Calamity Jane, Seth Bullock, Charlie Utter and Al Swearingen made famous, don't miss a tour of the Bullock Hotel, the Historic Adams House, Adams Museum, Mount Moriah Cemetery and one of the many experiential tours offered locally, including the Lawman's Patrol: Guided Walking Tours.
Readers' Choice:
Old Trail Town, Cody, WY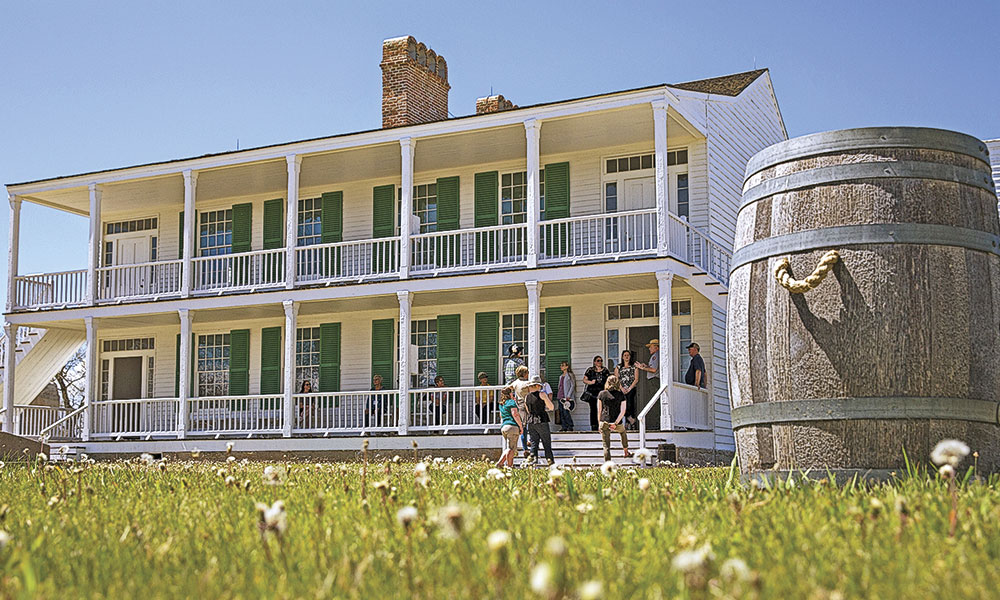 Best Historic Town Tour
Laramie, WY
Best known today as the home of the University of Wyoming, Laramie's heritage as an Old West city begins in the 1860s along the overland route of the Union Pacific rail line. Like many railroad camps, Laramie quickly gained a wild reputation for lawlessness. Today's visitors can tour 15 historic sites from Laramie's early years on the Legends of Laramie Tour, sponsored by the Laramie Area Visitor Center. The tour includes the Wyoming Territorial Prison State Historic Site, Historic Ivinson Mansion, the historic Laramie Union Pacific Train Station and the ghost town of Sherman at the Ames Monument.
Readers' Choice:
Bisbee, AZ
Best Promotion of a Historic Place
Deadwood, SD
Historic Deadwood, South Dakota, is one of the premiere Old West cities to visit in the Western United States. With its historic past in the Black Hills Gold Rush, Deadwood has been North Hills' destination for opportunity and entertainment since its hardscrabble founding in 1876. With numerous hotels, casinos, restaurants, saloons, museums and events throughout the year, including Wild Bill Days, Days of 76 and the Wild West Songwriters Festival, the city of Deadwood has an attraction, event and destination for everyone of all ages year-round.
Readers' Choice:
Dodge City, KS
Best Old West Town to Live In
Prescott, AZ
Prescott's Courthouse Square and historic downtown welcomes visitors to enjoy the mile-high city with its heritage hotels, Whiskey Row shops and saloons, and numerous art galleries, restaurants, museums and antique shops. The city, adjacent to Prescott National Forest, is also home to Yavapai College, Embry-Riddle University and an extension of Northern Arizona University.
Readers' Choice:
Tombstone, AZ
Best Historic Cemetery of the West
Concordia Cemetery, El Paso, TX
El Paso's historic Concordia Cemetery is home to 60,000 beloved—and not so beloved—souls, including the notorious gunslinger John Wesley Hardin. Walk the grounds and remember the heroes, heroines and common folk who rest eternally in Concordia—Buffalo Soldiers, Texas Rangers, Civil War veterans, early Mormon pioneers and some local legends.
Readers' Choice:
Boot Hill Cemetery, Dodge City, KS
Best Preserved Historic Fort of the West
Fort Laramie National Historic Site, Fort Laramie, WY
Originally established as a private fur-trading fort in 1834, Fort Laramie evolved into the largest and best-known military post on the Northern Plains before its abandonment in 1890. This "grand old post" witnessed the entire sweeping saga of America's Western expansion and Indian resistance to encroachment on their territories. Today, visitors to Fort Laramie National Historic site will experience a living history center with expert ranger and docent led tours, a great collection of restored and well-maintained 19th-century Army buildings and popular living history events through the summer months, including a frontier-style Fourth of July.
Readers' Choice:
Fort Davis National Historic Site, Fort Davis, TX
Best Historic Railroad of the West
Georgetown Loop Railroad, Georgetown, CO
Built in 1884, Colorado's Georgetown Loop Railroad is one of the engineering wonders of the Rocky Mountain state's historic narrow gauge rail lines. Passengers will enjoy the thrill of riding on historic rolling stock pulled by a steam-driven locomotive across the new High Bridge.
Readers' Choice:
TIE: Cumbres & Toltec, Chama, NM, and Antonito, CO
Durango & Silverton Railroad, Durango and Silverton, CO
Best Preservation of a Historic Western Building
The Cliff House at Pikes Peak, Manitou Springs, CO
From its humble beginnings as a stage stop to its current incarnation as a luxury resort, the Cliff House at Pikes Peak has been a landmark to history and development in Manitou Springs. For nearly 100 years, beginning in the 1880s, the Cliff House was an internationally famous resort for the rich and famous. In 1997, major restoration work began on the famous Victorian inn, and since 2007, under new ownership, the Cliff House has been fully restored and modernized to its historic, elegant standards of hospitality. The Cliff House has 54 guest rooms and luxury suites, each uniquely decorated in the style of the late 1800s, complemented by modern services and amenities. Guests and visitors will also enjoy the gourmet menu at the Cliff House Dining Room and relaxing in the Red Mountain Bar & Grill. TheCliffHouse.com
Readers' Choice:
The Occidental, Buffalo, WY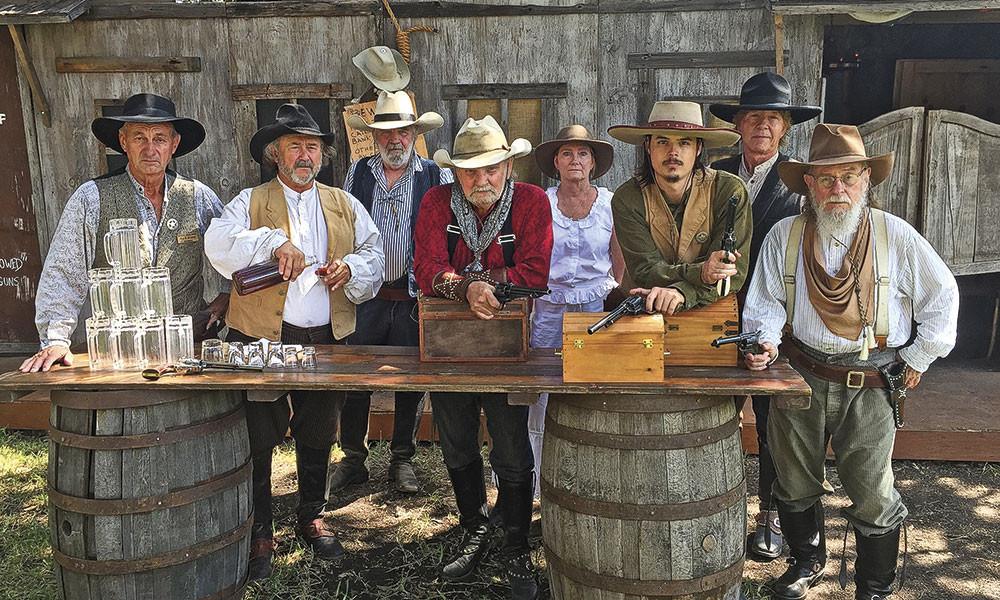 Best Preserved Historic Trail
Great Western Cattle Trail
TX, OK, KS, NE, CO, SD, MT
Although the Great Western Cattle Trail and the Chisholm Trail have not yet received federal National Historic Trail status, the Great Western Cattle Trail has been traced, tracked, marked and honored with cement markers every six to ten miles from its southernmost points of origin on the Texas-Mexico border, all the way to its farthest waypoints north in Canada. Over 800 volunteers, from three countries, across a 2,000-mile trail, helped track and set the seven-foot white-with-red-lettered historic markers of the Great Western Cattle Trail.
Readers' Choice:
National Lewis and Clark Historic Trail
MO, KS, NE, SD, ND, MT, ID, WA, OR
Best Preservation Effort of the West
Dodge City/Boot Hill Museum, Dodge City, KS
Take a trolley ride tour of Dodge City to discover the thrill of the Old West in the "Queen of the Cowtowns" at the Boot Hill Museum, Gunfighters Wax Museum, Trail of Fame, Home of Stone and Kansas Heritage Center. Don't miss a tour of historic Fort Dodge, the historic Santa Fe Trail Tracks, Historic Santa Fe Depot  and Dodge City's Historic Walking Tour. Every summer gunfighter re-enactors hold thrilling events along "Front Street" at the Boot Hill Museum.
Readers' Choice:
Fort Chadbourne, Bronte, TX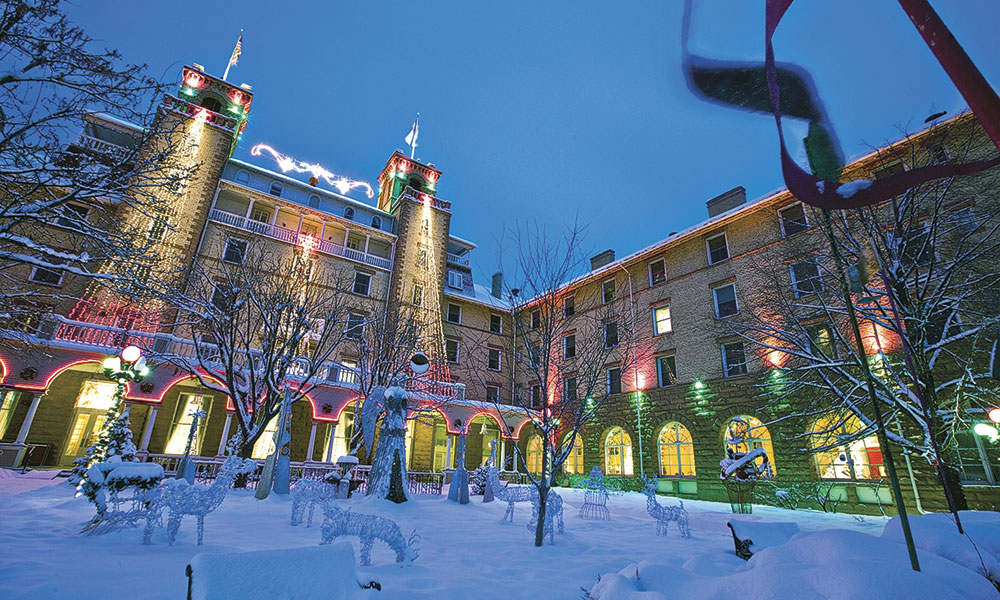 Best "Who Slept Here" Hotel
Hotel Colorado, Glenwood Springs, CO
Since 1893, the luxurious Hotel Colorado, a "Grande Dame of the Rockies," has hosted presidents, celebrities and the rich and famous. Today, the Glenwood Springs landmark welcomes guests from around the world to enjoy its famous hospitality, fine dining and relaxing Rocky Mountain atmosphere. A favorite of Presidents Theodore Roosevelt and William Howard Taft, the hotel was also frequented by numerous famous and infamous people, including "The Unsinkable" Molly Brown. Visitors wanting a special treat should request a stay in the Molly Brown Suite.
Readers' Choice:
TIE: The Occidental, Buffalo, WY
Historic Sheridan Inn, Sheridan Inn, WY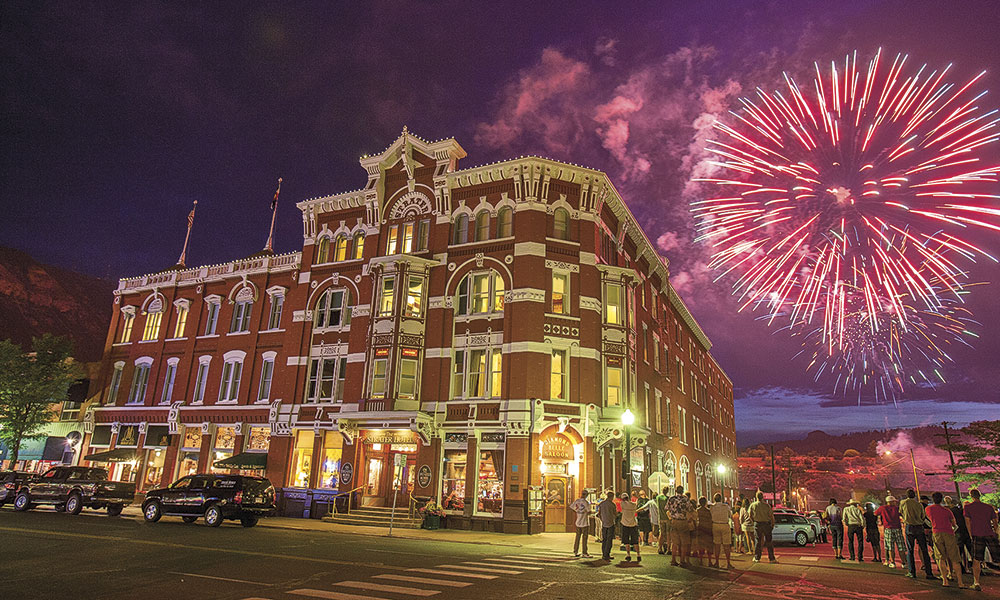 Best Heritage Hotel
Strater Hotel, Durango, CO
The Strater Hotel in the historic district of Durango, Colorado, is the perfect place to stay when vacationing in the Animas River Valley city made internationally famous by the Durango & Silverton Narrow Gauge Railroad. Opened in 1887, the Strater is luxuriously maintained and preserved with antiques throughout the historic inn and its well-appointed rooms. Don't miss an evening in the Diamond Belle Saloon and dinner in the Mahogany Grill.
Readers' Choice:
Historic Sheridan Inn, Sheridan, WY
Best Heritage Bed & Breakfast
Chamberlin Inn, Cody, WY
Visitors to Cody, Wyoming, seeking quaint, downtown accommodations near restaurants and shopping should consider the historic Chamberlin Inn. Guests can choose from several rooms and suites, a courthouse residence and cottage and garden studio apartments. A conservatory is a wonderful spot to read and relax or enjoy drinks from the bar, the Chamberlin Spirits. The second floor overlooks the nearby mountains and downtown Cody.
Readers' Choice:
Virgil's Corner Bed & Breakfast, Tombstone, AZ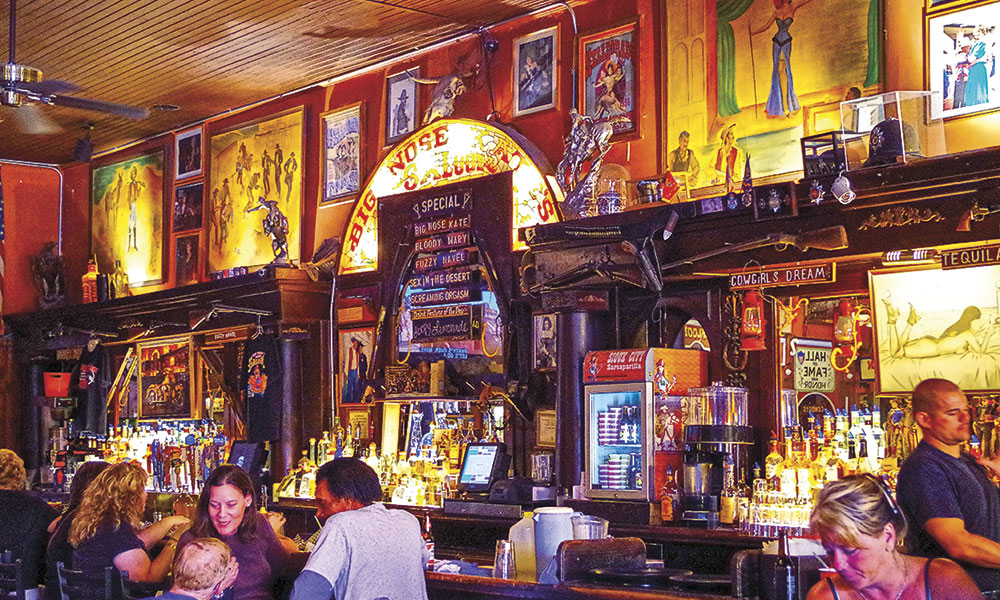 Best Historic Saloon of the West
Big Nose Kate's, Tombstone, AZ
Big Nose Kate's Saloon stands in the same location as the Grand Hotel built in 1880. The night before the "Gunfight Behind the OK Corral," on October 26, 1881, Ike Clanton and the two McLaury brothers were guests in the Grand. While the original hotel burned in the great fire of May 25, 1882, the saloon has restored the building, moving from the basement to the main floor the only bar to survive the fire. So don't miss a chance to enjoy a cold beverage and meal on the same long bar that hosted the infamous lawmen and outlaws that made Tombstone "the town too tough to die."
Readers' Choice:
Buffalo Bill's Irma Hotel, Cody, WY
Best Historic Restaurant
The Buckhorn Exchange
Denver, CO
Opened in 1893, the Buckhorn Exchange holds Colorado's first liquor license. Back then, Denver railroad workers scrambled every Friday to exchange their paychecks for gold and a token for a free lunch and a beer, which filled the restaurant's register. Today, the National Historic Landmark welcomes guests to dine a lunch or dinner and enjoy the menu known for its gourmet wild game, buffalo prime rib and classic desserts.
Readers' Choice:
The Palace Restaurant and Saloon, Prescott, AZ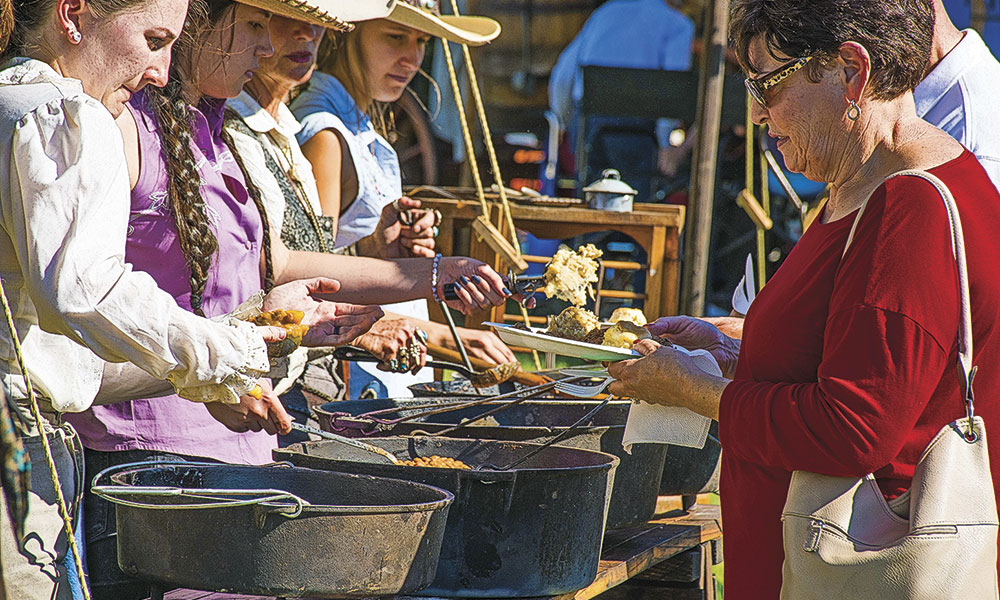 Best Chuckwagon Cook-Off
Chandler Chuck Wagon Cook-Off, Chandler, AZ
In 2019, the Cook-Off celebrates its tenth year. Held the second week of every November, the Old West style cook-off has quickly become a signature Chandler community event, with competitors entering from all over the country. Festival-goers will enjoy the one-day event at Tumbleweed Ranch where chuck wagon competitors wear period dress and prepare their meals with period equipment and cooking methods as if they were on an 1880s cattle drive.
Readers' Choice:
Cheyenne Frontier Days, Cheyenne, WY
Best Chuckwagon Show & Supper
Lincoln County Cowboy Symposium
Ruidoso, NM
Founded by legendary New Mexico cowboy singer Ray Reed in 1990, the Lincoln County Cowboy Symposium has grown from its humble roots in Glencoe, New Mexico, to one of the biggest annual festivals celebrating the cowboy way of life. Held at the Ruidoso Downs Race Track & Casino every October, the three-day event in 2019 will celebrate its 30th anniversary. The festival offer visitors  world-class cowboy music, a championship chuckwagon cook-off, numerous events for the whole family and a Western Expo with over 110 vendors.
Readers' Choice:
National Cowboy Symposium & Celebration, Lubbock, TX
Best Heritage Guest Ranch
Concho Hills Guest Ranch, Magdalena, NM
Concho Hills Guest Ranch in the San Mateo Mountains, is in the heart of New Mexico's cattle country and the historic Magdalena Stock Driveway. Guests will enjoy the rural location at 7,400 feet with year around opportunities for horseback riding, ranching activities, exploring and hiking. Enjoy relaxing in the Southwest style adobe main house and guest quarters, stargazing at night, making new friends around the campfire and the relaxing solitude of a nature walk on the ranch property. Check in for a few days or a few weeks, but according to the owners, no matter what, you will "arrive as guests and leave as family."
Editor's Note: The ranch has limited internet; the best way to contact the owners is by mail or phone.
1522 Remuda Trail
Magdalena, NM 87825
575-772-5757
Readers' Choice:
Hunewill Guest Ranch, Bridgeport, CA
Best Cowboy Poetry Gathering
National Cowboy Symposium & Celebration, Lubbock, TX
The National Cowboy Symposium & Celebration is held every September in Lubbock, Texas, and is one of the biggest annual events in the West Texas city. The Cowboy Poetry Gathering, with dozens of performers, is one of the centerpieces of the three-day festival, which includes a chuckwagon cook-off, numerous Western, equestrian, cowboy and Native heritage demonstrations, family events, and the ever-popular famous Parade of the Horse.
Readers' Choice:
Arizona Cowboy Poets Gathering, Prescott, AZ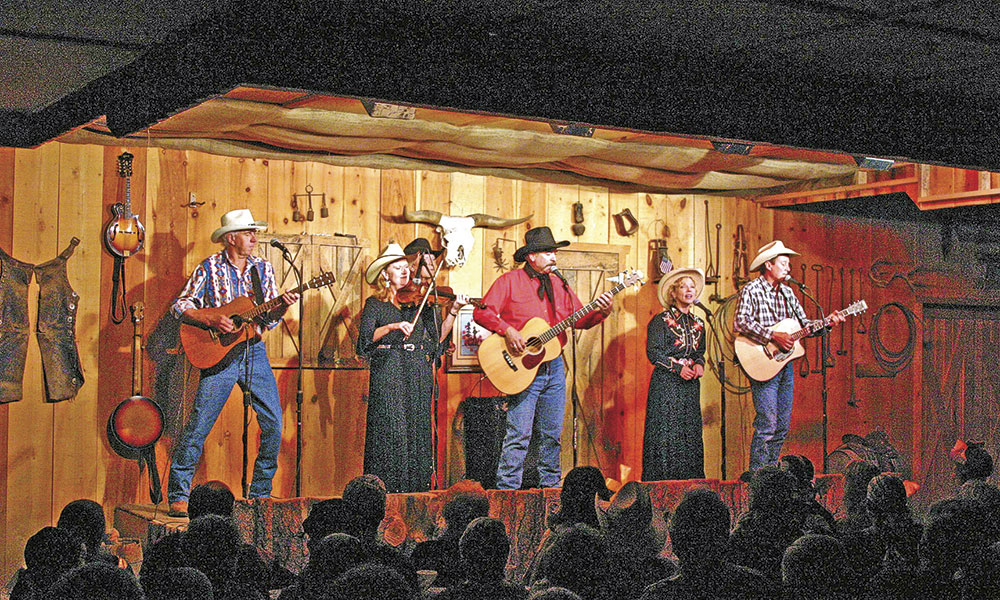 Best Cowboy Music Gathering
Heber Valley Western Music & Cowboy Gathering, Heber City, UT
In late October 2019, the Heber Valley Western Music & Cowboy Gathering celebrates its 25th anniversary festival in Heber Valley, Utah. Entertainment for all ages includes regional favorites to international stars of Western music and cowboy poetry, including the Mountain Man Traders Camp, Buckaroo Fair and Mounted Shooters events.
Readers' Choice:
Red Steagall Cowboy Gathering & Western Swing Festival, Fort Worth, TX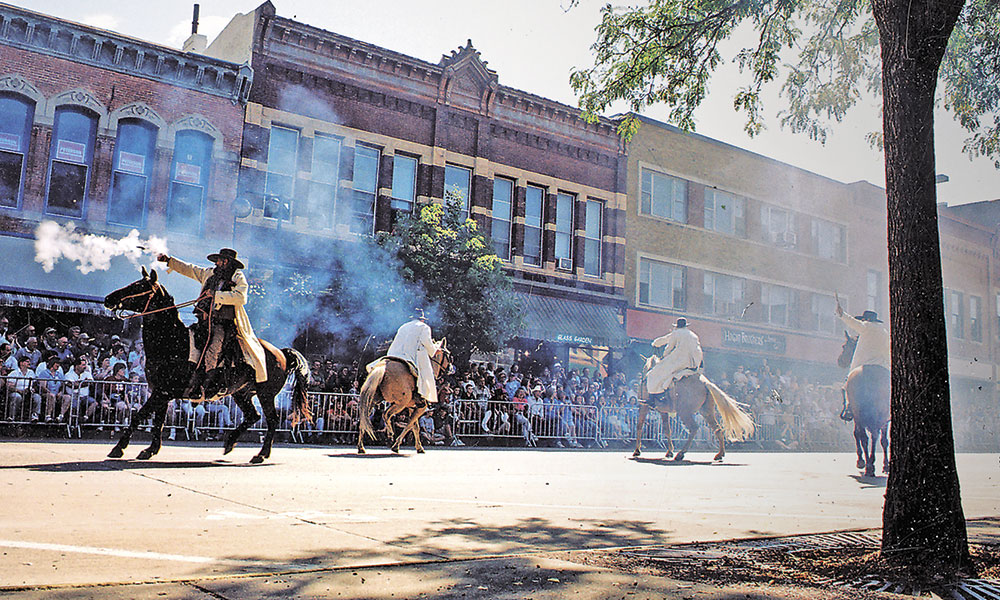 Best Old West Mounted Re-Enactment
Defeat of Jesse James Days, Northfield, MN
Held the first weekend after Labor Day every September in Northfield, Minnesota, the Defeat of Jesse James Days offer a thrill-a-minute mounted re-enactment of the failed James-Younger Gang robbery of Northfield's First National Bank on September 7, 1876. The three-day event includes programming for all ages, but the highlight every day is the Raid Reenactment—two on Friday, four on Saturday and two on Sunday—with enough action in every 30-minute show to ensure you leave believing you were there on that fateful day in 1876.
Readers' Choice:
TIE: Little Bighorn Battlefield, Between Crow Agency and Garryowen, MT
Bandera Cattle Company, Bandera, TX
Best Old West Re-enactment Group
Six Guns & Shady Ladies, El Paso, TX
The El Paso-based troupe Six Guns & Shady Ladies has entertained audiences all across the country since Bernie and Melissa Sargent founded it in 1998. With nearly 50 skits, the Wild West re-enactment group brings humor and history to every show, with thrilling gunfights, including the famous "Four Dead in Five Seconds."
SixGunsAndShadyLadies.Homestead.com
Readers' Choice:
Prescott Regulators & Their Shady Ladies, Prescott, AZ
Best Wild West Show
Buffalo Bill Wild West Show, Cody, WY
The Rocky Mountain Dance Theatre's Buffalo Bill Wild West Show premiered in 2016 in the theatre and has already scheduled its second exciting year for
June 21-July 29, 2017, Wednesday to Saturday evenings with a matinee every Saturday.
Held in the Historic Cody Theatre in downtown Cody, the musical celebrates Buffalo Bill Cody's dream of becoming the world's most famous entertainer, and includes cast members portraying many of the showman's famous friends, including Annie Oakley, Sitting Bull and Wild Bill Hickok.
Readers' Choice:
Whiskey Row Shootout, Prescott, AZ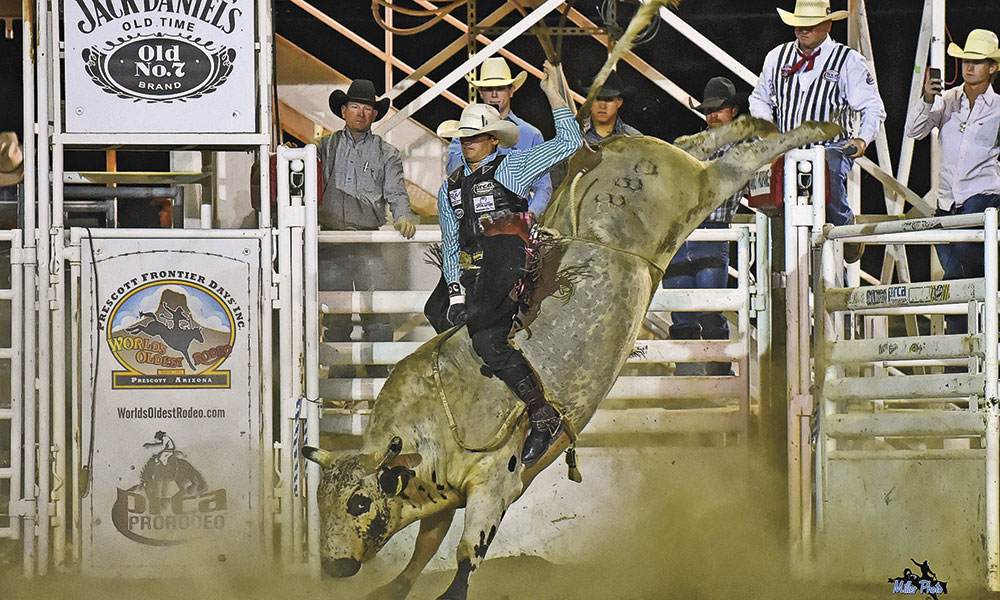 Best Historic Western Rodeo
Pendleton Round-Up, Pendleton, OR
Since 1910, the Pendleton Round-Up has been held in the same location with no in-arena advertising. The Oregon Heritage Culture Event continues as the "epic drama of the West" with its wooden chutes and unique, timed run-down alley. The Round-Up is always held the second week of September, with the popular Westward Ho! Parade on Friday and Happy Canyon Pageant held every night Wednesday to Saturday.
Readers' Choice:
The World's Oldest Rodeo, Prescott, AZ