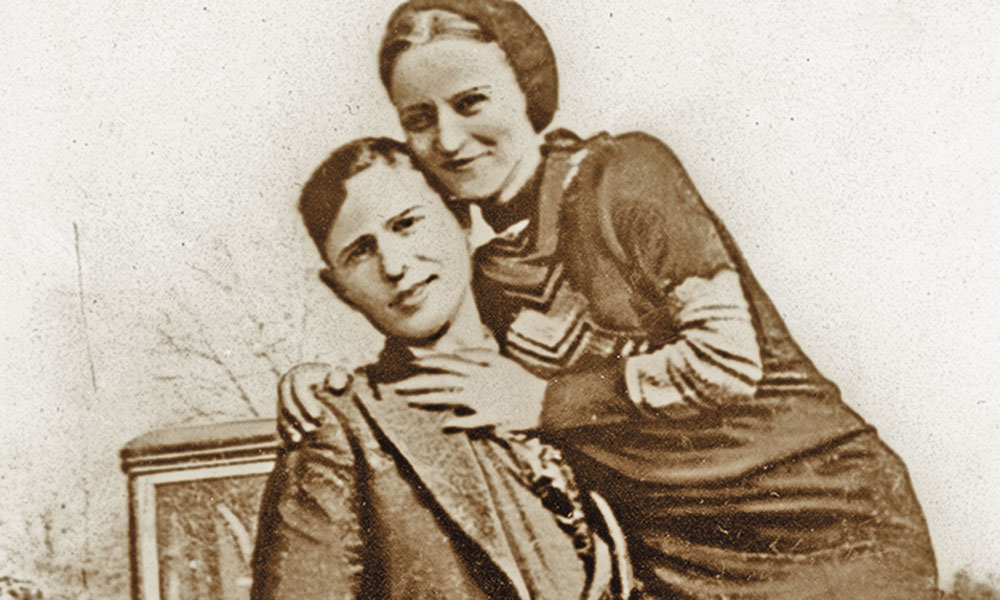 It is a warm, muggy morning, as Clyde Barrow drives his stolen V-8 Ford towards Methvin's place, which is a twenty-minute drive from Gibsland, Louisiana. In the front seat with him is Bonnie Parker, who is eating a takeout sandwich from Ma Canfield's cafe in Gibsland. She has on a red dress, while her outlaw beau wears a suit and blue Western dress shirt and a stylish hat. Bonnie had on a tam, but she has tossed it in the back seat.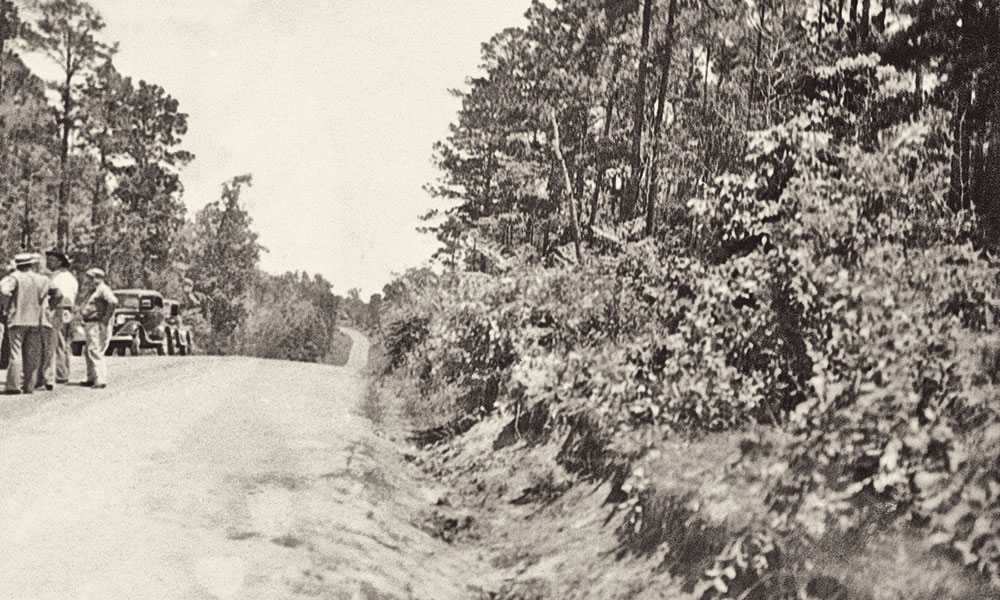 Clyde is cruising along at a 65 mph clip because they are running about fifteen minutes late for the rendezvous with gang member Henry Methvin. Up ahead, Clyde recognizes Ivy Methvin's truck which is jacked-up and is blocking the road. Coming from the opposite direction is a logging truck which pulls over to allow Clyde to pass, but he does not take the right-of-way, but shows, putting the car in first gear and slowing to a stop with the engine still running.
Hidden from view on the hillside next to the Methvin truck is legendary Texas Ranger Frank Hamer and a six-man posse, armed to the teeth. Hamer had planned to call out for Clyde and Bonnie to surrender, but fifty feet to Hamer's right, a Bienville Parish deputy named Prentiss Oakley who is brandishing a Remington Model 8 with a special five-shot clip that he had borrowed from a local dentist, moves into position and fires a burst. One of the bullets hits Clyde in the temple killing him instantly. Clyde had been driving in his stocking feet and as he slumped forward, the car moved toward a ditch and after several seconds the other posse members, Manny Gault, Henderson Jordan, Ted Hinton, Bob Alcorn and Hamer begin blazing away.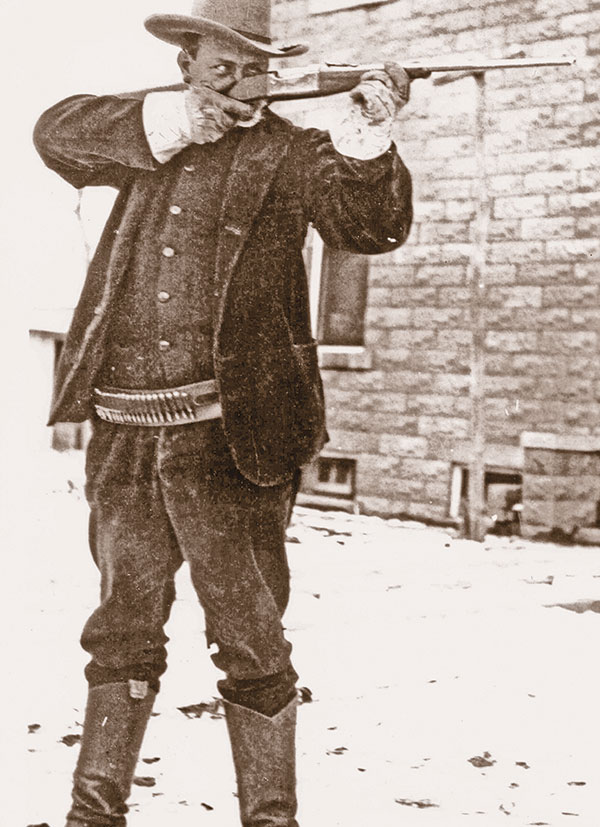 Bonnie screams, a high, shrill wail that haunts the lawmen for the rest of their lives. Hinton later writes that he and his partners fired "about 150 shots."
As the car rolls to a stop, Hamer comes out of hiding and marches down the hill brandishing his Colt Monitor Machine Rifle. Taking no chances he fires a burst into Bonnie through the rear passenger window and then he calmly walks to the front of the car and fires a series of shots down through the window directly into her.
The O.K. Corral fight lasted 30 seconds, but this lethal fusillade elapsed in just sixteen seconds. Both outlaws are dead.
The napkin-wrapped sandwich from Ma Canfield's is still clutched in Bonnie's lifeless hands.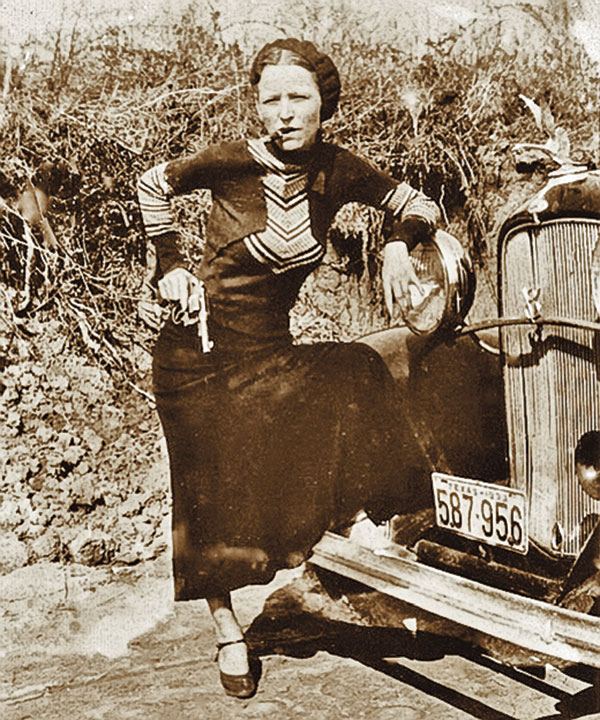 Vicious Killers
Although they are known today for their dozen, or so, bank robberies, Bonnie and Clyde most often preyed upon small stores and rural gas stations. They are believed to have killed at least nine police officers and several civilians. Bonnie chain smoked Camel cigarettes, but she never smoked cigars, except in this gag photo, which branded her as a cigar-smoking, machine-gun wielding killer.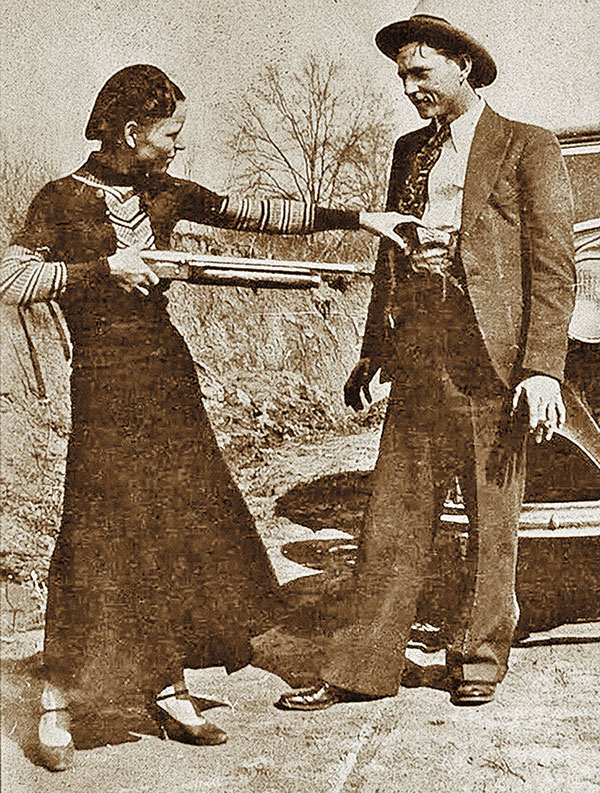 Spoils of War
As the wary posse members surrounded the bullet-ridden Ford, a fog of gunsmoke still hung in the air. Posse member Henderson Jordan pulled off a blanket in the back seat concealing a heap of guns and suitcases. Meanwhile, Hamer confiscated the guns and Clyde's tackle box. Hamer had allegedly been promised by Texas prison general manager Lee Simmons that he could have anything Clyde and Bonnie had in their possession at the time of their capture. Dallas County deputy Bob Alcorn grabbed Clyde's saxophone (he later returned it to the Barrow family). A suitcase full of cash disappeared. The Barrow family always believed it was taken by Henderson Jordan, who later purchased an auction barn and land in Arcadia.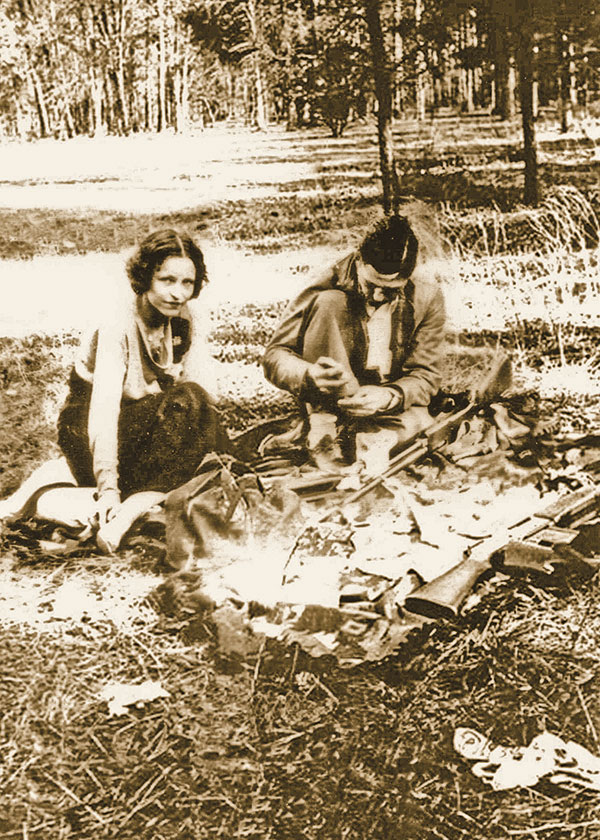 Aftermath: Odds & Ends
Warner Brothers released the film "Bonnie and Clyde" starring Warren Beatty and Faye Dunaway in 1967 and it became a runaway hit, earning two Academy Awards. Warren Beatty and crew made one mistake. They foolishly used Frank Hamer's real name and made him the villain with a fictitious plot point where he is captured by the Barrow gang and humiliated, so Hamer kills them in revenge.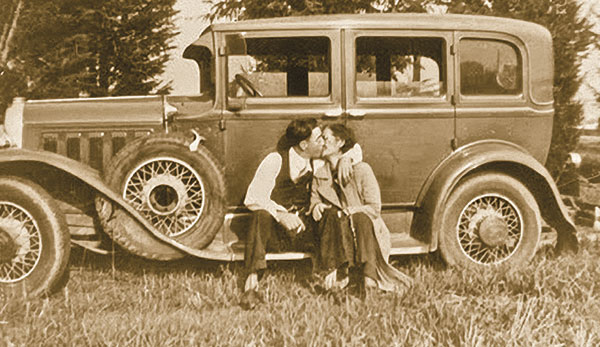 Mrs. Gladys Hamer was not amused over the portrayal of her dear, dead husband (he died in 1955) and sued Warner Brothers for defamation and the unauthorized usage of Hamer's name. The studio paid $20,000 as a settlement.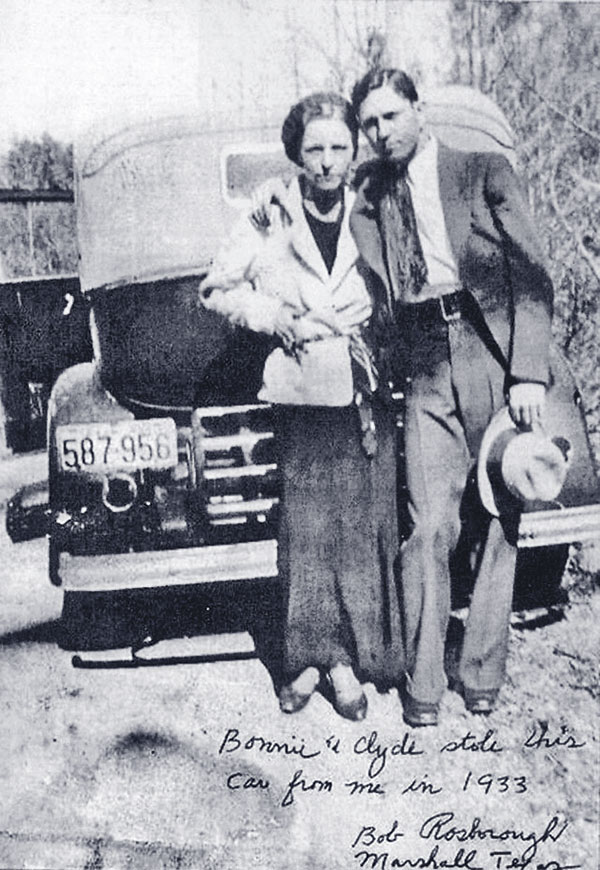 Because of the film, most people around the world still view Hamer as the bad guy. That would take a long time to remedy, but it started with John Boessenecker's book and earlier this year it took the gumption and commitment of another guy and we are about to honor that guy with the True Westerner Award for 2019 for his new movie, starring Kevin Costner as Hamer, that attempts to redeem the Ranger's good name.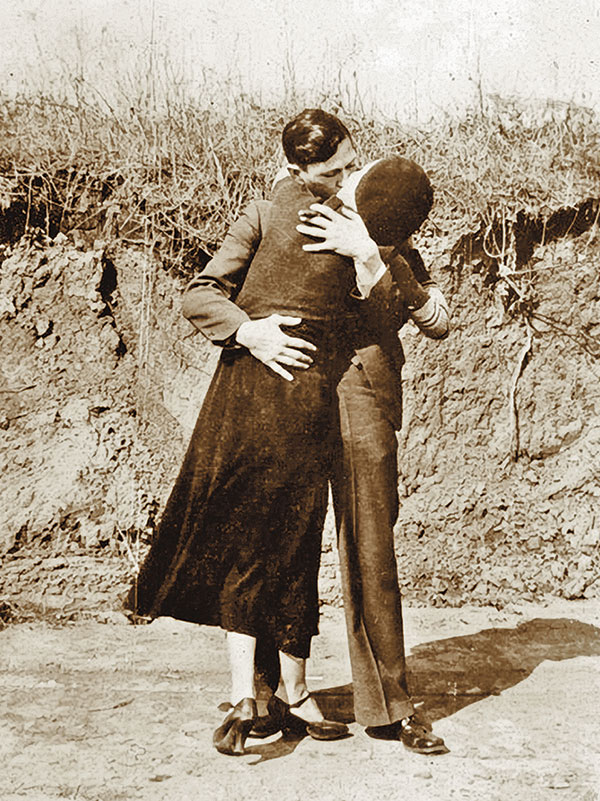 The Best Bonnie and Clyde Book
According to Jeff Guinn, the author of "Go Down Together" Bonnie and Clyde were "perhaps the most inept crooks ever, and their two-year crime spree was as much a reign of error as of terror. Lacking the sophistication to plot robberies of big-city banks, the Barrow Gang preyed mostly on small mom-and-pop groceries and service stations. Even at that, they often came up empty-handed and were reduced to breaking into gum machines for meal money."