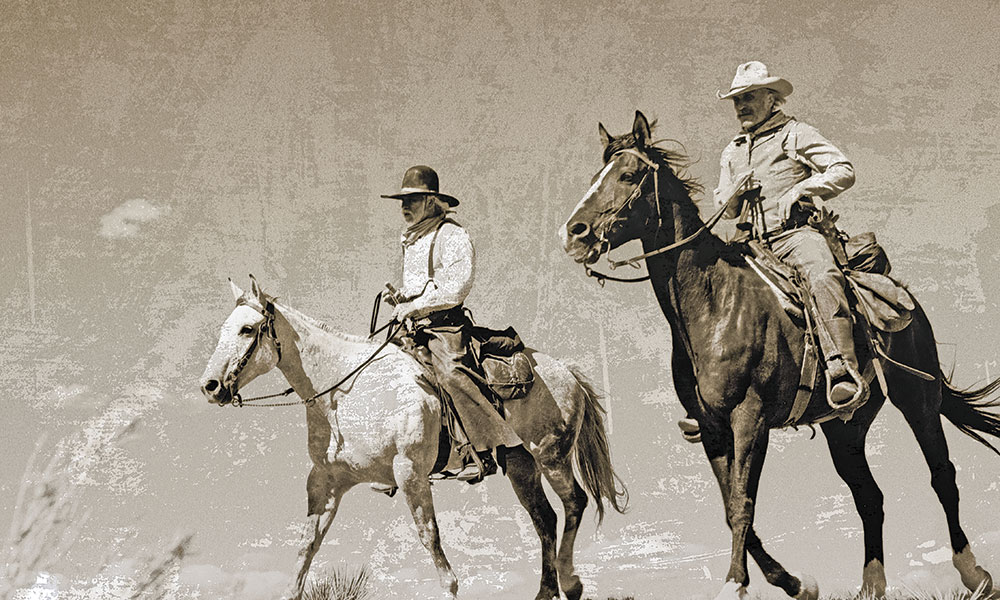 Martin Scorsese once said, "More than 90 percent of directing is the right casting."
Lonesome Dove is the greatest Western miniseries—no, to hell with the miniseries limitation: it's one of the greatest Western movies ever made. And its greatness is because of its casting.
We know that Larry McMurtry wanted to cast John Wayne as Woodrow Call and James Stewart as Augustus "Gus" McCrae. This might have worked in, say, the way that Wayne's star trip in 1969's True Grit worked. But it wouldn't have been great the way Lonesome Dove was great because Tommy Lee Jones and Robert Duvall were not cast for their star power but because they were Woodrow and Gus.
Not to argue with Scorsese—our greatest director of Easterns—but only half of a movie's success can be attributed to the actors. The other half is due to the script. McMurtry and William Wittliff wrote Lonesome Dove's script, and it had the advantage of being taken from one of the three greatest of all Western novels. (Number one is Thomas Berger's Little Big Man, while Charles Portis's True Grit and McMurtry's Lonesome Dove tie for a close second.)
The greatness of Lonesome Dove starts with its source material, and the material comes from a man who knew his subject.
In his essays on Texas, In a Narrow Grave, McMurtry correctly noted that movie Westerns "fault the myth when they dramatize gunfighting, rather than horsemanship, as the dominant skill."
The killing in Lonesome Dove is invariably regarded with a wry salty humor of the kind that Mark Twain thought was essential to American storytelling (and which is woefully missing from Westerns by highly regarded novelists such as Cormac McCarthy). The novel's famous first sentence, for instance: "When Augustus came out on the porch the blue pigs were eating a rattlesnake—not a very big one."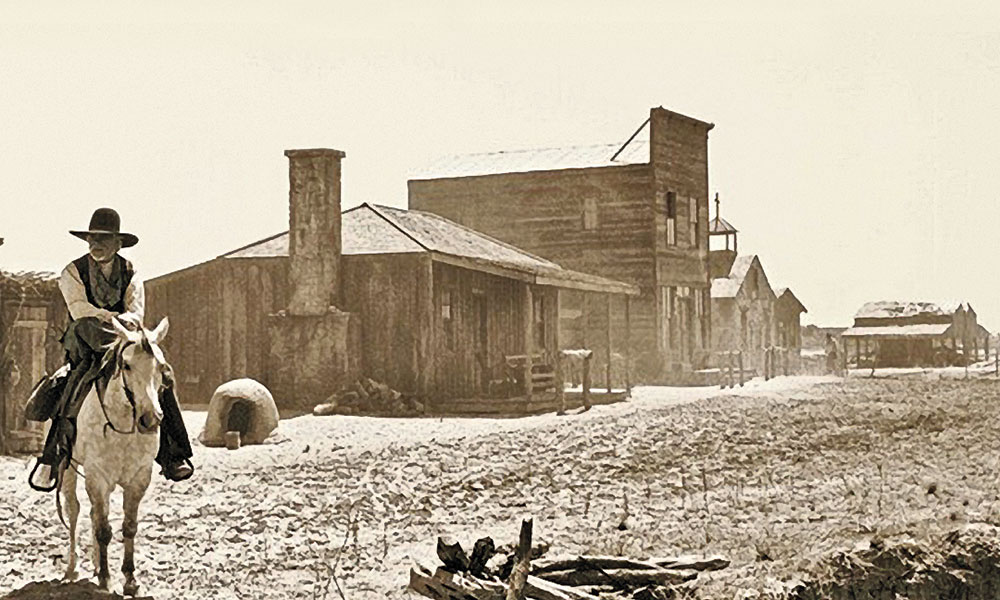 McMurtry's Texas Ranger McCrae can also be philosophical about killing, but without the pretension. "If I'd wanted civilization," he says to his partner, Call, "I'd have stayed in Tennessee and wrote poetry for a living. Me and you done our work too well. We killed off most of the people that made this country interesting to begin with."
McCrae anticipates Sigmund Freud's argument in Civilization and Its Discontents by more than half a century
McMurty's tale is filled with sights and sounds and smells and observations about mundane subjects such as the superiority of biscuits cooked in a Dutch oven compared to those baked in an indoor stove: "A man that depended on an indoor cookstove would miss the sunrise, and if he missed sunrise in Lonesome Dove, he would have to wait out a long stretch of heat and dust before he got to see anything so pretty."
Such observations could only come from a writer who knows the West firsthand and grew up with its traditions.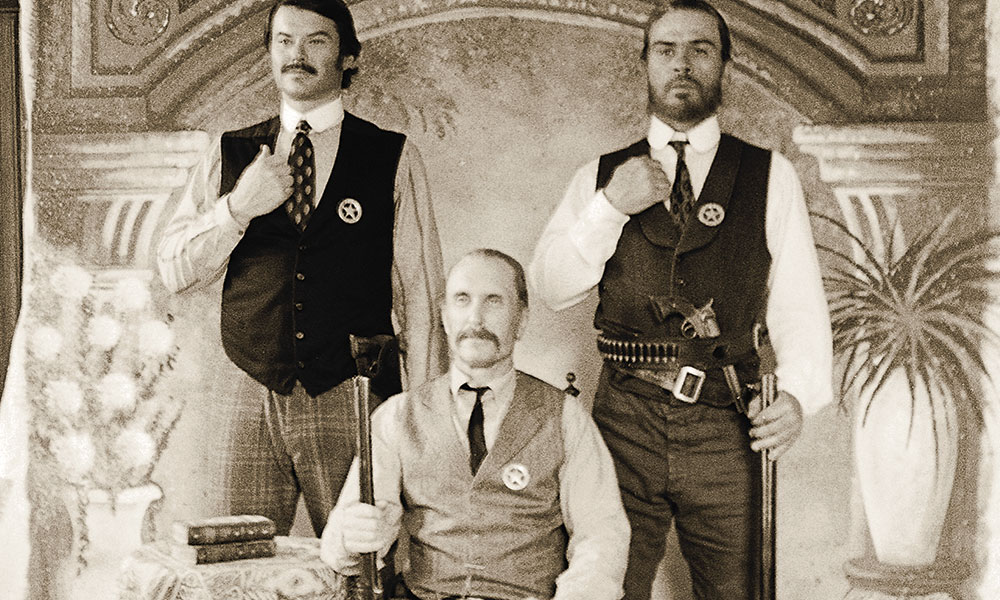 Actually, Scorsese was being modest about the director's share of the credit for a great movie. One-third should go to casting, one-third to the script and source material, and one-third to the director, who has to put it all together. Neither before nor after Lonesome Dove was Simon Wincer a great director, but at the right time, he was great enough to know great actors and great words when they came his way.
Allen Barra is the author of Inventing Wyatt Earp: His Life and Many Legends. He writes about sports for The Wall Street Journal and is a contributing writer for American History Magazine and The Daily Beast. His latest book, Mickey and Willie: Mantle and Mays, the Parallel Lives of Baseball's Golden Age, was nominated for the Pen Award for Literary Sportswriting.
One Riot—One Ranger—A Hundred Books
The historical literature on the Texas Rangers is vast, insightful, and growing. The place to begin is with the two volumes by master historian Robert M. Utley: Lone Star Justice: The First Century of the Texas Rangers (2002) and Lone Star Lawmen: The Second Century of the Texas Rangers (2007). These remain the definitive history of the Rangers, replacing but not supplanting Walter Prescott Webb's 1955 classic The Texas Rangers: A Century of Frontier Defense.
Utley avoids the mythology and romance that often marred Webb, but does not succumb to current revisionist rancor either. No student of this famed law enforcement agency can afford to ignore the many books by Ranger historian Mike Cox. The title to start with is his superb The Texas Rangers: Wearing the Cinco Peso 1821-1900 (a 2009 new edition of his 1992 book).
There has been considerable new scholarship on the actions of the Rangers along the Rio Grande that portrays a much darker image of their activities, especially as it concerns the systematic abridgement of Hispanic rights. One of the best of these revisionist titles is Benjamin H. Johnson, Revolution in Texas: How a Forgotten Rebellion and Its Bloody Suppression Turned Mexicans into Americans (2003).
For an excellent work on an earlier period of border conflict see Jerry Thompson, Cortina: Defending the Mexican Name in Texas (2013). There are many biographies of famous rangers. To name but a few, see Robert John C. Duval, The Adventures of Big-Foot Wallace, the Texas Ranger and Hunter (1871); James Greer, Texas Ranger: Jack Hays in the Frontier Southwest (1952); Chuck Parsons and Marianne Hall Little, Captain L.H. McNelly, Texas Ranger (2001); Paul Spellman, Captain John H. Rogers, Texas Ranger (2003); Chuck Parsons, Captain John R. Hughes, Lone Star Ranger (2011); Harold J. Weiss, Yours to Command: The Life and Legend of Ranger Captain Bill McDonald (2009); and the recent bestseller by John Boessenecker, Texas Ranger: The Epic Life of Frank Hamer, the Man Who Killed Bonnie and Clyde (2016).
For a recent overview of Ranger lives and Ranger history see the delightful Texas Rangers: Lives, Legends and Legacy (2017) by Bob Alexander and Donaly Brice. Memoirs by Rangers are not as numerous as histories but are a particularly rewarding read. Two stand out as classics: for the 19th century see James B. Gillett, Six Years with the Texas Rangers (1921) and for the 20th century see H. Joaquin Jackson and David Marion Wilkinson, One Ranger: A Memoir (2005). Few topics in Western history can boast such a rich historiography as the Texas Rangers—it is a story as bold and oversized as the Lone Star state itself.
– Paul Andrew Hutton