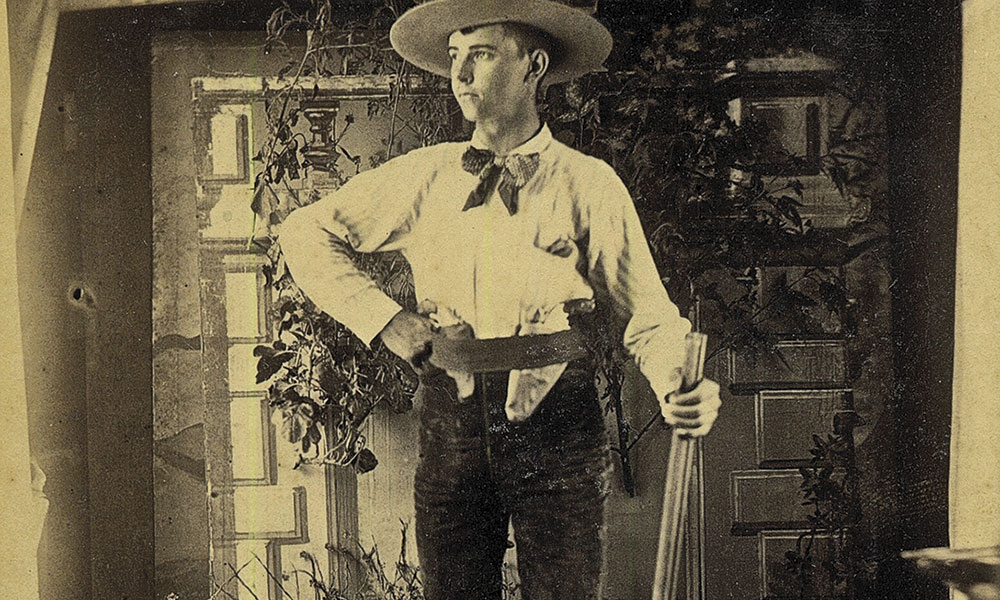 Throughout the year, our Firearms Editor Phil Spangenberger brings you the latest and most interesting firearm stories and news about Old West gun manufacturers, artisans, gunsmiths, collectors, rarities, books, belt and holster makers, history and events.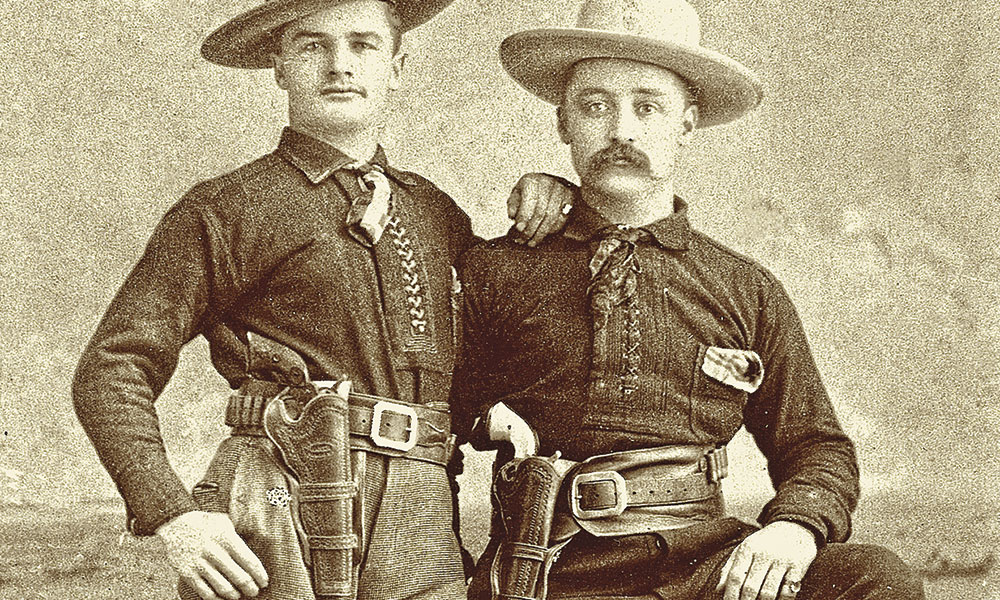 In our 2019 annual Best of the West we honor and celebrate the finest Western gun manufacturers, gunsmiths and gunbelt and holster artisans, many of whom Phil has written about this past year. Their dedication to their craft is truly remarkable and their artistry as timeless as it is modern. We encourage our True West readers to visit their storefronts when traveling across the West or frequent their shops online. True West's editors believe that these producers of Old West firearm originals, collectibles and reproductions will satisfy the most discriminating gun owner, whether a firearms collector, hunter, competitor or professional.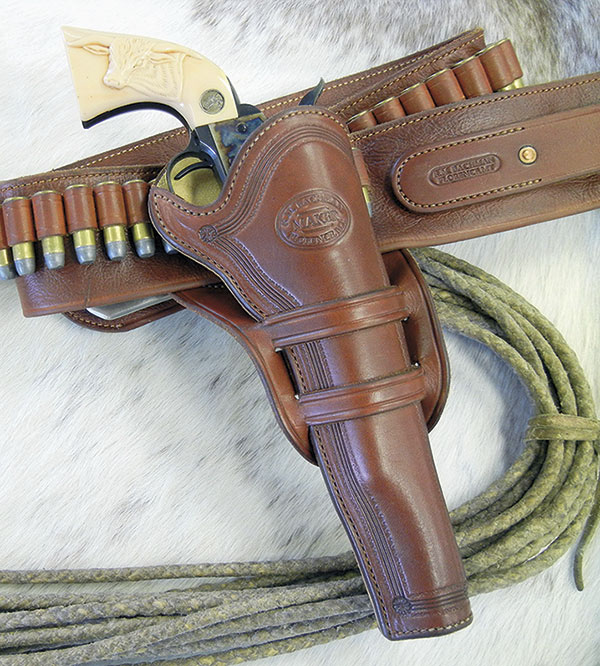 Best Gunleather Artisan
Old West Reproductions, Florence, MT
Old West Reproductions' handcrafted gun leather products are made in the tradition of the Old West and modeled meticulously after products originally
used from 1849 to 1900. Old West Reproductions' President Rick
M. Bachman is dedicated to personal customer satisfaction and custom
leather work.
Readers' Choice:
John Bianchi Frontier Gunleather, Cathedral City, CA
Best Firearm Engraver
Jim Downing, The Gun Engraver, Springfield, MO
For over 35 years—from his shop in the Commercial Street National Historic District of Springfield, Missouri—Jim Downing has built a renowned reputation of excellence in hand work with his gravermeister tool on metal blades and firearm metals. Downing's superior work is so sought after by firearm enthusiasts that he has traveled the globe to engrave guns for customers at Cowboy Action Shooting events in Europe, Australia and across the United States.
Readers' Choice:
A&A Engraving, Rapid City, SD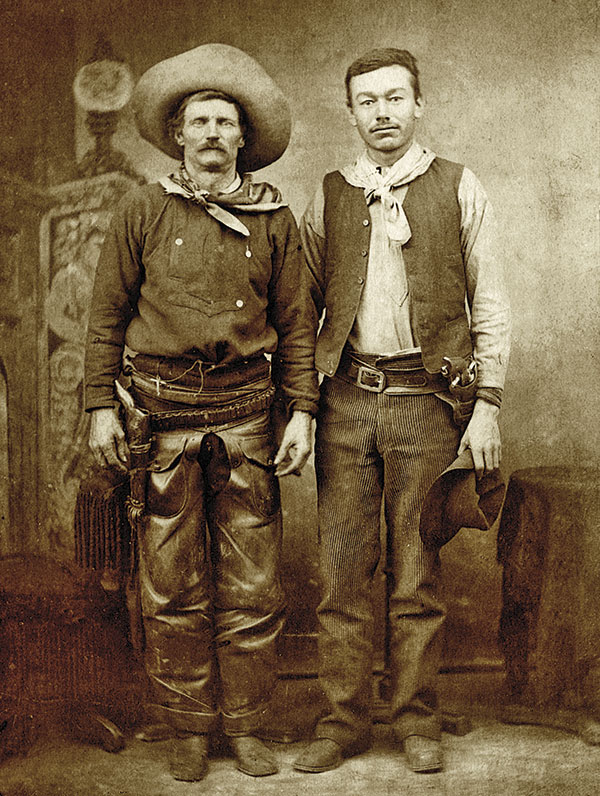 Best Cowboy Action Pistol
Cimarron Firearms' Thunderer, Fredericksburg, TX
In 1990, Cimarron Arms' founder and president Mike "Texas Jack" Harvey designed the Thunderer, a single-action, highly reliable and durable six-gun that gives today's shooter the looks and heft of the 19th-century Thunderers with single-action simplicity and 21st-century reliability. Now you can have the best of both worlds in four handsome and practical barrel lengths. The compact 3½-incher is a superb carry single-action.
Readers' Choice:
Taylor's & Company's Smokewagon, Winchester, VA


Best Cowboy Action Rifle
Uberti USA's 1873 Limited Edition Short Rifle Deluxe, Accokeek, MD
The Winchester 1873 short rifle—am iconic and historic American firearm of the 19th century—is available from Uberti USA in limited quantities for 2018 only. Chambered in a .45 Colt with a 20-inch octagonal barrel, the 1873 Limited Short Rifle Deluxe features a rich case-hardened steel frame and lever and an A-Grade walnut stock and forend. The rifle has a 10+1 capacity while weighing a lithe 8.2 pounds. The rifle is also fully engraved using an original pattern from the 19th century featuring game and scroll patterns.
Readers' Choice:
Henry Repeating Arms' The New Original Henry, Bayonne, NJ

Best Action Shotgun
E.M.F. Hartford Model 1878 Coach Gun, Santa Ana, CA
E.M.F. has manufactured an instant classic with its popular, 12-gauge Wyatt Earp 1878 Hammer Shotgun. The side by side shotgun with its 20 inch barrel can be easily opened with one hand, allowing for very fast loading and extraction of shells. The walnut pistol grip stock is checkered. The case hardened frame is engraved with "Wyatt Earp." The chrome barrel bores are blue finished, and the sturdy hammers, featuring Colt's style, can be cocked together in a simple and safe manner. Hunters and performers in Cowboy Action Shooting events enjoy using the Wyatt Earp.
Reader's Choice:
Cimarron Firearms Company's Doc Holliday Double Barrel Shotgun, Fredericksburg, TX

Best Single Shot Rifle
Shiloh Sharps' 1874 Long Range Express, Big Timber, MT
Shiloh Sharps manufactures nine models of the 1874 Shiloh Sharps, and the 1874 Long Range Express is one of the most popular models enjoyed by classic gun enthusiasts. Buyers can customize every gun order individually, including several calibers, four grades
of wood, multiple wood finishes, barrel length, weight and features—every minor detail and accessory an owner of an 1874 Shiloh Sharps could want or imagine.
Readers' Choice:
Uberti's 1885 High Wall Rifle Accokeek, MD
Best Commemorative Rifle
Henry Repeating Arms' New Original Henry Silver Deluxe Engraved Edition, Bayonne, NJ
Henry, USA, has brought back the Original Henry Rifle, made entirely on U.S. soil. The company states that this Henry Original is true to its 1860 patterns and patents, and virtually identical, aside from concessions necessary to adapt to the .44-40 and .45 Colt centerfire rounds that replaced the long-obsolete rimfires. Their models H011 and H011C use a specially formulated hardened brass receiver with the same tensile strength as steel and are fitted with a one-piece octagonal barrel and magazine, and fancy grade American walnut stocks.
Readers' Choice:
America Remembers' John Wayne 1873 Tribute Rifle, Ashland, VA