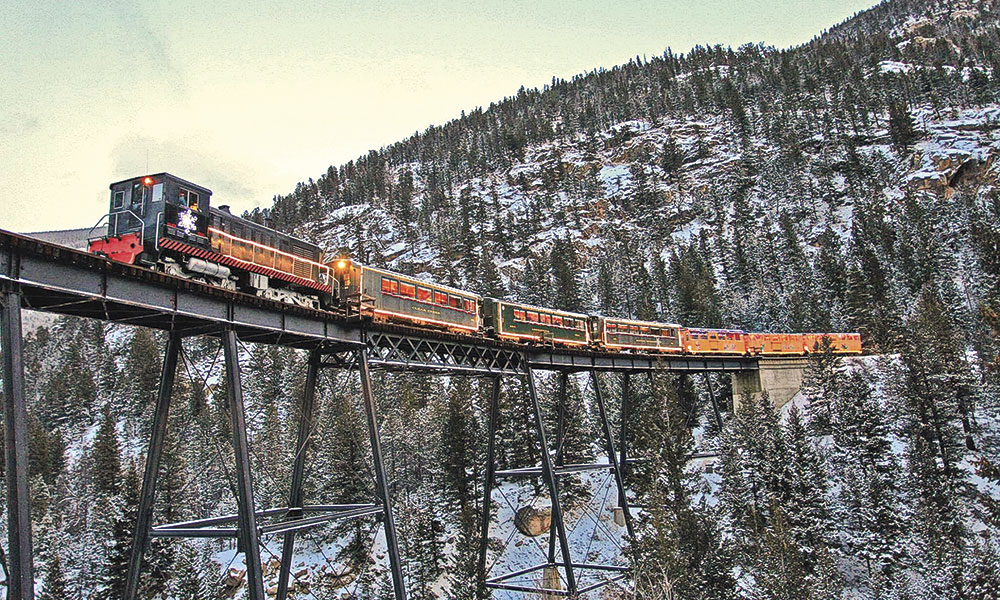 Western roundup of events where you can experience the Old West this January.
Art Shows
Litchfield Park Native American Fine Arts Festival
Litchfield Park, AZ, January 12-13: American Indian artists gather annually to display their best of jewelry, pottery, katsinas and beadwork.
623-935-9040 • Litchfield-Park.org
Carefree Fine Art & Wine Festival
Carefree, AZ, January 18-20: High Sonoran Desert town closes its streets for Southwestern and American Indian art show and wine tastings.
480-837-5637 • ThunderbirdArtists.com
Auctions
Brian Lebel's Old West Show & Auction
Mesa, AZ, January 25-27: Bid on prized historical items and enjoy a showcase of Western Americana artifacts.
480-779-9378 • OldWestEvents.com
Heritage Festivals
Superstition Mountain Museum's Heritage Days
Apache Junction, AZ, January 12-13: Celebrate the history, lore and culture of the Superstition Mountains and Apacheland Movie Ranch.
480-983-4888 • SuperstitionMountainMuseum.org
Holiday
New Year's Day Brunch Train
Durango, CO, January 1: Start the New Year aboard the Durango & Silverton Narrow Gauge Railroad's steam-powered train.
888-827-4607 • DurangoTrain.com
Santa's North Pole Adventure
Georgetown, CO, Through January 3: Santa passes out presents, treats, and goodies to the little ones. Join Santa and his helpers aboard decorated, enclosed, heated coaches throughout the Holiday season. 888-456-6777 • GeorgetownLoopRR.com
Poetry Gatherings
Colorado Cowboy Poetry Gathering
Golden, CO, January 17-20: Features cowboy poetry performances by Jerry Brooks, Jon Chandler, Connie Dover, Dave Stamey, and more.
720-213-6446 • ColoradoCowboyGathering.com
Stock Shows & Rodeos
National Western Stock Show
Denver, CO, January 17-27: Since 1906, this show hosts livestock and horse sales and seminars, plus rodeo events, at National Western Complex.
303-296-6977 • NationalWestern.com
Fort Worth Stock Show & Rodeo
Fort Worth, TX, January 18-thru February: Held since 1896, Fort Worth's exposition livestock show and rodeo attract cowboys to its auctions, livestock and horse shows, rodeos and concerts.
817-877-2400 • FWSSR.com
Cowboys of Color Rodeo
Fort Worth, TX, January 21: Held since 1995, this rodeo brings together cowboys from diverse cultures to celebrate their Western heritage.
817-922-9999 • CowboysofColor.org
Special Events
True Westerner Award Presentation
Scottsdale, AZ, January 24: John Fusco will be presented with the 2019 True Westerner award along with the release of the updated version of Bob Boze Bell's book The Illustrated Life and Times of Doc Holliday at Cattle Track Arts Compound in Scottsdale.
Visit TWMag.com to view more western events.