A 'Hell on Wheels' town with a rowdy rodeo welcomes visitors to stay and enjoy the hometown atmosphere.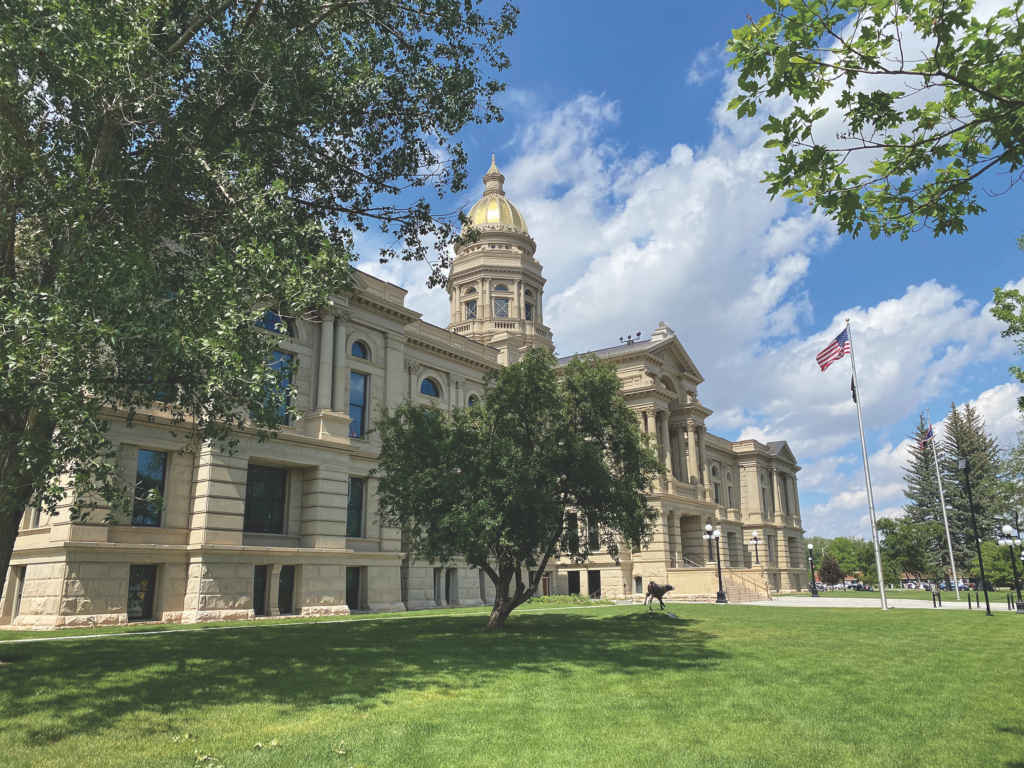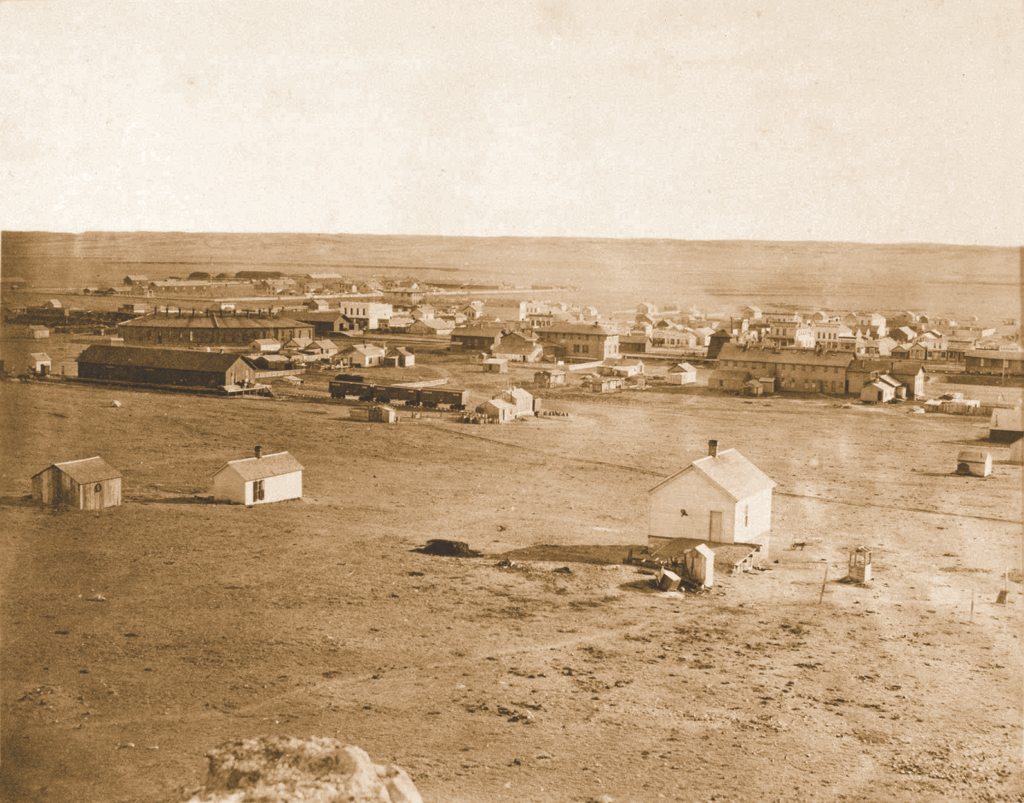 It's America's smallest state by population but boasts of having the World's Largest Outdoor Rodeo and Western Celebration.
We're talking about Wyoming—the Cowboy State—and its rambunctious rodeo celebration for Cheyenne Frontier Days, celebrated since 1897. This year the "Daddy of 'Em All" rodeo festivities are July 21-30.  
Close to a quarter million people attend Frontier Days, which is equal to about 43 percent of Wyoming's population of 581,000.
Cheyenne, Wyoming's capital and largest city, welcomes rodeo visitors with concerts, a carnival midway, Western art show, parades and a pancake breakfast for 10,000 people. 
If that's not enough, Cheyenne also stages its Hell on Wheels Rodeo combined with chuck wagon dinners. It's held at Laramie County fairgrounds on six dates from June to early September. 
Hell on Wheels fits right in with Cheyenne's frontier history as a railroad town with a colorful past.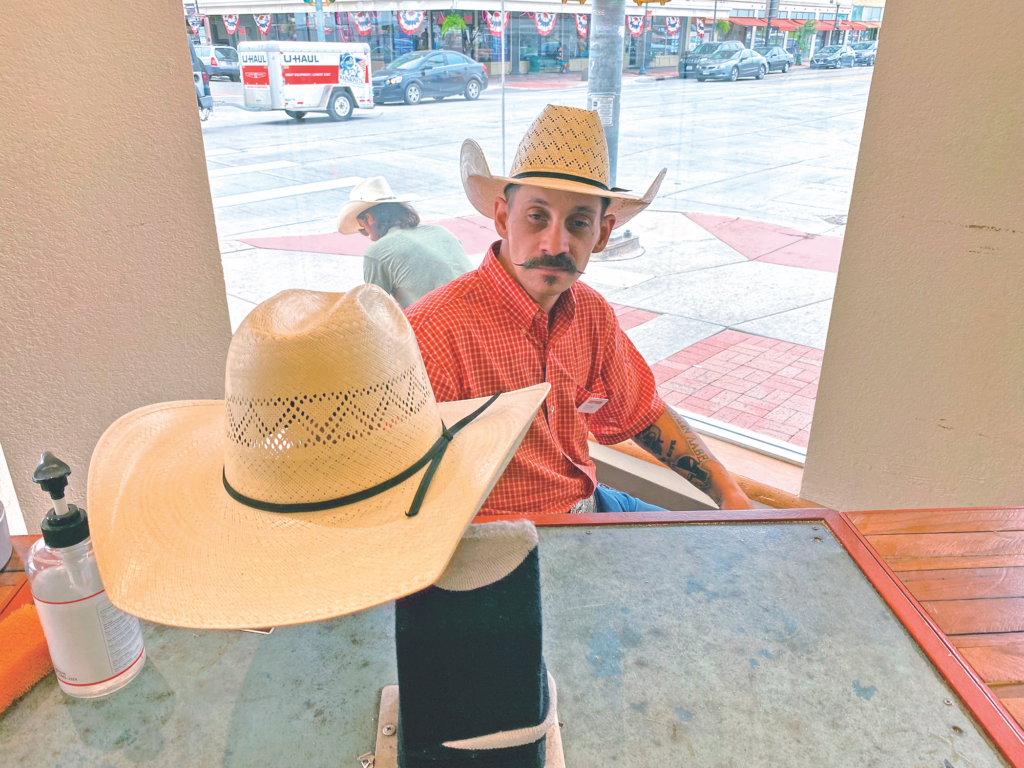 "We wouldn't be here if it wasn't for the Union Pacific," said Andi Jaspersen, author of 100 Things to Do in Cheyenne Before You Die (Reedy Press, 2022).
General Grenville Dodge, Union Pacific Railroad chief engineer, and a survey crew plotted Cheyenne in 1867 where the tracks crossed Crow Creek. The Union Pacific's first work train steamed into Cheyenne on November 13, 1867. The site of the new town was roughly halfway between Omaha, Nebraska, and Ogden, Utah, near where the Union Pacific joined the Central Pacific Railroad at Promontory, Utah, in May 1869 to complete the transcontinental railroad. 
Cheyenne became an instant metropolis within months and was dubbed "Magic City of the Plains." The Los Angeles Daily News reported that even before the Iron Horse arrived "thousands of spectators, traders, gamblers and even prostitutes" made their way to the railroad camp to get rich quick.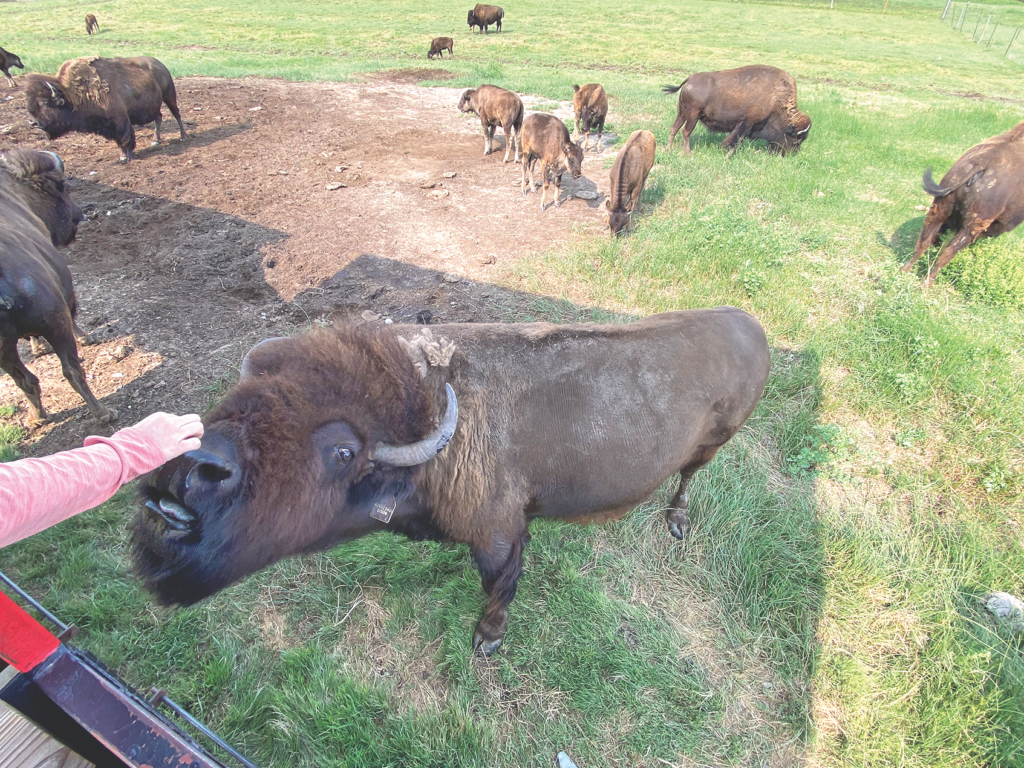 The Arcade with 50 gambling tables, four bars and several bands was packed with "a crowd eagerly waltzing to the tune of cards, greenbacks and whiskey straight," according to the LA paper. 
By December 1868, the Union Pacific extended the tracks to Evanston in what became Wyoming's western edge upon statehood in 1890. A far less rowdy Cheyenne grew up to be a hub of transportation and commerce.
The Union Pacific completed its majestic Cheyenne Depot in 1887. Built of large sandstone blocks, the depot with its six-story clocktower, is a bookend for downtown Cheyenne. Ten blocks away is the Wyoming State Capitol.
"Cheyenne actually has the last remaining grand depot on the transcontinental railroad," Jespersen said. "We're really spoiled." 
The Depot Museum spotlights Cheyenne and Union Pacific history. From a second-floor mezzanine, visitors watch trains pass with views of the railroad's roundhouse and steam shop. 
Depot Plaza hosts community festivals, Friday night summer concerts and the Wyoming Brewers Festival June 16-17. 
Across the plaza is The Wrangler, an iconic Western wear store that's operated by Boot Barn. The three-story building is vintage 1892, and it's been The Wrangler for 80 years.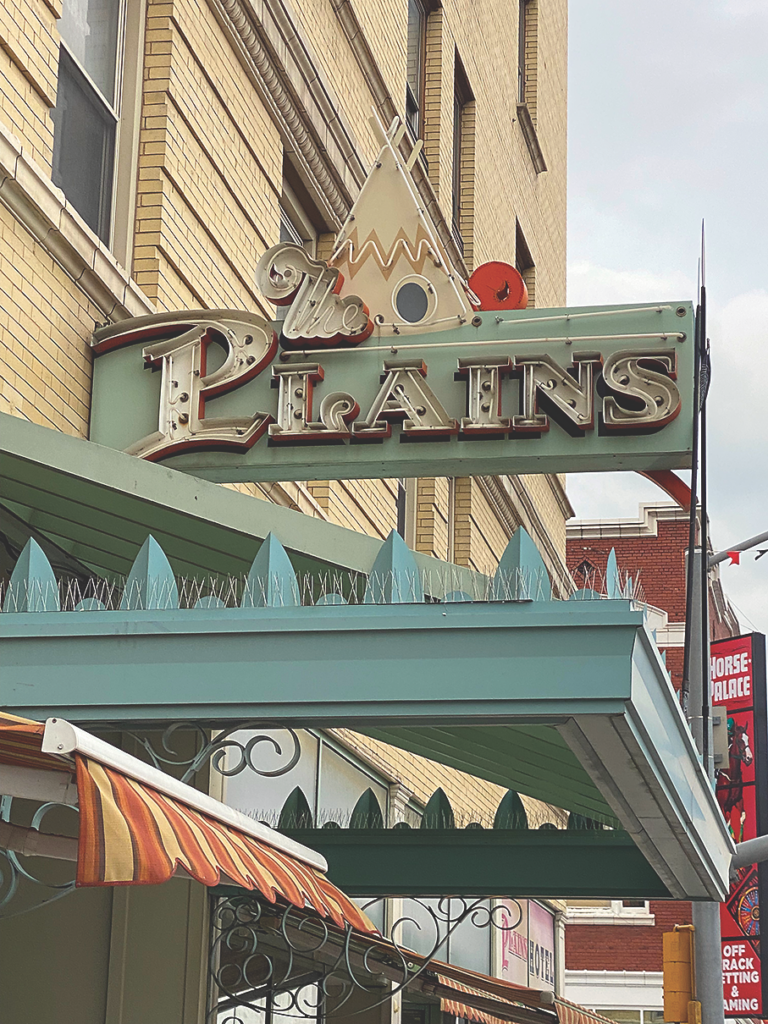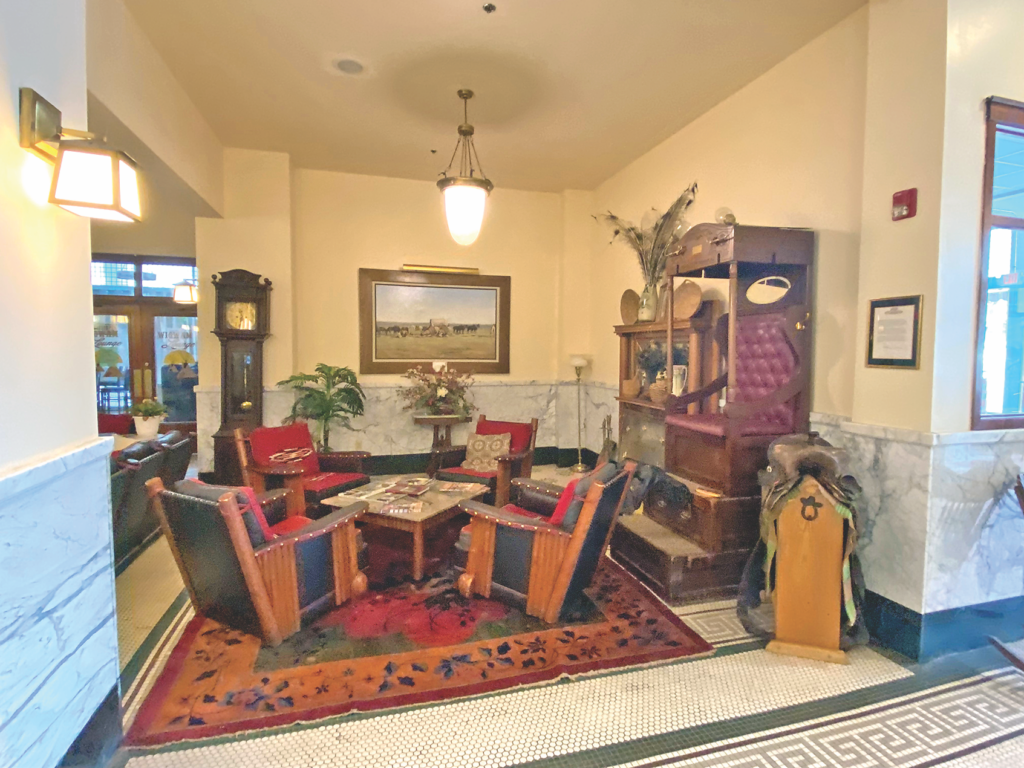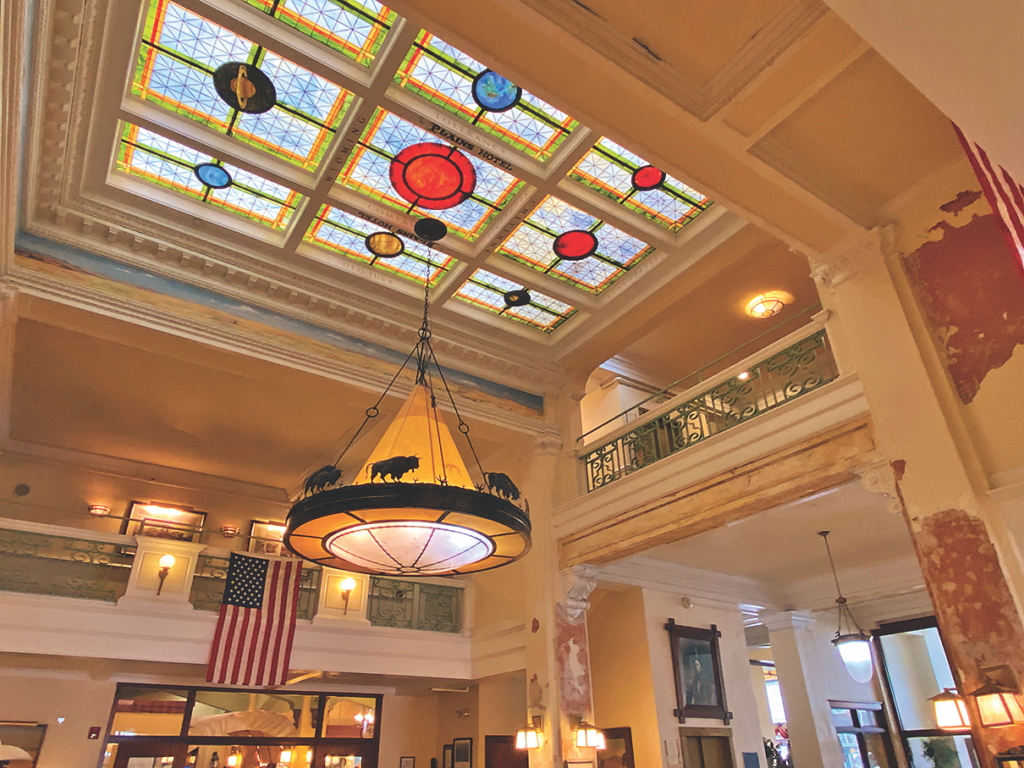 Shapers use steam to customize hats. "They find out how deep you want your creases and how high you want it to flip," Jespersen said. 
Visitors can take self-guided walking tours of Cheyenne of varying lengths or jump on the Cheyenne Street Railway Trolley for a 90-minute Wild West History Tour. 
One of Jespersen's favorite destinations is Terry Bison Ranch Resort, south of town. 
"It's a working bison ranch with a domesticated herd," she said. Visitors ride a train out into a pasture where they can feed the bison from a safe perch from the open coaches. "You definitely couldn't do this in Yellowstone."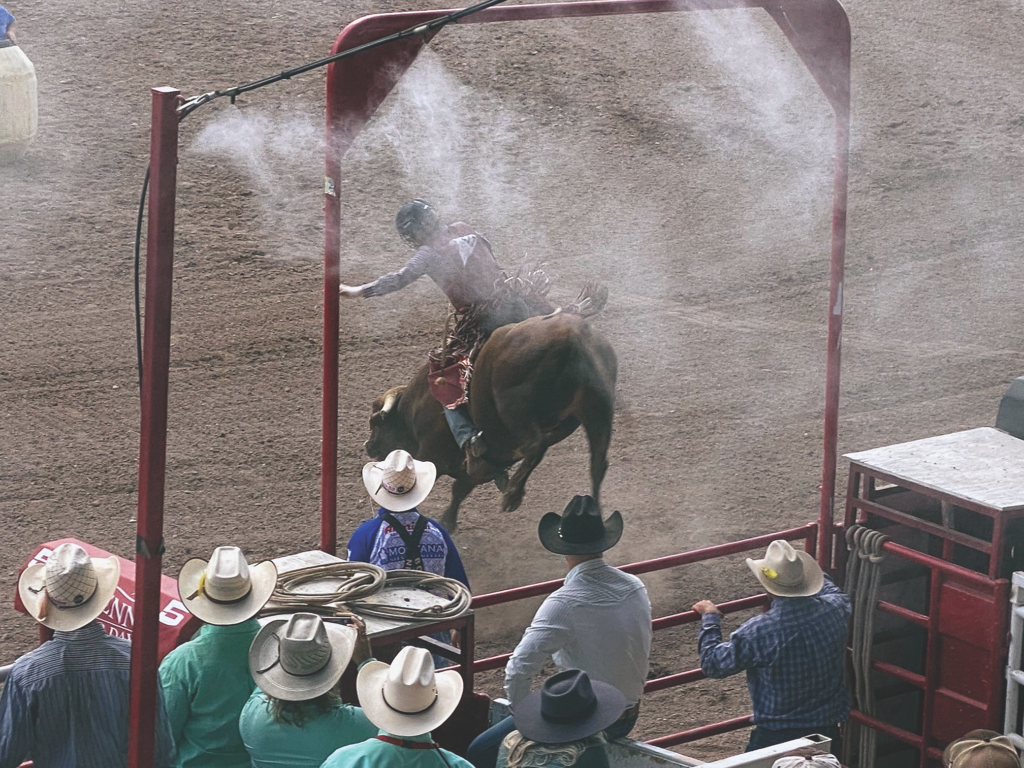 She notes that a bison's tongue is sandpiper rough, like a giant cat's tongue.
Another Cheyenne favorite is the Blue Raven Brewery in the historic Corson House. 
"That is definitely a downtown favorite to hang out at on nice days because it's nice and shady on the patio," Jespersen said. "I love that place.
Where History Meets the Highway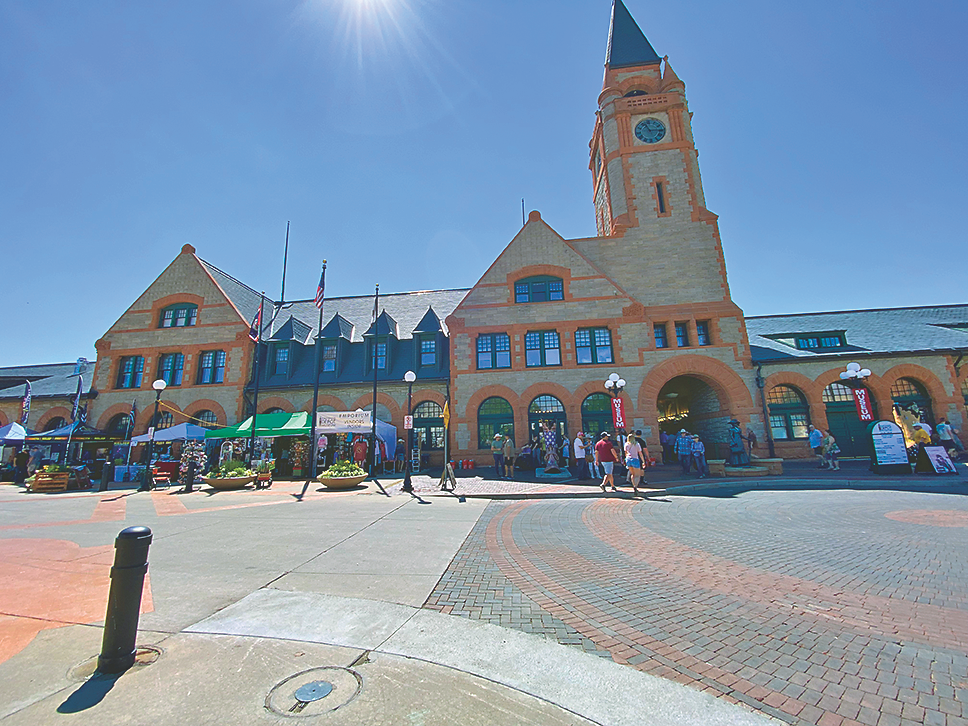 FIRST STOP
Visit Cheyenne, One Depot Square, West 15th Street, Suite 202.
cheyenne.org
DRESS WESTERN
Get your boots and hat at The Wrangler, a shop that's been selling Western wear for 80 years. 
bootbarn.com
HAMBURGER DELIGHT
2 Doors Down, 118 E. 17th Street, serves up more than a dozen gourmet burgers with bottomless French fries.
2doorsdown.net
STAY IN AN HISTORIC MANSION
Nagle Warren Mansion Bed & Breakfast was built in 1888 by an early Cheyenne merchant and later occupied by one of Wyoming's first U.S. senators.  
naglewarrenmansion.com
RAVIN' ABOUT VINTAGE MICROBREWERY
Blue Raven Brewery serves its suds in the Corson House, an 1883 Queen Anne cottage. Beer is brewed in the carriage house. 
blueravenbrewery.com