Manifest Destiny, westward expansion and the California gold rush were fertile topics for humorists and satirists of the 1840s and 1850s.
"A man without a sense of humor is occasionally to be respected, often to be feared and nearly always to be avoided." —Anonymous
True West Executive Editor and award-winning humorist and illustrator Bob Boze Bell says, "One thing that gets softened in the retelling of the Wild West is just how rough the humor was. But when you think about it, it took rough people to settle the contested territories, so of course they would like their humor like they like their whiskey—straight up!"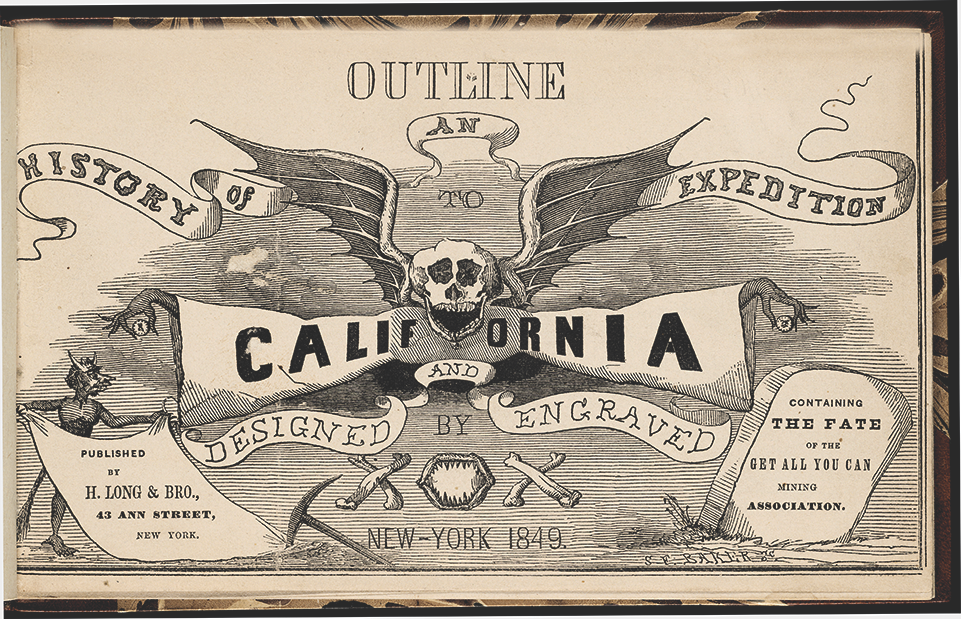 In the United States in the 1840s and 1850s, authors, illustrators and publishers were developing a very American brand of humor. As the number of newspapers published in the U.S. nearly doubled between 1840 and 1850, publishers sought social commentators, artists, journalists and authors to comment on all aspects of life in the tumultuous early decades of the young republic.
According to New Georgia Encyclopedia historians Michael E. Price and Carol M. Andrews, mid-19th-century American humorists "[drew] their topics from the events of everyday life, including hunts, fights, courtship and marriage, dances, horse races and other contests, militia drills, elections, the law and courts, religion, gambling, practical jokes, illness, drinking bouts, and the treatment of country bumpkins in the city…"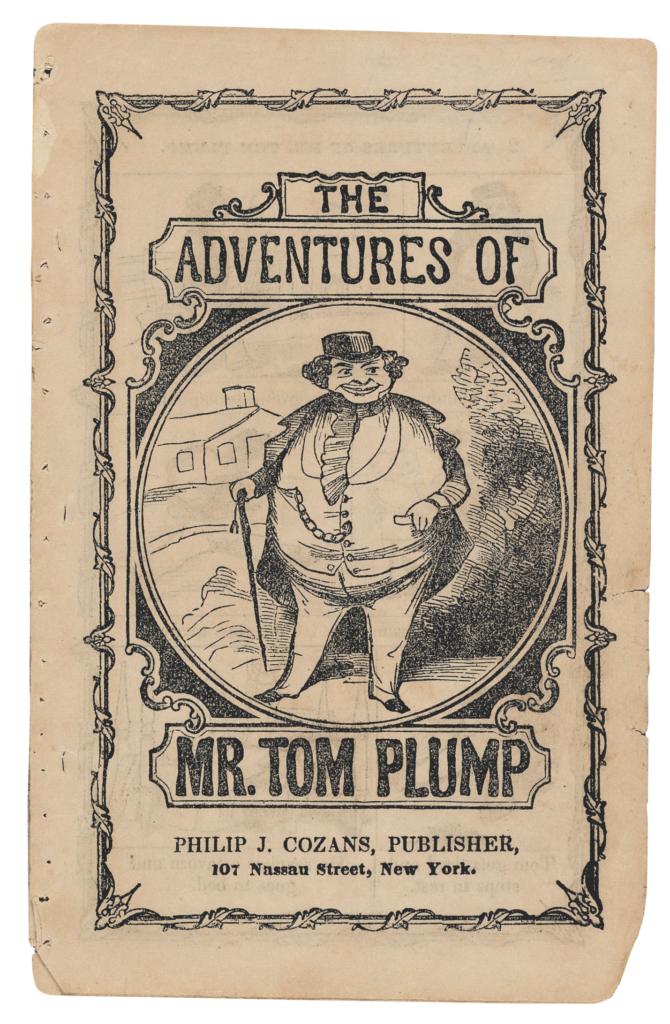 With the growth in lithographic printing and the newspaper business in the 1840s, the popularity and profitability of humorous, political illustrations in papers, books and lettersheets rose. James K. Polk's presidential run in 1844 was well illustrated, and as president his expansionist policies and the Mexican-American War were satirized by American illustrators. Publishers of political humor, including Henry Serrell & S. Lee Perkins and James S. Baillie, targeted Polk's actions in Oregon, Texas and California. 
And the California gold rush—no pun intended—was a gold mine of material for American satirists and publishers concerned with the social change that washed over America—and the world—after John Marshall discovered gold at Sutter's Fort on January 24, 1848.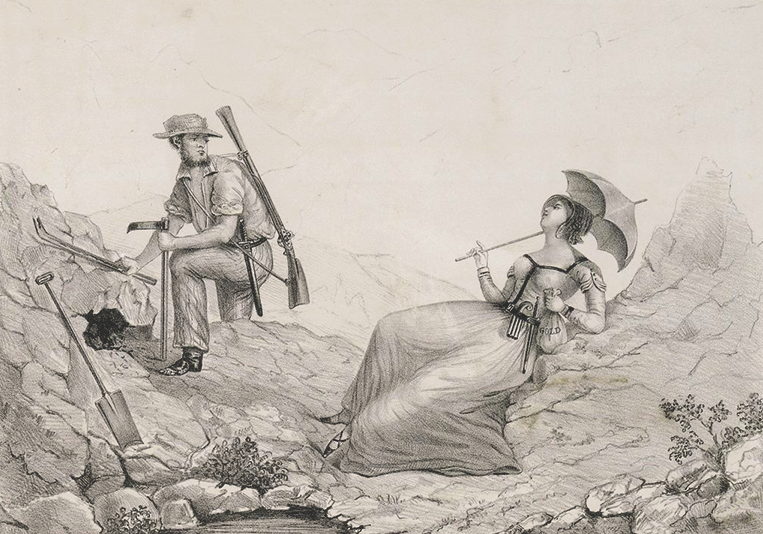 New York publishers also released early precursors of modern graphic novels. Two parodies of the gold rush frenzy were Donald F. and James A. Read's Journey to the gold diggins, by Jeremiah Saddlebags and Philip J. Cozans's The Adventures of Mr. Tom Plump. A third booklet, Outline: History of an Expedition to California: Containing the Fate of the Get All You Can Mining Association was published by H. Long & Bro., and credited to an anonymous author known to us only as XOX. Originals of all three are housed at Yale University's Beinecke Library, and their illustrations and opinions on the social ills of the gold rush and the impact on American society can be compared to A Rake's Progress, William Hogarth's famous 18th-century satirical art series on English society.
One hundred and seventy-five years after the end of the conquest of California, the end of the Mexican-American War and the launch of the gold rush, the satirical works of America's early humorists and political cartoonists still tell a poignant story of significant events that changed the course of American and world history. 
Editor's Note: If you'd like to read an unabridged version of Outline: History of an Expedition to California, a modern version was compiled and edited by Peter Browning (Great West Books, 1999) with contemporary contextual news clippings about the gold rush.