Bob Ford's Gun
In the June 2023 issue, the "Shooting Back" column was dedicated to the question of what type of firearm Bob Ford used to kill Jesse James. The column featured quotes from award-winning Jesse James biographer Mark Lee Gardner's February-March 2023 article "Bob Ford's Gun" and a bullet-point response from forensic expert Coy Prather of Texas. We also asked our Firearms Editor Phil Spangenberger to weigh in on what evidence could conclusively prove which handgun, a Colt .45 or a Smith & Wesson .41, was used to shoot Jesse. Here is Mr. Gardner's response to that column: 
There's an old saying that myths die hard, and there's no better example than the myth that Bob Ford shot Jesse James with a Smith & Wesson revolver. In June 2023's "Shooting Back" column, Mr. Coy Prather offers his reasons for why he clings to the myth. Unfortunately, Mr. Prather's arguments are based on inaccuracies and conjecture.
Mr. Prather writes that Corydon F. Craig, the man who claimed to have been given the gun that killed Jesse James, was a jailor for the Ford brothers. This is false. At the time of the Ford brothers' incarceration in St. Joseph, Corydon Craig was the manager of that town's Tootle's Opera House. It was Craig's father, Enos Craig, city marshal for St. Joseph, who had charge of the Ford brothers.
It's noteworthy that Corydon Craig first made his claim of owning the gun that killed the Missouri outlaw in 1904, nearly 22 years after Jesse's death and a very convenient 11-plus years after Bob Ford's death. According to Craig, Ford gave him the purported murder weapon, a Smith & Wesson revolver, because he'd befriended the assassin with tobacco, books and "other small necessities." Mr. Prather assures us that Craig "is not noted anywhere in his lifetime as a liar." I don't know just how extensively Mr. Prather or anyone else has researched the obscure life of Corydon Craig, but I would remind anyone who does of the maxim, "absence of evidence is not evidence of absence."
Prather also wants us to believe that Bob Ford gave the murder weapon to Craig because he "had no idea that the gun would be valuable," which is both speculative and incorrect. It's obvious that Ford had a keen sense of his gun's worth, for he made a special visit to Enos Craig in St. Joseph to retrieve the actual murder weapon, a .45 caliber Colt Single Action Army revolver, after which he signed an affidavit identifying it as the gun he used to kill James. The authenticated Colt was then placed on display at a Kansas City loan office. The simple fact that Ford's Colt was placed on public display tells us that it was already considered a valuable piece of history.
As for that affidavit of Bob Ford, dated May 3, 1882, Prather dismisses the Kansas City Times publication of the document as "hearsay." This couldn't be further from the truth. The Times introduced its publication of Ford's sworn statement with these words: "The following is a true copy of an affidavit made yesterday by Robert N. Ford, the slayer of Jesse James." It stretches the imagination to think that the Times would fabricate this significant affidavit with all its details—including the gun's make, caliber and serial number—out of whole cloth.
Finally, Mr. Prather asks if anyone had checked the serial number as published by the Times with Colt records to see if a gun existed with that number. Indeed I did, and the number appeared on a Single Action Army revolver manufactured in 1879. I agree with Mr. Prather that more information can be gleaned on this weapon from Colt records (for a fee), and I recommend he spend his time and energy researching that gun instead of a Smith & Wesson with a spurious history.
—Mark Lee Gardner (Cascade, Colorado)
Readers' Favorite Old West Saloons
An Iowa Favorite: This note is in regard to your invitation to submit my favorite Western watering hole. Mine is in Fort Madison, Iowa, called Faeth's Cigar Store. This establishment has been in the same storefront since 1924 (100 years). It's the only bar I have been in where you can buy a shooting iron, ammo, cigars, play pool and drink alcohol all in one room. The store has been owned and operated by the Faeth family since its beginning.
—Scott Pickford (Fort Madison, Iowa)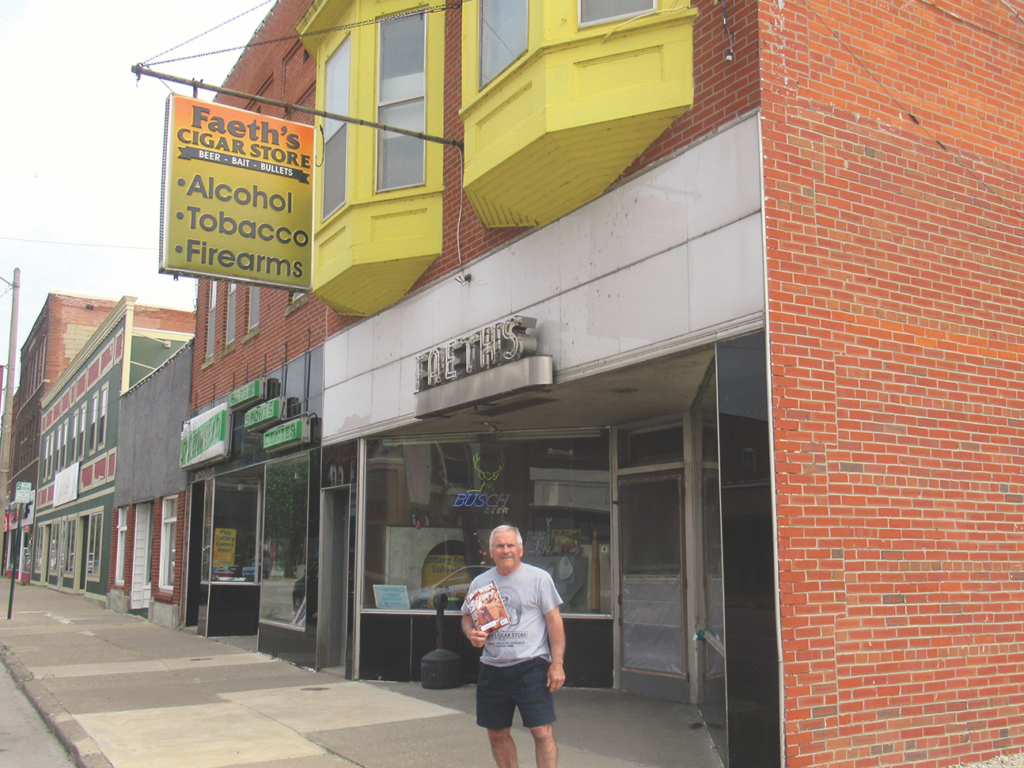 Arizona Watering Holes: Three in Arizona that I love that are not mentioned are Paul and Jerry's Saloon in Jerome, the Kirkland Bar in Kirkland Junction and the Drift Inn Saloon in Globe.
—Scott Stewart (Mesa, Arizona)
Montana Saloons: We just happened to be at the Cowboy Bar & Museum in Great Falls, Montana, when I saw your email—and we happened to have the magazine out in the car. We'd been to the Oxford Saloon in Missoula and the Gold Bar & Western Bars in Helena earlier that day, if I'd have checked my emails you'd have photos from all three!
—Jerry and Marschell Peterson (Seattle, Washington)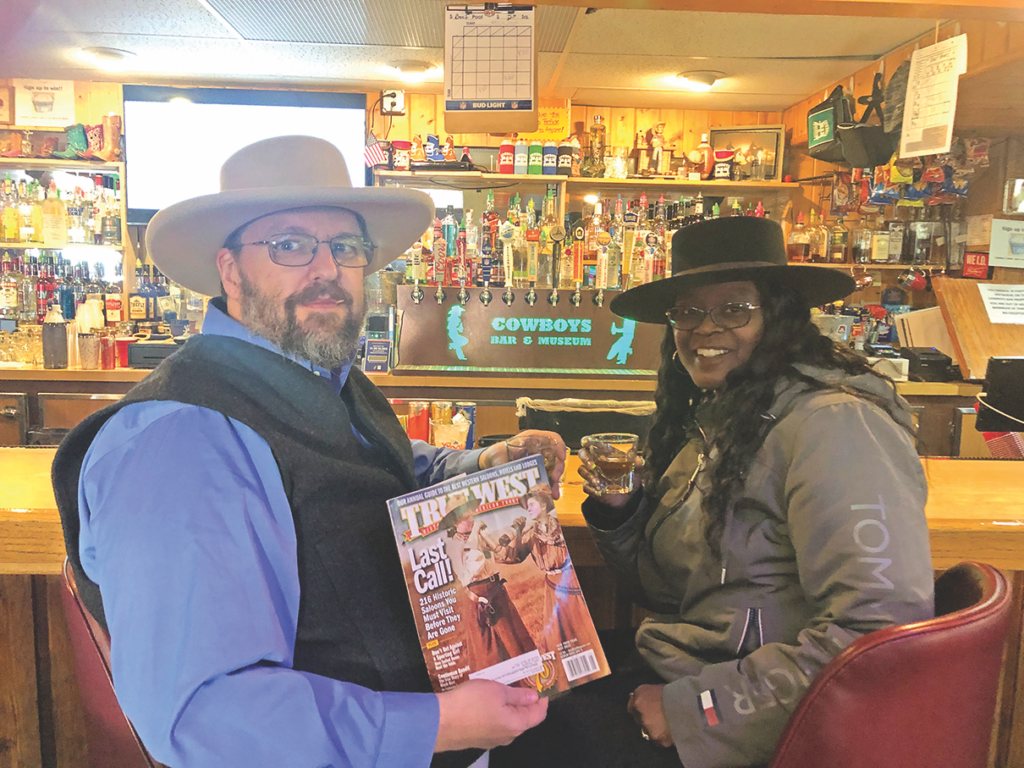 The Warden's House and Favorite Saloons: I live in Stillwater, Minnesota, where the Younger brothers were imprisoned. The only thing left of the old Stillwater Prison is the warden's house on the north end of town. It is open to tour starting May 1. Re: saloons, I have been in Neumann's in North St. Paul, Minnesota. Also in Alaska, the Red Onion in Skagway and Red Dog in Juneau; the saloons in Tombstone and Whiskey Row in Prescott, the Copper Queen, Bisbee, and the bar in the Menger Hotel in San Antonio. My favorites were Big Nose Kate's and the bar at the Menger. I would like to think that Teddy Roosevelt and Bucky O'Neill's ghosts are still signing up Rough Riders in the halls of the Menger.
—Russell Allen (Stillwater, Minnesota)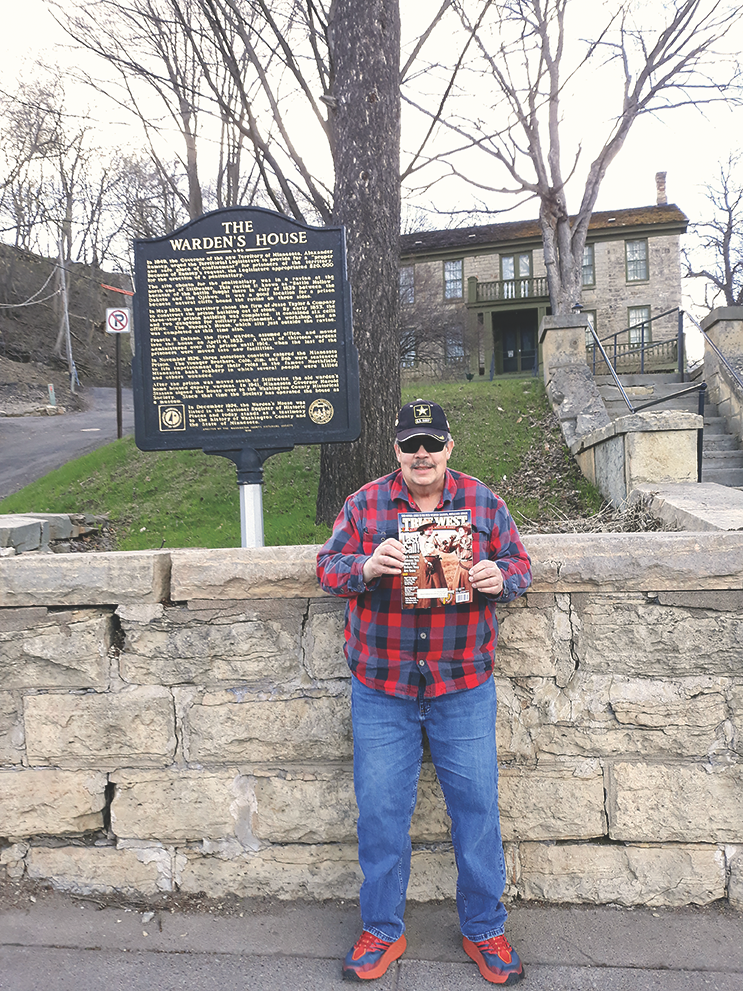 Good Times in Old Saloons: I was thrilled to see one of my favorites in there: the Comstock in San Francisco. They make a kickass Pisco Punch. I also want to give a shout-out to the Long Shot Bar in the Mizpah Hotel in Tonopah, Nevada. I was there a few years ago with a friend and we started talking to a regular at the bar. We got…uh…tipsy, and trespassed (through the kitchen) into a basement area where it's alleged there used to be a tunnel where some bank robbers were murdered. We got busted.
—Lynn Downing (Sonoma, California)
Thanks to all our readers who have sent responses and photos. Stay tuned for the September 2023 "Shooting Back" column when we will publish more great Old West saloon suggestions and photos from you, our readers.—SR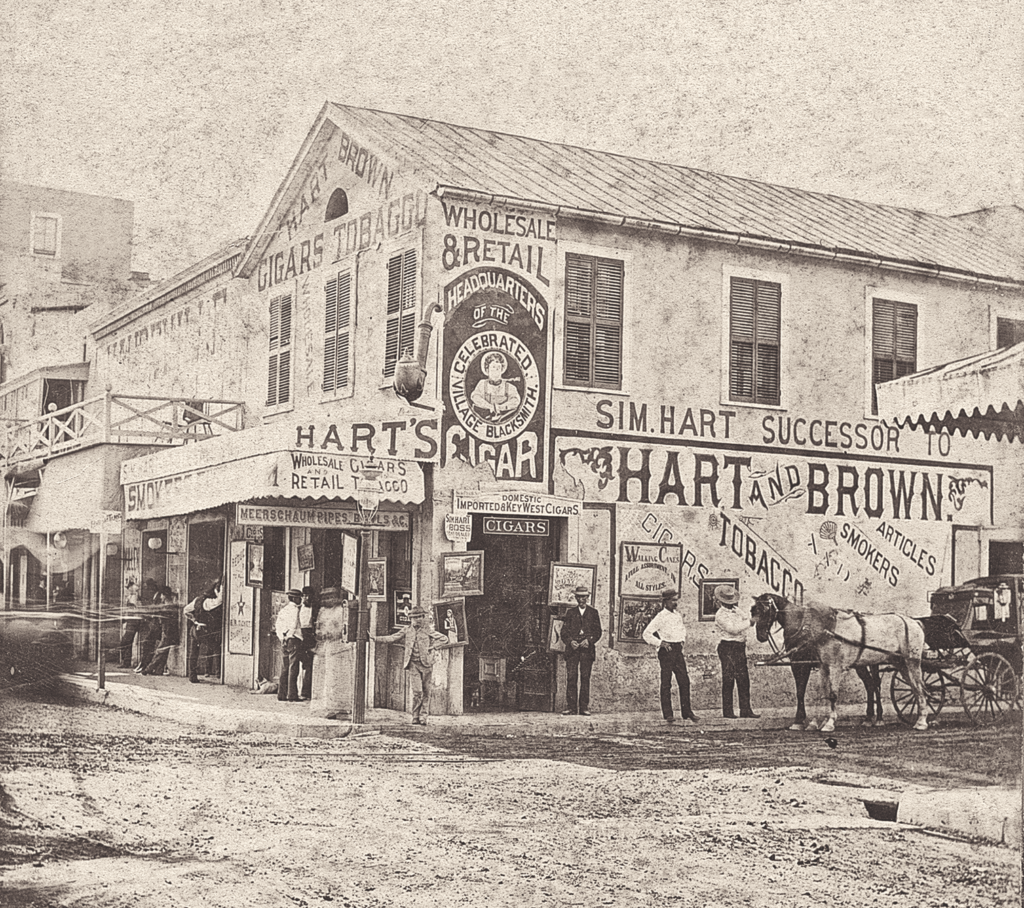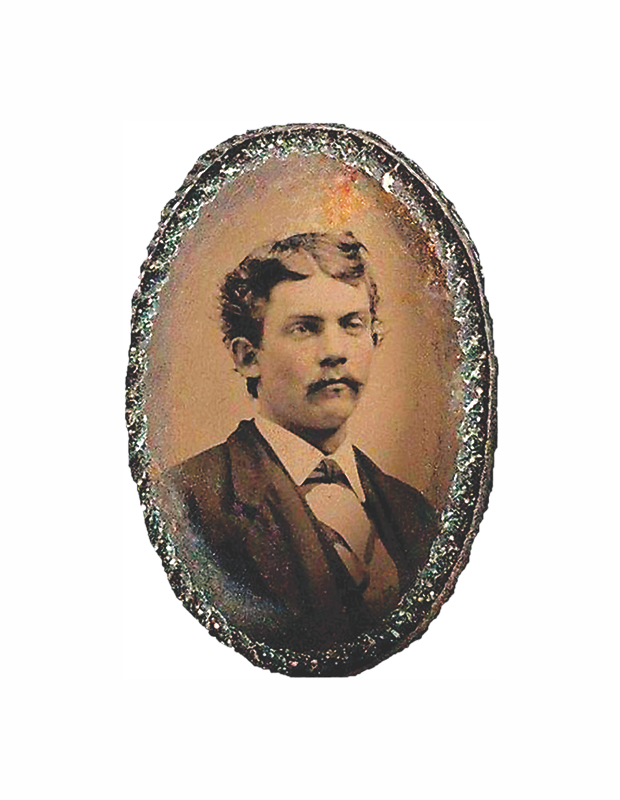 Corrections
On page 20 in the May 2023 issue, we listed the Historic Smoke House & Saloon in Wallace, Idaho, as one of our favorite watering holes to visit in the West. We are sorry to report that it has been closed, but according to our reader Jerry Peterson (see left), the site has reopened as Cogs Gastropub and still has the century-old bar in place.
On page 64 in the May 2023 issue, the photo of the O.T.O. Ranch misidentified the location of the ranch as as being near Gardiner, Wyoming, when it should have been Gardiner, Montana.
On page 29 in the June 2023 issue, the photo of Capt. Jesse Lee Hall (below, inset) should have been credited "Courtesy the Kurt House Collection."
On page 33 in the June 2023 issue, the photo of The Vaudeville Theatre (below) should have been credited "Courtesy the Kurt House Collection."