Travel and books go together like summer and sunshine, and the publishers of Western history and fiction have recently released a great catalog of books to satisfy almost every summer traveler's interests.

 
Here is a selection of my recommendations for reading while on the road this summer:
History
What's your interest? Current publishers of Western history have a great and broad selection of titles and genres to choose from that will definitely inspire more reading. Here is a list of some current favorites:
At the Base of the Giant's Throat: The Past and Future of America's Great Dams by Anthony R. Paulumbi (Potomac Books, $34.95)
Follow Me to Hell: McNelly's Texas Rangers and the Rise of Frontier Justice by Tom Clavin (St. Martin's Press, $29.99)
Idaho Madams by Milana Marsenich (Farcountry Press, $16.95)
A Life Cut Short at the Little Big Horn: U.S. Army Surgeon George E. Lord by Todd E. Harburn (Univer-sity of Oklahoma Press, $34.95) 
An Open Secret: The Story of Deadwood's Most Notor-ious Bordellos by Chris Enss and Deadwood History, Inc. (Two Dot, $21.95)
Patton in Mexico: Lieu-tenant George S. Patton, the Hunt for Pancho Villa and the Making of a General by Michael Lee Lanning (Two Dot, $31.95)
Southwest Train Robberies: Hijacking the Tracks Along the Southern Corridor by Doug Hocking (Two Dot, $22.95)
Twenty Miles of Fence: Blueprint of a Cowboy by Bob West with Janet Fogg (Bison Books, $19.95)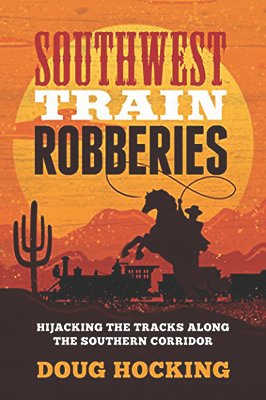 Fiction
Fiction is a favorite genre for summer reading. Whether on vacation in the mountains, the beach or on a scenic tour of the West, you can't beat relaxing with a good Western novel while cutting the electronic cord to the outside world. Kick back with a few of these recent titles: 
Byrd's Luck & Other Western Stories by Jeffrey J. Mariotte (Silverado Press, $14.99)
The California Trail: A Ghost Rifle Western by Max McCoy (Pinnacle, $8.99)
A Cow Hunter's Lament and Other Stories by Larry D. Sweazy (Five Star, $25.95)
Changing Woman: A Novel of the Camp Grant Massacre by Venetia Hobson Lewis (Bison Books, $24.95)
A Heap of Killing, Lucas Cain Book 2 by Robert Vaughan (Wolfpack, $10.99)
Grizzly Moon by Patrick Dearen (Five Star, $25.95)
The Morning River: Saga of the Mountain Sage, Book One by Michael Gear (Wolfpack, $12.99)
Red Rabbit by Alex Grecian (Tor Publishing, $28.99)
Ride a Fast Horse: A Captain Tom Skinner Western by Kevin Warren (Pinnacle, $8.99)
The Shining Mountains: A Novel by Alix Christie (High Road Books, $27.95)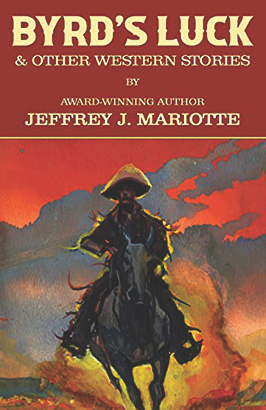 Bonus: Western Film
The University of New Mexico Press has launched a new Western cinema series edited by Andrew Patrick Nelson called "Reel West." These compact books profile classic and modern Westerns. If you love Western movies like I do, I believe you will add these to your reading list this summer: Blood on the Moon by Alan K. Rode and Ride Lonesome by Kirk Ellis. Look for the third book in the series, Thelma & Louise by Susan Kollin, to be released on September 9.