The historic trail town celebrates its Western heritage all year round.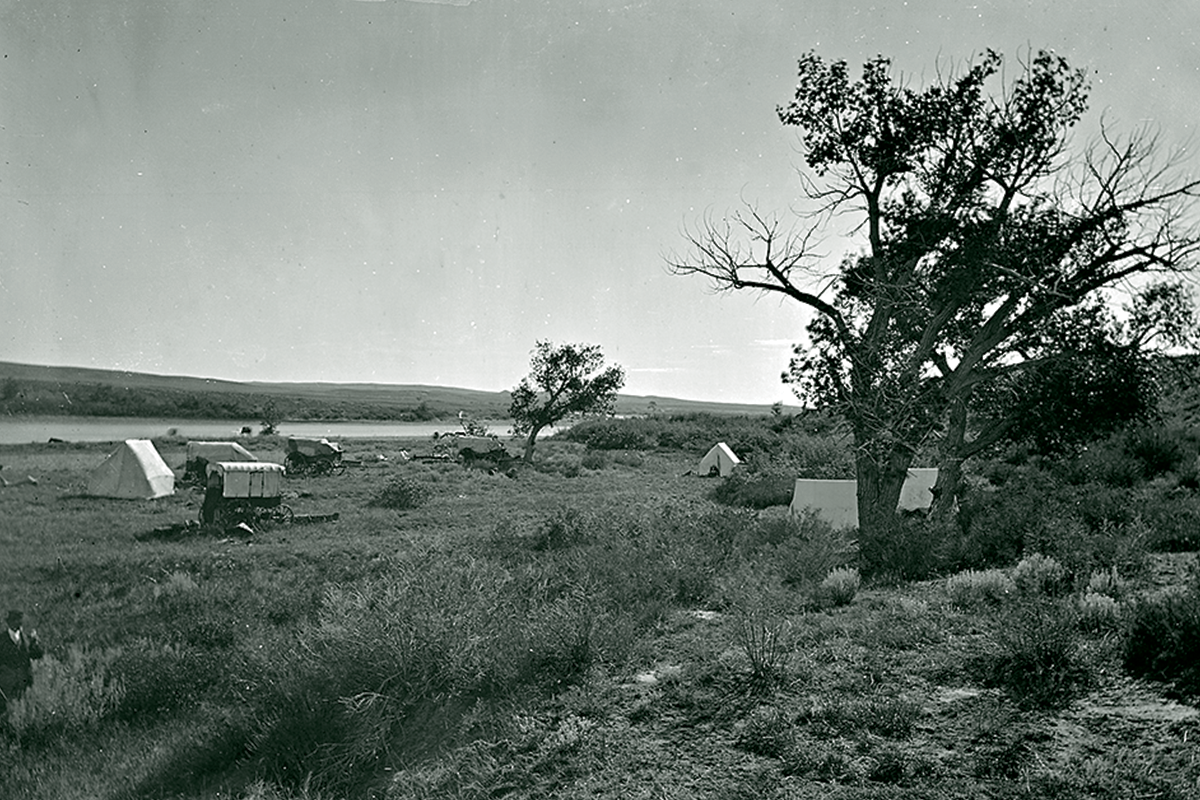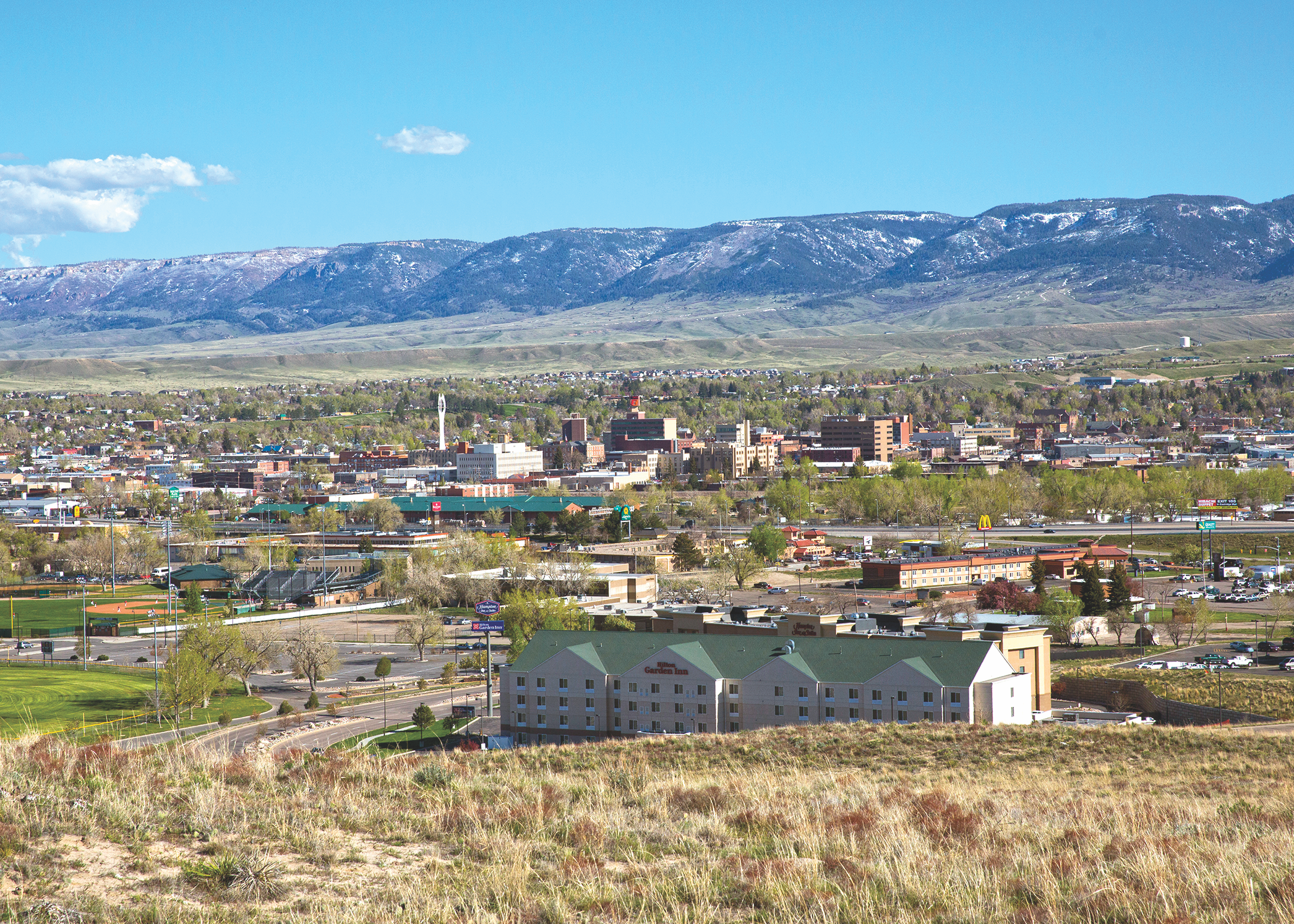 The College National Finals Rodeo in 2021 was not Casper's first rodeo.
The central Wyoming city on the North Platte River in fact has hosted the collegiate finals for two decades in the Ford Wyoming Center. They call it the Rose Bowl of Rodeo, and it's the city's biggest annual event.
Casper's Rodeo Week—June 12-18—will rope in 400 top rodeo athletes and thousands of visitors. Clarendon College of Texas grabbed the Men's Team Championship last year. Montana State took the Women's Team Championship. The local favorite Casper College cowboys finished third.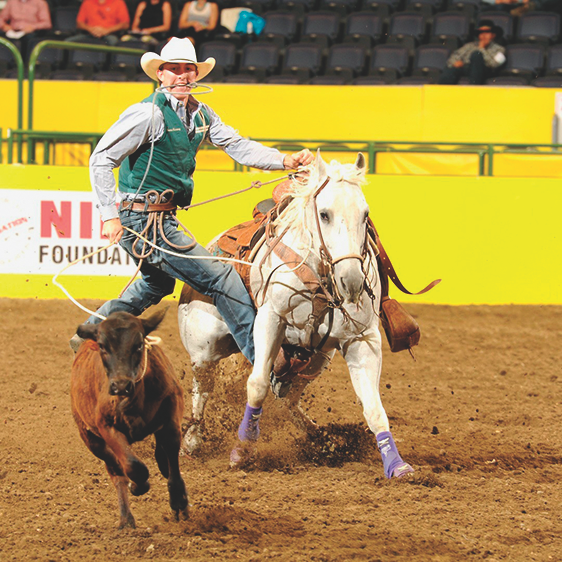 Tourists who show up to Casper in shorts and flip-flops can get properly attired for rodeo and other Western pursuits by visiting Lou Taubert Ranch Outfitters. The Western wear store got its start in Laramie in 1917 and moved to Casper 30 years later. It carries saddles and tack and boasts of having 10,000 pairs of boots. 
"They also have a robust collection of cowboy hats and an expert hat shaper on staff who can customize a hat to your head," said Amanda Scherlin, Casper tourism bureau marketing director. "You can get fully outfitted there. It's just a fun place."
The fun doesn't stop there in Casper.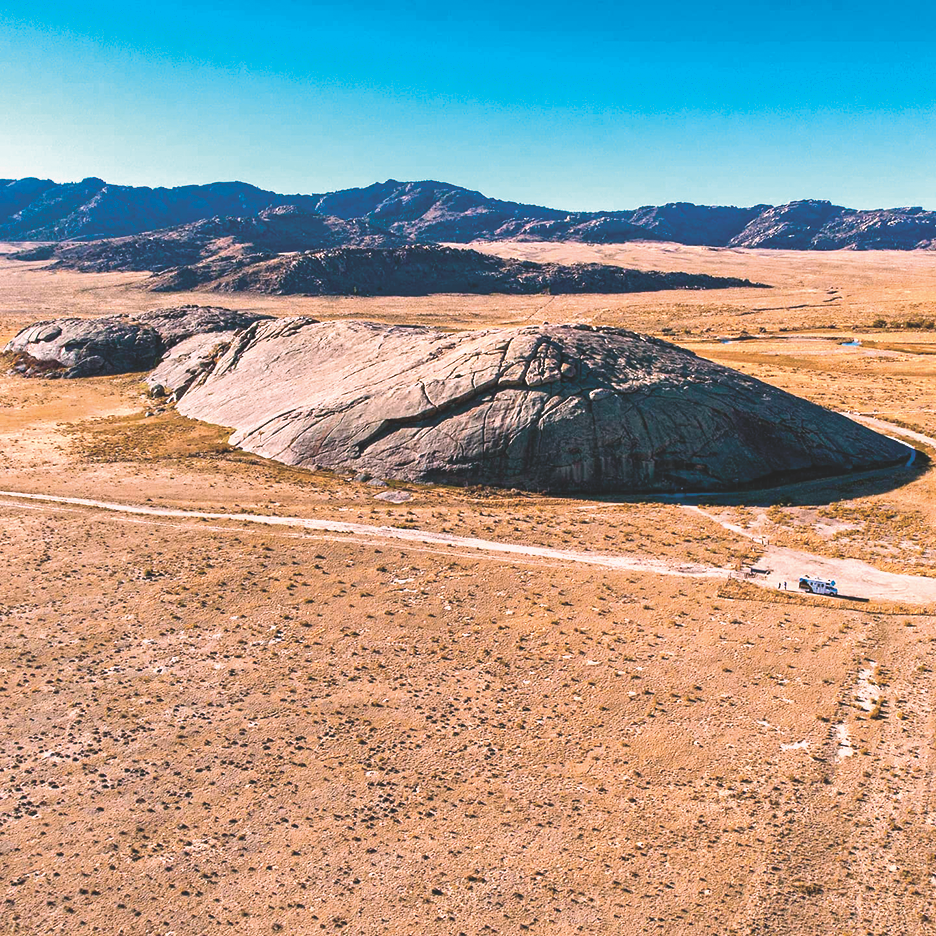 Locals are known to go sneakin' to the Beacon Club, a roadhouse restaurant and cowboy bar on the Yellowstone Highway. Other watering holes include the Backwards Distilling Co. and Gruner Brothers Brewing in the former Casper Oil Club, which got its start in 1949 as a place to do oil and gas deals over cocktails and steaks. 
Casper—nicknamed Oil City—has a history of black gold discoveries going back to early explorers in the region. By the 1880s, mineral claims were staked in what became the Salt Creek oil field north of Casper.
In 1922, a Standard Oil refinery in Casper became the world's largest gasoline refinery, producing 615,000 barrels of fuel per month, according to the Wyoming State Historical Society. 
The city of Casper's name is derived from Fort Caspar, built between 1865-67 for about 400 soldiers. The fort was named for Lt. Caspar Collins who was killed in an Indian raid near Platte Bridge Station, the fort's previous name. In naming the city and Casper Mountain, the city's founders misspelled Collins's first name. 
Visitors can learn more about the history of the North Platte River Valley at the recreated Fort Caspar Museum.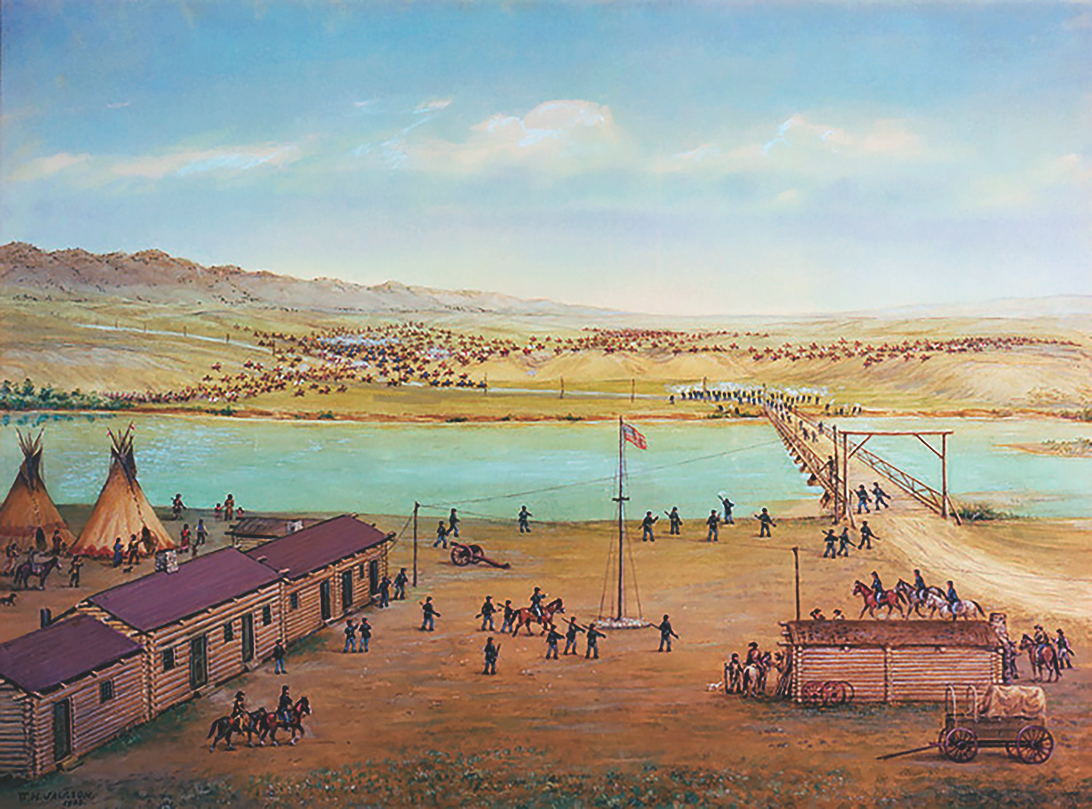 Emigrants on the Oregon, Mormon and California trails traveled these routes for over 40 years, starting in the 1840s. Those pioneers were on the trails for six months, walking 2,000 miles with their belongings packed on wagons or handcarts. They hoped to reach Independence Rock southwest of Casper to ensure passage through the mountains before winter.
Independence Rock, a 136-foot granite dome, is inscribed with thousands of emigrant names carved in the rock.
The National Historic Trails Interpretive Center in Casper, now its 20th year, shares the history of emigrants who passed through on their way west. One of the center's exhibits gives visitors a feel for what it was like to ride in a Conestoga wagon as it lurched along the trail and through a river crossing. 
If that's not enough, outfitter Morris Carter of Historic Trails West has built replica wagons for trail tours of two hours to five days, covering 55 miles to South Pass. 
"We go over Rocky Ridge, which is considered one of the roughest spots on the trail," Carter said of the longer trips. "There's a section of each day that people walk beside the wagon or ride horses."
Less rugged travelers may want to explore the trails via a National Park Service Auto Tour Route: NPS.gov.  
Where History Meets the Highway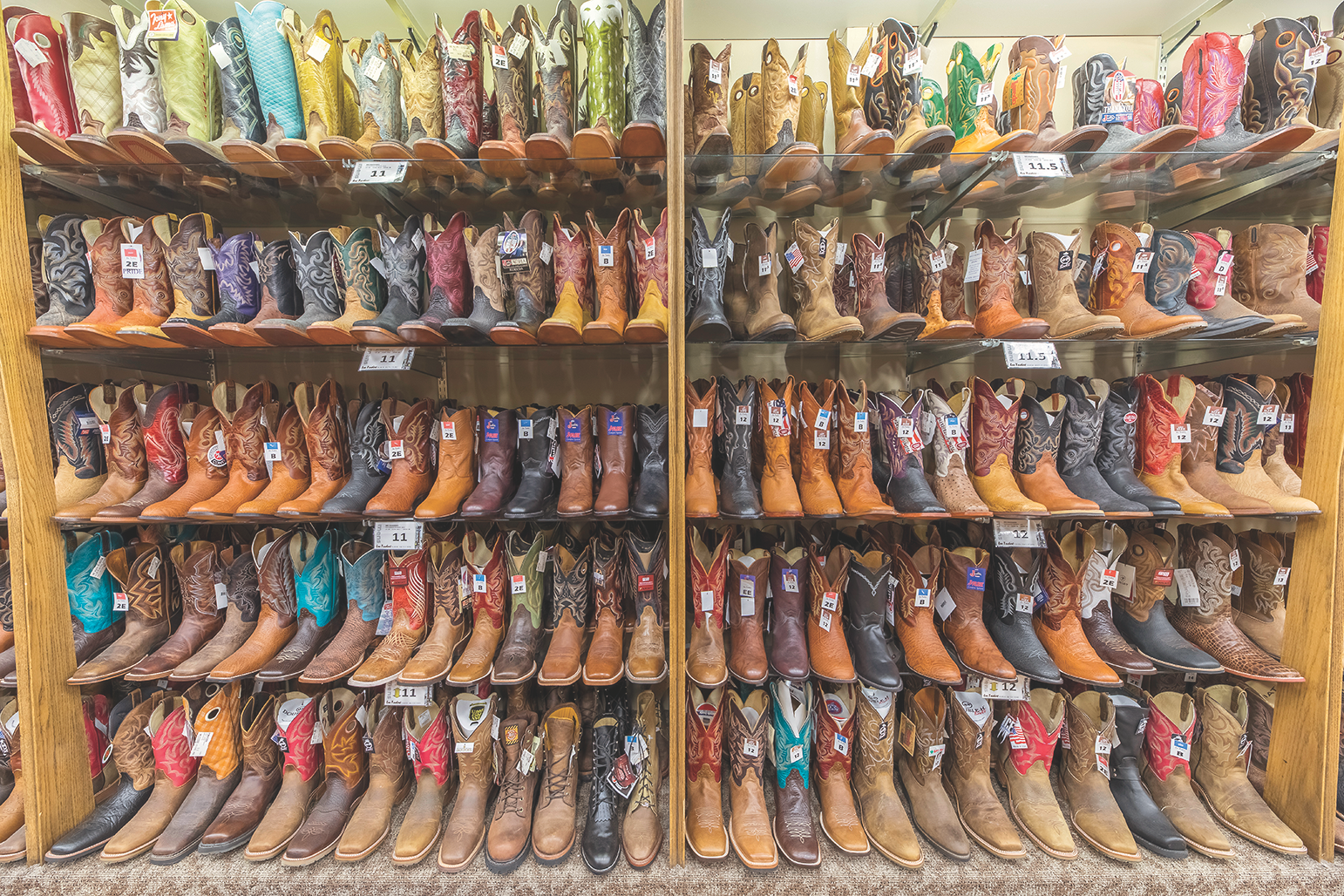 START HERE
Casper Area Convention and Visitors Bureau, 139 W. Second St. No. 1B. VisitCasper.com
WAGONS HO! ON THE TRAIL
Learn about the pioneer caravan experience at the National Historic Trails Interpretive Center. NHTCF.org 
RAINY DAY DESTINATION
Nicolaysen Art Museum's "Creating the West" exhibit runs through April 16. TheNIC.org
TAKE A HIKE, DUDE!
See Garden Creek Falls and the Rotary Park at the base of Casper Mountain and hike the five-mile Bridle Trail. VisitCasper.com
DRESS THE PART
Get outfitted for ranching and riding the range at Lou Taubert Ranch Outfitters, a downtown store that's been a Wyoming fixture since 1917. LouTaubert.com
Peter Corbett moved West to Flagstaff in 1974 to attend Northern Arizona University, where he studied English and American Studies. He's been exploring Arizona and the West since then and had a 35-year career in Arizona journalism.