Pinedale, Wyoming
The historic Green River Valley community is a great place to rendezvous like a mountain man.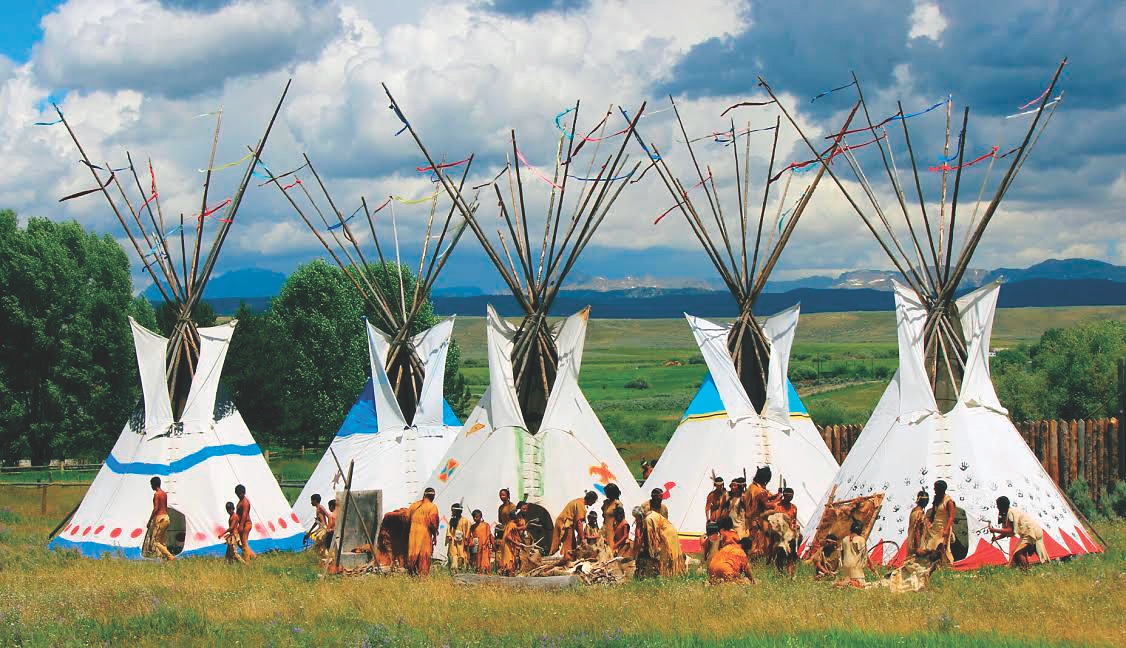 A visitor might wonder how any noteworthy history could've occurred in this remote hunting and outfitting settlement of 2,000 people in the Upper Green River Valley. With the beautiful Wind River Mountains as a backdrop, it sits at 7,175 feet and boasts of being 110 miles from the nearest incorporated town with a railroad head.
But the mountain men who rendezvoused here between 1825 and 1840 played a crucial role in establishing the fur trade road, a forerunner to the Oregon Trail that did so much to open the West beginning in 1843.
"We really live the things we do here, enjoying the outdoors, cowboying and ranching," says Samantha Harnack, ambassador at Pinedale Travel & Tourism. "Our tagline is 'The Real Wyoming'."
The Green River Rendezvous, begun in 1936 to recreate the mountain man era, is Pinedale's biggest annual event featuring four days of fun in July, including a rodeo, a parade, vendors, tours, fur trade lectures and more.
Walk the booths and tents along traders' row to see demonstrations of blacksmithing, whittling and blanket-weaving. Rub shoulders with men in buckskin and watch the beard auction, when, for a price, a mountain man is shorn of his facial hair. It's a hoot.
The Rendezvous Pageant has 70 costumed actors portraying famous characters like Kit Carson and Jedediah Smith. In an hour-long performance, they recreate the early Rendezvous, when Indians and trappers gathered to meet and trade.
Visit a replica Plains Indian camp consisting of wickiups, sweat lodges and meat-drying racks. See a sinew-sewn buffalo hide tipi and hear talks by Seminole historian, actor and stuntman Michael "Bad Hand" Terry.
The Museum of the Mountain Man, which hosts musical and historical events during the Rendezvous, displays relics of the fur trade, including a 40-caliber rifle engraved "J. Bridger," for the famed trapper Jim Bridger.
Also on view is a 34-inch sheep-horn bow made between 1690 and 1730. These were considered the most powerful short bows used by Native Americans on horseback hunts.
Stroll Pinedale's charming downtown to the Cowboy Shop. Opened in 1947, the store has everything cowboys and cowgirls need, as well as an unusual assortment of gifts. Pick up an 1880 map of Territorial Wyoming, a mystery novel by Wyoming's own C.J. Box, or a bottle of Caballero, a men's cologne by Annie Oakley.
To see a beautiful glacial lake, drive to Fremont Lake Overlook, named for pathfinder John C. Fremont, who mapped the Oregon Trail in 1842.
Wyoming's second largest, Fremont Lake is 12 miles long and 600 feet deep. If the weather is right, try dining at Lakeside Lodge. The views from the deck are magical.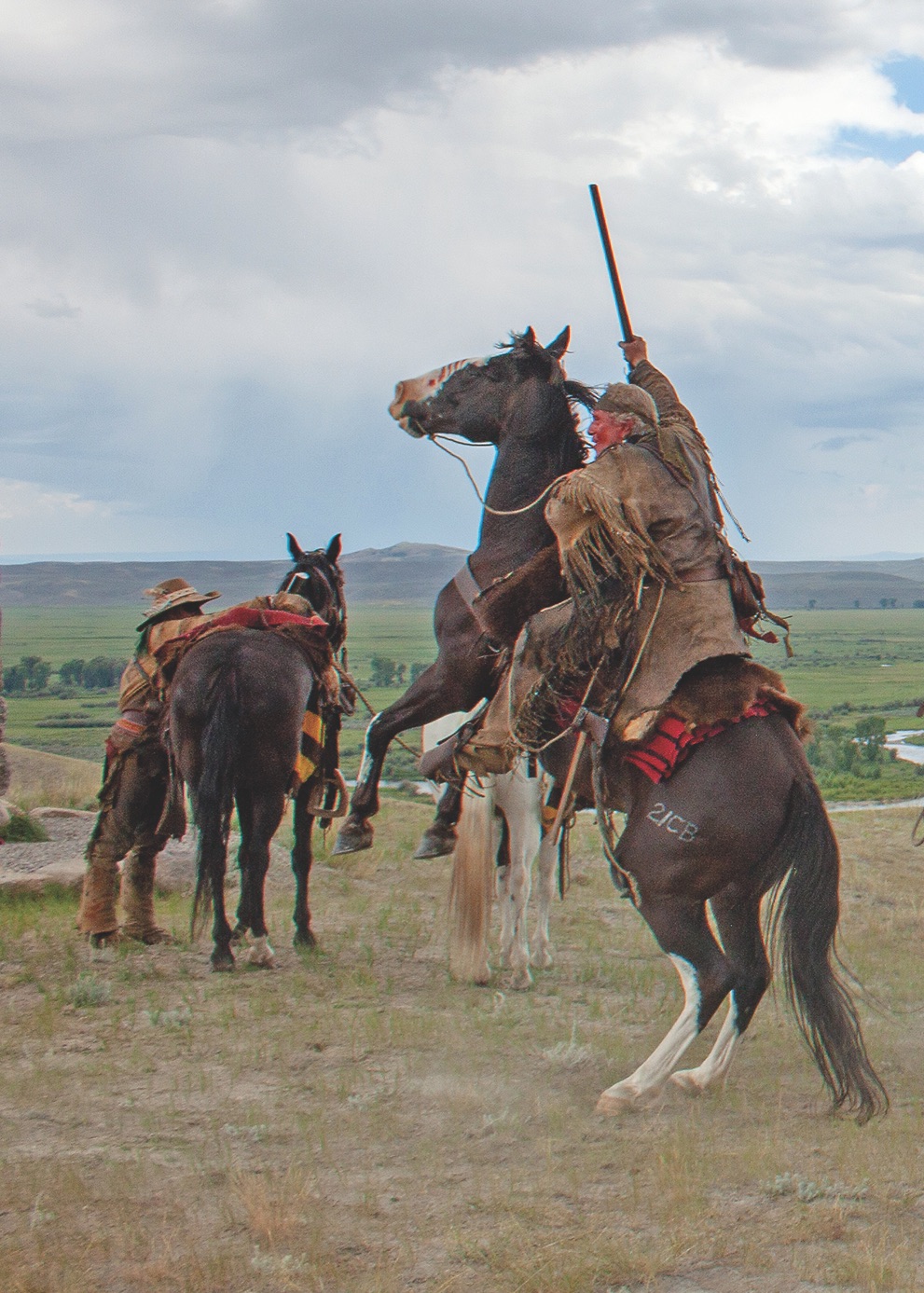 At Trappers Point Overlook, see where six of the original mountain man Rendezvous were held. Visitors might also see a cattle drive in which local cowboys move their stock between winter and summer pastures, the so-called Green River Drift. It occurs twice a year, early in spring and again in fall, and has been ongoing since 1896.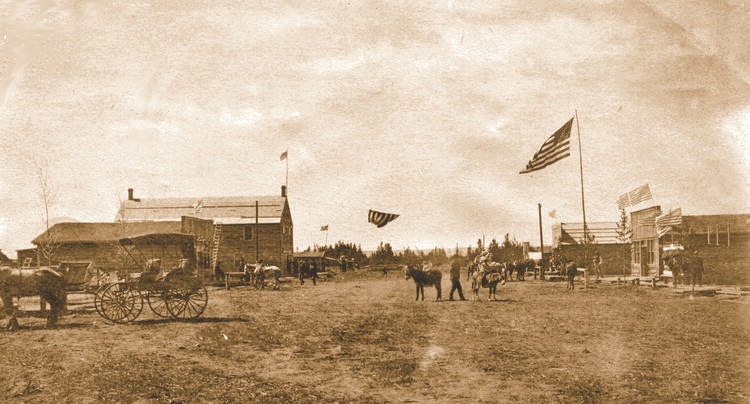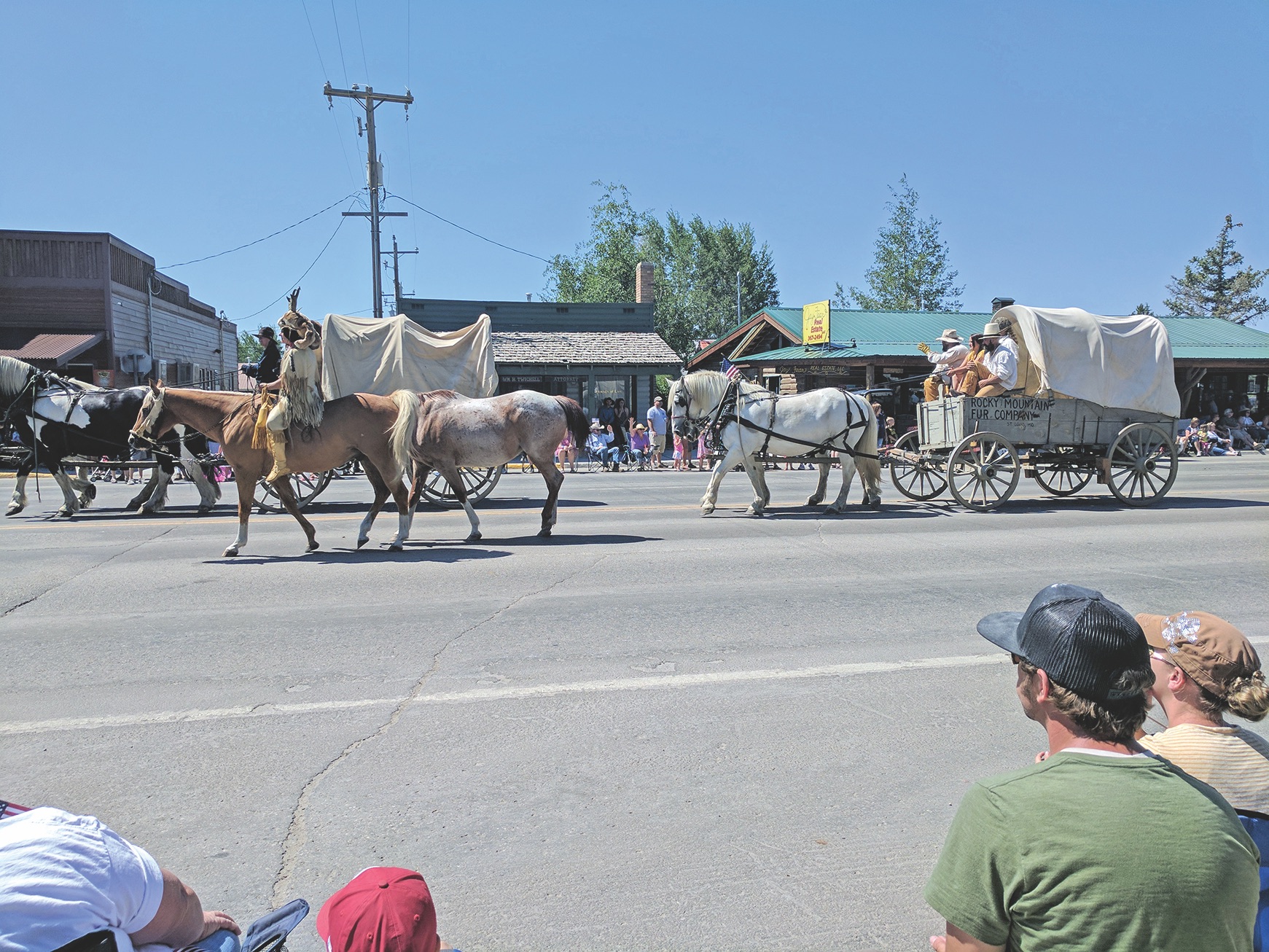 "It's a beautiful sight," says Ann Chambers Noble, a rancher and author of a book about Pinedale. "You get an exquisite view of the area, but people have to be careful to stay back from where the cowboys and cowgirls are working. The cattle move very early in the day, so you have to be an early riser."
Noble runs the Chambers House Bed & Breakfast set in a renovated 1933 log home. Take in a quiet, homey atmosphere where guests gather around a big table to visit and enjoy a homemade breakfast.
Fun Fact: The 2016 film, The Revenant, with Leonardo DiCaprio, was about fur trade legend Hugh Glass. In 1823, Glass famously crawled more than 200 miles to safety following a bear attack. Visit the Hugh Glass exhibit at the Museum of the Mountain Man to learn the full, dramatic story of the mountain man's life.
Leo W. Banks is an award-winning writer based in Tucson. He is the author of the mystery novels, Double Wide and Champagne Cowboys.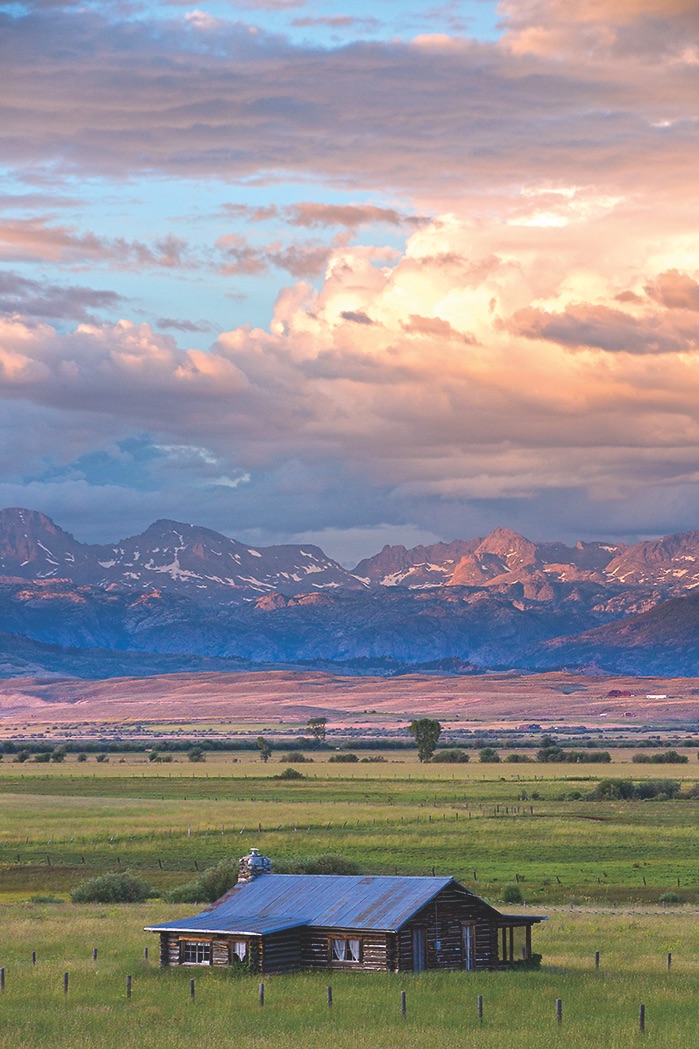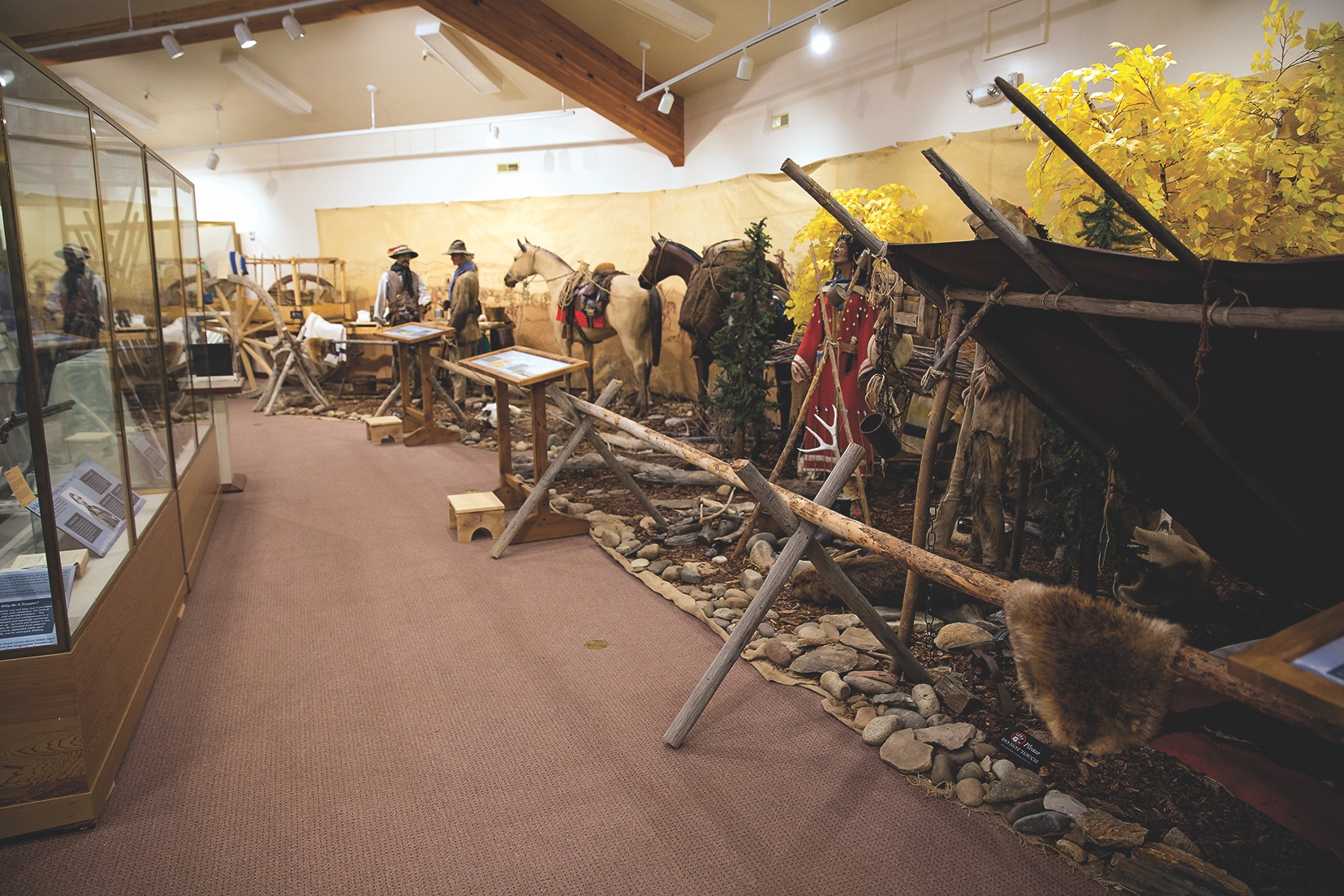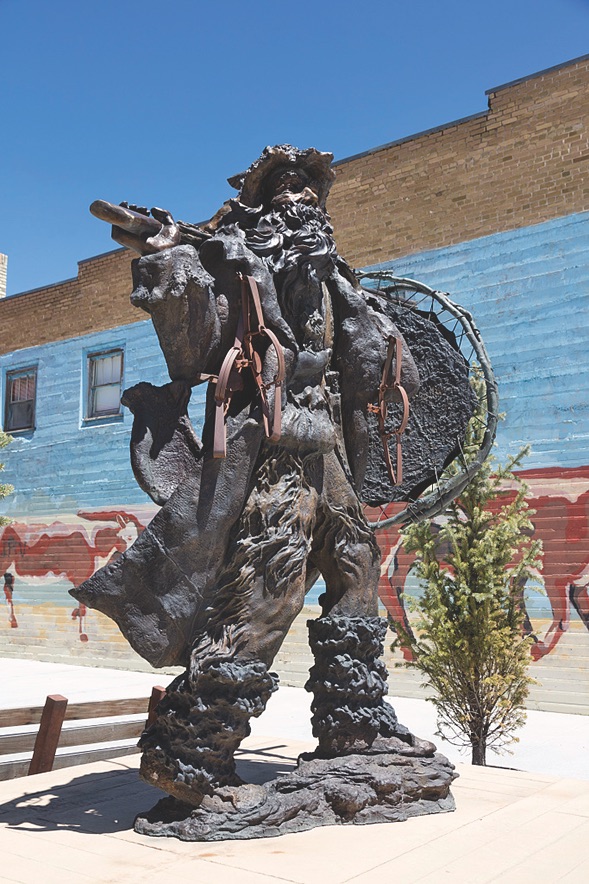 Where History Meets the Highway
To plan your trip, contact the Town of Pinedale at TownOfPinedale.us and the Sublette County Chamber of Commerce at SubletteChamber.com.
Winchester Rifles
See a display of more than one hundred commemorative repeating rifles, as well as shotguns, revolvers and pistols, many of which are rare and never fired.
MuseumOfTheMountainMan.com
Great Beers
At Wind River Brewing Company, taste the company's domestic lager called Housewife, billed as "beer that tastes like beer." Their creations are made from pure glacier water from Fremont Lake. WindRiverBrewingCo.com
Sommers Homestead Living History Museum
Reimagine the lives of Jonita and Albert Sommers, who homesteaded in 1907. See a 100-year-old log house, and watch living history demonstrations on roping and other activities. MuseumOfTheMountainMan.com
Green River Drift
Watch a documentary, released by Wyoming PBS and The Content Lab, on one of the oldest cattle drives. Described as a true story of the Old West in the modern world, The Drift explains how the drive continues in spite of obstacles like vacation homes, drilling rigs and grizzly bears. ContentLabMedia.com
Wind River Mountain Festival
A July weekend of live music, craft beer, historic slide shows, demonstrations of outdoor gear and the daylong Surly Pika Adventure Race. Team members using bikes, boats and their own two feet, race to find checkpoints in the Wind River Mountain Range. WindRiverFest.com