News of the World, Tom Hanks' first Western, is one of the best films of the year.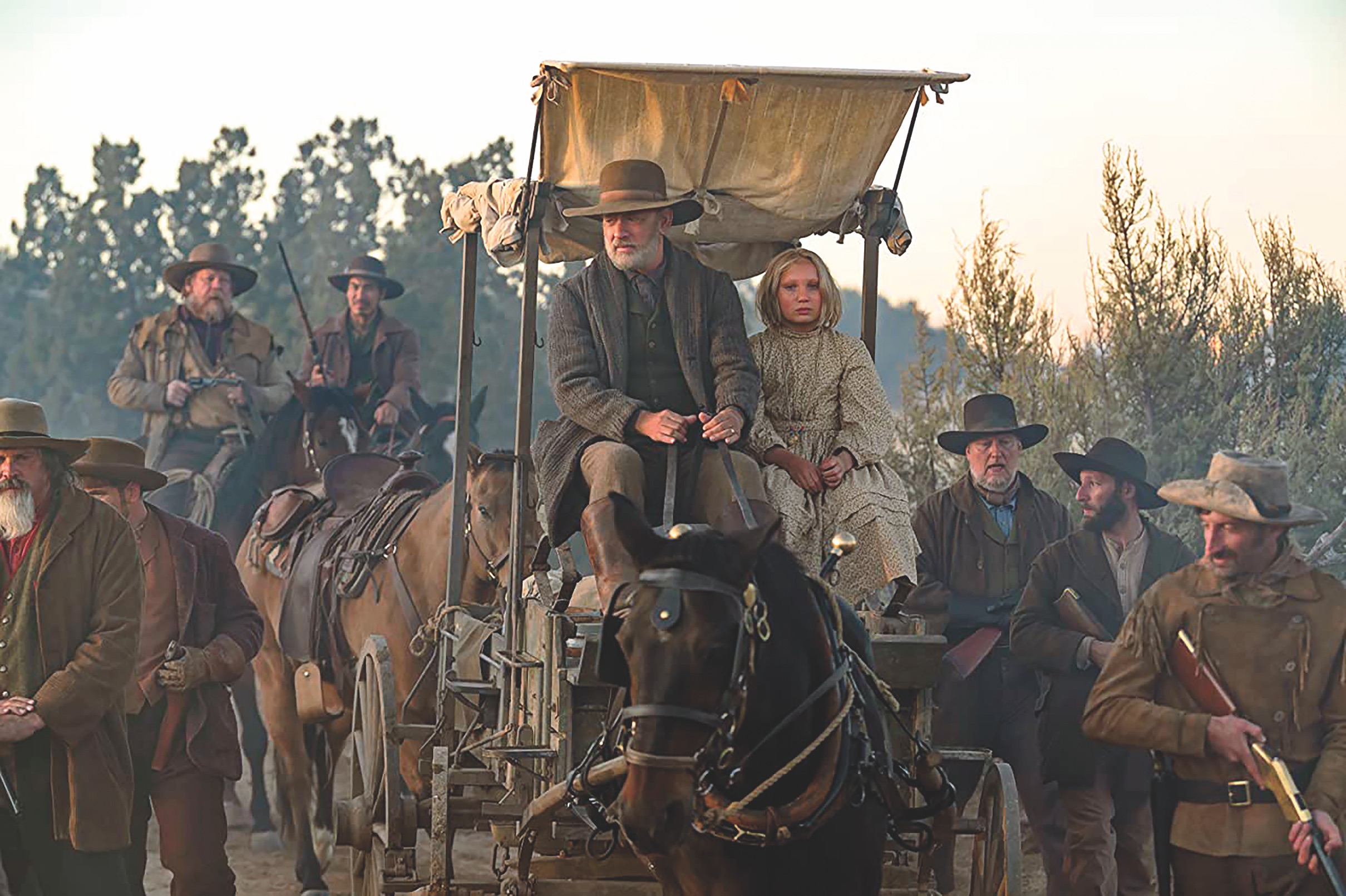 While Texas novelist Paulette Jiles liked the idea of News of the World becoming a movie, this wasn't her first rodeo. "Larry McMurtry did a script for Color of Lightning, but he couldn't sell it to Hollywood. Twentieth Century-Fox bought Enemy Women, but they shelved it. So I'd gotten used to disappointment." When her agent said she'd sold News of the World to Universal, "and Tom Hanks is playing the captain, I said, 'Has he signed?' He had, and I was just on top of the world. Oh, he does a superlative job with the captain."
Eleven-year-old German actress Helena Zengel is new to the United States, but she won the German equivalent of the Best Actress Oscar for 2019's System Crasher. She plays Johanna, a child of German immigrants taken captive by the Kiowa band who slaughtered her family. After six years, five since the end of the Civil War, she is rescued. When the black soldier entrusted with returning her to relatives is murdered, the obligation falls to ex-Confederate Capt. Kyle Kidd, who scrapes out a living travelling the hostile Army-occupied countryside, giving public readings from the world's newspapers. It's the first Western since True Grit, a decade ago, that would interest a child, and be appropriate for them to see. "Helena does a really good job," opines Jiles. "She worked very hard at learning Kiowa to play that part. And Kiowa is difficult because it's a tonal language; it's not easy to do."
Although perhaps never portrayed in fiction before, Captain Kidd's profession, News Presenter, is not Jiles' invention. The character was created for her earlier novel, The Color of Lightning, "Which is partially about Britt Johnson, the African-American frontiersman that The Searchers' story was based on, [although] they changed it to a white guy—John Wayne. His wife and two children are taken by a joint raiding force of the Kiowa and Comanche people, and Johnson went alone into Indian Territory and got them back. It was the most amazing thing.
"Because he's a freed slave, it had to be conveyed to the reader that the 13th, 14th and 15th amendments had been passed. Some good friends who live here in town, their great grandfather was a traveling newsreader named Cornelius Kidd. I said, 'That is fascinating.' I put him in a brief scene where he does a reading, talking about the new amendments. Then I thought, this character is too good to let go. So I gave him his own novel.
"What suggested the story to me was my research into captives, and what happened to them after they returned. So many, when taken young, did not want to come back. There were some successful returns, but only in children who were much older when they were taken, and remembered more of their former life. But [most], they just didn't readjust."
The screenplay was co-written by Oscar-nominated English director Paul Greengrass, famous for three Bourne thrillers, and directing Tom Hanks in Captain Phillips, and Australian Luke Davies, an Oscar-nominee for his Lion script. Usually filmmakers of very contemporary stories, they successfully tackled the 19th-century plot. "They did a good job," Jiles believes. "They changed many things, and the captain is not the same man that is in the book, [but] they stayed with the basic story."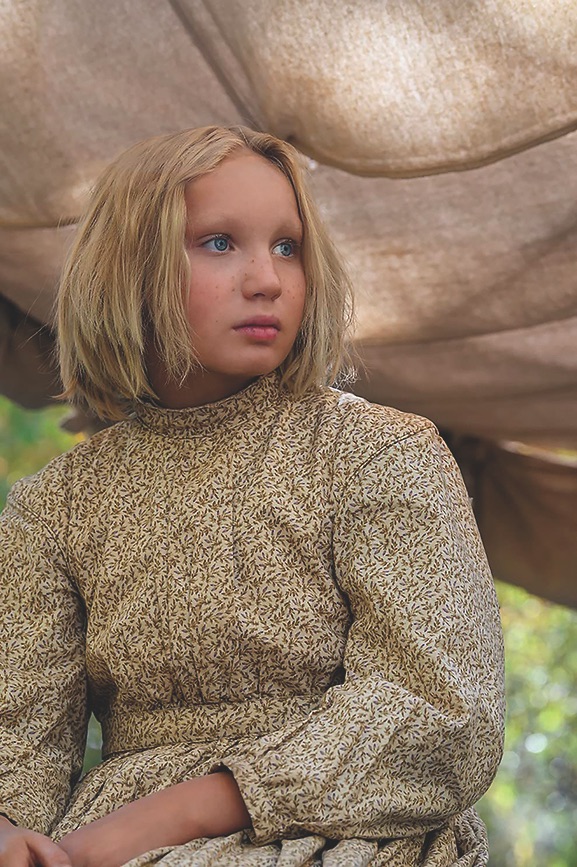 There were also many subtle changes from screenplay to movie. Dialogue is almost always shortened, as good acting eliminates the need for many speeches, and Kidd's news readings are trimmed. In the movie, Kidd is more dignified when speaking on stage, and less stilted offstage, than in the script. The most striking revelation in the screenplay comes on p. 94, when Johanna has led Kidd off the main trail, suddenly sure of where she's going. "Close on the shack as they approach. Everything about this—the wide open space, the sky—reminds us of something. Something deeply rooted in our imagination. The opening of The Searchers." The family homestead, bloodied, death-scarred, abandoned.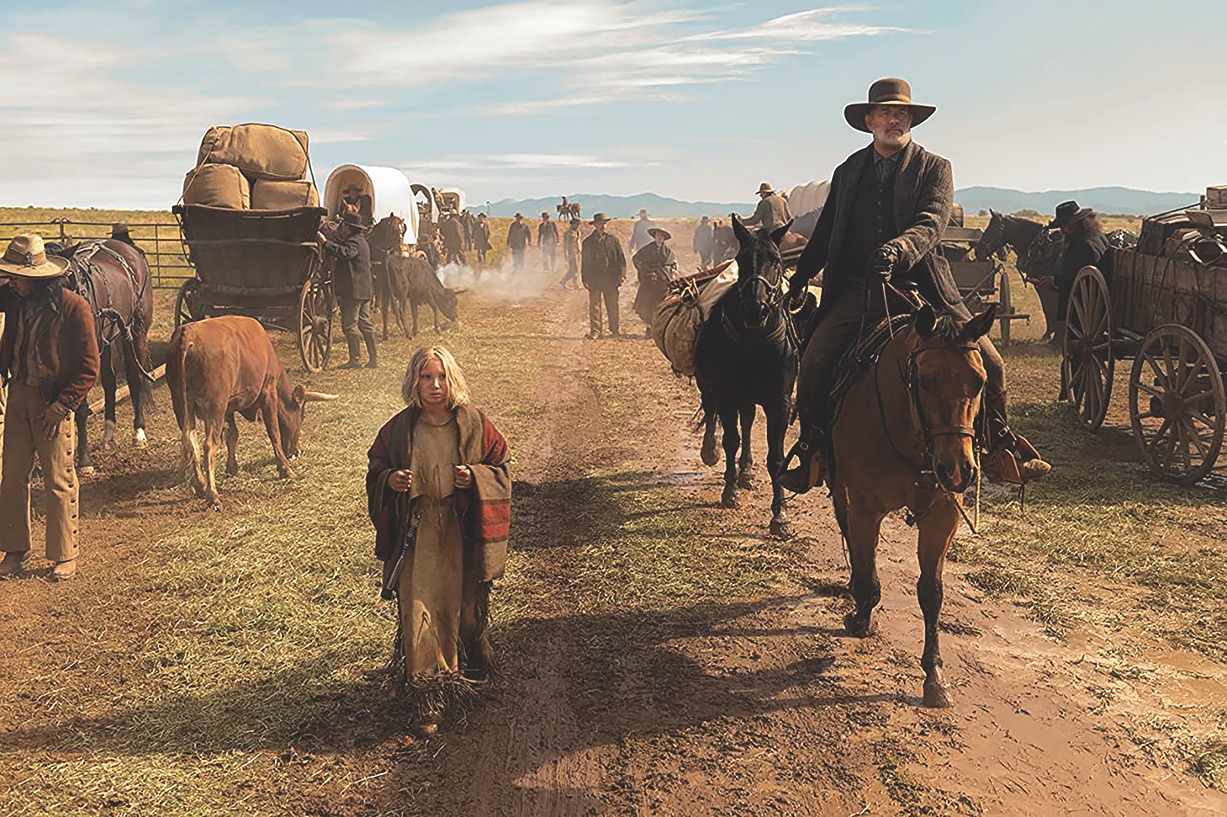 They were lucky to get the movie in the can when they did, Jiles reveals. "They were pretty close on to the COVID, coming right up to the edge. Lockdowns were on the horizon." And for a film that's so highly regarded, it was not the Hollywood premiere that Jiles dreamt about. "Texas is pretty open. Our theaters are open, but they're holding down the capacity. My friends got together and rented one in The Rim, a big shopping area North of San Antonio, and 30 of us went. It was very different [from] a big premiere, but there was lots of cheering, and booing the villain, and it was fun. It is a beautifully told story, beautifully photographed. The sets are terrific. The girl is wonderful, and they just made a gorgeous film out of it. You'll love it."
So will you.

BLU-RAY REVIEW
TAZA, SON OF COCHISE (1954)
(KINO LORBER; Blu-Ray, $29.95) It had every reason to be an awful Western: Producer Ross Hunter, famous for bubbly comedies; director Douglas Sirk, the king of overwrought tearjerkers; and Rock Hudson and Barbara Rush leading a cast of talented white actors playing Indians. Remarkably, Taza, Son of Cochise is a fine Western, and pretty good history. Cochise, (Jeff Chandler, in a deathbed reprise from Broken Arrow) leaves Taza in charge of negotiations with the U.S., while his brother Naiche (Rex Reason) wants the Apaches to fight alongside Geronimo. A betrayal leads to a unique attack on a fort which will have you cheering for the Apaches. It features spectacular views of Utah, and 3-D if you've got the equipment, plus expert commentary by C. Courtney Joyner and David Del Valle.
Henry C. Parke, Western Films Editor for True West, is a screenwriter, and blogs at HenrysWesternRoundup.blogspot.com. His book of interviews, Indians and Cowboys, will be published later this year.