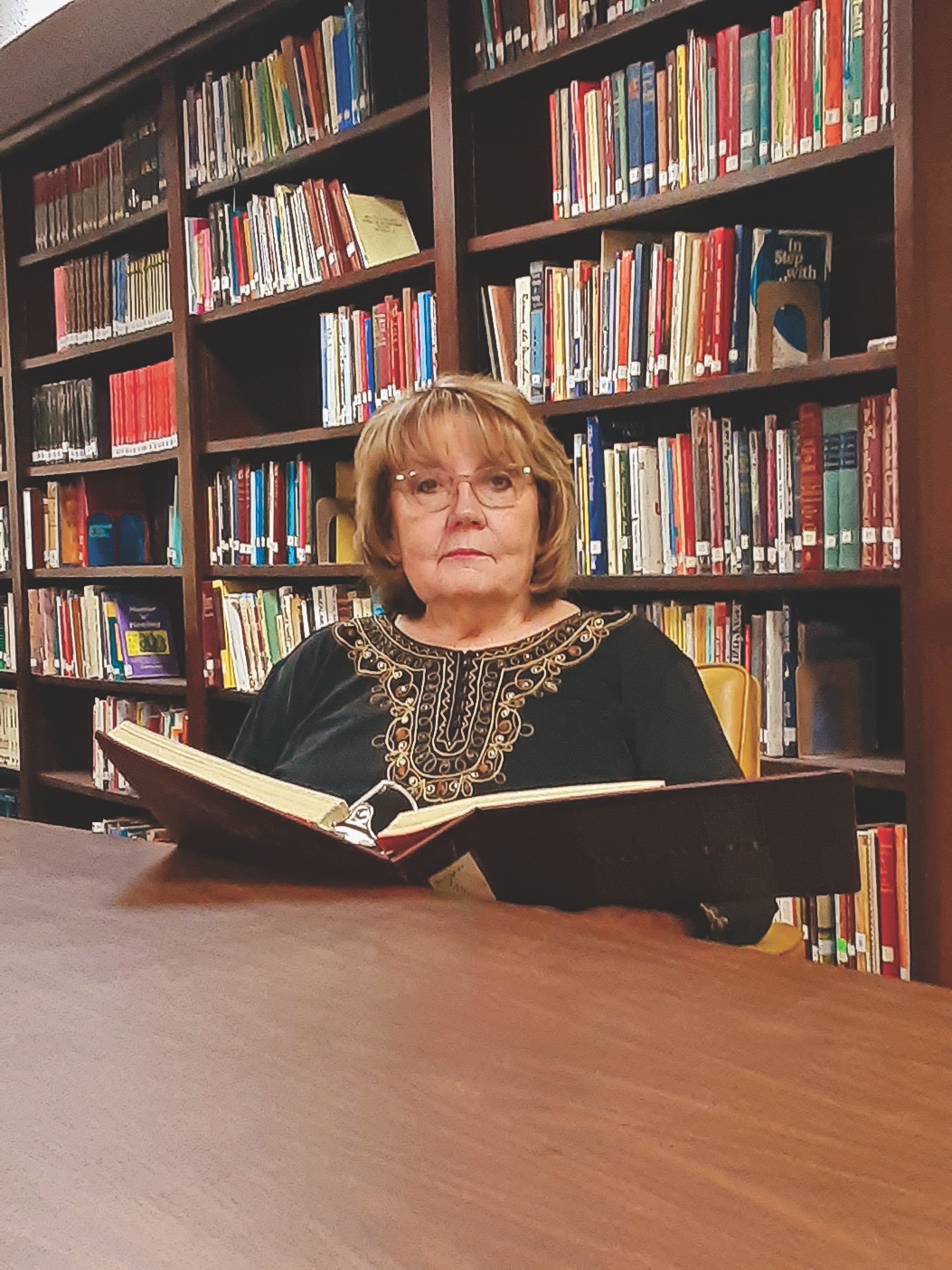 Janice Dunnahoo is the archivist for the Historical Foundation of Southeastern New Mexico. She is a sought-after public speaker on local history topics for government and civic organizations. Dunnahoo writes a weekly column "Historically Speaking" for the Roswell Daily Record, (Roswell, New Mexico) and is also a regular contributor to the West Texas Historical Association Newsletter and Texas-New Mexico Border Archives. In 2020, she was a panelist for the Western History Association Conference and at the New Mexico Humanities conference in 2021. She is also a professional genealogist.
People don't realize how hard it is to put together a historical article when you have several different historical "sources" that vary on what actually happened.
Wish I had a dollar for every time I didn't have a dollar.
One thing I definitely learned from being quarantined is the joy of not being quarantined.
The biggest secret in eastern New Mexico is Pecos Valley diamonds, a natural phenomenon.
You haven't lived until you've had Frederick Nolan serenade you, playing the piano.
A perfect weekend for me is a room with a view, and perfect weather to keep the windows open.
Some things are overrated, like progress…
My greatest challenge has been overcoming shyness… or "some" people.
Most people don't know that I have ancestral links to the Jesse James family, through ancestral friendships. Jesse's dad, Robert Sallee James, was named after my great, great, great grandfather, Oliver C. Sallee. Both families were longtime friends and shared land in Pulaski County, Kentucky.
Don't get me started on changes in the world today.
The best advice I've ever received was, go outside, listen to nature.
For me the best Western (movie) ever made is Tombstone.
Growing up in Roswell, New Mexico, we often took road trips to the mountains of Ruidoso, New Mexico, where my uncle owned Sallee's Riding Stables. We would take many trails on horseback over the years with my uncle who knew every part of these mountains. As a child it was easy to go back in time and pretend we were part of the Old West, riding over some of the same lands as Billy the Kid and the Mescalero Apaches.
A historian who influenced me was Dr. Elvis Fleming, who was instrumental in building the archives here [at the Historical Foundation of Southeastern New Mexico]. He was a professor, a friend and always patient and kind in teaching, training and even asking for my help in research, which truly flattered me. He was also a talented musician and taught history by playing the guitar and singing songs he had written.
My parents took us on many drives and day trips with picnic lunches to Chisum's Jinglebob ranch, Lincoln-Billy the Kid pageants, Fort Stanton, the Mescalero Apache Indian reservation, and Ruidoso. We lived history many times by Dad telling us what happened, and where, on all of these road trips.
The perfect New Mexico road trip is every direction, from White Sands, Bottomless Lakes, Lincoln/Fort Stanton/Ruidoso, Santa Fe, Bisti/De-Na-Zin Wilderness, Taos, Silver City, Carlsbad Caverns, so many more…
When it comes to Billy the Kid and Lincoln, New Mexico, it's just a charming trip back in time.
"Geronimo" is so much more than a term we used when jumping out of a tree as kids. He exemplified bravery fighting both Mexico and United States troops to save his Apache lands.
When it comes to music I can't get enough "Sleep Walk" by Santo and Johnny.
The best part of my job is getting lost in literature, of any kind: old letters, documents, articles, books, manuscripts, periodicals, family stories, pictures, remembrances…then preserving and sharing the history that comes from them, and always research…
History has taught me that:
Each day brings a casual good-bye
Its memory is little more than a sigh
Yet there within a sweetness lies
Pathos lest the memory should die
All the lessons of the fore
For those gone away, with them the lore
A sprinkling of memories
A scattering of sorrows
A cruet of happiness
A trust in the 'morrow
—JD